Get Energized: The Lowdown on Portable Pick Me Ups
Energy gels: You've probably heard of them. The instant, long-lasting energy they provide sounds like a dream come true. But are these supplements really good for dancers? DS investigates. —Sarah Badger

---
The Good
+ Prone to stomach problems? Some gels, like GU, contain small amounts of chamomile and ginger, which can help soothe your digestive system.
+ The simple carbohydrates in gels will send glucose to your muscles and brain almost immediately, while the abundance of complex carbs will keep you from crashing later.
The Bad
– Carb BOOM and some other gels may pack as many as 100 mg of caffeine into about 2 oz. of gel—the equivalent of an entire cup of coffee! So if you're sensitive to this stimulant, read the label carefully.
– While some brands, like Clif Shot, contain a small quantity of electrolytes, it's still nowhere near enough to replace the amount you'll lose in one dance class.
What the Expert Says
Marie Scioscia, nutritional consultant for The Ailey School, cautions dancers about consuming energy gels. "They're meant for endurance athletes, which dancers are to some extent, but not in the same way as a triathlete," she says.
The bottom line
If you have a long day of performing during which you're not stopping, then an energy gel could be appropriate. However, when you have time, choose real foods that combine protein and carbohydrates for long-lasting energy.
Tip: If you decide an energy gel is right for you, be sure to drink at least 8 oz. of water with each packet to prevent muscel cramps.
Marie's Non-Gel Power Picks
A hard-boiled egg and a handful of baby carrots
A cup of yogurt and a piece of fruit
Half of a peanut butter sandwich and a glass of soy milk
Win It
Sep. 05, 2017 12:10PM EST
Photos by Erin Baiano
It's time to get your pirouette on! From September 5th to September 30th, we're hosting a contest to find out who's the best turner of them all.

Put together your most impressive turning combo. Post a video online. Share your turns with us and thousands of other dancers around the world. And if our editors think you're the top turner, you'll win a fabulous prize.
Keep reading...
Show less
All of 18-year-old Kaylin Maggard's dreams—from scoring the title of National Senior Outstanding Dancer at New York City Dance Alliance Nationals to winning the 2017 Dance Spirit Cover Model Search—are coming true. And to anyone who knows the gorgeous contemporary dancer, that's no surprise.
From the moment the Dance Spirit staff met Kaylin, it was obvious her humility and talent would take her far. Not only did she go full-out during the photo shoot and class at Broadway Dance Center, but she was always cheering on, laughing with, and supporting her fellow CMS contestants Haley Hartsfield and Michelle Quiner. During the voting period, the social media world was abuzz with praise for her work ethic, positive attitude, and generosity.
Since her CMS trip to NYC, Kaylin's moved from her hometown of Columbia, MO, to the Big Apple for her freshman year at Juilliard, and is busy getting acquainted with the city. As for the future? She's taking it one opportunity at a time, but something tells us we'll be seeing this contemporary queen reach new heights every year.
Keep reading...
Show less
New York City principal Lauren Lovette has become an icon thanks to her emotional maturity and exceptional musicality. The 26-year-old quickly rose through the ranks after joining the company as an apprentice in 2009, reaching principal status in 2015. A Thousand Oaks, CA, native, Lovette started studying ballet seriously at age 11, at the Cary Ballet Conservatory in Cary, NC. After attending two summer courses at the School of American Ballet, she enrolled as a full-time student in 2006. Last year, she made her choreographic debut with For Clara, her first piece for NYCB. Catch her latest work this month during the company's fall season. —Courtney Bowers
Keep reading...
Show less
In our "Dear Katie" series, former NYCB soloist Kathryn Morgan answers your pressing dance questions. Have something you want to ask Katie? Email dearkatie@dancespirit.com for a chance to be featured!
Dear Katie,
I know I'm not getting good enough dance training from any of my local studios. But I'm not sure I'm ready to move away to study at a big-name school, either. How do you know when you're ready to leave home to pursue your passion?
Marisa
Keep reading...
Show less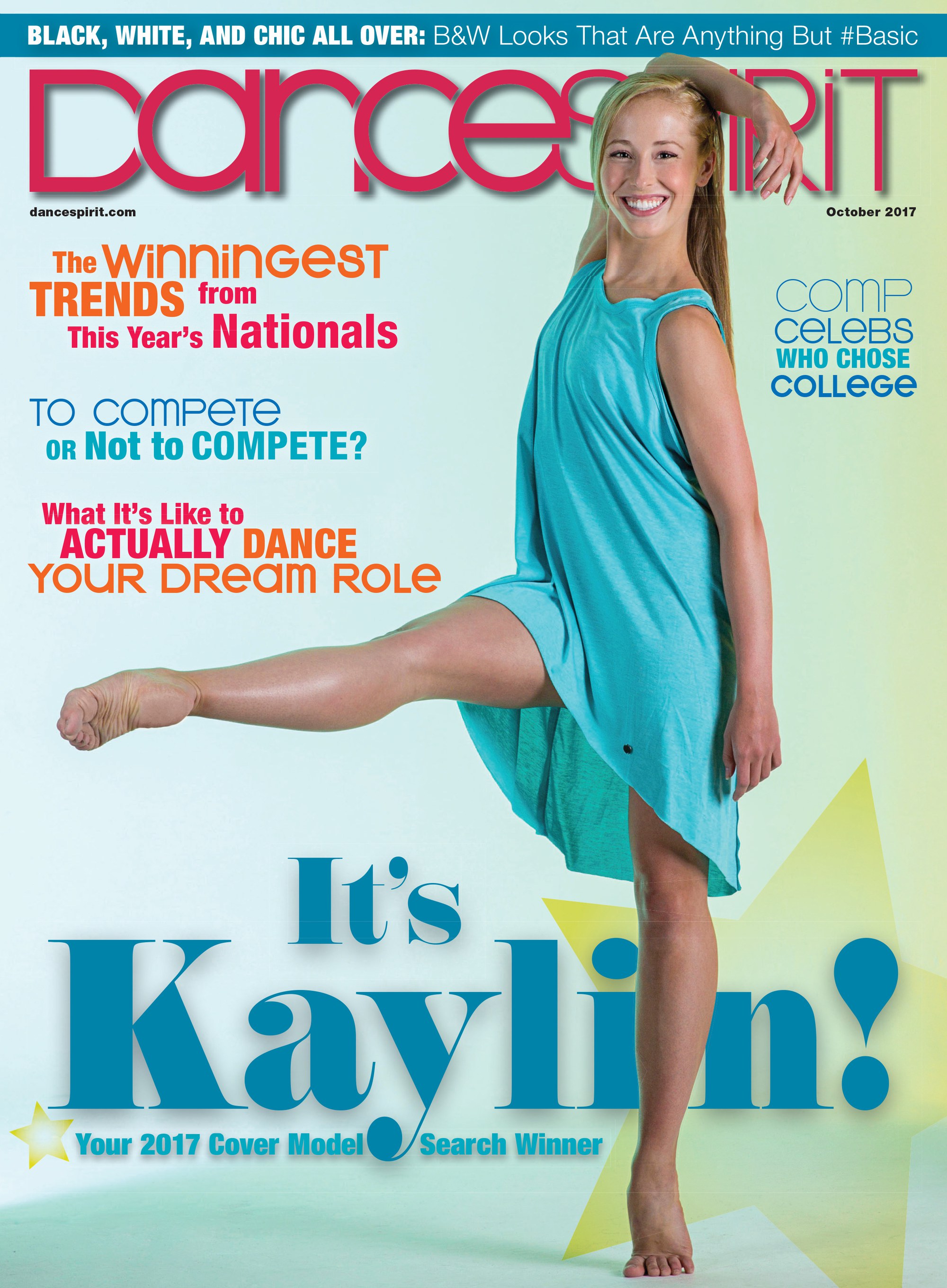 Get Dance Spirit in your inbox