Feb. 24, 2012 01:24PM EST
Evan Kasprzak's Favorite Performance
I'm editing a piece for our May/June issue in which dancers talk about their favorite performances. It includes some pretty amazing stories. (New York City Ballet principal Wendy Whelan's contribution made me cry—it's so moving.)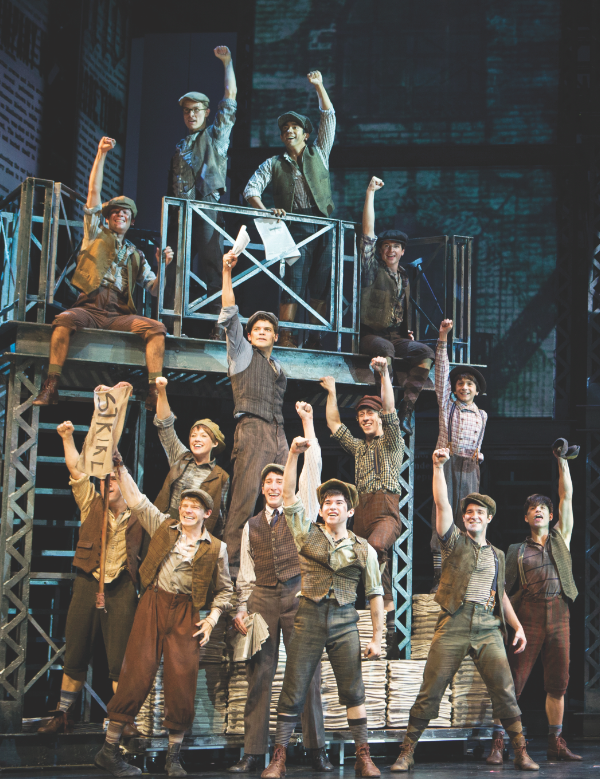 "So You Think You Can Dance" alum and current Newsies boy Evan Kasprzak sent in a quote just a tad after our deadline. But it's a good one. So I thought I'd share it here:
"When we did the world premiere of Newsies at Papermill Playhouse, we had a Fan Day performance.  Kenny Ortega, the original director and choreographer of the movie, came, as well as some of the guys from the original movie. The audience was packed with huge fans who adore the film and were excited to see it brought to life in the theater. After the opening number, there was like a minute and a half of applause.  The energy was amazing—there was electricity in the air." 
Look for more about the fantastic cast of Newsies in our July/August issue! Did you know that the show includes four—count 'em, four—"SYTYCD" alums? Here's a cute photo of the quartet making Nigel proud: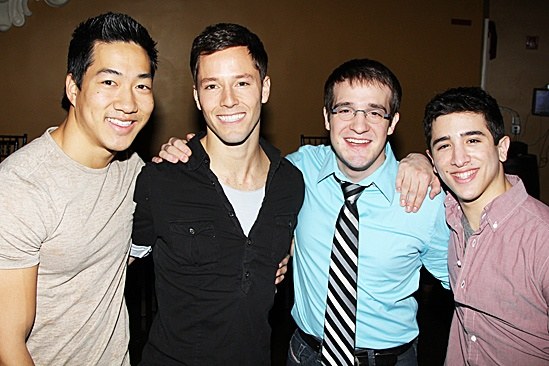 Dance is a powerful form of expression, and Ahmad Joudeh is using its influence to promote peace.
The 27-year-old is a Palestinian refugee, whose decision to pursue his passion for ballet has made him the target of death threats from terrorist organizations. Despite the danger, Joudeh has decided to continue on his path as a dancer, using his performances as an opportunity to spread a message of peace and cultural awareness.
Keep reading...
Show less
A dance photo of Averi Hodgson (courtesy of Cortney Hodgson)
For 14-year-old Averi Hodgson, focusing on her ballet training while growing up was never easy: She's suffered from epilepsy since she was in first grade, and later, she was also diagnosed with scoliosis. Here, she tells her story of perseverance—and how her determination earned her a spot at the School of American Ballet's 2017 summer intensive.
Keep reading...
Show less
CBS
"Late Late Show" host James Corden was one of the many, many people shocked by President Trump's sudden decision to ban transgender people from the military yesterday. And he decided to voice his outrage in the way most likely to rile a President who's uncomfortable with anything "un-manly": through a big, beautiful, extra-sparkly song-and-dance routine.
Keep reading...
Show less
Jul. 25, 2017 05:04PM EST


Get Dance Spirit in your inbox