Exclusive Audition Advice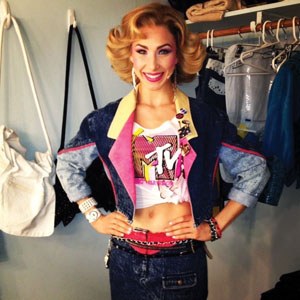 In Dance Spirit's February issue, we highlight 45 companies looking to hire in our annual Audition Guide. But that's not all. We also asked 5 industry insiders to offer tips for making the most of each audition you attend. We printed our favorites in the magazine, but there's so much more great advice where that came from, so we couldn't resist posting the rest here.
Before the Audition: 
"Taking various styles of dance will help you be physically prepared. Then, studying videos and taking workshops, if available, will help give you a good idea of what type of movement to expect." —Nile H. Russell, co-dance captain for Pilobolus 
"My audition starts from the moment I hear about it. I research everything from the time period to the creative team. 
In general, preparing should be fun! Enjoy practicing an open mind and learning any and everything."  —Cassie Silva, ensemble, Rock of Ages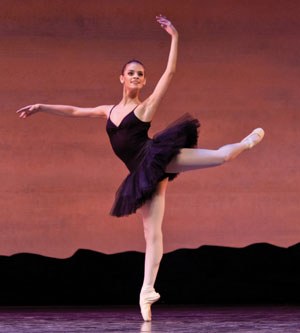 "Eat a good, healthy meal and get a good night's rest the day before." —Adé Chike Torbert, commercial dancer, "So You Think You Can Dance" Season 7
What to Wear:
"Wear what you feel comfortable in, because that will shine more than any stand-out leotard. Consider the kind of company you're auditioning for. Is it classical or contemporary? You want to look like you'll fit in with the other dancers. And don't hide your body!" —Jacquelyn Long, Houston Ballet corps de ballet
"Check the audition call sheet for the 'suggested attire' and research the show, company or gig to make sure you're dressed appropriately. If I were auditioning for concert dance I'd stick with the industry standard of all black attire." —Sean Rozanski, dancer, Giordano Dance Chicago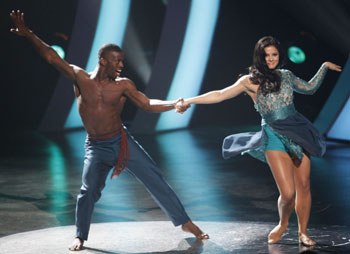 "I've been known to wear some wacky outfits to auditions. I try to give whoever I'm auditioning for an appropriately clear view of who I'm portraying. It can be simple and timeless, or a pair of big glasses for a character role. This is where preparation comes in handy. If all else fails, look and feel comfortable in your skin."  —Cassie Silva
Calming Your Nerves:
"On audition day, try to arrive at least 30 minutes early. This will give you time to stretch, calm your nerves and get acquainted with the space." —Nile H. Russell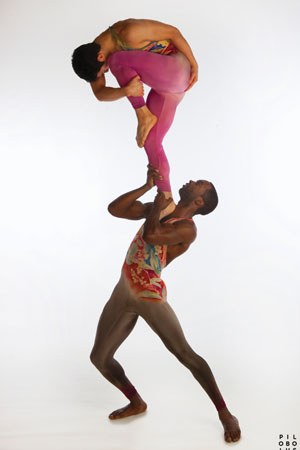 "I like to channel my energy by doing push ups. It's a win win situation, because by the time I'm finished, I'm relaxed and I look great. Also, I bring music to listen to before the audition begins. I have two audition-day playlists on my iPhone: one that calms my nerves and another that pumps me up." —Adé Chike Torbert
"Try to translate any audition-day jitters into excitement and adrenaline. Focus on yourself, and avoid checking out the competition." —Jacquelyn Long
"Take deep breaths, relax and remind yourself that this is what you work so hard for.  This is what you love to do. Also know that if the audition doesn't go well there will always be another opportunity.  Learn to take rejection and strive to work even harder the next time." —Sean Rozanski
During the Audition: 
"Think of auditions as a free class. It's not about being better than everyone else in the room; it's about doing the best you can, learning something new and growing as a dancer and an artist. Let yourself enjoy the experience and be present in the process. Show them that you're not there just to get a job, but because you're passionate about what you do." —Nile H. Russell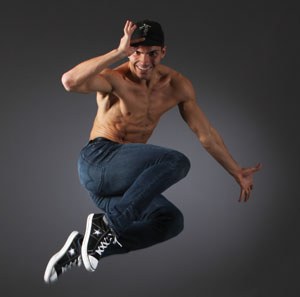 "Be eager and remember, a smile is worth a thousand words. A director can see if you look like you really want the job and factor that into your audition. Sometimes we don't even realize what emotion we're portraying in class. Take a step back to think not only about your technique, but about what message you're projecting." —Jacquelyn Long
"A positive attitude, great work ethic, confidence and a big helping of graciousness should be among your daily audition vitamins. Having an opportunity to audition is already a great accomplishment and a wonderful gift, so put your best foot forward!" —Cassie Silva
(From left) Mean Girls dancers Riza Takahashi, Ben Cook, Kamille Upshaw, Jonalyn Saxer, DeMarius R. Copes, and Stephanie Lynn Bissonnette (photos by Erin Baiano)
Get in, losers. We're going to Broadway.
OK, not losers, actually—more like the bajillion die-hard fans of Tina Fey's 2004 cult hit Mean Girls, who've been wearing pink every Wednesday since a musical adaptation of the film was first teased back in 2013.
Now their world is like a cake filled with rainbows and smiles, because Mean Girls the musical, which had a trial run in Washington, DC, last fall, is set to open at Broadway's August Wilson Theatre April 8. And in a very grool twist, it turns out the show—with direction and choreography by Casey Nicholaw and a book by Fey herself—is delightfully dancey.
Keep reading...
Show less
Screenshot form YouTube
What do you get when a hoard of dancers collaborate to the catchy tune of "Love Somebody," by the band Frenship? The most epic dance party ever, of course! Said dance party was produced by the talented Michael Riccio, who's performed in feature films, including "Confessions of a Teenage Drama Queen" and "Shrek Forever After."
Keep reading...
Show less
Quiz
Dec. 11, 2017 04:24PM EST
Alicia Vikander in Tomb Raider (Warner Brothers)
Keep reading...
Show less
University of Minnesota Dance Team (courtesy University of Minnesota)
They say there's no "I" in "team"—and nowhere is that truer than the world of college dance teams, where precision reigns, uniformity is key, and a single misstep from any given "I" can cost a group a championship trophy. So it's unsurprising that securing a spot on one of the best dance teams in the country is no easy feat.
Members of these highly athletic teams rehearse for hours every week—on top of academic classes and commitments—and perform at football and basketball games, annual concerts, and nationally televised competitions (hi, ESPN). And "no I" rule notwithstanding, each of these top teams is made up of highly trained, highly technical, highly hard-core individuals, who come together to create a ready-for-victory pack.
These six teams aren't one-off success stories—they're consistently strong, and earn the top spots at major competitions like UDA and NDA nearly every year. Up for the challenge? Here's what to know before you go to auditions.
Keep reading...
Show less
Popular
Mar. 16, 2018 12:48PM EST
courtesy ADCC
Are you a high school senior who's been accepted to a four-year accredited college or university program? Congrats! Within the 2017-2018 season, have you competed in events run by at least two of the organizations in the above graphic? Double congrats, because the Association of Dance Conventions and Competitions, or ADCC for short, wants to give you $1,000 (!!) towards college tuition.
Keep reading...
Show less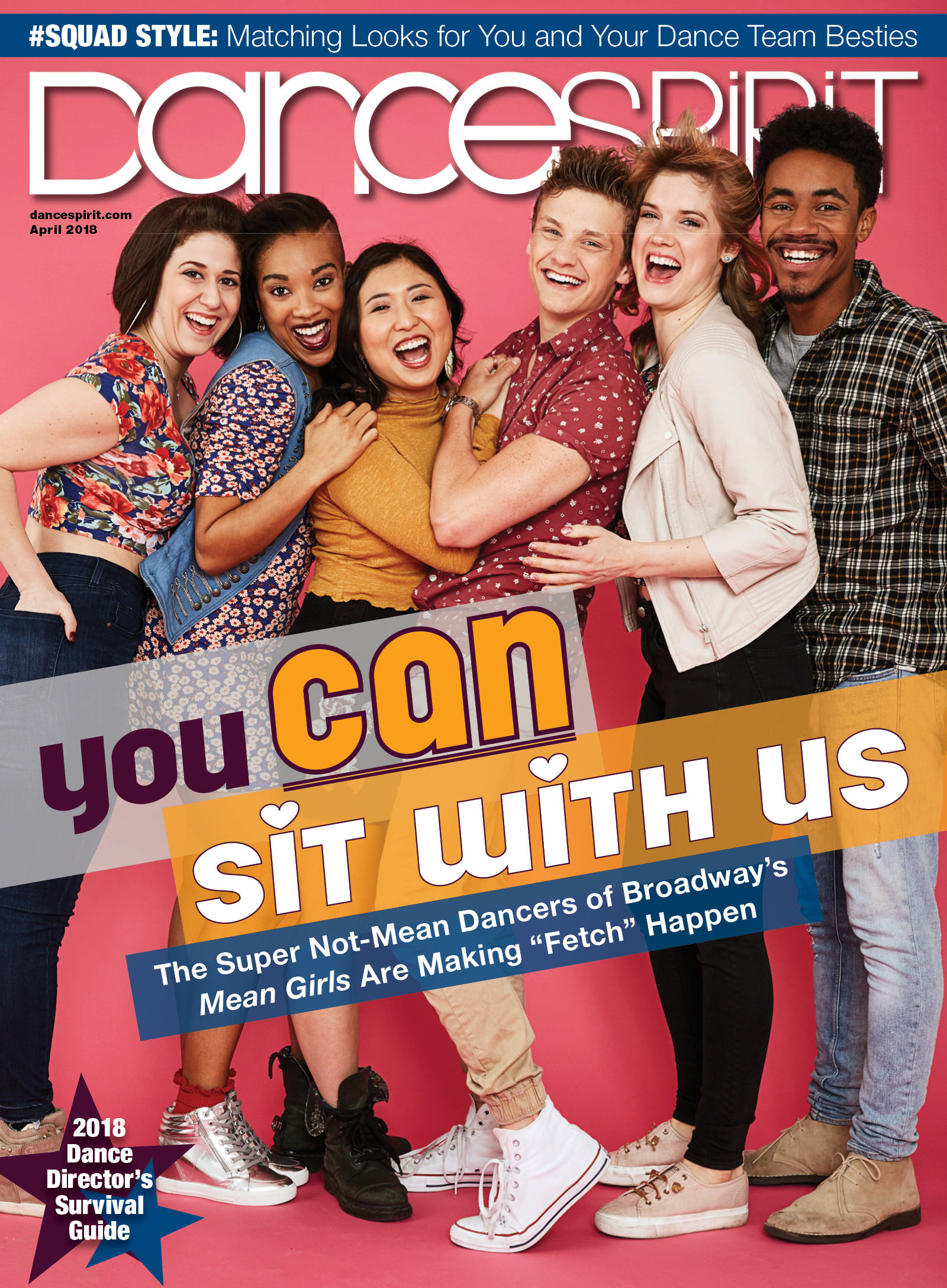 Get Dance Spirit in your inbox