How These Tap Trailblazers Are Still Influencing Dance Today
Fred Astaire (courtesy Dance Magazine Archives)
As a tap dancer, you're a student of history—whether you know it or not. Tap technique today is intimately connected to the great hoofers of the past. "Tap is incredibly personal, because all of these individuals have added to the public domain, the pool of steps you draw from," says Brian Seibert, dance critic for The New York Times and author of What the Eye Hears: A History of Tap Dancing. "You're constantly giving shout-outs to dancers who came before you."
It's also important to recognize tap's pioneers because they repeatedly broke down barriers, making tap accessible to everyone. "You don't have to overcome something to be here," says Tony Waag, artistic executive director of the American Tap Dance Foundation. "You're not the first black person or woman, you don't have to carry a certain card or have a particular lineage to succeed at tap. Gregory Hines used to say, 'If you have the shoes, you're in.' "
Come meet the artists who've shaped tap history. Because if you're a tap dancer, they're your family, too.
---
"Master Juba" (possibly William Henry Lane)
Active: Early 19th century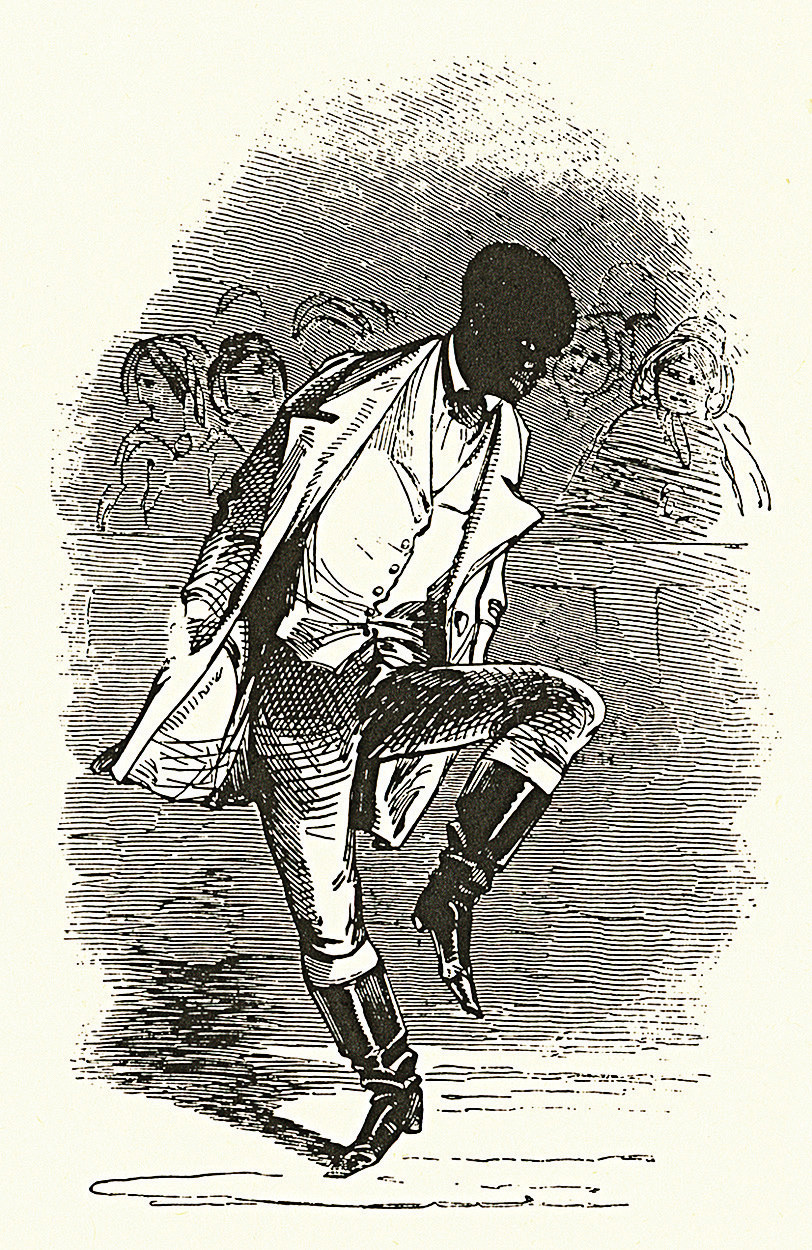 An 1848 illustration of Master Juba (courtesy Wikipedia)
Innovator Master Juba was the first well-known person to do what you might recognize as tap dancing, using some steps and techniques that would be familiar to tappers today.
John "Bubbles" Sublett
Active: 1919–1979
The "Father of Rhythm Tap," Bubbles doubled the number of sounds most tappers fit into a bar of music. He also originated the role of Sportin' Life in George Gershwin's Porgy and Bess.
"King" Rastus Brown
Active: Turn of the 20th century
Credited with inventing the time step, Brown was a master of the flat-footed buck style of tap dance, and a mentor to many younger dancers.
Bill "Bojangles" Robinson
Active: 1892–1949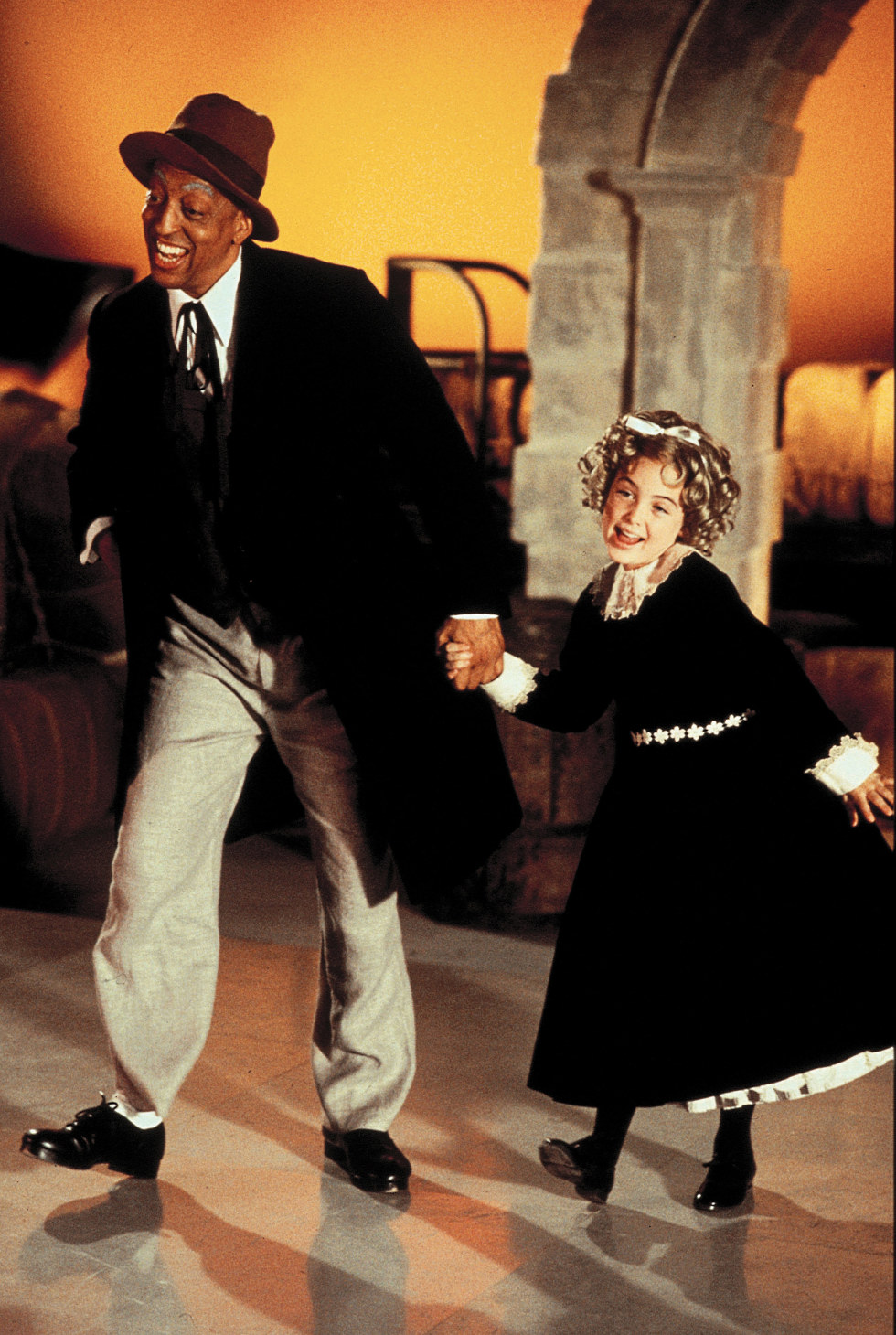 Gregory Hines playing Bill "Bojangles" Robison in a film (courtesy Dance Magazine Archives)
Hailed as the "King of Tap Dancers," Robinson shifted tap technique from the heels to the toes, and began to use the entire upper body expressively. Though he may not have discovered it, Robinson also made the stair dance famous. We celebrate his birthday, May 25, as National Tap Dance Day.
George Primrose
Active: Turn of the 20th century
Primrose was an Irish dancer known for his exceptionally graceful soft-shoe, which often traversed the whole stage.
Fred Astaire
Active: 1904–1981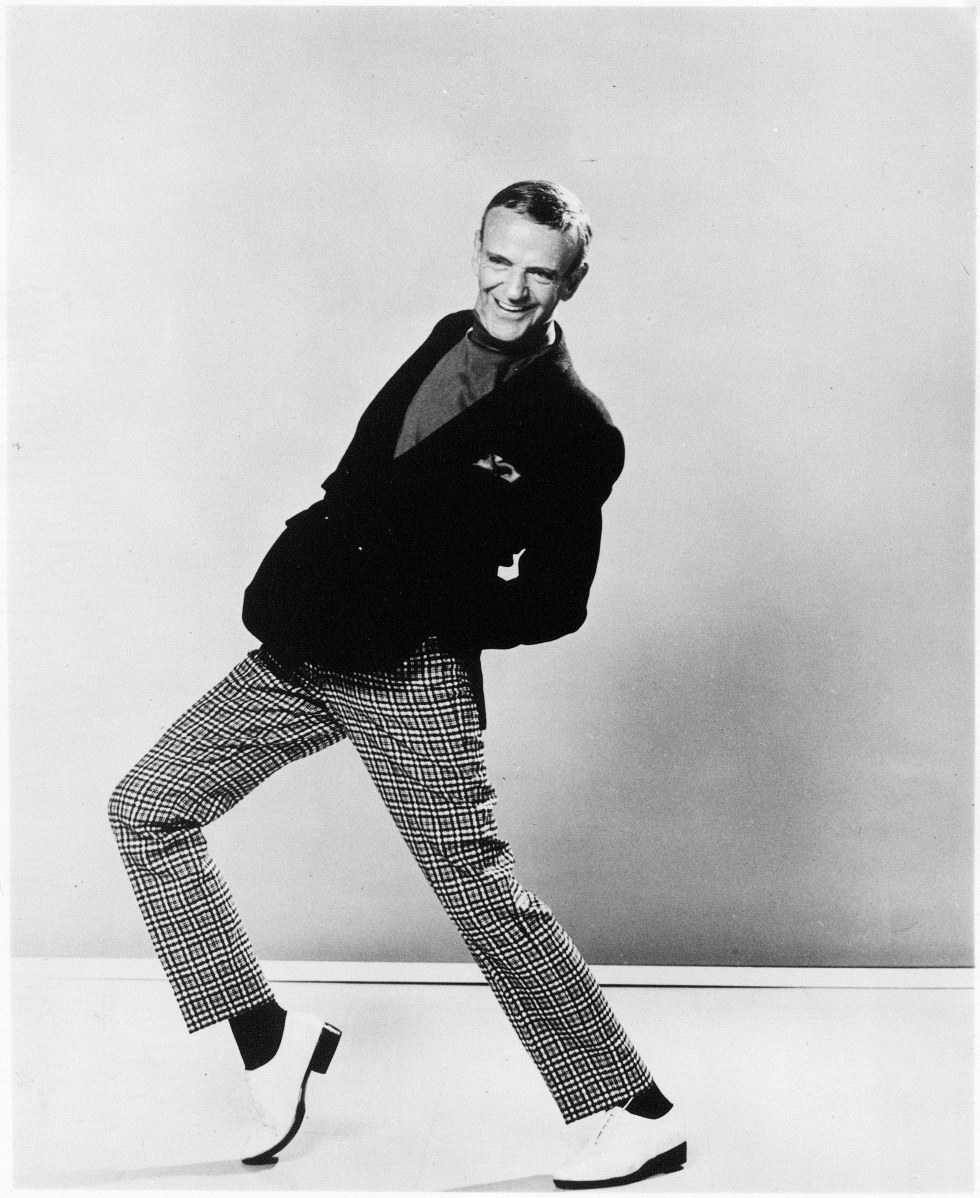 Fred Astaire (courtesy Dance Magazine Archives)
Astaire's name is synonymous with the movie tradition of tap. His on-the-toes, class-act style made him a Hollywood sensation. He was especially well known for his partnership with Ginger Rogers.
Eleanor Powell
Active: 1928–1953
Movie star Powell insisted on full control of her choreography, dubbed her own tap sounds in the recording studio, and attacked complex rhythms with speed and aggression while wearing a top hat and tails.
"Baby" Alice Whitman
Active: 1900–1943
Whitman was one of the first successful black female solo acts, and became known as the "Queen of Taps" for her clean sounds.
"The Nicholas Brothers" Fayard and Harold Nicholas
Active: 1926–1991
The Nicholas Brothers were known for playing with offbeat rhythms, alternating solos, and pulling off unbelievable splits and flips with impeccable timing.
Charles "Honi" Coles
Active: 1940–1992
Coles was an incredibly speedy tapper who also had tremendous grace. Later in life, he was brought back to the concert stage by his protégé, Brenda Bufalino.
James "Buster" Brown
Active: 1931–2002
An accomplished hoofer, Brown created a lasting legacy through mentorship. His Sunday evening tap jams in NYC in the 1990s made tap accessible to a whole new generation.
"Jimmy Slyde" (James Titus Godbolt)
Active: 1939–2008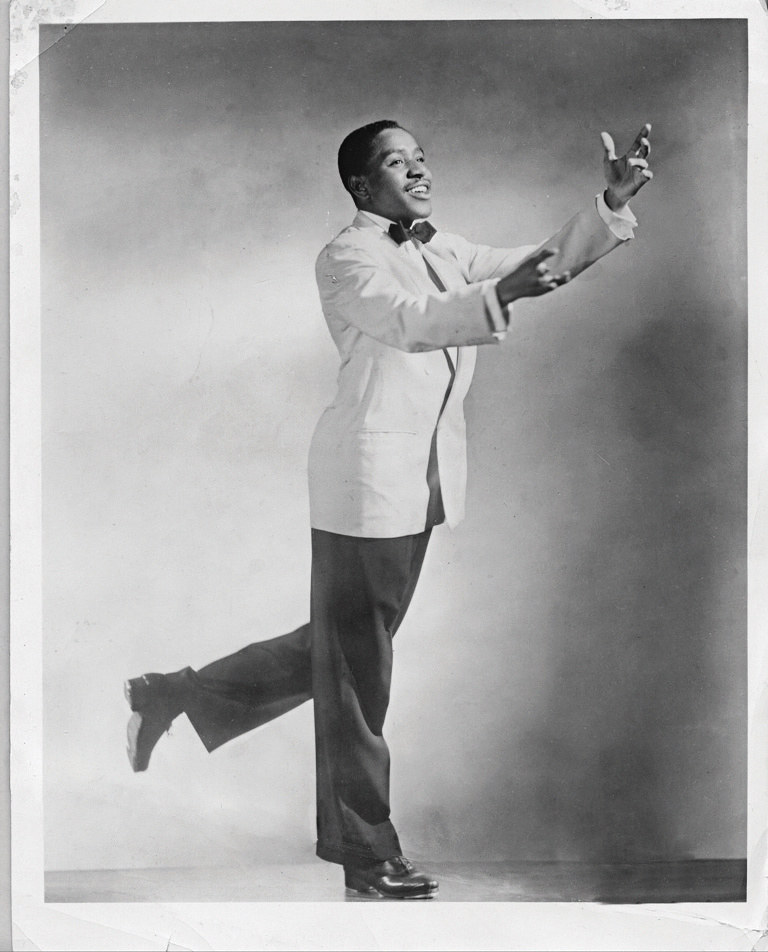 Jimmy Slyde (courtesy Dance Magazine Archives)
As his name suggests, Slyde was known for his signature slide. In the 1990s, his weekly tap jams at La Cave nightclub in NYC were known as "the University" for many of today's best tappers.
Brenda Bufalino
Active: 1944–present
Tap suffered a decline in the 1950s, but surged back to life in the '70s—thanks in no small part to a group of women led by Bufalino. "We approached tap as a fine art and used the concert stage as a new palette," Bufalino says. "We produced shows by our mentors. It was a big job. An empowering job. A wonderful job." In 1986, Bufalino, Honi Coles, and Tony Waag established the American Tap Dance Orchestra, which later became the American Tap Dance Foundation.
Gregory Hines
Active: 1951–2003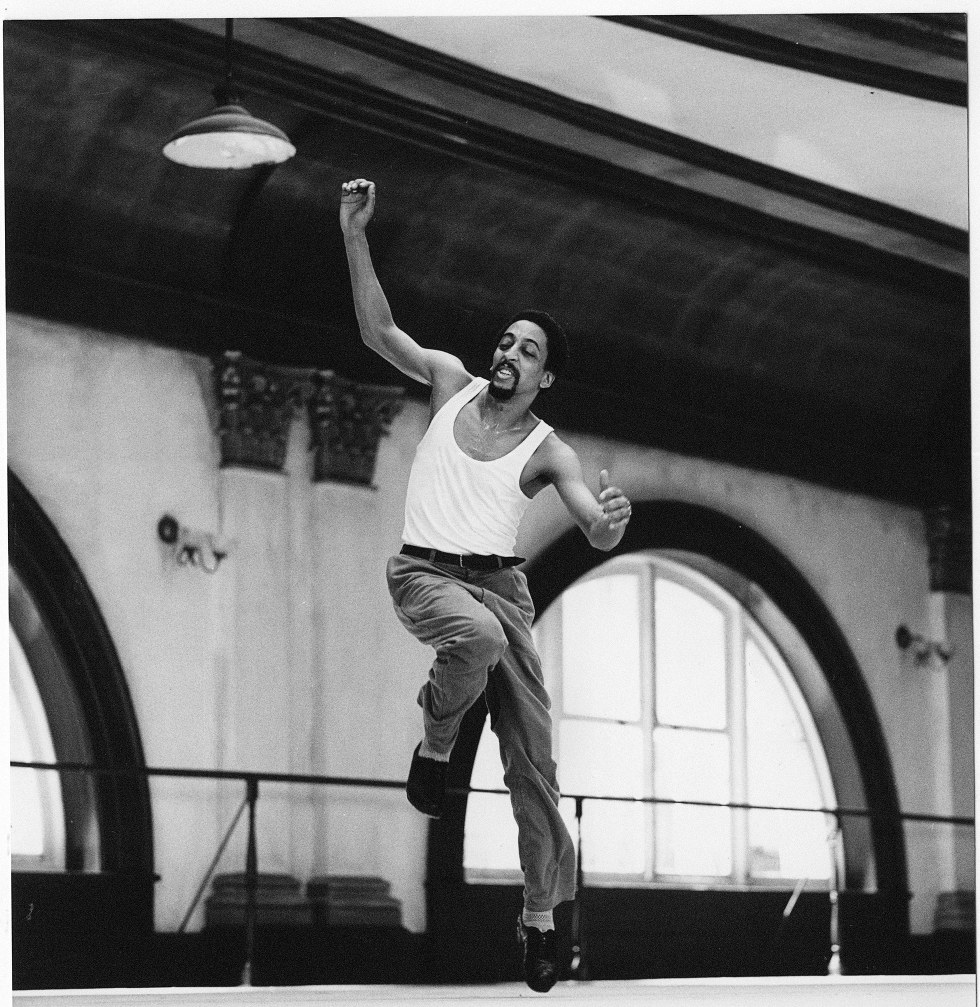 Gregory Hines (courtesy Dance Magazine Archives)
In the 1980s and '90s, Hines became tap's most visible star since Bill "Bojangles" Robinson. He used his platform to promote tap as a black American art form, elevate overlooked female leaders, and anoint the young talents who would become his successors.

Savion Glover
Active: 1984–present
The incredibly talented Glover is known for tapping hard and loud. A prodigy, he's been dancing professionally alongside his mentors since the age of 11, and began teaching at age 14. Gregory Hines called him "possibly the best tap dancer that ever lived."
Jason Samuels Smith
Active:
1989–present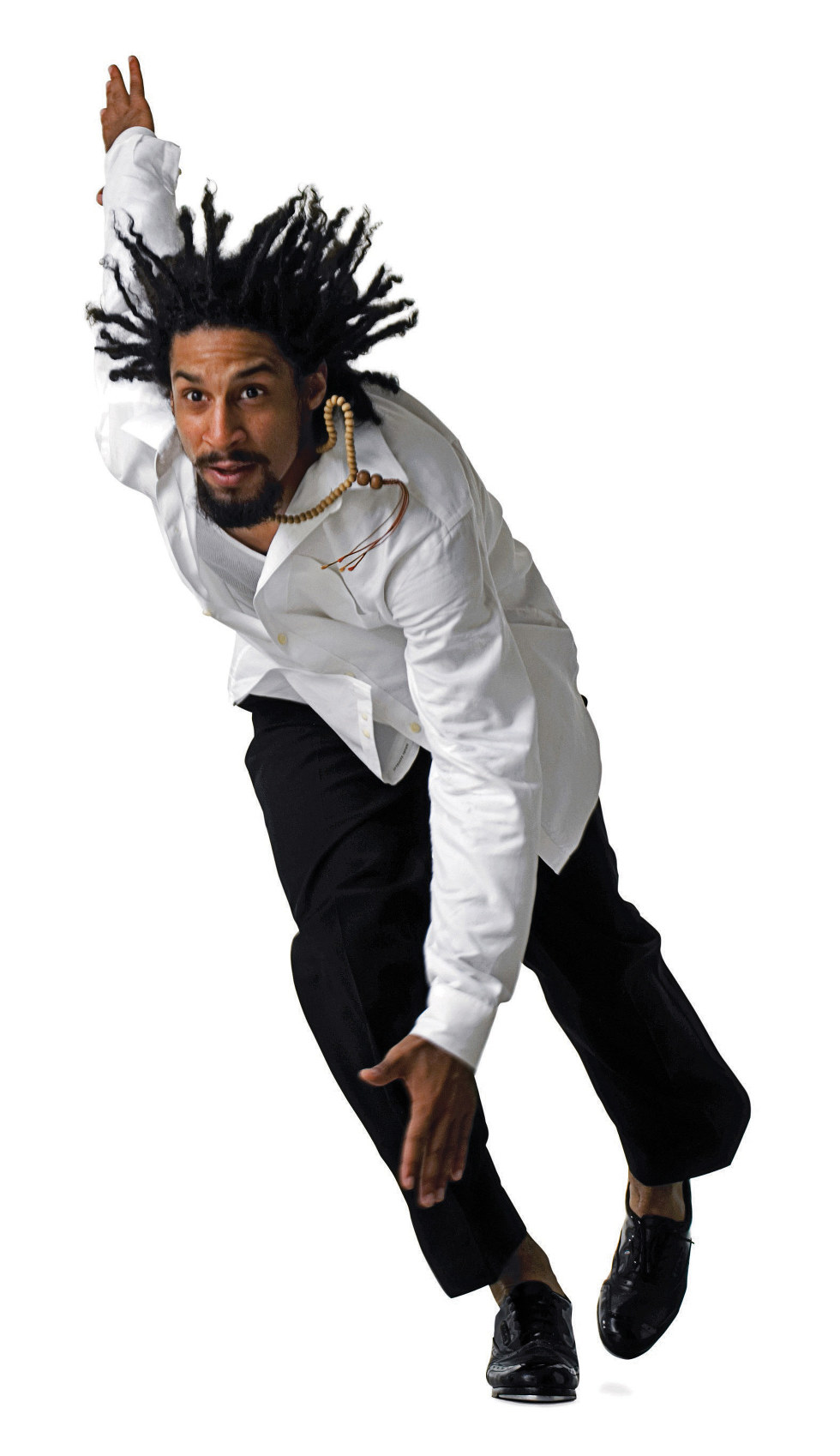 Jason Samuels Smith (courtesy Jayme Thornton)
Samuels Smith is famous for his athletic approach, complex footwork, and deep rhythmic connections to jazz music. He's one of the modern-day leaders of the tap community.
Dianne Walker
Active:
1979–present
Like Brenda Bufalino, Walker was part of the tap renaissance of the 1970s, and found a mentor in one of the old-school tap masters, Leon Collins. She has become an influential educator and a trusted voice on tap culture.
Michelle Dorrance
Active: 1997–present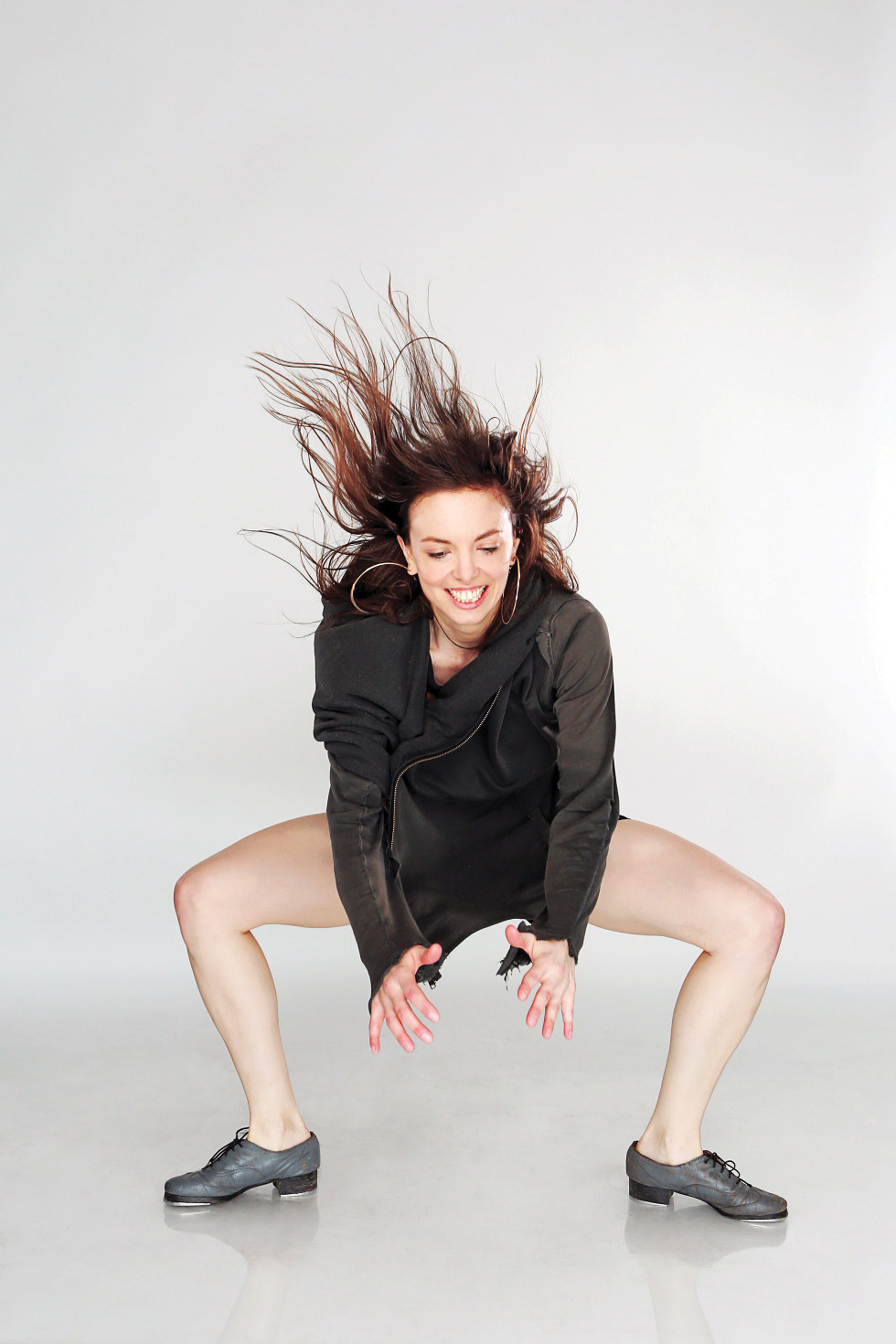 Michelle Dorrance (courtesy Jayme Thornton)
Dorrance's trailblazing tap productions, often collaborations with jazz musicians, take full advantage of today's technology to create possibilities, not gimmicks. She uses her appeal to promote the art form in nontraditional venues and popular culture.
A version of this story appeared in the December 2017 issue of Dance Spirit with the title "The Tap Family Tree."
(From left) Mean Girls dancers Riza Takahashi, Ben Cook, Kamille Upshaw, Jonalyn Saxer, DeMarius R. Copes, and Stephanie Lynn Bissonnette (photos by Erin Baiano)
Get in, losers. We're going to Broadway.
OK, not losers, actually—more like the bajillion die-hard fans of Tina Fey's 2004 cult hit Mean Girls, who've been wearing pink every Wednesday since a musical adaptation of the film was first teased back in 2013.
Now their world is like a cake filled with rainbows and smiles, because Mean Girls the musical, which had a trial run in Washington, DC, last fall, is set to open at Broadway's August Wilson Theatre April 8. And in a very grool twist, it turns out the show—with direction and choreography by Casey Nicholaw and a book by Fey herself—is delightfully dancey.
Keep reading...
Show less
Screenshot form YouTube
What do you get when a hoard of dancers collaborate to the catchy tune of "Love Somebody," by the band Frenship? The most epic dance party ever, of course! Said dance party was produced by the talented Michael Riccio, who's performed in feature films, including "Confessions of a Teenage Drama Queen" and "Shrek Forever After."
Keep reading...
Show less
Alicia Vikander in Tomb Raider (Warner Brothers)
Keep reading...
Show less
Quiz
Dec. 11, 2017 04:24PM EST
University of Minnesota Dance Team (courtesy University of Minnesota)
They say there's no "I" in "team"—and nowhere is that truer than the world of college dance teams, where precision reigns, uniformity is key, and a single misstep from any given "I" can cost a group a championship trophy. So it's unsurprising that securing a spot on one of the best dance teams in the country is no easy feat.
Members of these highly athletic teams rehearse for hours every week—on top of academic classes and commitments—and perform at football and basketball games, annual concerts, and nationally televised competitions (hi, ESPN). And "no I" rule notwithstanding, each of these top teams is made up of highly trained, highly technical, highly hard-core individuals, who come together to create a ready-for-victory pack.
These six teams aren't one-off success stories—they're consistently strong, and earn the top spots at major competitions like UDA and NDA nearly every year. Up for the challenge? Here's what to know before you go to auditions.
Keep reading...
Show less
Popular
Mar. 16, 2018 12:48PM EST
courtesy ADCC
Are you a high school senior who's been accepted to a four-year accredited college or university program? Congrats! Within the 2017-2018 season, have you competed in events run by at least two of the organizations in the above graphic? Double congrats, because the Association of Dance Conventions and Competitions, or ADCC for short, wants to give you $1,000 (!!) towards college tuition.
Keep reading...
Show less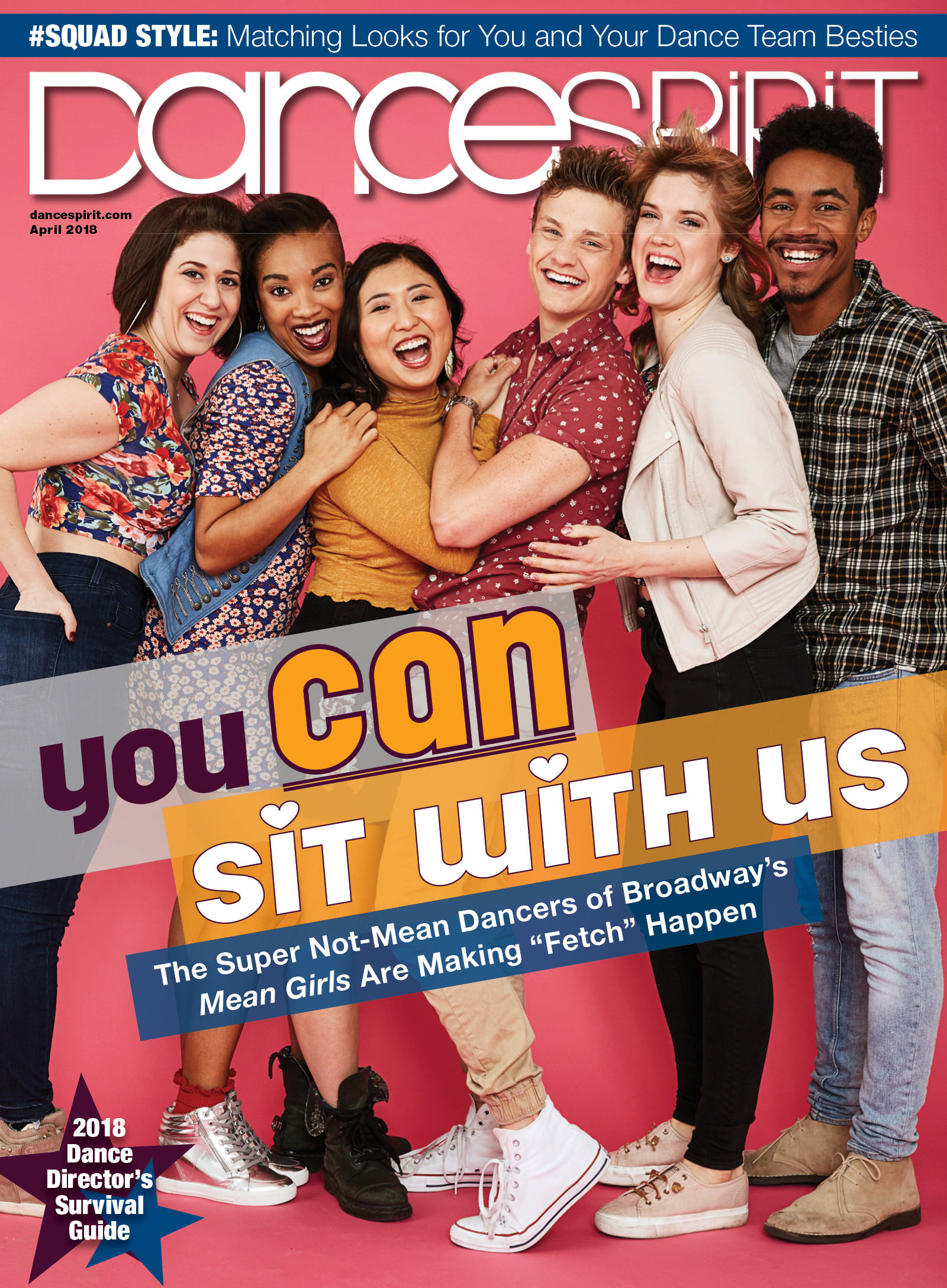 Get Dance Spirit in your inbox