Meet 9-Year-Old Ballroom Dance Prodigy Kamri Peterson
Kamri Peterson and her ballroom partner, Marcelo Fitzgerald, competing in Paris (courtesy Hilary Downey)
Nine-year-old Kamri Peterson trains in nearly every single dance style at Center Stage Performing Arts in her hometown of Orem, UT, and she's frequently seen competing at The Dance Awards and 24Seven. Over a year ago, she decided to give ballroom a try—and the dance world has taken notice. Kamri and her partner, Marcelo Fitzgerald, placed second in their division at 2017's Brigham Young University National Amateur Dancesport Championships, qualifying them to rep-resent the U.S. at the World Amateur Ballroom Championships in Paris last December. Dance Spirit asked Peterson to record all the exciting details from her first competition overseas. —Courtney Bowers
---
Tuesday, December 5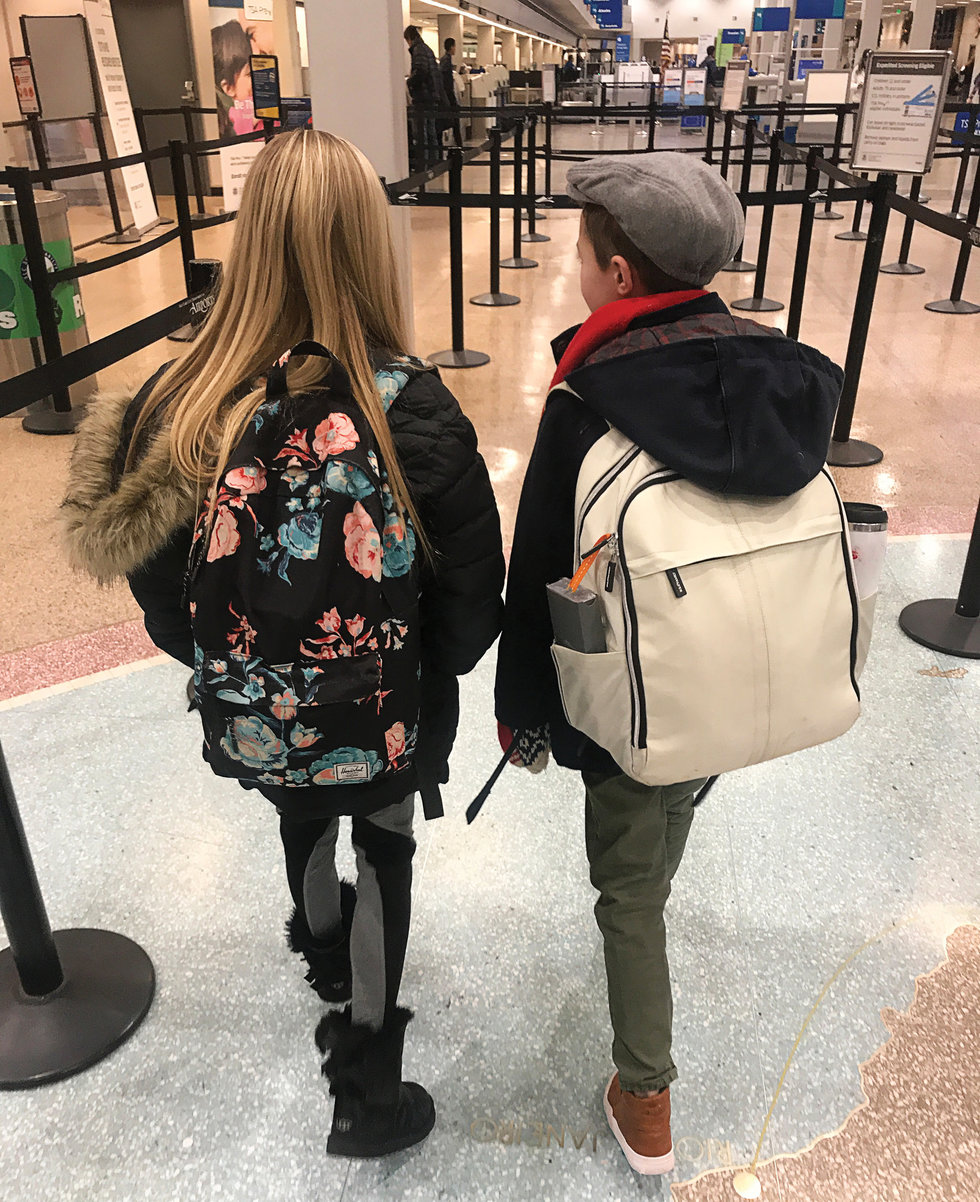 Arriving at the airport (courtesy Downey)
Today we headed to Paris for the World National Amateur Ballroom Championships. I can't believe it's here! My partner, Marcelo, and I have been working so hard since ballroom Nationals in March. We had to get up early to get to the airport on time, which wasn't a problem for me because I was too excited to sleep anyway.
Wednesday, December 6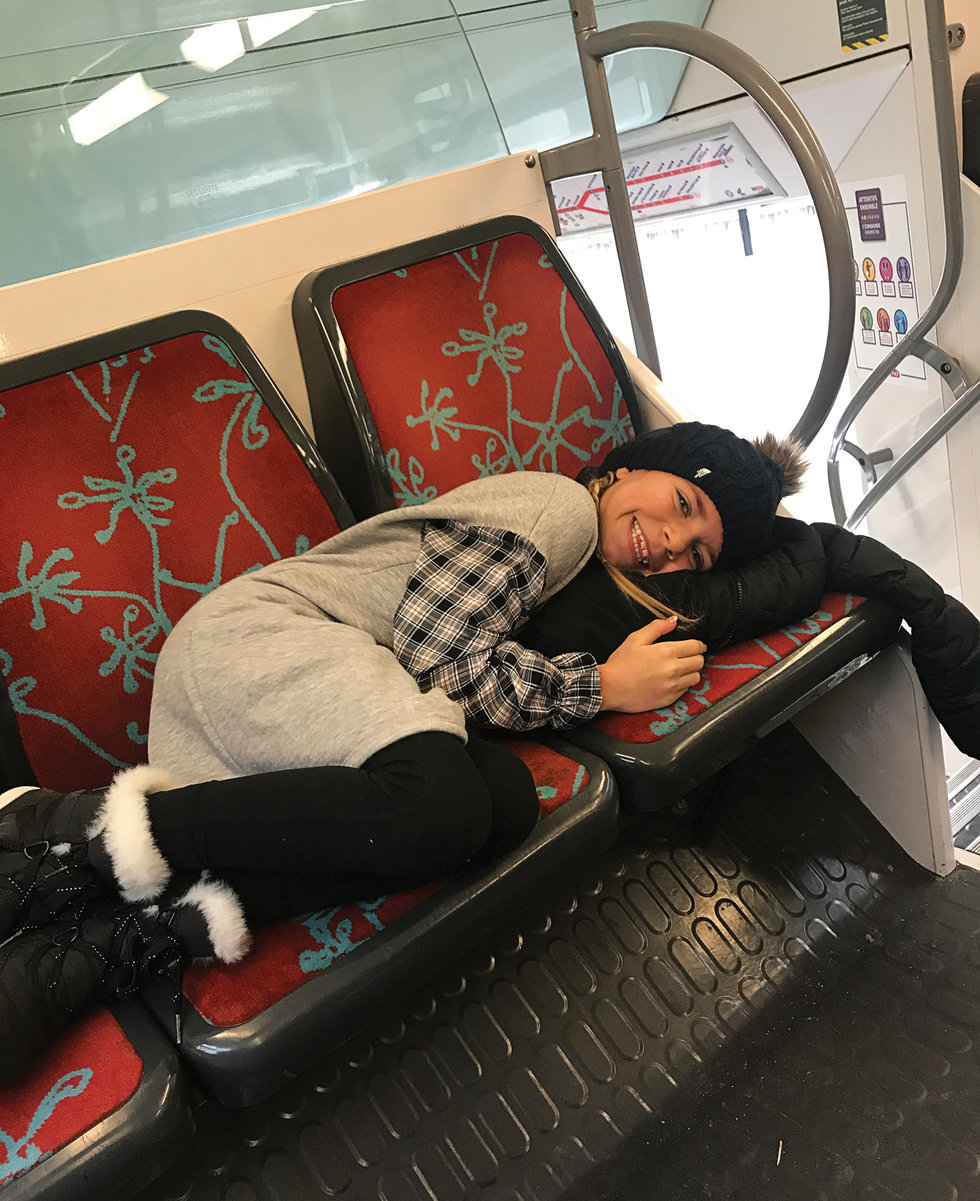 Resting up for the competition (courtesy Downey)
We landed in Paris, got to our hotel room, and everyone except me ended up taking a nap. I watched a movie. Later, we were all super-tired still, so we ate dinner and called it a day.
Thursday, December 7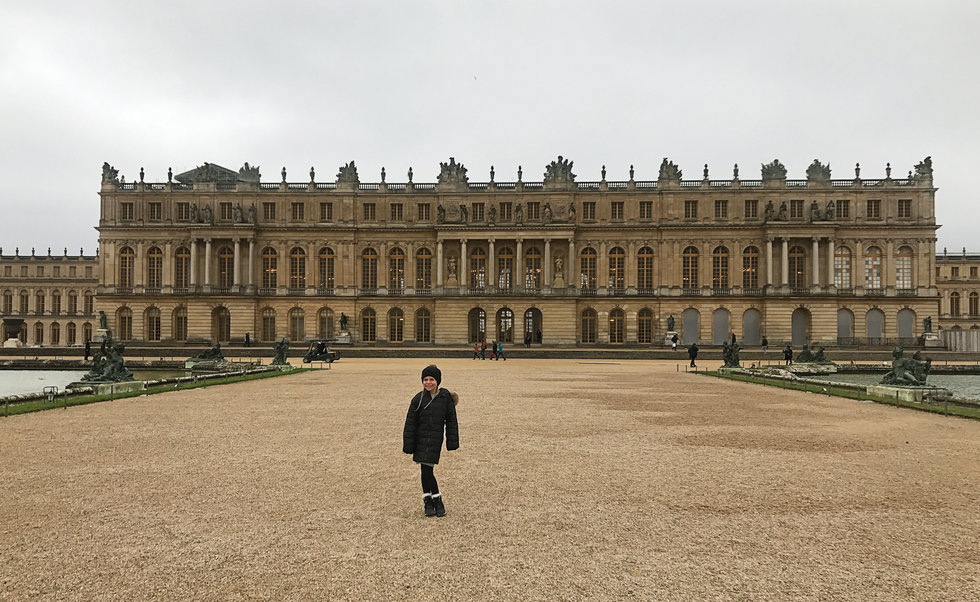 Touring the Palace of Versailles (courtesy Downey)
The competition starts tomorrow, so we decided to do a little sightseeing today and headed to the Palace of Versailles after breakfast. We took a tour of the inside of the palace and I couldn't believe how big and fancy everything was. Then, we had to hustle back to meet Marcelo to run through our dances for tomorrow. Once we felt like we were ready, we left to grab some dinner at Annette's in Disneyland Paris. Then we went back to our hotel to get some sleep because I wanted to be rested and ready for the first day of the competition.
Friday, December 8
Today was the first day of the competition, and I had an early appointment to get my ballroom hair done. I loved how my hair looked, and good hair always gets me ready to compete. After breakfast, we ran through our dances with our coaches.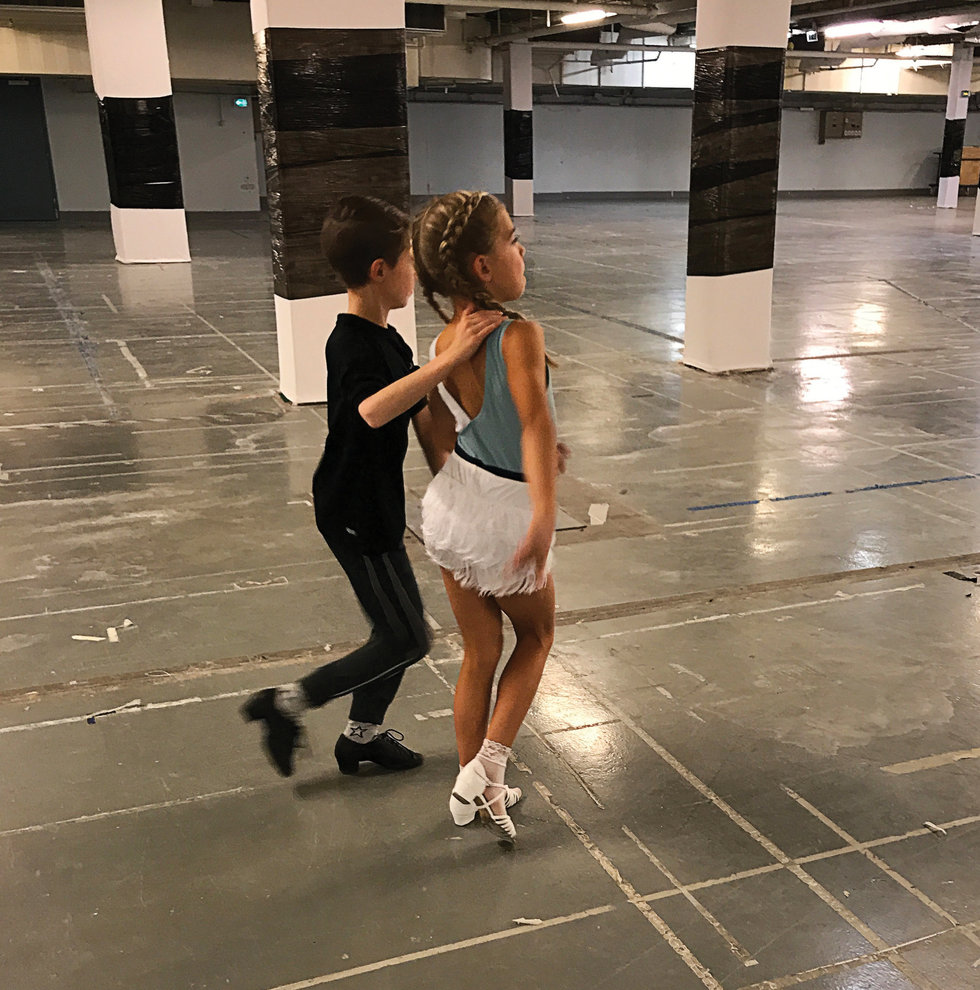 Rehearsing (courtesy Downey)
When our event started, I looked around and quickly realized that this competition was different. There were more couples on the floor than any other competition we've done, and all of them were really good. Because there were more people, there was a lot more running into each other than we were used to, and in ballroom the key is to just keep dancing and not let it throw you off, so that's what we tried to do. It was so intense and so much fun. After our first round, I told my mom that it was the most fun I've ever had.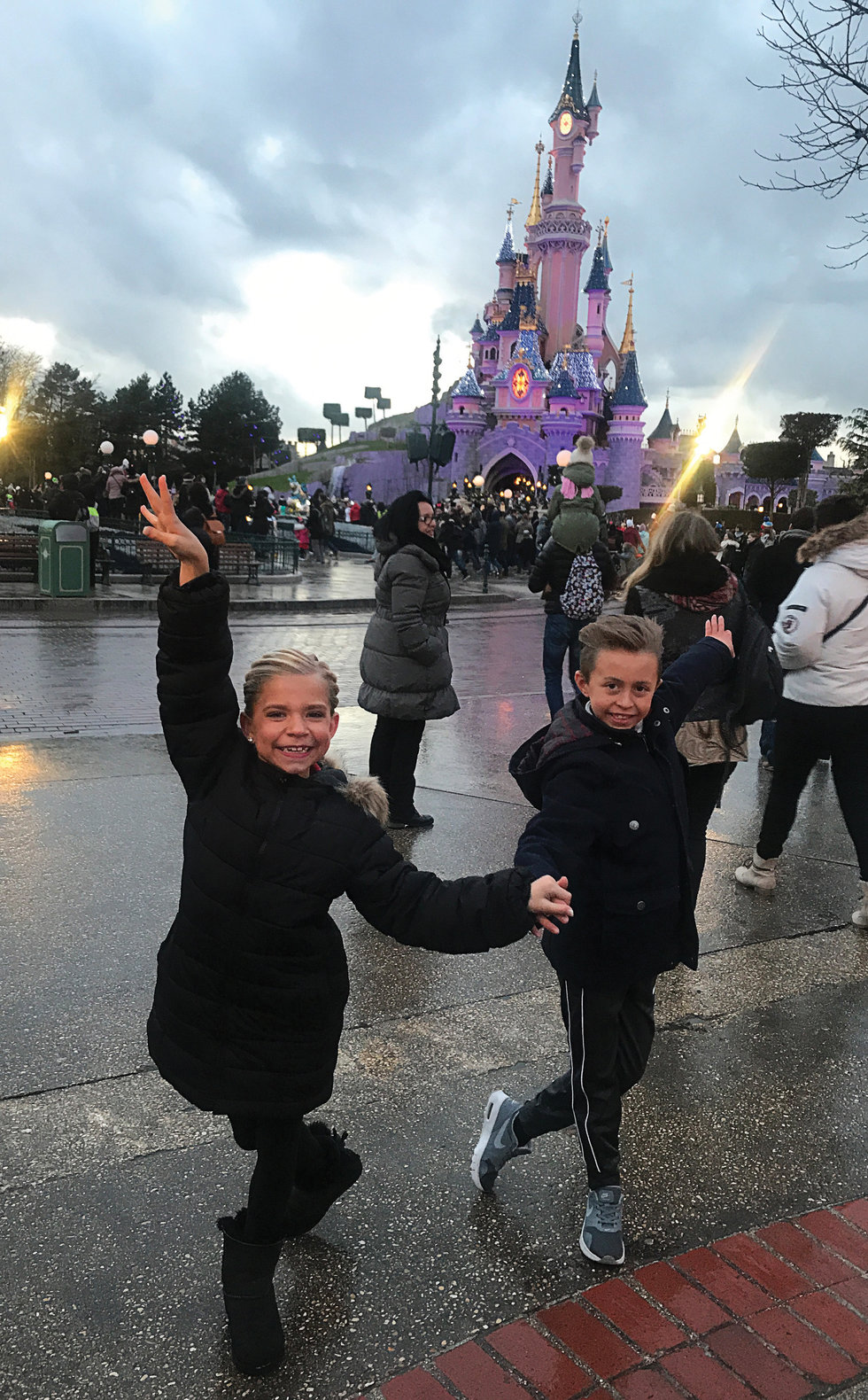 At Disneyland Paris (courtesy Downey)
Because we only had one event early in the day, we decided to spend the rest of the day at Disneyland Paris. Marcelo had never been on a roller coaster before, so we made sure the first one we went on was the most extreme one in the whole park.
Saturday, December 9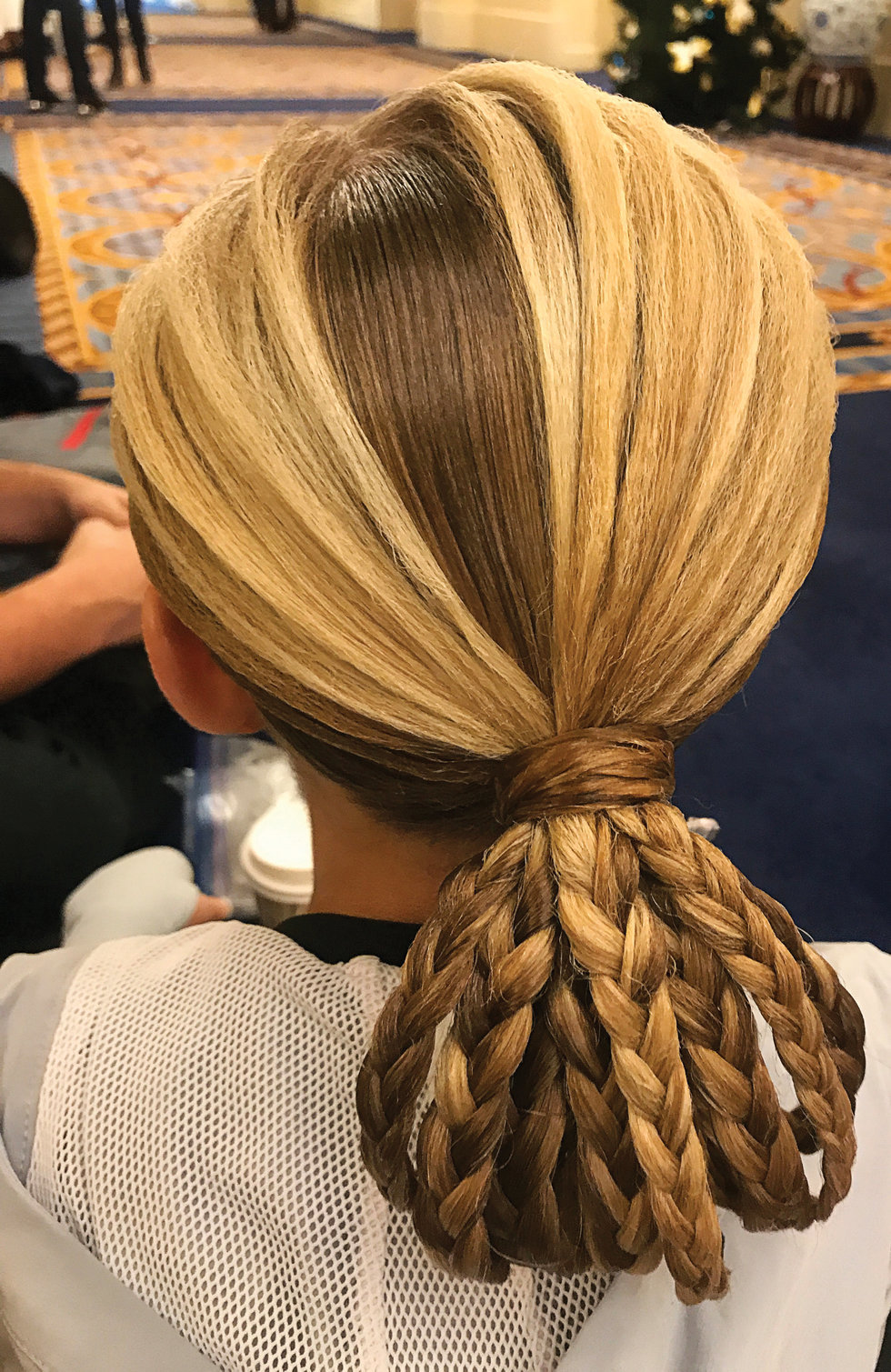 Kamri's fancy hair for the competition (courtesy Downey)
Today was another competition day, and I had another early hair appointment. I wanted to get ready quickly, so I could go watch the older couples compete. I love cheering for the other couples from the U.S.—they're all so talented, and I'm so inspired by them.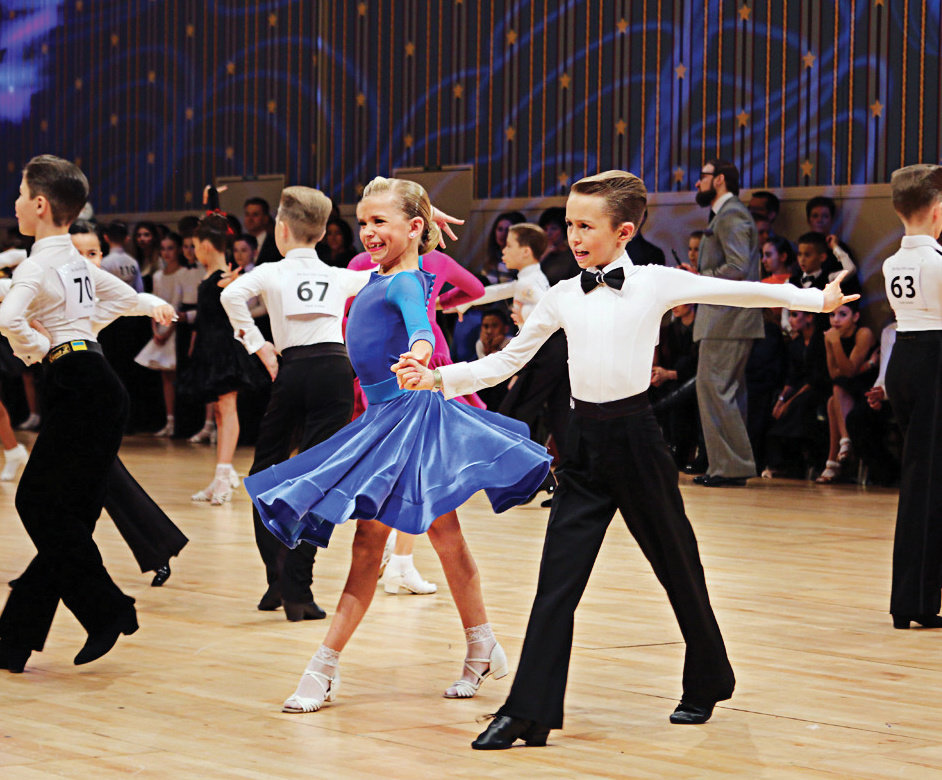 The pair competing in Paris (courtesy Downey)
Next up was our event, and I was a little nervous, but also excited because I felt like we were better prepared today. There were 81 couples in our category, even more than yesterday. Today we made it to the quarterfinals, which was really exciting because going in we didn't know if we would even make it through the first round, since we were some of the youngest dancers (we moved up age categories only a month ago). We ended up taking 21st place, out of 81 of the very best couples under 12 years old in the world.
I was exhausted after dancing, so when we were done we went and grabbed dinner at a place called Paul's. I ordered a delicious waffle with Nutella and whipped cream.
Sunday, December 10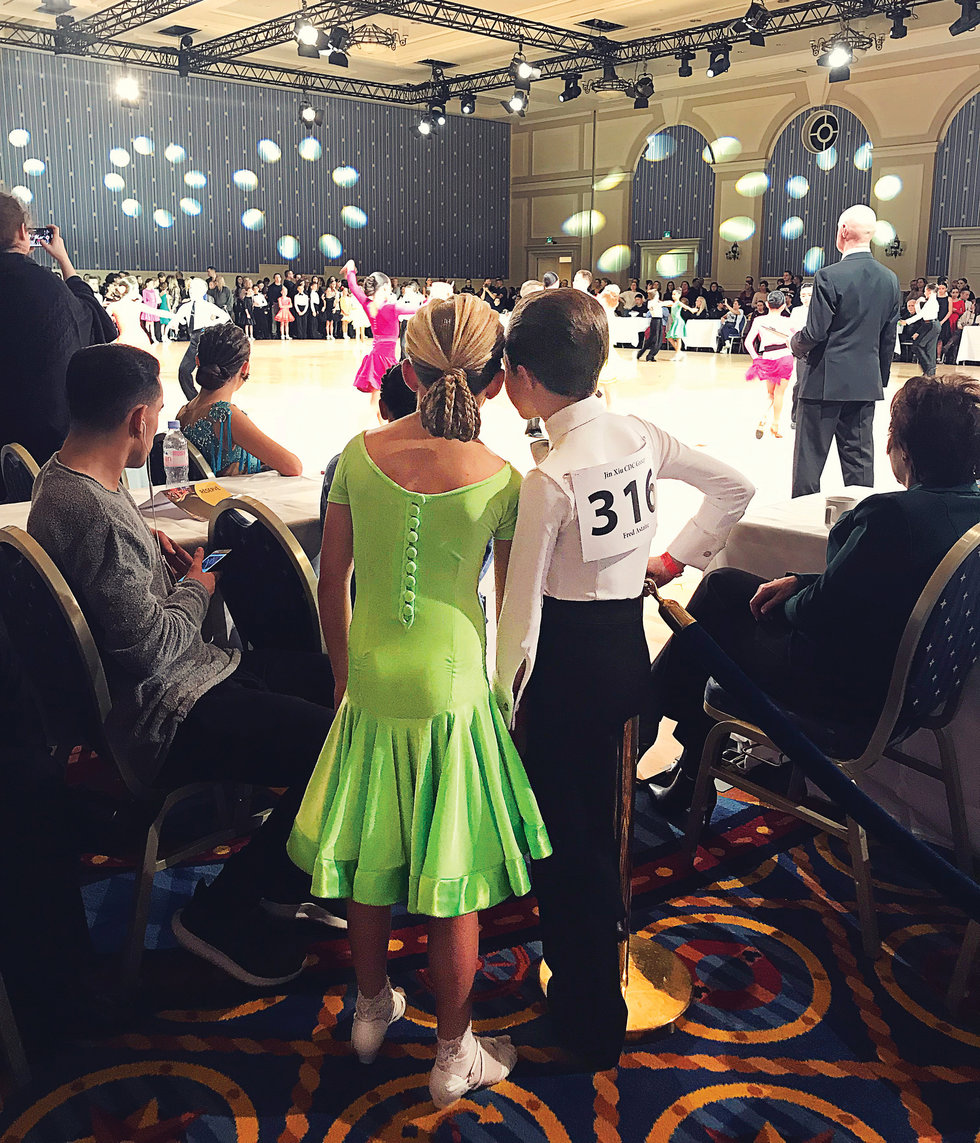 Watching other contestants (courtesy Downey)
Today we didn't dance until later in the day, so I didn't have to get my hair done as early and I got to sleep in. The best thing about today's event is that normally you dance the cha-cha, the samba, the rumba, and then the paso doble, but today we were walking out to do the paso doble and they announced that it would be the jive instead. The jive is our favorite dance, but we hadn't practiced it at all, so we were a little bit thrown off. I felt like we did really well, though. After we were done dancing I wanted to watch the older kids and the professional competition, so we stayed for a few hours. It was really fun. They passed around maracas and laser lights, and it felt like a party.
Monday, December 11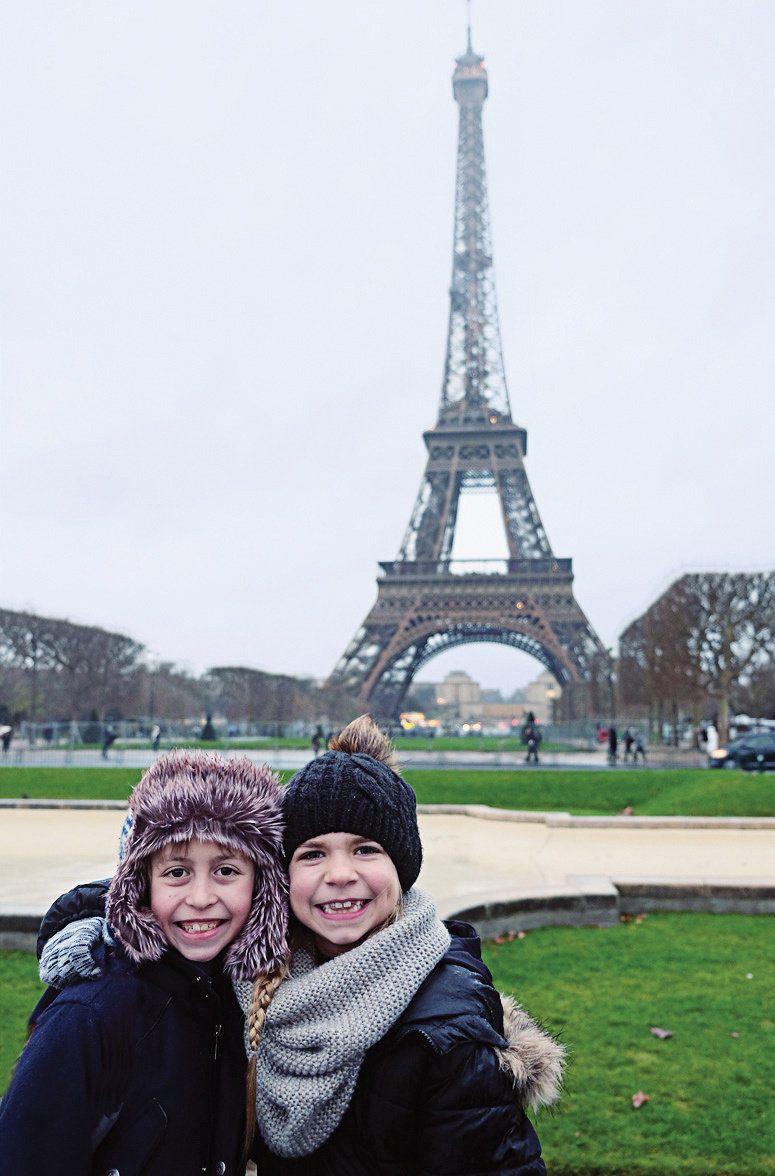 At the Eiffel Tower (courtesy Downey)
No more dance for this trip. Now it's time for some more sightseeing, here and in London! I'm so grateful for the opportunities that I've already gotten through dance. This trip was an amazing experience that I'll never forget.
A version of this story appeared in the March 2018 issue of Dance Spirit with the title "Passport To Paris."
Related Articles Around the Web
(From left) Mean Girls dancers Riza Takahashi, Ben Cook, Kamille Upshaw, Jonalyn Saxer, DeMarius R. Copes, and Stephanie Lynn Bissonnette (photos by Erin Baiano)
Get in, losers. We're going to Broadway.
OK, not losers, actually—more like the bajillion die-hard fans of Tina Fey's 2004 cult hit Mean Girls, who've been wearing pink every Wednesday since a musical adaptation of the film was first teased back in 2013.
Now their world is like a cake filled with rainbows and smiles, because Mean Girls the musical, which had a trial run in Washington, DC, last fall, is set to open at Broadway's August Wilson Theatre April 8. And in a very grool twist, it turns out the show—with direction and choreography by Casey Nicholaw and a book by Fey herself—is delightfully dancey.
Keep reading...
Show less
Lloyd Knight perform ing in Martha Graham's Night Journey (photo by Brigid Pierce, courtesy Knight)
Principal Lloyd Knight has become a true standout in the Martha Graham Dance Company thanks to his compelling presence and dynamic technique. Knight, who performs leading roles in iconic pieces like Appalachian Spring and Embattled Garden, was born in England and raised in Miami, where he trained at the Miami Conservatory and later graduated from New World School of the Arts. He received scholarships to The Ailey School and The Dance Theatre of Harlem School in NYC and joined MGDC in 2005. Catch him onstage with MGDC during its New York City Center season this month. —Courtney Bowers
Keep reading...
Show less
University of Minnesota Dance Team (courtesy University of Minnesota)
They say there's no "I" in "team"—and nowhere is that truer than the world of college dance teams, where precision reigns, uniformity is key, and a single misstep from any given "I" can cost a group a championship trophy. So it's unsurprising that securing a spot on one of the best dance teams in the country is no easy feat.
Members of these highly athletic teams rehearse for hours every week—on top of academic classes and commitments—and perform at football and basketball games, annual concerts, and nationally televised competitions (hi, ESPN). And "no I" rule notwithstanding, each of these top teams is made up of highly trained, highly technical, highly hard-core individuals, who come together to create a ready-for-victory pack.
These six teams aren't one-off success stories—they're consistently strong, and earn the top spots at major competitions like UDA and NDA nearly every year. Up for the challenge? Here's what to know before you go to auditions.
Keep reading...
Show less
Alicia Vikander in Tomb Raider (Warner Brothers)
Keep reading...
Show less
Photo by Travis Kelley, courtesy Kathryn Morgan
In our "Dear Katie" series, former NYCB soloist Kathryn Morgan answers your pressing dance questions. Have something you want to ask Katie? Email dearkatie@dancespirit.com for a chance to be featured!
Dear Katie,
I'm a hip-hop and jazz dancer, and I want to get involved in the commercial-dance world. I've never studied ballet, but people keep telling me I "have to" take ballet classes if I want to make it professionally. Is that really true? My family has limited money for dance classes, and I have to be careful about how I spend it.
Sarah
Keep reading...
Show less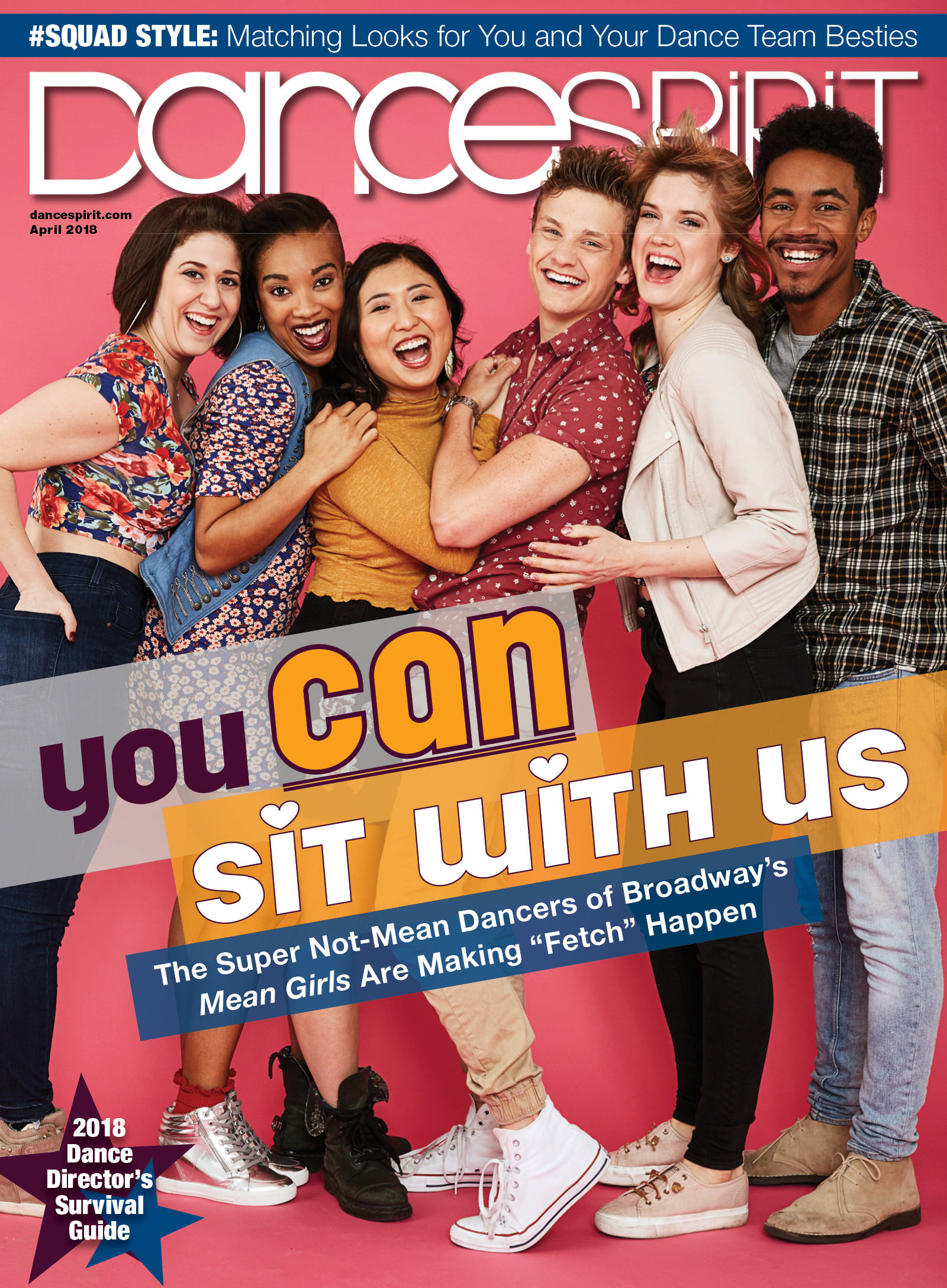 Get Dance Spirit in your inbox