Feb. 29, 2012 02:05PM EST
Five Great Stories from David Hallberg
Are you guys familiar with Studio 5 at City Center? It's an excellent series of performances/talks held in one of New York City Center's rehearsal studios. Each event gives you an up-close-and-personal peek at a fantastic artist. And since the project is helmed by former NYCB principal Damian Woetzel, the dancers they bring in tend to be extra fantastic.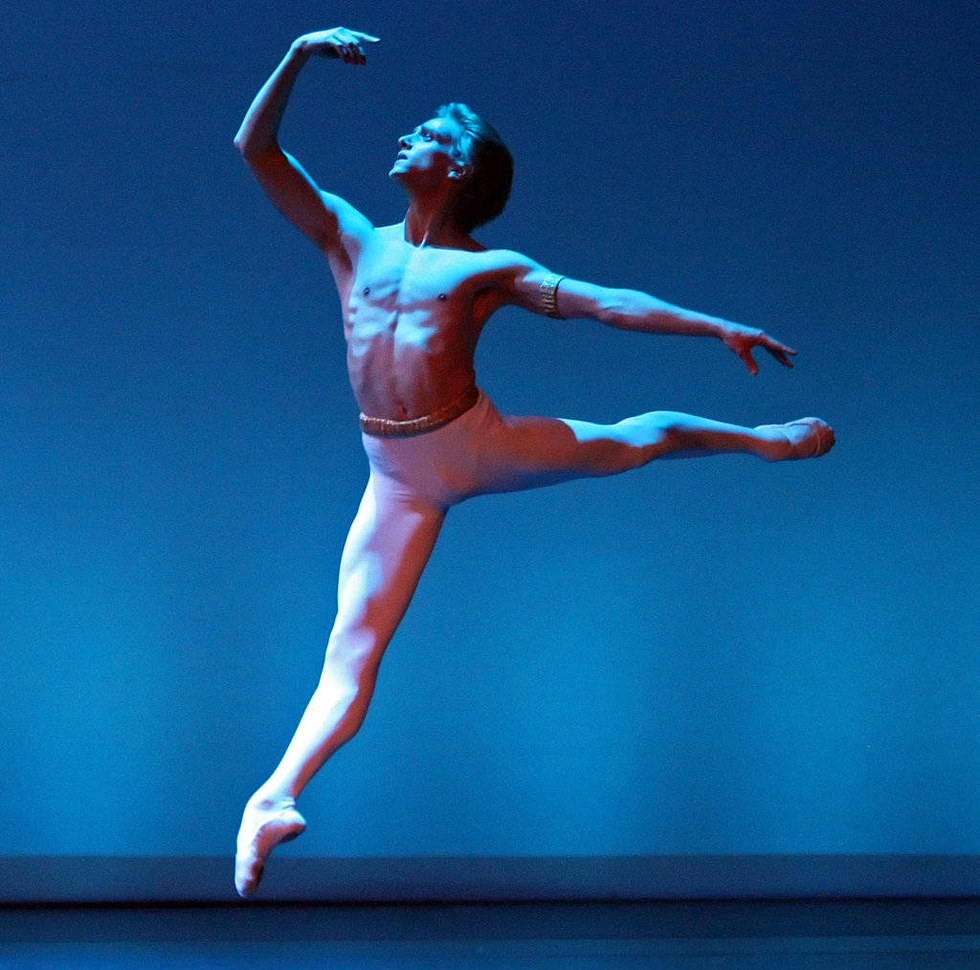 On Monday night, Woetzel's guest was ballet superstar David Hallberg. Hallberg performed excerpts from Swan Lake and works by George Balanchine—which, of course, was glorious. But he also discussed his unprecedented status as a principal at both American Ballet Theatre and Russia's Bolshoi Ballet. And boy, did he have some great stories about how that all happened. Here are five highlights.
1) Alexei Ratmansky told him to go to Russia. The day after Hallberg received the offer from the Bolshoi, he grabbed ABT resident choreographer—and former Bolshoi artistic director—Alexei Ratmansky for a coffee. Hallberg was feeling very conflicted about the whole thing, but Ratmansky wasn't. "This is historical," he told Hallberg. "You have to go. It's just too huge."
2) The other Bolshoi dancers are still feeling him out. Hallberg said that while most company members have been welcoming, there's still the occasional uncomfortable moment. "Sometimes I know that people are talking about me—they're pointing at me and gesticulating," he said. "In a sense it probably helps that I don't speak Russian..."
3) In Russia, the center barre is for principals only. During Hallberg's first company classes with the Bolshoi, he tried to stand at one of the barres that lined the walls of the room. "All the dancers around me looked incredibly uncomfortable," he said. "Eventually the teacher took me by the wrist and dragged me to the center barre, where all the other principals were standing. It's kind of crazy."
4) He's pretty bummed that Natalia Osipova left the Bolshoi. One of the things that drew Hallberg to Russia was the partnership he'd developed with then-Bolshoi principal Osipova during her guesting stints at ABT. But just weeks after he joined the Bolshoi, Osipova left it (and joined the Mikhailovsky Ballet). "I actually found that out in an interview, on-camera," he said. "This woman asked me how I felt about the fact that Osipova had left. She was Russian, so I guess I assumed something had been lost in translation." Hallberg will still be able to partner Osipova at ABT, and said that he understood that she "had to do what was right for her." But he was shell-shocked by the announcement.
5) Svetlana Zakharova is his new bestie. Hallberg partners frequently with the leggy prima, and said that she has been "incredibly sweet" to him. "She even sets up massages and chiropractor appointments for me!"
Much of Janelle Ginestra's career has been about helping others shine. She's dedicated herself to supporting and cheerleading her partner, WilldaBeast Adams; the emerging talents in their dance company, ImmaBEAST; and the countless dancers she inspires at master classes and conventions. Her YouTube channel has become a launching pad for young talents like "Fraternal Twins" Larsen Thompson and Taylor Hatala, thanks to viral videos featuring Ginestra's creative vision.
But Ginestra's a skyrocketing success in her own right—an in-demand choreographer, a social media influencer, and a dance entrepreneur, building a legacy one eight-count at a time. It's time for her turn in the spotlight. And she's more than ready. "I want to be a legend in whatever I do," she says. We'd argue that she already is.
Keep reading...
Show less
For more on choosing whether to compete or not, click here.
I started dance classes at a young age. By the time I was 3, I was training at The Dance Club, and I grew up there. I started with the basics—ballet and jazz—and eventually added tap, tumbling, contemporary, and hip hop.
Early on, I did compete. I remember my first time: I did a trio at a small local competition, and it got first place. The trophy was as tall as I was, and I loved it. I attended conventions as a mini, and had the opportunity to take classes from Travis Wall, Sonya Tayeh, Andy Pellick, and Joey Dowling-Fakhrieh. There was so much variety—I was in awe.
Keep reading...
Show less
For more on choosing whether to compete or not, click here.
My mom was a dancer growing up, and she went on to become a dance teacher, so I've really grown up in the studio. I started classes when I was 2, and by the time I was 9, I was training at The Dance Club and knew I wanted to dedicate all my time to dance.
Keep reading...
Show less
Win It
Oct. 13, 2017 04:31PM EST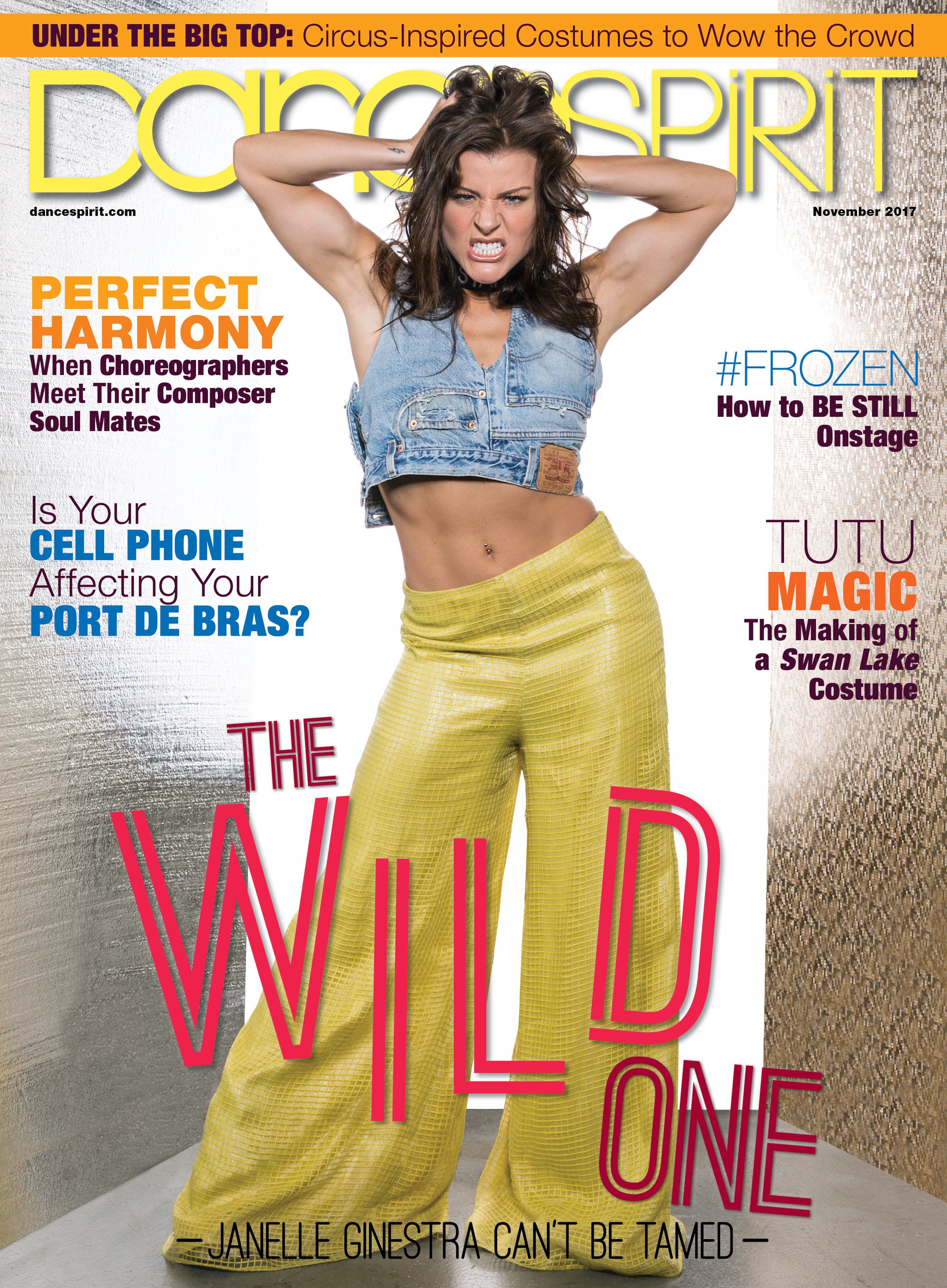 Get Dance Spirit in your inbox