Oct. 08, 2012 12:08PM EST
Football's Dancin' Fiends
As the girlfriend of a football-loving dude, I've spent many an uncomfortable Sunday afternoon watching big guys in serious padding beat up on each other. (To be fair, the dude has also spent many an uncomfortable Friday evening watching tiny girls in serious tutus pirouette around each other, so.) But maybe NFL showdowns aren't as far out of my comfort zone as I thought. These days, the right football game can almost qualify as a dance event.
Yes, the intricate plays these NFL teams are running are a kind of choreography. And many of the players do take ballet classes to improve their grace and agility. But that's not what I'm talking about. I'm talking about the celebratory dances.
In the end zone or after a sack, football players seem to be breakin' it down more than ever these days. Take, for example, the Steelers' Ziggy Hood, who lived up to his made-for-dancing name after sacking Eagles quarterback Michael Vick yesterday: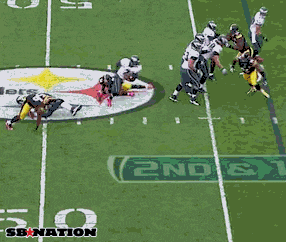 And then, of course, there's the Giants' Victor Cruz, who celebrated each of his three touchdowns against the Browns yesterday with his trademark salsa (a tribute to his grandmother):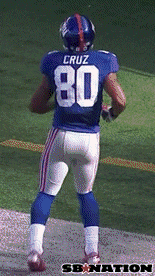 Cruz, by the way, is apparently considering adding some even spicier moves to his salsa routine. "Stay tuned," he said after the game. "I am not quite ready to let the cat out the bag, but there might be a little something." Maybe I can review his new and improved choreography after the Giants' next game?
Anyway: The point is, these guys make football more fun to watch. And on that note, I'll leave you with this compilation of some of the best, and wackiest, gridiron dancers. Enjoy!
Much of Janelle Ginestra's career has been about helping others shine. She's dedicated herself to supporting and cheerleading her partner, WilldaBeast Adams; the emerging talents in their dance company, ImmaBEAST; and the countless dancers she inspires at master classes and conventions. Her YouTube channel has become a launching pad for young talents like "Fraternal Twins" Larsen Thompson and Taylor Hatala, thanks to viral videos featuring Ginestra's creative vision.
But Ginestra's a skyrocketing success in her own right—an in-demand choreographer, a social media influencer, and a dance entrepreneur, building a legacy one eight-count at a time. It's time for her turn in the spotlight. And she's more than ready. "I want to be a legend in whatever I do," she says. We'd argue that she already is.
Keep reading...
Show less
Win It
Oct. 13, 2017 04:31PM EST
Week five of "Dancing with the Stars" proved to be one of the best weeks of the season so far. (And we're not just saying that because Mickey made a cameo debut on the piano during one of the routines—although that certainly didn't hurt!) Everyone brought their A-game, and with such a fun theme the contestants were able to really let their guards down. There was true sincerity in their dancing that we hadn't seen before. But not all Disney stories end with a "happily ever after," and one couple still had to hang up their dancing shoes.
If there's one week you should watch all the routines of it's undoubtedly this one... But, ICYMI, scroll below for our highlights of the night.
Keep reading...
Show less
Via Facebook
Almost a month out, Puerto Rico continues to suffer the devastating aftereffects of Hurricane Maria. Many of the island's residents still lack power, clean water, and safe housing. Ballet classes? For Puerto Rican dance students, they must feel like an impossible luxury.
But a dance studio in Florida is working to allow a group of young Puerto Ricans to continue their training. And it needs your help.
Keep reading...
Show less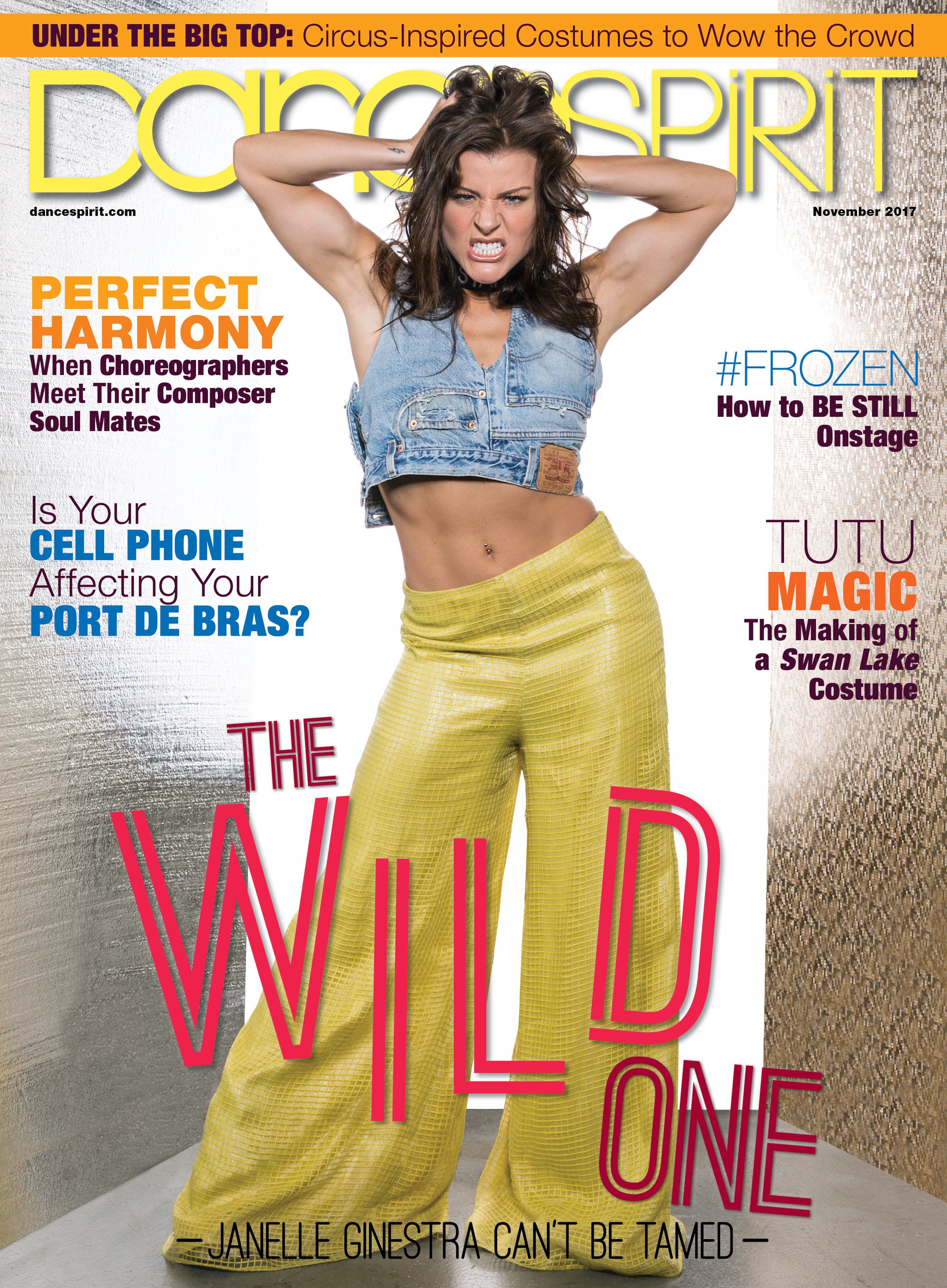 Get Dance Spirit in your inbox