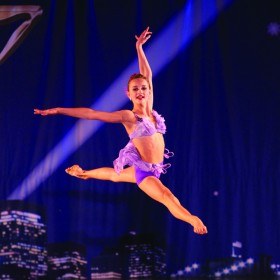 Madi Thielman isn't fazed by the fact that her best friend is up next. (by Propix)
You've rehearsed your competition solo for months. But on the day of the event, who takes the title? Your best friend. Then, when you're both up for the lead in your studio's big performance, who gets it? She does. Your feelings toward her probably aren't very friendly anymore. You don't even want to talk to her, much less watch her perform and cheer her on. How can you fight these feelings—or avoid them entirely?
In the tight-knit dance world, it's common to have to compete against someone you're close to—at a dance competition, for a scholarship or for a coveted role in an upcoming show. Try these tricks to keep your friendship on track.
1. Put Your Friendship First
Lindsay Arnold and Witney Carson, both of "So You Think You Can Dance" Season 9 and "Dancing with the Stars," have gone head to head for years—first at ballroom, jazz, contemporary and hip-hop competitions growing up, and then, in 2012, on live TV. Throughout their years as dance rivals, they've remained close friends. What's their secret? "Friendship should come before competition, no matter what," Lindsay says. "Never sacrifice a good friend for the sake of winning."
Nadine Kaslow, a psychologist who works with dancers, agrees. "Talk with each other about the priority you're placing on your friendship," she says. "A good relationship can withstand challenges if you're committed to each other, and if you're honest and open in sharing your feelings."
2. Focus on Doing Your Best
"If you're feeling anxiety about competing against a friend, remember that first and foremost, you're competing against yourself," Kaslow says. It's more productive to focus on your own performance than to stress about your competitor's.
"I always tell my students not to worry about the competition, but to aim for their personal best," says Deborah Agrusa, director of Deborah's Stage Door Center for the Performing Arts in Rochester Hills, MI. If you're confident that you've given your best effort, you may find it easier to be happy if your friend gets the prize.
3. Push Each Other to Improve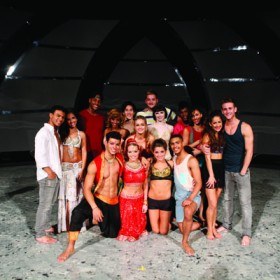 "SYTYCD" Season 9's Top 16, including Lindsay (center) and Witney (bottom row, second from left) (by Adam Rose/Fox)
For Lindsay and Witney, training together meant seeing each other's growth firsthand. "Having someone close to me who works as hard as Witney kept me motivated and pushed me throughout my dance career," Lindsay says.
Best friends Paige Moss and Madi Thielman, both 14, dance at The Dance Zone in Henderson, NV, and try to learn from each other's strengths. For example, "Paige has beautiful emotions when she performs," Madi says. "She always gets compliments about her facial expressions. I try to copy that." Paige, meanwhile, says Madi's achievements at competitions, including several scholarship wins, have pushed Paige to want to be better.
"Being surrounded by excellent people will help you to become a better dancer, performer and person," Agrusa says. "Aspire to be like your friend. You'll be better off because of each other."
4. Respect Each Other's Feelings
Losing hurts, even if you lose to someone you care about. While it's important to congratulate your BFF if she's excited about winning a role or title you wanted, your friendship should also mean being able to share your own pain and disappointment. If you end up on the losing side, "be patient with yourself," Kaslow says. "Seek support, either from your best friend or from other friends or family. If you let that pain fester, it will be harder to move past it."
If you won a competition or scholarship over your friend, try to understand how she's feeling. "She may need you to comfort her," Kaslow explains. "Or, she may ask you for some space. Respect that. Say, 'OK, let's talk again in a few days.' " Think about what you'd want from your friend if the roles were reversed.
5. Step Outside the Studio
Onstage and off, the dance world is naturally competitive. Get away from that atmosphere by spending time with your friend outside of dance. "It's always good to do social things beyond the dance setting," Kaslow says. Go shopping. See a movie. Talk about things you have in common that aren't dance-related.
"Witney and I hung out all the time," Lindsay remembers. "We were close because of dance, but the outside things were what really strengthened our relationship."
Even the most talented dancer won't win all the time or dance every principal role. Disappointments, when they come, will be easier to handle with a friend by your side. "In life, you're going to face losses, but you have to stay positive," Madi says. "Paige and I are grateful to have each other."
Since the NYC premiere of Alexei Ratmansky's Whipped Cream at American Ballet Theatre's spring gala Monday night, the DS editors haven't stopped talking about its creepy-cute sets and costumes, created by artist Mark Ryden. Well, the obsession is about to get even crazier, because we just heard that Ryden's artwork for the ballet is now on display in not one, but TWO locations in NYC.
Keep reading...
Show less
May. 26, 2017 11:32AM EST
Self magazine
Keep reading...
Show less
May. 25, 2017 02:39PM EST
Joe Toreno
Keep reading...
Show less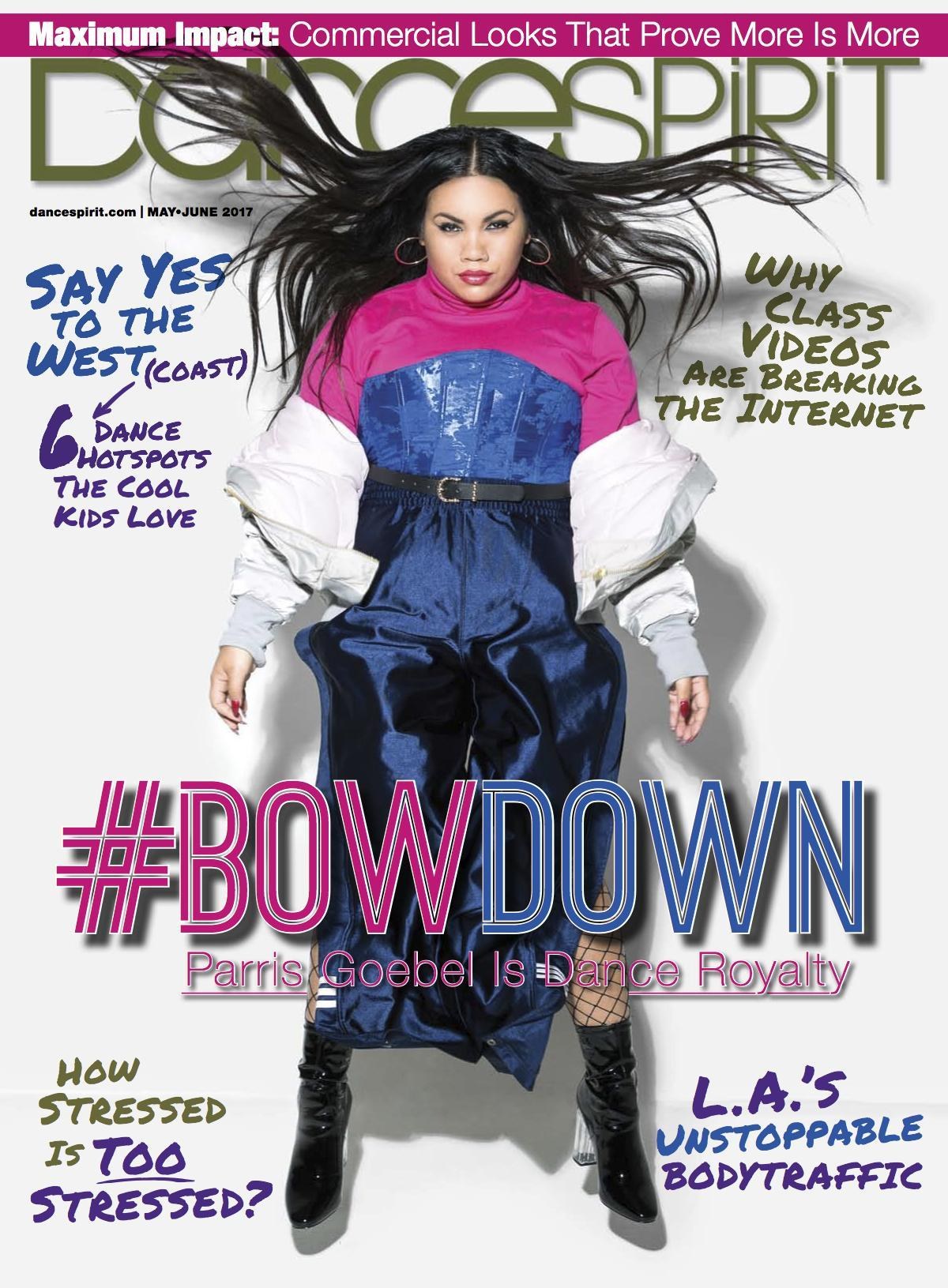 Get Dance Spirit in your inbox