Oct. 06, 2017 11:10AM EST
From Cleaning Bathrooms to Choreographing For Hollywood Royalty
Jose Ramos' resumé reads like a VMA attendance list: Jennifer Lopez, Chris Brown, Ciara, Diddy, Rihanna, Nicki Minaj and Beyoncé have all enlisted his incredible skills as a choreographer and dancer. With clientele like that, it's no wonder that Ramos goes by the nickname "Hollywood." But while his life sounds like a fairytale now, Ramos had to work hard to end up in the "happily ever after" stage of his story.
Growing up, Ramos knew he wanted to dance professionally, but wasn't sure how to make his dance dreams a reality. Doors opened for him when he received a scholarship to study at Broadway Dance Center in NYC. When the scholarship ended, Ramos knew he needed to continue his training but couldn't afford classes. So he signed up for BDC's work/study program, which allowed dancers to manage and clean the facilities in return for $5 classes.
From there, he continued auditioning for big and small roles. Success came with persistence, and small gigs with up-and-coming artists slowly lead to bigger gigs with bigger artists. Now he's living out his dreams, choreographing and dancing for events around the globe, and hoping his story inspires young dancer to be persistent in pursuing their goals.
How did you stay motivated during those times when dancing professionally seemed impossible?
You have to know what your goals are, and keep them in sight at all times. When things felt really hopeless, I would talk to my mom for hours. You need people you can count on and confide in.
Who's your dance role model?
I like Wade Robson. I wanted to be him as a kid and have my own show on MTV. He's so intricate and versatile.
What are your proudest accomplishments as a dancer/choreographer?
I would say choreographing for Jennifer Lopez and Diddy because I grew up looking up to those artists.
What's something you wish you'd known at the beginning of your dance career?
Everyone wants success so fast, but you have to have a solid foundation before you can really achieve greatness. There aren't shortcuts.
I used to clean bathrooms at BDC because I couldn't afford the $18 for class. Now I sell out classes in those same rooms. Success came in the end. It just took time and a lot of work!
Who has been the biggest supporter of your dance career?
My mom. She has always encouraged me to follow my dreams. A couple of years ago my mom was ill, and was in and out of the hospital. One time, she signed herself out of the hospital sooner than she should have so that she could go home and watch me perform live on TV. It meant so much that she was able to see me live my dream. She has become my motivation, because I want her legacy to live on through my dancing.
What qualities do you need to make it in the dance industry?
Ambition and determination. First you have goals on a piece of paper; then they're in your mind; then you make them happen. You have to trust your talent, but also know that despite your ambition, you're going to have trials. That's where the determination comes in.
What advice would you give to young dancers?
Don't get caught up with what you see on Instagram or social media. We all start to think those posts are reality, when in truth it takes hours of practice to perfect those routines.
Celebrate your individuality, too! Yes, be inspired by other people, but don't get so obsessed with their gigs or performances or choreography. Ask yourself: What legacy are you leaving?
What's your life motto?
Follow your dreams and keep being positive. The sky is not the limit—we are!
(From left) Mean Girls dancers Riza Takahashi, Ben Cook, Kamille Upshaw, Jonalyn Saxer, DeMarius R. Copes, and Stephanie Lynn Bissonnette (photos by Erin Baiano)
Get in, losers. We're going to Broadway.
OK, not losers, actually—more like the bajillion die-hard fans of Tina Fey's 2004 cult hit Mean Girls, who've been wearing pink every Wednesday since a musical adaptation of the film was first teased back in 2013.
Now their world is like a cake filled with rainbows and smiles, because Mean Girls the musical, which had a trial run in Washington, DC, last fall, is set to open at Broadway's August Wilson Theatre April 8. And in a very grool twist, it turns out the show—with direction and choreography by Casey Nicholaw and a book by Fey herself—is delightfully dancey.
Keep reading...
Show less
(From left) Val Chmerkovskiy, Peta Murgatroyd, and Maksim Chmerkovskiy (Jerry Metellus, courtesy Nicola Phillips)
Keep reading...
Show less
Quiz
Dec. 11, 2017 04:24PM EST
Jim Lafferty
This story originally appeared on dancemagazine.com.
"So why did you quit?"
It's a question I've been asked hundreds of times since I stopped dancing over a decade ago. My answer has changed over the years as my own understanding of what lead me to walk away from greatest love of my life has become clearer.
"I had some injures," I would mutter nervously for the first few years. This seemed like the answer people understood most. Then it became, "I was just not very happy." Finally, as I passed into my 30s, I began telling the uncomfortable truth: "I quit dancing because of untreated depression."
Keep reading...
Show less
Screenshot form YouTube
What do you get when a hoard of dancers collaborate to the catchy tune of "Love Somebody," by the band Frenship? The most epic dance party ever, of course! Said dance party was produced by the talented Michael Riccio, who's performed in feature films, including "Confessions of a Teenage Drama Queen" and "Shrek Forever After."
Keep reading...
Show less
University of Minnesota Dance Team (courtesy University of Minnesota)
They say there's no "I" in "team"—and nowhere is that truer than the world of college dance teams, where precision reigns, uniformity is key, and a single misstep from any given "I" can cost a group a championship trophy. So it's unsurprising that securing a spot on one of the best dance teams in the country is no easy feat.
Members of these highly athletic teams rehearse for hours every week—on top of academic classes and commitments—and perform at football and basketball games, annual concerts, and nationally televised competitions (hi, ESPN). And "no I" rule notwithstanding, each of these top teams is made up of highly trained, highly technical, highly hard-core individuals, who come together to create a ready-for-victory pack.
These six teams aren't one-off success stories—they're consistently strong, and earn the top spots at major competitions like UDA and NDA nearly every year. Up for the challenge? Here's what to know before you go to auditions.
Keep reading...
Show less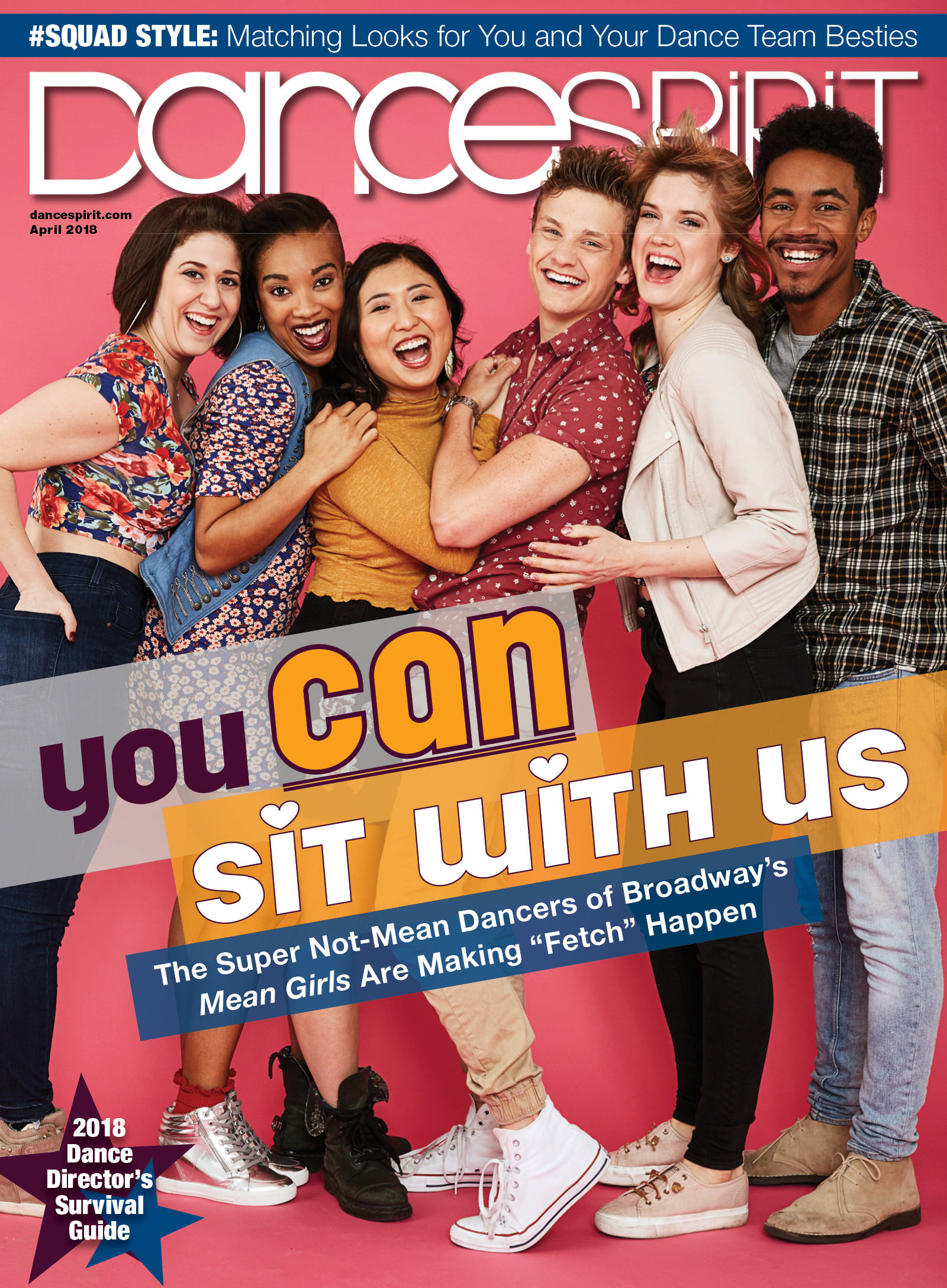 Get Dance Spirit in your inbox