Fashion
Oct. 12, 2016 04:08PM EST
From the Page to the Stage
Courtesy Royal Opera House
When the curtains rose on Pacific Northwest Ballet's premiere of George Balanchine's The Nutcracker in November 2015, the audience entered a delightfully whimsical world. Flowers in a sea of vibrant orange tulle, snowflakes layered in sequined sparkle, marzipan shepherdesses adorned in doily-inspired tutus—the costumes, designed by illustrator Ian Falconer, pushed the Christmas-time classic in a whole new direction.
But how does a designer's sketch become a three-dimensional reality? That's where a costume shop comes in. Each costume you see onstage requires a team effort—the work of everyone from costume coordinators to cutters to dyers to wigmakers. "Collaborating with Falconer was a joy," says PNB costume shop manager Larae Hascall. "He pushed us to do crazy things we've never done before, while remaining open to our creative input." Just what does that creative input entail? Read on to uncover the imaginative mysteries of a company's costume shop.
---
It Takes a Village
Costume shops come in different shapes and sizes, but most follow a similar procedure leading up to a new ballet. At The Royal Ballet, designs can come in up to a year in advance, at which point they are approved by the choreographer and/or director, and revealed to the costume manager. Once the two agree on a budget, they appoint a production supervisor on the costume team, who meets individually with the designer to get a clear idea of the design. "Particularly with more-abstract pieces, the supervisor needs to have a thorough understanding of what the designer wants," says Lorna Robinson, former costume supervisor, and now Head of Workrooms, at the Royal Opera House. About six months out, depending on the size of the ballet, they meet again to discuss details—fabric samples, technique ideas (such as printing), etc.—and to talk through the whole creation process.
(Courtesy ROH)
That's when the makers enter the equation. Also known as "cutters" or "costumers," makers are responsible for constructing the actual garment. "Some designers will want to bring in freelance makers, particularly technique or fabric specialists," Robinson says. She adds that designs for the principal roles tend to stay in-house, so the designer and choreographer can work closely with the makers.
Then comes construction and fitting of the prototype, made with a cheaper version of the fabric that hangs in a similar way. Once the prototypes are approved, makers can cut into the real fabric and begin constructing the final product.
Made to Move
Constructing for the runway is one thing, but these designs have to arabesque, jump and partner. "Traditional ballet costume designs have a tried-and-tested method of construction that works for dancers and costume team alike," says Musette Molyneaux, head of the costume workshop and wardrobe at The Australian Ballet. With more experimental designs, the team will sample different options and test them in rehearsal. "This allows the choreographer and designer to see how the final costume will respond to the choreography," she says.
Robinson finds it helpful to fit prototypes on experienced dancers who understand the fitting process. "We want someone who will provide constructive feedback," she says.
"That way, we can refine when we get to the theater, rather than starting from scratch."
The Australian Ballet's Robyn Hendricks being fitted by Musette Molyneaux for The Sleeping Beauty (photo by Kate Longley, courtesy the Australian Ballet)
It also helps to anticipate potential problems, depending upon the period of the ballet. For example, the voluminous skirts of historic ballets can pose a weight challenge. The ROH costume shop keeps the ladies' costumes light by adding depth without weight—layering organza, using darker dyes and topping the skirts with dévoré velvet for example.
Other common costume challenges? A bodice with boning that goes too low may restrict an arabesque. A tutu with too much tulle in the front may get in the way of leg extensions. And a high-cut leotard may ride up during partnering. "Leotards are often the worst," Robinson says. "The fit has to be absolutely perfect, like a second skin."
The Backstage Strategy
A costume that works perfectly onstage is worth nothing to a dancer if she can't get it on or off in time to make her entrance. At The Australian Ballet, the costume coordinator, choreographer and designer discuss anticipated quick-changes from the very beginning of their collaboration, so the cutters and costumiers can construct accordingly. "The key is creating the simplest access points, keeping the elements of the costume secure, even if they don't appear to be from stage," Molyneaux says.
But simple doesn't mean easy. The ROH costume shop tries to avoid Velcro and zippers in their costumes. "Skillful changers can get through hooks and bars if they're large enough," Robinson says. If the costumes are ready in time, or if the shop can offer a prototype, dancers practice quick-changes in rehearsal. But because of tight schedules, they often only get to rehearse in costume once or twice before opening night. "A lot of the quick-change planning happens once we get to the theater," Hascall says. The PNB shop works with the dancers and changers to select an ideal changing spot, based on entrances and exits, and to establish what the changer needs to bring.
In the end, a successful costume gets onstage through a strong collaboration offstage—between the designer, the choreographer, the costume shop and the dancer. "As a costume comes to life, many decisions have to be made, both practically and aesthetically," Molyneaux says. "A designer's two-dimensional drawing is brought to life as a culmination of all this work."
(From left) Mean Girls dancers Riza Takahashi, Ben Cook, Kamille Upshaw, Jonalyn Saxer, DeMarius R. Copes, and Stephanie Lynn Bissonnette (photos by Erin Baiano)
Get in, losers. We're going to Broadway.
OK, not losers, actually—more like the bajillion die-hard fans of Tina Fey's 2004 cult hit Mean Girls, who've been wearing pink every Wednesday since a musical adaptation of the film was first teased back in 2013.
Now their world is like a cake filled with rainbows and smiles, because Mean Girls the musical, which had a trial run in Washington, DC, last fall, is set to open at Broadway's August Wilson Theatre April 8. And in a very grool twist, it turns out the show—with direction and choreography by Casey Nicholaw and a book by Fey herself—is delightfully dancey.
Keep reading...
Show less
(From left) Val Chmerkovskiy, Peta Murgatroyd, and Maksim Chmerkovskiy (Jerry Metellus, courtesy Nicola Phillips)
Keep reading...
Show less
Quiz
Dec. 11, 2017 04:24PM EST
Alicia Vikander in Tomb Raider (Warner Brothers)
Keep reading...
Show less
Screenshot form YouTube
What do you get when a hoard of dancers collaborate to the catchy tune of "Love Somebody," by the band Frenship? The most epic dance party ever, of course! Said dance party was produced by the talented Michael Riccio, who's performed in feature films, including "Confessions of a Teenage Drama Queen" and "Shrek Forever After."
Keep reading...
Show less
University of Minnesota Dance Team (courtesy University of Minnesota)
They say there's no "I" in "team"—and nowhere is that truer than the world of college dance teams, where precision reigns, uniformity is key, and a single misstep from any given "I" can cost a group a championship trophy. So it's unsurprising that securing a spot on one of the best dance teams in the country is no easy feat.
Members of these highly athletic teams rehearse for hours every week—on top of academic classes and commitments—and perform at football and basketball games, annual concerts, and nationally televised competitions (hi, ESPN). And "no I" rule notwithstanding, each of these top teams is made up of highly trained, highly technical, highly hard-core individuals, who come together to create a ready-for-victory pack.
These six teams aren't one-off success stories—they're consistently strong, and earn the top spots at major competitions like UDA and NDA nearly every year. Up for the challenge? Here's what to know before you go to auditions.
Keep reading...
Show less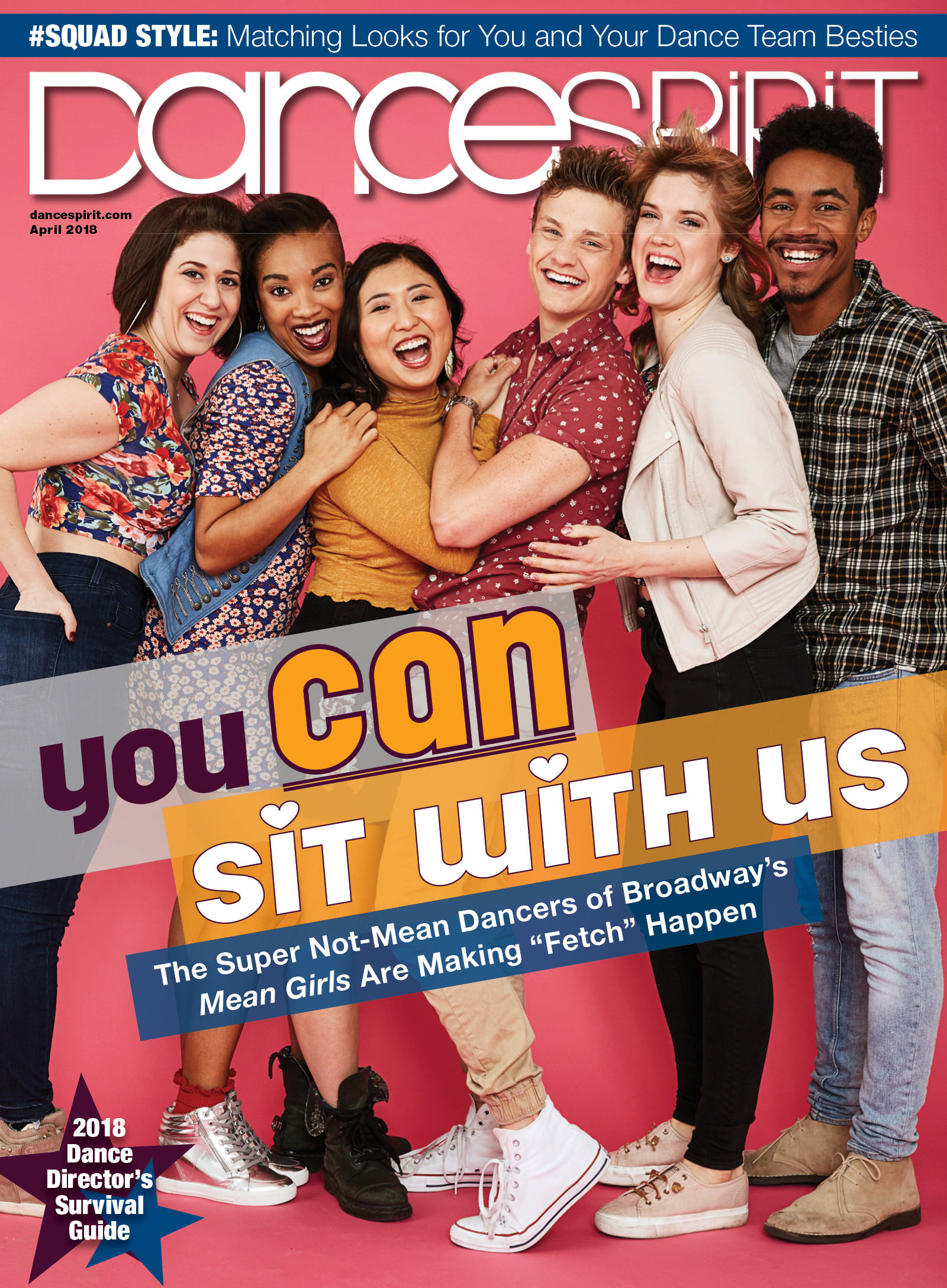 Get Dance Spirit in your inbox