From the Rehearsal Hall to the Runway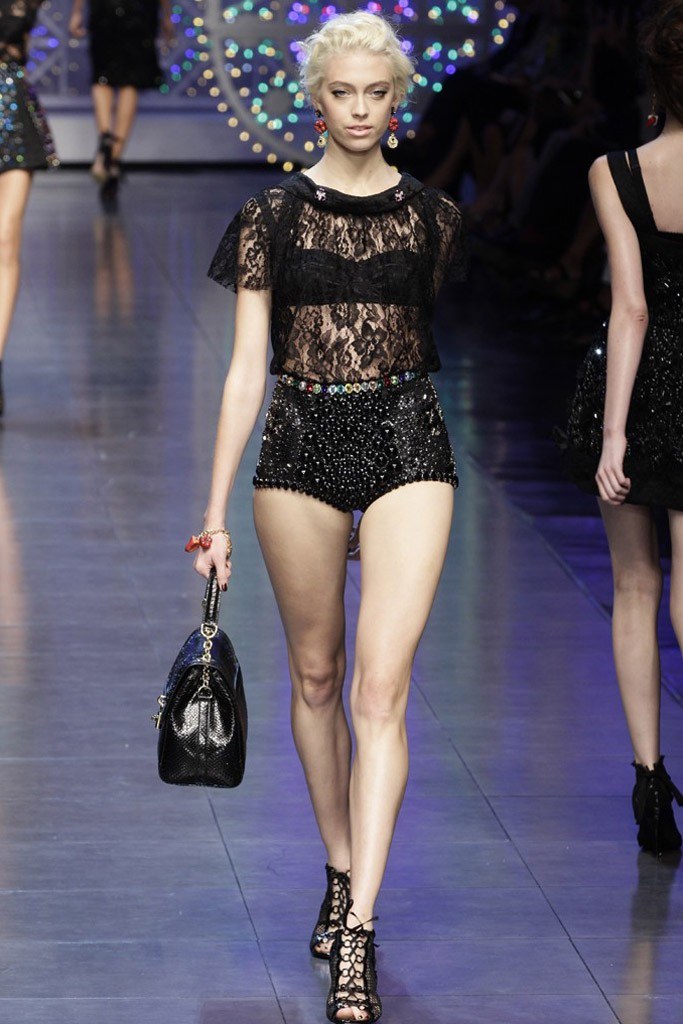 Anna Zanovello is one of New York Fashion Week's favorite new models—and a former ballet dancer from Milan. Not surprised? Neither were we. Ballerinas are elegant, strong, graceful—and perfect for the catwalk!
Anna, a stunningly gorgeous, long-legged beauty, trained in classical ballet growing up, eventually earning a spot at Italian ballet company La Scala Theatre Ballet. While still in the company, the then 18-year-old  went to a modeling competition in Verona to support a friend—not compete. It was there that she caught the eye of an agency scout. He pled with her to model, but she'd already made up her mind: She was going to be a ballerina. But shortly after, a broken ankle forced her to take a year off from ballet and re-think her options. Why not try modeling?
Anna recently opened Altuzarra's spring 2012 show at NYFW (wow!) and won spots on the Theyskens' Theory, Dolce & Gabbana and Giorgio Armani runways. But our favorite part of the story? She skipped Paris Fashion Week in order to spend a month studying at the Bolshoi Ballet in Moscow. Now that's our kind of girl! In an interview with New York Magazine, she said, "In December, I entered a competition where one of the judges was the director of the Bolshoi Ballet School in Moscow. I won first prize and part of the award was spending a month studying at the Bolshoi. I kind of had culture shock when I first arrived there. But the school itself was an amazing experience."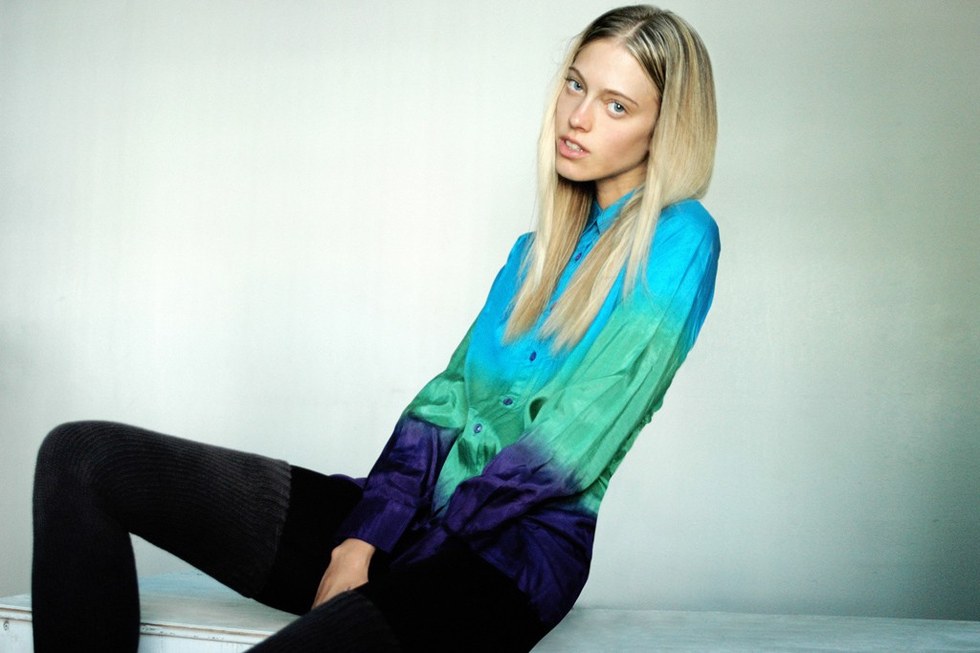 She went on to address the hot topic of the pressure to be thin in modeling and ballet worlds. When asked which world was worse, she said, "Well, I met a lot more bulimic girls [doing ballet]. I think it's worse in ballet because they check your weight and if you're above a certain weight, you leave the school. It's horrible."
It's tough to be in a world—whether it's ballet or modeling—where the way look determines where your career will take you. But one thing's for sure: Congratulations are due to a dancer who's been able to overcome the challenges and truly succeed. We can't wait to see her on the runway or the stage—whichever is up next.
Leah Morrison in Trisha Brown's If You Couldn't See Me, in which the soloist never faces the audience (photo by Julia Cervantes, courtesy Trisha Brown Dance Company)
Postmodern pioneer Trisha Brown redefined how dance is seen and felt. A founding member of Judson Dance Theater, Brown frequently collaborated with other experimental artists like Yvonne Rainer, Merce Cunningham, Twyla Tharp, and Steve Paxton.
She embraced pedestrian movement, pairing everyday gesture with rhythm and fluidity. "It's liquid," says Wendy Perron, who danced with Brown in the '60s and '70s. "Like a river with many tributaries, water coming out of a faucet, or being on a raft and seeing the water move away in different directions." Brown also pushed beyond stages with choreography in fields, museums—even on the sides of buildings.
Keep reading...
Show less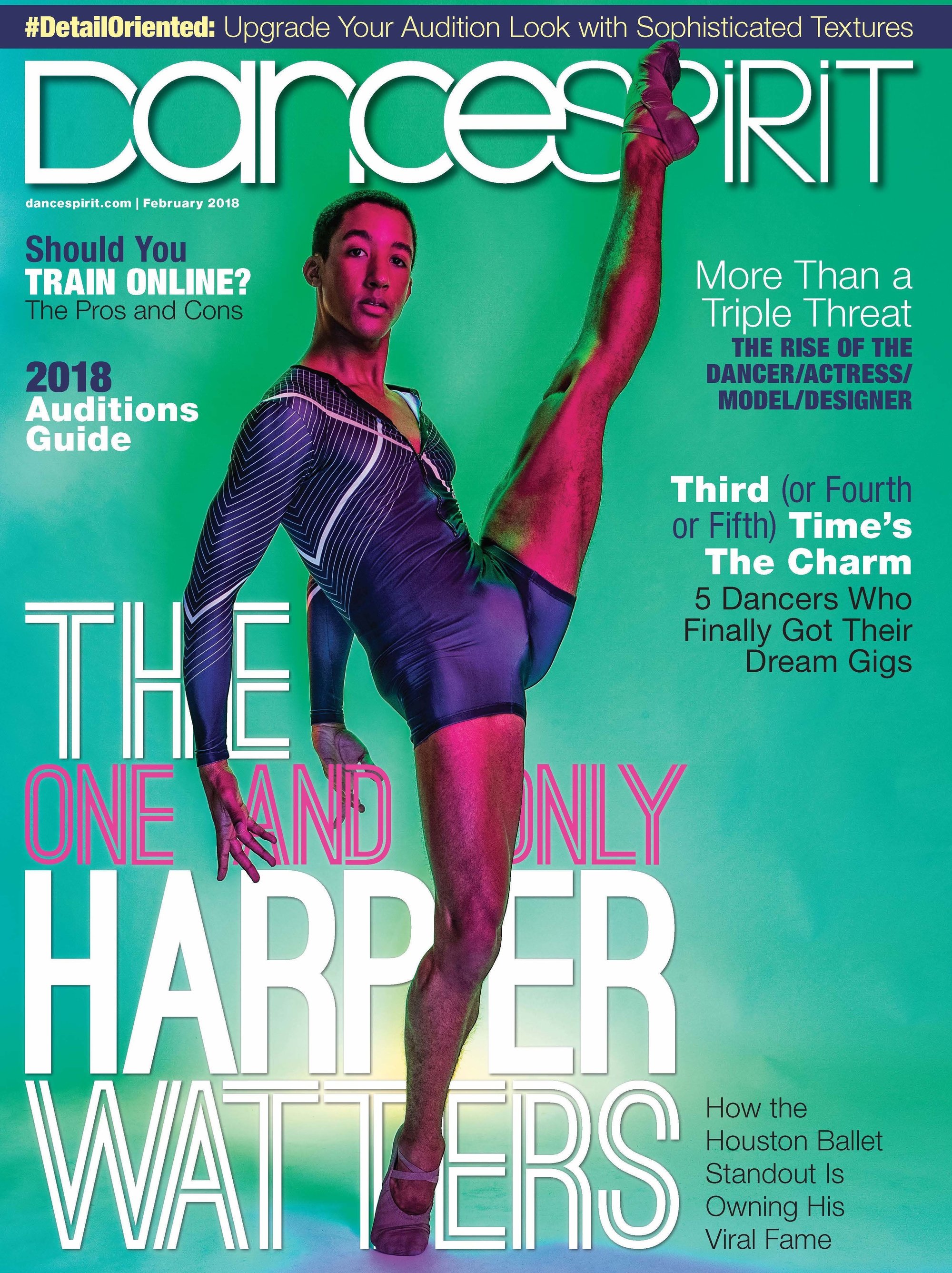 Get Dance Spirit in your inbox