Surely you've heard of Physique 57 by now. The barre-based classes—held at six studios, including locations in NYC, the Hamptons and Beverly Hills—are frequented by celebrities such as Kelly Ripa, Zooey Deschanel and Emmy Rossum. And the stars are heading to Physique for a reason: The 57-minute classes hit every muscle in your body, and they do so without the use of any crazy-heavy weights, which is a plus for young dancers. "It can be dangerous to lift heavy weights during adolescence," says dancer, personal trainer and NYC-based Physique 57 instructor Jessica Rochwarger. "The pressure can fuse your growth plates, which can ultimately stunt your growth."
These four exercises—all Physique 57 staples—focus on the muscle groups you may be neglecting during your dance classes. "They work your opposing muscles and complement the body parts you're already working," Jessica says. "They'll help your body become more balanced, which will make you a stronger, better dancer."
What You'll Need: A yoga mat, a playground ball and a chair.
The Pretzel
What you're working: your seat, hips and waistline.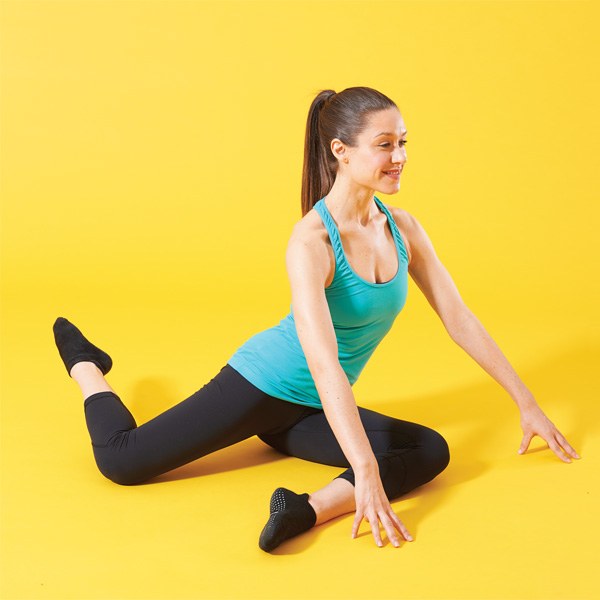 Begin seated with your left leg at a 90-degree angle in front of you and your right leg at a 90-degree angle behind you, keeping your right thigh as far behind you as possible. Your hands can be on the floor in front of you for stability—or, to make the exercise harder, bring them into prayer position in front of your chest.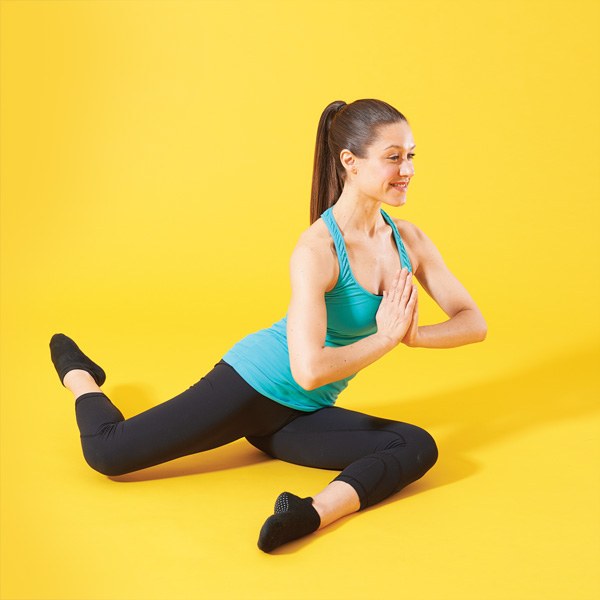 Keeping your abs engaged, raise your right leg slightly off the floor and pulse it up and down 20 to 30 times.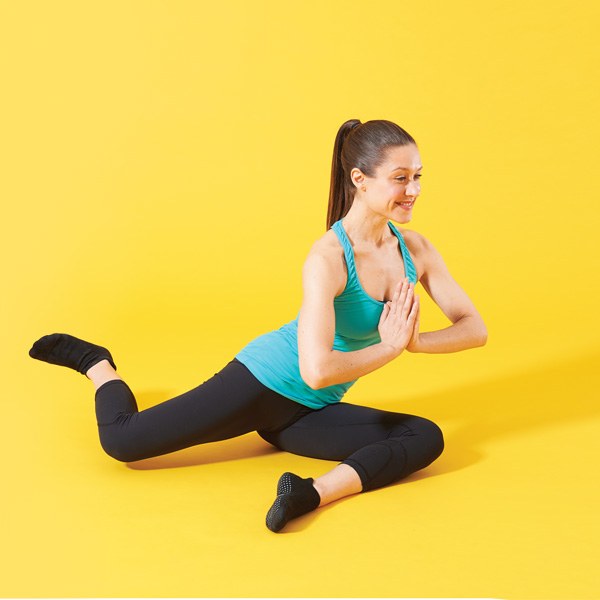 With a flexed foot, press your right leg backward, slightly extending your leg, 20 to 30 times, continuing to sit as upright as possible.
Jessica says: "The key is to keep pressing your front hip down."
The Curtsy
What you're working: your thighs, core, back and balance.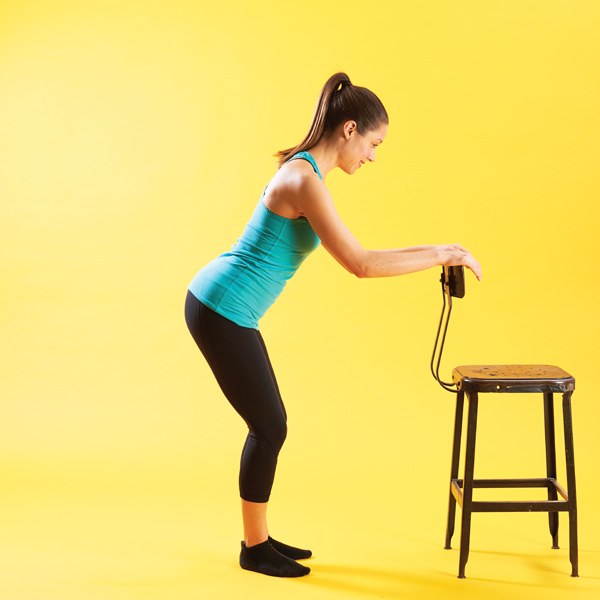 Start in plié with your feet in a comfortable first position and your hands resting lightly on a chair in front of you. Lean your body forward at a 45-degree angle.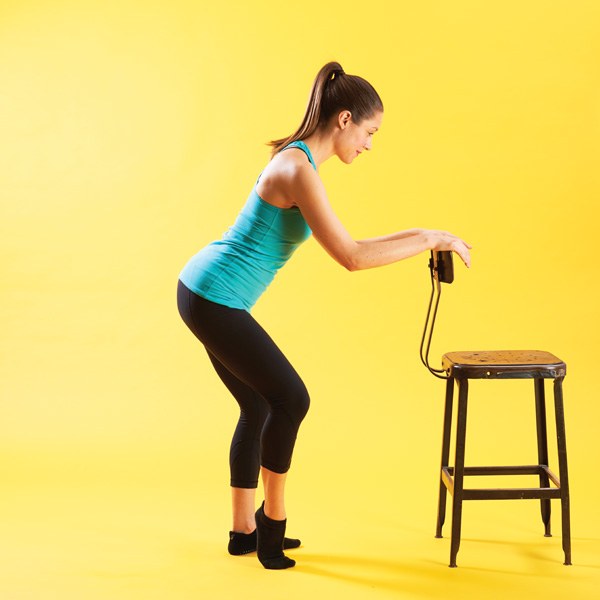 Lift your right heel, then slide your right leg back about two feet along the floor, crossing behind your body so your right foot is in line with your left shoulder.
Jessica says: "You're working your turnout muscles. And the lower you go, the more you're working your thighs."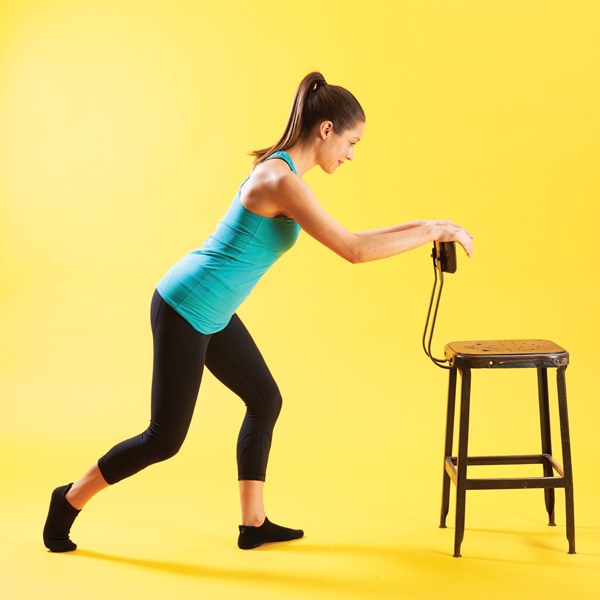 Keep your back heel high and your front foot flat as you plié further toward the floor. Keep your hips and shoulders squared and your front knee in line with your ankle.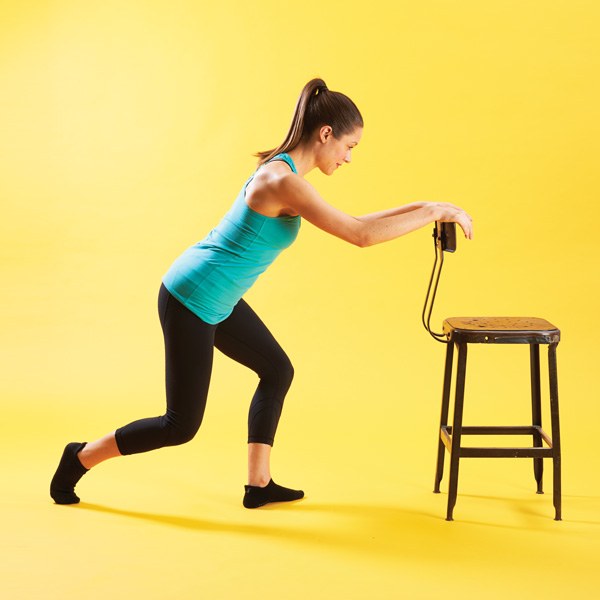 Do 30 to 60 pulses up and down and then repeat on the other side.
The Superwoman
What you're working: your abs.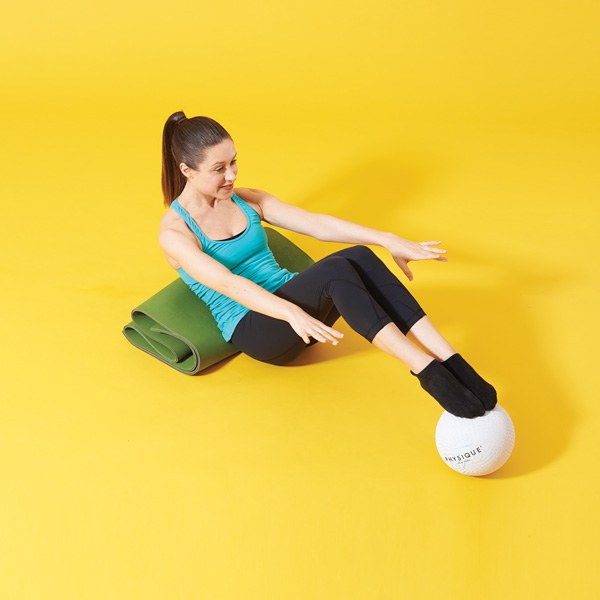 In a seated position, place a cushion (like a rolled-up yoga mat) behind your lower back and lower your torso onto it, keeping your head, neck and shoulders lifted. Point your feet and place them on a ball in front of you with your knees bent and your arms lifted by your sides.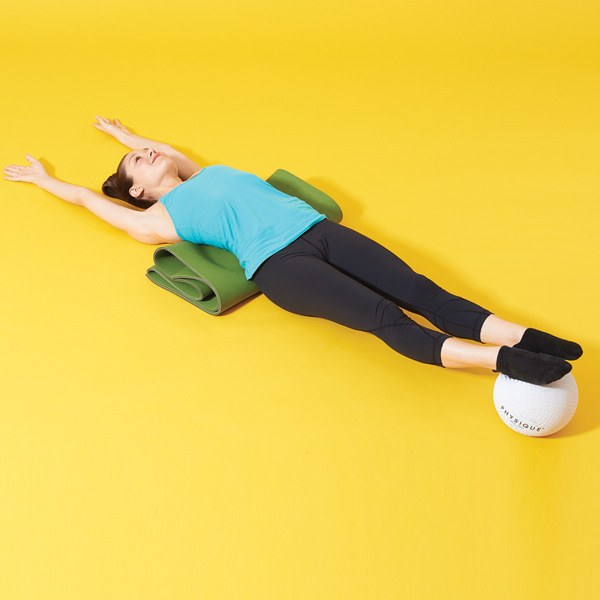 Inhale as you extend your arms and legs and lean backward, pushing
the ball away from your body.
Keeping your navel pulled down, exhale as you return to the starting position. Repeat 30 to 60 times.
Jessica says: "When you return to starting position, don't sit all the way up. If you come all the way up, you're using momentum, not muscle. Keep your abs hugged in tight."
The Deli Slicer
What you're working: your seat, hamstrings, and obliques.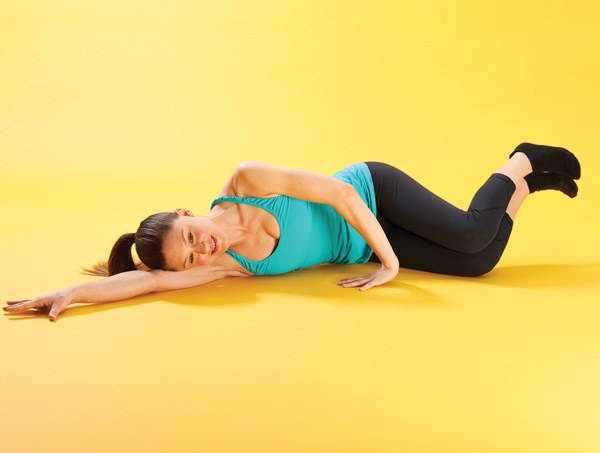 Lie down on your right side with your right arm extended under your head and your left palm on the floor in front of your chest for support. Bend your knees in toward your chest at a 90-degree angle to your upper body. Lift your feet off the floor, keeping your knees on the ground, your feet together and your shoulders and hips in line with each other. Press your left palm into the floor to engage your oblique muscles.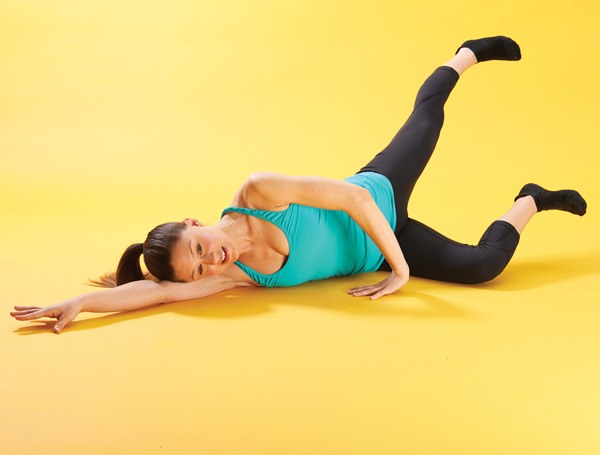 Straighten your left leg, pressing it up and out behind you on a diagonal as far back as possible while keeping your hips stacked and abdominals engaged. Then bring your leg back in. Think of your top knee sliding along the inside of your bottom leg like a deli slicer as you bend and straighten the top leg. Repeat 15 times slowly and 20 times quickly, then switch sides.
Jessica Rochwarger is an instructor at Physique 57 in NYC. She holds a degree in dance from Barnard College and is a NASM-certified personal trainer and AFAA-certified group trainer.
Photography by Nathan Sayers
Jul. 22, 2017 04:55PM EST
via YouTube
It's no secret that ballet in pop culture has sparked its fair share of controversy. Which is why this video from Refinery29, featuring ABT's Isabella Boylston, is not only a super-fun watch, but a breath of fresh air.
Keep reading...
Show less
Jul. 21, 2017 12:26PM EST
via @phil_wright_ on Instagram
Well, this brings class videos to a whole new level! Choreographer Phil Wright and dancer Ashley Liai have been together eight-plus years, but she was still in total shock when he proposed to her mid-dance at Millennium Dance Complex earlier this week. Why? Well, the whole thing was unbelievably perfect.
Keep reading...
Show less
Jul. 21, 2017 11:03AM EST
(Courtesy ABC)
In the dance industry, dancers don't always have a say in what they wear on their bodies. This can get tricky if you're asked to wear something that compromises your own personal values. So what should you do if you find yourself in this sticky situation? We sat down for a Q&A with "Dancing with the Stars" alumn Ashly Costa to answer that very question. Here's what she had to say about the options dancers have surrounding questionable costumes.
Keep reading...
Show less


Get Dance Spirit in your inbox