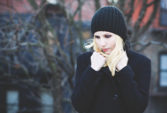 Amid a busy rehearsal schedule, exams and much-too-cold weather, it's easy to find yourself down in the dumps these days. (Hello, Seasonal Affective Disorder, aka depression often caused by the long winter months.) While you may be inclined to hole up in the studio and focus on nailing a new variation, that can actually make you more depressed. Here, former Martha Graham Dance Company member and psychologist Sophie Giovanola, Ph.D., suggests fun and easy ways to boost your happiness. Although they may seem obvious, these simple, relaxing activities are the perfect way to keep your mind and body in balance.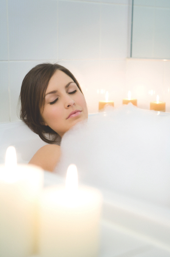 Soak in a warm bath surrounded by aromatherapy candles. (We love soothing lavender-scented ones.)
Treat yourself to a manicure or pedicure. (Bright pink toes? Yes, please!)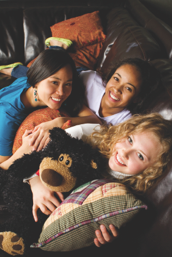 Listen to relaxing music you enjoy. (Adele, Sara Bareilles—you get the idea.)
Laugh with your best girlfriends. (Plan a sleepover. No boys—or their drama—allowed.)
Have a meaningful conversation with your family. (Believe it or not, chatting with Mom and Dad can be the perfect remedy for a bad day.)
Go shopping! (Buy yourself a new shirt—bonus points if it's on sale!)
Dr. Giovanola says: Happiness is linked to self-esteem, which can be an issue for dancers who are constantly looking in the mirror and being compared to others. Take some time to recognize the little things you're good at—besides being a dancer. They can be very rewarding.
Maple Magic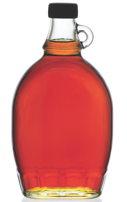 Move over, blueberries: There's a new super food in town. Researchers at the University of Rhode Island are calling maple syrup a super food because of its antioxidant and anti-inflammatory properties. Plus, their study suggests that the syrup may help keep your blood sugar levels in check. The next time you're looking for something sweet to add to your yogurt (fresh or frozen!), pancakes or oatmeal, reach for the maple syrup.
Did You Know?
When you skip a meal, you're causing a chemical imbalance that may be making you grumpy. A recent study at Cambridge University found that when our serotonin a neurotransmitter that greatly influences our mood) levels drop, it's more difficult to control our tempers. Since seratonin plummets when you haven't eaten, be sure to toss a few healthy snacks in your dance bag before a long day of rehearsals.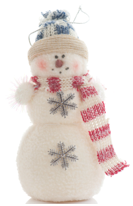 Use your break from rehearsals to enjoy time with family and friends in a healthy way (like snowshoeing and building snowmen!). You'll head back to the studio in January refreshed and ready to rock 2012!
A still from Polina (Courtesy of Oscilloscope Laboratories)
The French dance film that made waves at last year's Venice Film Festival is heading stateside: Polina opens in theaters on July 21. The story follows a young Russian ballerina-in-the-making, played by dancer Anastasia Shevtsova, who's performed with the Mariinsky Ballet.
Keep reading...
Show less
Erin Carpenter as a Knicks City Dancer (David Safran, courtesy of Erin Carpenter)
The groundwork for Erin Carpenter's company, Nude Barre, began when she was a teenager. At 16, she earned a spot in the residency program at The Kennedy Center in partnership with Dance Theatre of Harlem. "We were required to wear nude—as in, our actual skin tone—tights and shoes," she remembers. Carpenter brought her "sun tan" tights and a pair of pink ballet shoes with her, because that was all she could find. But she wasn't allowed in class because her dancewear didn't match her skin. "I was so embarrassed," she says. "I looked unprepared. I just didn't have the right nudes." Her teacher explained that the dancers dyed their tights and pancaked their shoes.
Keep reading...
Show less
Via @whitneybugs on Instagram
There are dancers and then there are DANCERS! Whitney Jensen, soloist at Norwegian National Ballet, is the latter. The former Boston Ballet principal can do it all. From contemporary to the classics this prima has the technical talent most bunheads dream about. Need proof? Look no further.
Keep reading...
Show less
Jul. 19, 2017 12:53PM EST
Via YouTube
Luis Fonsi and Daddy Yankee's dance inducing hit, "Despacito," is so catchy it should probably come with a disclaimer that warns people of an uncontrollable itch to tap your feet or bob your head. Some might even feel inclined to go all out and break it down. Niana Guerrero is a prime example of "Despacito's" uncanny ability to unleash the red dressed emoji dancer within. 💃🏽 💃🏽
Keep reading...
Show less


Get Dance Spirit in your inbox