Contemporary
Sep. 01, 2013 01:00PM EST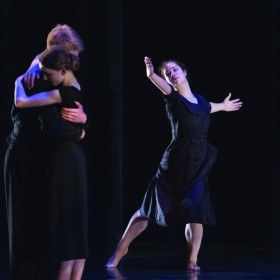 Josie Moseley's "When I Close My Eyes" (by Blaine Covert)
As the curtain rises on Josie Moseley's "When I Close My Eyes," a dancer in black moves with desperation, her gestures and face conveying that she has just experienced horrible loss. Choreographed on students at The Portland Ballet, the contemporary piece depicts the stories of Holocaust survivors.
Teenagers dancing about genocide? It sounds like a stretch, but it's become common to see contemporary dances that address social concerns like discrimination, abuse, disease or addiction. Frequently made for competitions, they offer dancers a chance to stretch artistically and stand out to judges. But mistakes like over-emoting can trivialize a serious issue and make a performance fall flat. Here's how you can approach a "heavy" piece in a way that's resonant, illuminating and gratifying.
PREPARATION: What Am I Dancing About?
Bree Hafen's "Terminal Soul" (second runner-up at the 2012 Capezio A.C.E. Awards) tells the true story of a young girl suffering from a terminal illness and her family's daily struggle with that reality. From the start, Hafen made sure her dancers understood the "why?" of the dance by having them meet the girl they would be dancing about. "It's very important that they're aware of how deep and sensitive the story is," she says. "Although I'd told them why we were doing this piece, taking it a step further to let them meet her and hear from her mom about her struggles helped them understand that this isn't 'just a dance'—this is something that happens to people every day."
Your teacher may not give you a back story, so try to create one for yourself—something you connect to personally. And if the piece is about a specific event, your dancing will be better if you know what you're dancing about. Even a little online research can go a long way. "The more dancers explore and know about what they're performing, the better," says choreographer Stacey Tookey. "Some of my best work was taken to another level simply because dancers researched what the piece was about and felt more connected to it."
REHEARSALS: Digging Deeper
To get comfortable with heavy subject matter during rehearsals, it helps to let go of your technique (it's not going anywhere) and focus on the reason for the movement. "It's important for dancers to take a healthy amount of time to explore, and find the layers, message or question within the piece," says Moseley, who sometimes asks her dancers to contribute gestures or words so they feel empathy for the subject. Hafen helps dancers move beyond merely executing choreography by specifically explaining every gesture:  "Make sure each movement is really defined in your mind, so you're always thinking, 'What am I trying to say right here? Why are we pulling her this way, or touching her this way?' " If you're not sure about the intention behind a specific movement, ask. Chances are there's a reason the choreographer chose it. Then, think of that description every time you dance it.
PERFORMANCE: True Emotion
When judging competitions, Hafen can sense when a piece is trying too hard to tug at her heartstrings to win points. "In my opinion, the most important thing is to depict a serious issue for the right reasons—to share a story to promote awareness or healing, not to win a trophy." Onstage, the best dancers go from finding basic facial expressions, to feeling an emotion, to performing so sincerely that the audience feels that emotion themselves. If you're having trouble feeling something authentic, Tookey advises surrendering to the moment: "Stop thinking about performing it. Forget there's an audience at all. Simply be the character." Nathan Makolandra, whose piece "It Gets Better" addresses discrimination, agrees: "Remain conscious of the message, but remember that the most important thing is the absolute presence of the artist."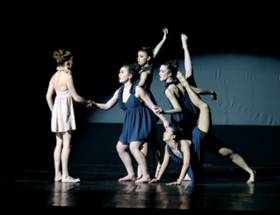 Bree Hafen's "Terminal Soul" (by Propix)
The opportunity to share an important message through dance is powerful, and valuable. Jillyn Bryant, who danced the role of the terminally ill child in "Terminal Soul," says the experience gave her new appreciation for the beauty and fragility of life. Makolandra describes dancing a piece about death as therapeutic, since his own father passed away from cancer. "That's what art does: It allows you to be changed by something because you feel it," Moseley says. "It attaches to you in a physical way."
Win It
Sep. 05, 2017 12:10PM EST
Photos by Erin Baiano
It's time to get your pirouette on! From September 5th to September 30th, we're hosting a contest to find out who's the best turner of them all.

Put together your most impressive turning combo. Post a video online. Share your turns with us and thousands of other dancers around the world. And if our editors think you're the top turner, you'll win a fabulous prize.
Keep reading...
Show less
All of 18-year-old Kaylin Maggard's dreams—from scoring the title of National Senior Outstanding Dancer at New York City Dance Alliance Nationals to winning the 2017 Dance Spirit Cover Model Search—are coming true. And to anyone who knows the gorgeous contemporary dancer, that's no surprise.
From the moment the Dance Spirit staff met Kaylin, it was obvious her humility and talent would take her far. Not only did she go full-out during the photo shoot and class at Broadway Dance Center, but she was always cheering on, laughing with, and supporting her fellow CMS contestants Haley Hartsfield and Michelle Quiner. During the voting period, the social media world was abuzz with praise for her work ethic, positive attitude, and generosity.
Since her CMS trip to NYC, Kaylin's moved from her hometown of Columbia, MO, to the Big Apple for her freshman year at Juilliard, and is busy getting acquainted with the city. As for the future? She's taking it one opportunity at a time, but something tells us we'll be seeing this contemporary queen reach new heights every year.
Keep reading...
Show less
J.Crew's putting a whole new spin on its brand —literally. The popular clothing line's inspired ad campaign has a group of cute male models showing off their best moves in a series of playful dance battles. When we saw one of those models throw down the gauntlet with a rather impressive series of chaîné turns, we knew he had to be a trained dancer, and we were right: He's former New York City Ballet corps member Joshua Thew. Dancer and model Smith Reesie also shows off in a seriously impressive freestyle.
Keep reading...
Show less
Lindsey Stirling and Mark Ballas in the Season 25 premiere of "Dancing with the Stars" (Eric McCandless/ABC)
It's fall! The leaves are changing, everything everywhere is pumpkin-spice flavored—and "Dancing with the Stars" is back on the air. For the 25th time. Season TWENTY-FIVE, y'all: Here we go.
Keep reading...
Show less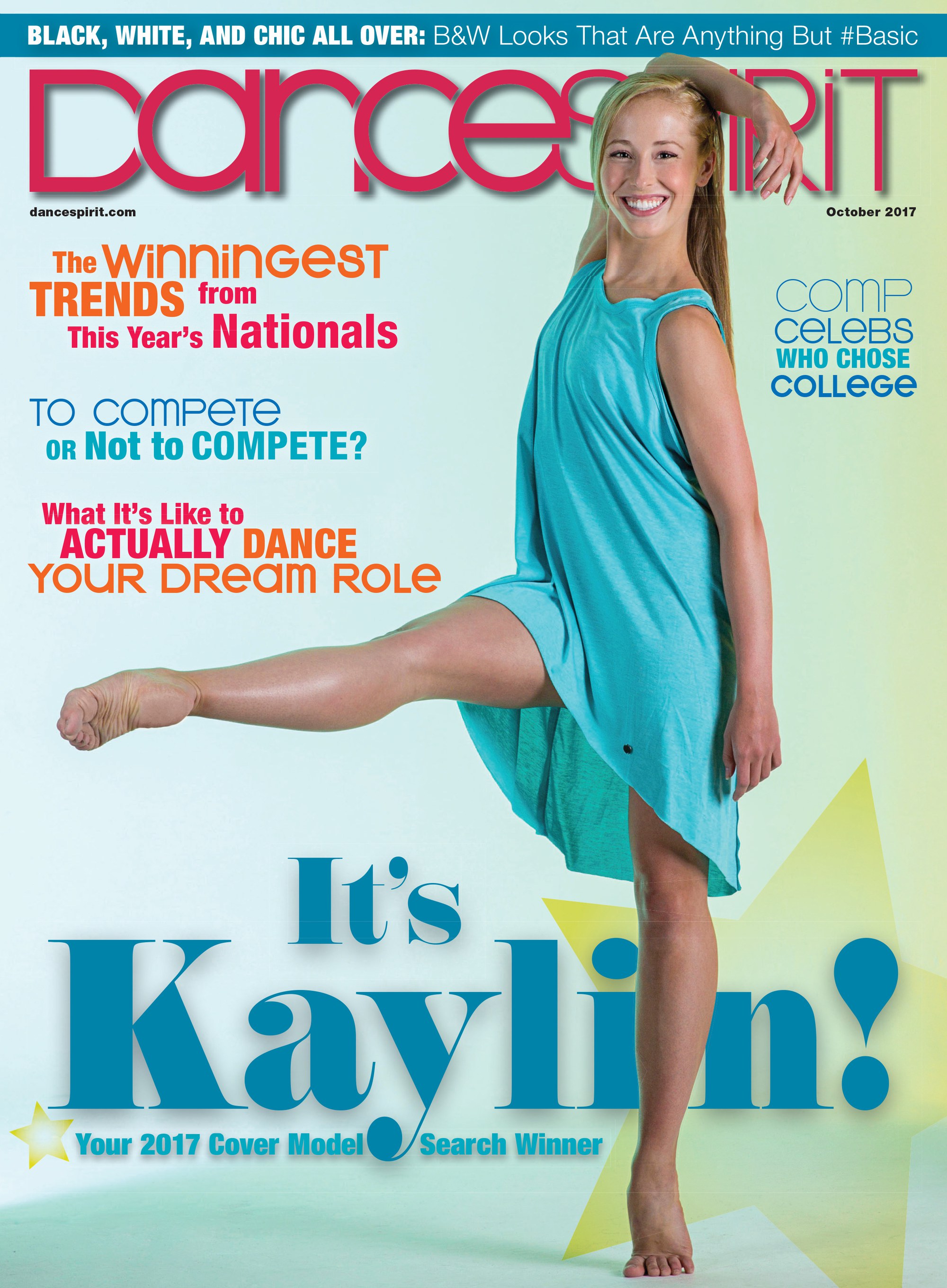 Get Dance Spirit in your inbox