Contemporary
01 September 2013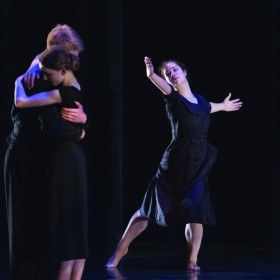 Josie Moseley's "When I Close My Eyes" (by Blaine Covert)
As the curtain rises on Josie Moseley's "When I Close My Eyes," a dancer in black moves with desperation, her gestures and face conveying that she has just experienced horrible loss. Choreographed on students at The Portland Ballet, the contemporary piece depicts the stories of Holocaust survivors.
Teenagers dancing about genocide? It sounds like a stretch, but it's become common to see contemporary dances that address social concerns like discrimination, abuse, disease or addiction. Frequently made for competitions, they offer dancers a chance to stretch artistically and stand out to judges. But mistakes like over-emoting can trivialize a serious issue and make a performance fall flat. Here's how you can approach a "heavy" piece in a way that's resonant, illuminating and gratifying.
PREPARATION: What Am I Dancing About?
Bree Hafen's "Terminal Soul" (second runner-up at the 2012 Capezio A.C.E. Awards) tells the true story of a young girl suffering from a terminal illness and her family's daily struggle with that reality. From the start, Hafen made sure her dancers understood the "why?" of the dance by having them meet the girl they would be dancing about. "It's very important that they're aware of how deep and sensitive the story is," she says. "Although I'd told them why we were doing this piece, taking it a step further to let them meet her and hear from her mom about her struggles helped them understand that this isn't 'just a dance'—this is something that happens to people every day."
Your teacher may not give you a back story, so try to create one for yourself—something you connect to personally. And if the piece is about a specific event, your dancing will be better if you know what you're dancing about. Even a little online research can go a long way. "The more dancers explore and know about what they're performing, the better," says choreographer Stacey Tookey. "Some of my best work was taken to another level simply because dancers researched what the piece was about and felt more connected to it."
REHEARSALS: Digging Deeper
To get comfortable with heavy subject matter during rehearsals, it helps to let go of your technique (it's not going anywhere) and focus on the reason for the movement. "It's important for dancers to take a healthy amount of time to explore, and find the layers, message or question within the piece," says Moseley, who sometimes asks her dancers to contribute gestures or words so they feel empathy for the subject. Hafen helps dancers move beyond merely executing choreography by specifically explaining every gesture:  "Make sure each movement is really defined in your mind, so you're always thinking, 'What am I trying to say right here? Why are we pulling her this way, or touching her this way?' " If you're not sure about the intention behind a specific movement, ask. Chances are there's a reason the choreographer chose it. Then, think of that description every time you dance it.
PERFORMANCE: True Emotion
When judging competitions, Hafen can sense when a piece is trying too hard to tug at her heartstrings to win points. "In my opinion, the most important thing is to depict a serious issue for the right reasons—to share a story to promote awareness or healing, not to win a trophy." Onstage, the best dancers go from finding basic facial expressions, to feeling an emotion, to performing so sincerely that the audience feels that emotion themselves. If you're having trouble feeling something authentic, Tookey advises surrendering to the moment: "Stop thinking about performing it. Forget there's an audience at all. Simply be the character." Nathan Makolandra, whose piece "It Gets Better" addresses discrimination, agrees: "Remain conscious of the message, but remember that the most important thing is the absolute presence of the artist."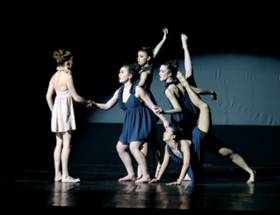 Bree Hafen's "Terminal Soul" (by Propix)
The opportunity to share an important message through dance is powerful, and valuable. Jillyn Bryant, who danced the role of the terminally ill child in "Terminal Soul," says the experience gave her new appreciation for the beauty and fragility of life. Makolandra describes dancing a piece about death as therapeutic, since his own father passed away from cancer. "That's what art does: It allows you to be changed by something because you feel it," Moseley says. "It attaches to you in a physical way."
Photo by ABC/Eric McCandless
And that's a wrap on "Dancing with the Stars" Season 24, ladies and gents! It's certainly been one for the books. From injuries to shocking eliminations, let's just say Season 24 has had its emotional ups and downs. But despite all that, the season made for some seriously phenom dancing and some killer performances. And as usual, we've loved watching every second of those cha chas, foxtrots, and waltzes.
Let's get right to the exciting stuff, though: Last night's winning couple of "Dancing with the Stars" is...
Keep reading...
Show less
May. 23, 2017 01:11PM EST
Via @quinn_starner on Instagram
Nearly 80,000 dance-loving Instagram followers can't be wrong: Quinn Starner is one to watch. And what's just as impressive as the 15-year-old's rabid online following is her ever-growing list of competition accolades. Quinn, who trains at Indiana Ballet Conservatory and Stars Dance Company, been named first runner-up at The Dance Awards for two years in a row (as a junior and a teen); was the 2016 West Coast Dance Explosion Teen National Champion; earned first place in contemporary and third place in the classical division at Youth America Grand Prix Regionals in Pittsburgh last year; has won the Grand Prix Award at ADC|IBC; and was a gold medalist at World Ballet Art Competition Grand Prix. Plus, she made it to the Academy round on last year's "So You Think You Can Dance: The Next Generation," and has performed as Clara in the Radio City Christmas Spectacular. Here's what Quinn has to say about her favorite songs, teachers, and career highlights.
Keep reading...
Show less
May. 23, 2017 02:34PM EST
NBC
Want a chance to get personally involved in the HOTLY anticipated TV show "World of Dance"? Of course you do. That's why J. Lo. and the rest of the "WOD" team have launched an interactive version of the upcoming NBC series that lets Snapchatters get in on the action.
Keep reading...
Show less
May. 22, 2017 02:07PM EST
On Saturday morning, Russell Horning—aka 15-year-old Instagram king @i_got_barzz—was already kind of famous. His admittedly bad but weirdly mesmerizing dance videos had earned him shoutouts from the likes of Rihanna (and dance tributes from the likes of Josh Killacky).
But by Sunday morning? By Sunday morning, Russell Got Barzz had reached an entirely different level of memedom. Because Katy Perry tapped the teen—signature backpack and all—to perform "Swish Swish" with her on "Saturday Night Live." And the internet lost its darn mind.
Keep reading...
Show less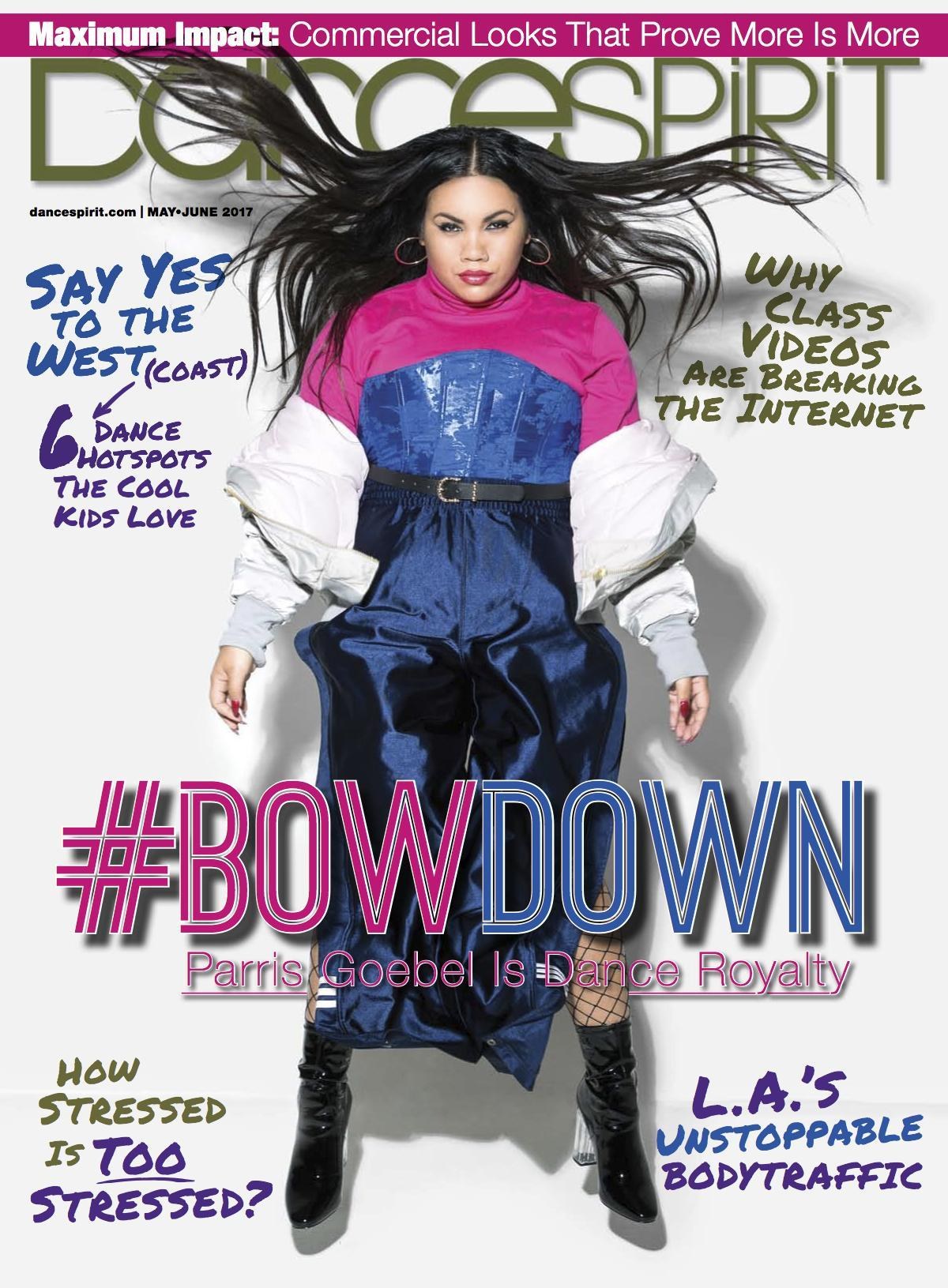 Get Dance Spirit in your inbox