How bad would an ulcer have to get before you stayed home from class? If you're like former Ailey School student Miriam Akhavan-Tafti—who, at the height of her burnout sipped from a bottle of Maalox between barre exercises—you'd have to be on your deathbed. Not only did Akhavan-Tafti drag herself to class with a severe ulcer, but no matter how much sleep she got, she woke up exhausted. "I started stress eating, because I was so tired," she says. "I was starting to gain weight and I got a lot more negative. Sometimes I would be so miserable right before class that I'd have to force myself to go."
Type A personalities (high achievers who tend to overcommit themselves) are at especially high risk for burnout, a condition characterized by pushing yourself through exhaustion, physical pain and feeling emotionally crummy, which can make you negative, catty and depressed. This kind of self-mutilation could result in injury and—possibly even worse—a complete disdain for dance.
Recovery from burnout involves therapy, rest and lots of time, which is why prevention is much easier on your psyche. "Treating burnout is a nightmare," says Dr. Aynsley Smith, PhD, of the Sports Medicine Center at the Mayo Clinic in Rochester, MN. After all, burnout is more than just over-training; it's both a physical and psychological condition.
Full-blown burnout robs you of motivation, energy and happiness. Your heart rate goes through the roof and your muscles lose glycogen. Early signs of burnout include not enjoying dancing, tension, depression, frustration at not improving, anger, fatigue, a general out-of-whack feeling, an inability to bounce back like you used to and forgetfulness or confusion. If you start to feel this way, take one or two days away from dancing and the studio—a tough concept to grasp, especially if you're used to pushing yourself or taking more classes when you feel like you aren't improving fast enough.
Linda Hamilton, a psychologist who treats many performing artists, had one client who took an entire summer off from dancing. When she returned in the fall, her teachers said her dancing was stronger than ever. Not only did she feel newly inspired from spending time at the beach with her friends, but her body actually became healthier. This is partly because every time you work out you're actually putting tiny tears in your muscle fibers, and it's only after they heal that they become stronger.
With Hamilton's help, 20-year-old Akhavan-Tafti has been able to overcome her burnout. She's currently studying at various studios in NYC, and was invited to take open classes with the Bill T. Jones/Arnie Zane Dance Company. "A lot of my treatment has been learning how to take a step back," says Akhavan-Tafti. "As much as I want to get five PhDs and be part of the New York City Ballet, sometimes it's healthier to do less."
10 Ways To Beat Burnout:
During days of rest, nurture yourself. Get a massage, sit in a hot tub or sauna, go for acupuncture and have some fun. "That doesn't mean staying up and dancing until six in the morning at a club," Hamilton advises. "Sit down and have dinner with your friends."

Avoid shocking your body by jumping from one or two classes a week into an intensive situation where you're dancing all day, or where you're trying to dance yourself into shape.

Maintain a workout regimen with lots of variety to stay mentally stimulated and to increase the probability of success.

Engage in other activities you enjoy. "Having other interests can be really refreshing," Hamilton says, "especially if you've had a bad class and it takes your mind off of dancing. You'll go back more refreshed."

Maximize the quality of your experience by visualizing moves instead of repeating them over and over again. This tactic reduces the amount of energy burned and reduces the chance of injury due to overuse and fatigue.

Don't be so hard on yourself and try to be less goal-oriented. "If there was such a thing as being perfect it would be a category in the Guinness Book of World Records," says Hamilton. "It doesn't exist."

See a professional dance performance. LeAnn Haggard, National Dance Association's 2006 National Dance Educator of the Year, suggests that watching a company will re-inspire your love of dance.

Take a dance workshop. "Sometimes burnout can be remedied by going to a dance workshop and thinking, 'My technique is really good!' That's enough to perk you up again," Haggard says. "Other times being next to people who love dance rekindles the spirit inside."

Switch studios. "This one is touchy, but we shop for everything else," says Haggard. "You may be burned out because your studio is not meeting your needs anymore."

Evaluate your commitment to dance. "If you're burning out, you might need a new venue for dance," says Haggard. "Maybe you should audition for the dance team at your high school, which will allow you to continue dancing at a lesser intensity than at your studio."
Win It
Sep. 05, 2017 12:10PM EST
Photos by Erin Baiano
It's time to get your pirouette on! From September 5th to September 30th, we're hosting a contest to find out who's the best turner of them all.

Put together your most impressive turning combo. Post a video online. Share your turns with us and thousands of other dancers around the world. And if our editors think you're the top turner, you'll win a fabulous prize.
Keep reading...
Show less
All of 18-year-old Kaylin Maggard's dreams—from scoring the title of National Senior Outstanding Dancer at New York City Dance Alliance Nationals to winning the 2017 Dance Spirit Cover Model Search—are coming true. And to anyone who knows the gorgeous contemporary dancer, that's no surprise.
From the moment the Dance Spirit staff met Kaylin, it was obvious her humility and talent would take her far. Not only did she go full-out during the photo shoot and class at Broadway Dance Center, but she was always cheering on, laughing with, and supporting her fellow CMS contestants Haley Hartsfield and Michelle Quiner. During the voting period, the social media world was abuzz with praise for her work ethic, positive attitude, and generosity.
Since her CMS trip to NYC, Kaylin's moved from her hometown of Columbia, MO, to the Big Apple for her freshman year at Juilliard, and is busy getting acquainted with the city. As for the future? She's taking it one opportunity at a time, but something tells us we'll be seeing this contemporary queen reach new heights every year.
Keep reading...
Show less
J.Crew's putting a whole new spin on its brand —literally. The popular clothing line's inspired ad campaign has a group of cute male models showing off their best moves in a series of playful dance battles. When we saw one of those models throw down the gauntlet with a rather impressive series of chaîné turns, we knew he had to be a trained dancer, and we were right: He's former New York City Ballet corps member Joshua Thew. Dancer and model Smith Reesie also shows off in a seriously impressive freestyle.
Keep reading...
Show less
Lindsey Stirling and Mark Ballas in the Season 25 premiere of "Dancing with the Stars" (Eric McCandless/ABC)
It's fall! The leaves are changing, everything everywhere is pumpkin-spice flavored—and "Dancing with the Stars" is back on the air. For the 25th time. Season TWENTY-FIVE, y'all: Here we go.
Keep reading...
Show less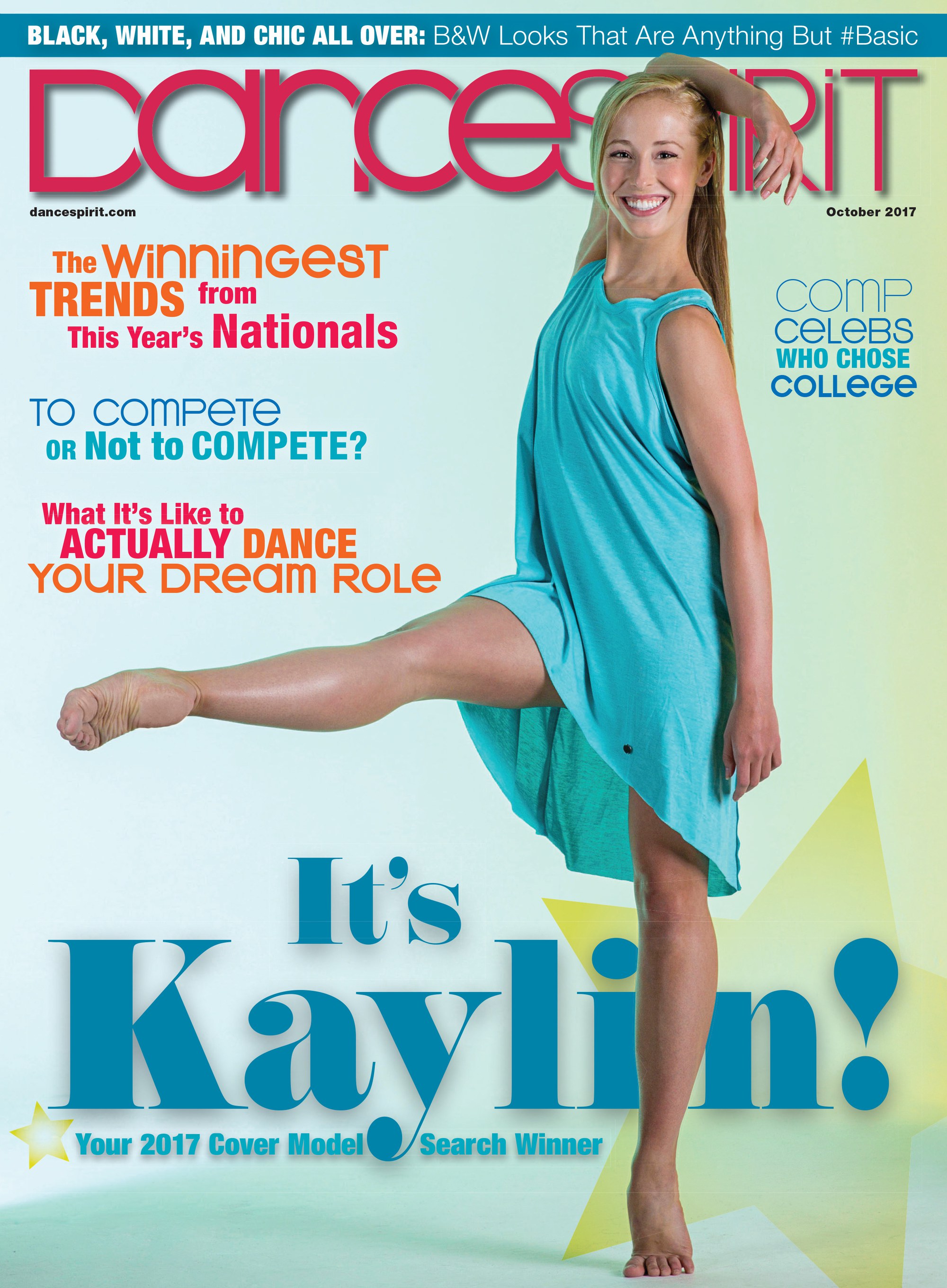 Get Dance Spirit in your inbox