Your Most Embarrassing Gyno Questions, Answered
Thinkstock
OK, so going to the gynecologist isn't exactly fun. But the good thing about your annual visit is that it's a one-stop, totally confidential way to get your most sensitive questions answered. And it's essential that you ask them! After all, there's nothing more important than keeping your dancer body—every part of your dancer body—in tip-top shape. If you're feeling shy or embarrassed, just remember: Gynecologists have heard it all. Here are the answers to some of the questions they get asked the most.
---
My periods are irregular. Should I be worried?
Teens often expect to get their period on the same day each month, but normal cycles range from 21 to 35 days. "It's also common to have periods outside this range when you first start having them," says Dr. Raegan McDonald-Mosley, chief medical officer at Planned Parenthood Federation of America. If you've already started your period but it's frequently irregular, check in with your doctor.
Dancers, like many female athletes, often get their first period later than their peers due to their intense activity level. Dr. Colleen Cavanaugh, a gynecologist in Providence, RI, says there's usually no reason to worry (unless you're severely underweight). Getting a first period anywhere between the ages of 10 and 15 is normal. Your doctor may recommend going on a contraceptive pill to help get your periods started or make them come more regularly.
My periods are so heavy and painful. Any advice?
For those prone to painful periods, Dr. Lauren Streicher, a gynecologist and associate professor at Northwestern University's Feinberg School of Medicine, recommends popping an Advil the day before you start menstruating, to ward off excessive cramps and even lighten bleeding. Then continue as needed during your period. A heating pad can also be a lifesaver on painful days.
If your period pain regularly forces you to call in sick to school or the studio, or if you need to change a large tampon or pad every hour, it's time to talk to your doctor. Very rarely, severe cramps during menstruation may be a sign of endometriosis, a condition where uterine lining grows outside the uterus. If you're otherwise healthy, your doctor may prescribe a birth control pill or suggest a hormonal intrauterine device (IUD), a tiny T-shaped object that can stay in your uterus for up to five years—certain types have been proven to reduce bleeding and discomfort.
My body is changing—and I'm not sure if I look normal. What does "normal" even look like?
Every teen wonders if her body looks normal—but this is especially true for dancers, who go through puberty in front of full-length mirrors. Remember that normal development looks very different on everyone.
For vulvas (the visible part of your vagina), Streicher says there's a broad range of normal. "They can differ drastically in color, shape and amount of pubic hair, and they're often asymmetrical," she says. "Just like noses can be short or long, so can your labia—the inner and outer folds of the vulva at either side of the vagina."
The same is true for breasts and nipples, which can range drastically in size, shape and color. Asymmetry is also common, especially while developing, so don't be alarmed if one of your breasts is larger than the other. "Nipples range from light pink to brownish black. Some stick out like buttons, and others look more like slits," McDonald-Mosley says. "Remember, different is normal."
How much vaginal discharge is normal?
Most teens will start to notice some clear or white discharge on their underwear starting during puberty. This liquid, called leucorrhea, is completely natural. It may have a mild odor, but it actually helps your vagina stay clean.
How much you see will change slightly throughout your menstrual cycle, getting heavier when you're ovulating. "That's all completely normal," Cavanaugh says. "But if it's dark, itchy, has an intense odor, or comes with pelvic pain, you should see a doctor to check for an infection."
My doctor recommended birth control (for acne/heavy periods/pregnancy prevention), but I'm worried about gaining weight and other side effects.
According to Streicher, scientific studies say that the correlation between birth control pills and weight gain is a myth! That being said, each type of pill affects each body differently. Your doctor will do his or her best to prescribe the best option for your needs. (Streicher says that's usually a pill with a low dose of estrogen). You're most likely to experience nausea, spotting (bleeding between periods) or breast tenderness within the first two to three months after starting birth control, but then those symptoms usually go away. If you continue to notice unwanted side effects, feel free to ask if you can try something different. Just give it some time before making a switch.
What's the deal with the HPV vaccine? Do I need it?
HPV stands for human papillomavirus, a very common virus that is usually sexually transmitted. Some high-risk types of HPV can cause genital warts or cervical or other cancers, while other, low-risk types don't have harmful effects at all.
The HPV vaccine, called Gardasil, protects against the most common types that cause genital warts and cancer, and it's administered through three shots over a period of six months. "I encourage all my patients to get vaccinated as soon as possible," Streicher says. "Ideally, they'd do it even before they become sexually active, and it's FDA-approved for girls as young as 9 years old." No matter your age or sexual experience, ask your doctor about it—your body will thank you later
(From left) Mean Girls dancers Riza Takahashi, Ben Cook, Kamille Upshaw, Jonalyn Saxer, DeMarius R. Copes, and Stephanie Lynn Bissonnette (photos by Erin Baiano)
Get in, losers. We're going to Broadway.
OK, not losers, actually—more like the bajillion die-hard fans of Tina Fey's 2004 cult hit Mean Girls, who've been wearing pink every Wednesday since a musical adaptation of the film was first teased back in 2013.
Now their world is like a cake filled with rainbows and smiles, because Mean Girls the musical, which had a trial run in Washington, DC, last fall, is set to open at Broadway's August Wilson Theatre April 8. And in a very grool twist, it turns out the show—with direction and choreography by Casey Nicholaw and a book by Fey herself—is delightfully dancey.
Keep reading...
Show less
(From left) Val Chmerkovskiy, Peta Murgatroyd, and Maksim Chmerkovskiy (Jerry Metellus, courtesy Nicola Phillips)
Keep reading...
Show less
Quiz
Dec. 11, 2017 04:24PM EST
Alicia Vikander in Tomb Raider (Warner Brothers)
Keep reading...
Show less
Screenshot form YouTube
What do you get when a hoard of dancers collaborate to the catchy tune of "Love Somebody," by the band Frenship? The most epic dance party ever, of course! Said dance party was produced by the talented Michael Riccio, who's performed in feature films, including "Confessions of a Teenage Drama Queen" and "Shrek Forever After."
Keep reading...
Show less
University of Minnesota Dance Team (courtesy University of Minnesota)
They say there's no "I" in "team"—and nowhere is that truer than the world of college dance teams, where precision reigns, uniformity is key, and a single misstep from any given "I" can cost a group a championship trophy. So it's unsurprising that securing a spot on one of the best dance teams in the country is no easy feat.
Members of these highly athletic teams rehearse for hours every week—on top of academic classes and commitments—and perform at football and basketball games, annual concerts, and nationally televised competitions (hi, ESPN). And "no I" rule notwithstanding, each of these top teams is made up of highly trained, highly technical, highly hard-core individuals, who come together to create a ready-for-victory pack.
These six teams aren't one-off success stories—they're consistently strong, and earn the top spots at major competitions like UDA and NDA nearly every year. Up for the challenge? Here's what to know before you go to auditions.
Keep reading...
Show less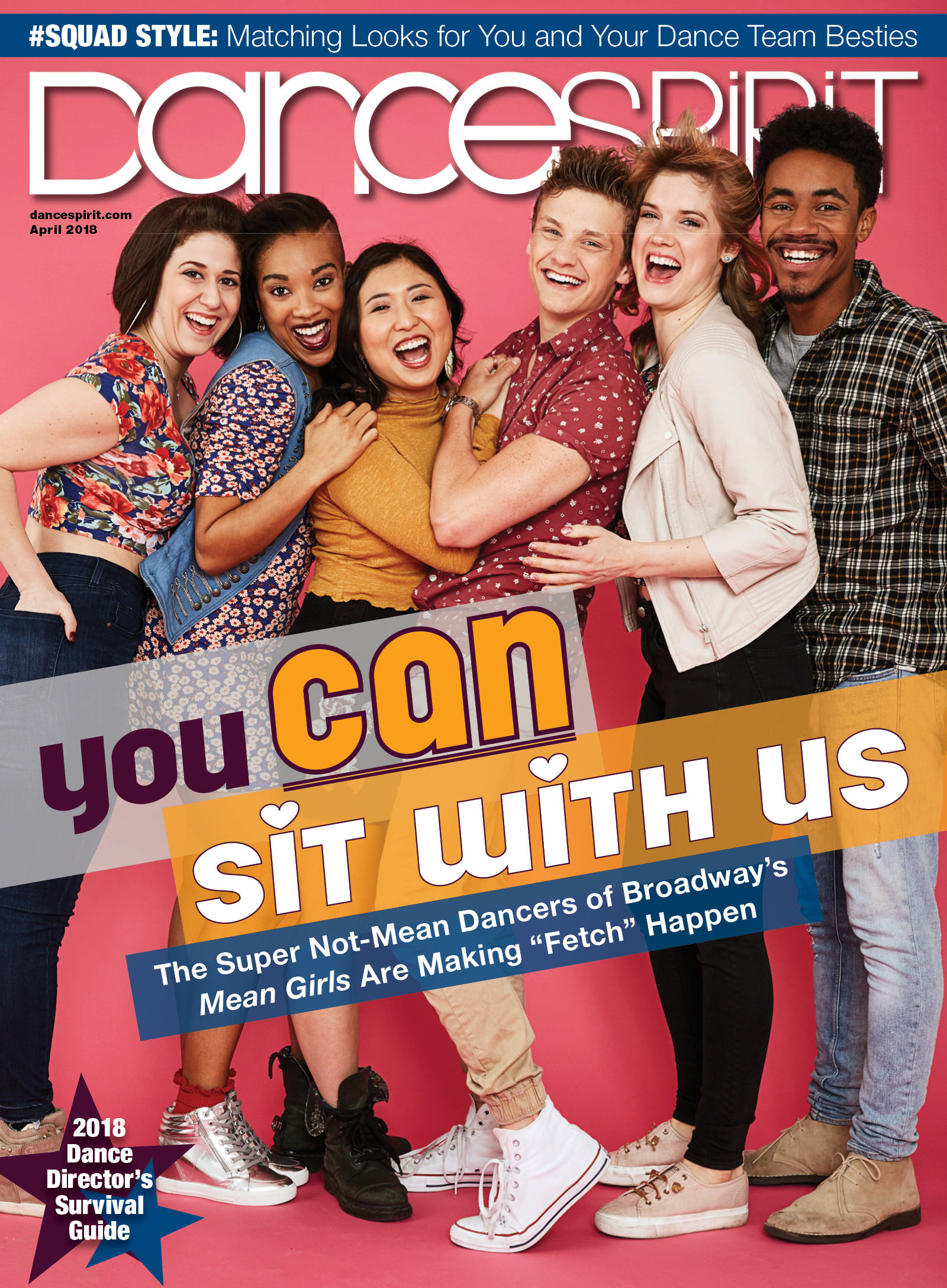 Get Dance Spirit in your inbox