Great News, "Bunheads" Fans!
via Freeform
Anyone else still not over the fact that the show "Bunheads" was so cruelly cancelled? Yeah, us too.😭
But as of last Friday, everyone's favorite dance show is now available to stream on Hulu. All 18 episodes of Season 1 are available for the taking. IT'S A HOLIDAY MIRACLE!
---
Our girl Sutton Foster shared in our excitement:
For those who missed the show the first time around, "Bunheads" follows the lovable Michelle Simms (played by Foster), a former Las Vegas showgirl who ends up living in a small Cali town with her mother-in-law, who runs a dance studio. She winds up bonding with the students and teaching at the school, getting especially close to dancers Boo, Sasha, Ginny, and Melanie. It's dramatic, dancey, hilarious, and super heartwarming.
And in honor of "Bunheads"' exciting return to our lives, we decided to #throwback to when we interviewed the talented kids from the show. Read on to learn some crazy little-known facts about the girls playing Boo, Sasha, Ginny, and Melanie, and then get yourselves over to Hulu asap.
Happy winter break binging, everybody! ❄️ ❄️ ❄️
Julia Goldani Telles
Adam Taylor, courtesy Freeform
Julia Goldani Telles plays Sasha, a rebellious dancer who has the dream body and lots of talent, but she doesn't really have the heart.

One thing most people don't know about you: I eat raw garlic. It's great.
What's the strangest thing in your dance bag? A plastic monkey watch that I once found in a classroom
What was your reaction when you found out you were cast in "Bunheads"? I ran around my house in my pajamas, howling.
When you were little, what did you want to be when you grew up? A spy.
Bailey Buntain
Adam Taylor, courtesy Freeform
Bailey Buntain plays Ginny, a young dancer dying to break out of her small-town life.

Favorite food: I LOVE Mexican food.
One thing most people don't know about you: I'm an Auntie to 9 nieces and nephews, and I'd rather hang out with them than most adults. They are the sweetest little people.
Biggest guilty pleasure: Cuddling up in bed, eating Wheat Thins and watching Instant Netflix on my nights off. Wow, I'm exciting… :)
What's the strangest thing in your dance bag? Floss. Oral hygiene is no joke.
Emma Dumont
Adam Taylor, courtesy Freeform
Emma Dumont plays the fun-loving and positive Melanie.

If you weren't a dancer/actress, what would you be? A biomedical engineer.
Most played song on your iPod: "Bad Reputation" by Joan Jett
Biggest guilty pleasure: Butterfingers. Butterfinger Crisp. Butterfinger ice cream. Anything Butterfinger.
One thing most people don't know about you: I play Roller Derby.
Kaitlyn Jenkins
Adam Taylor, courtesy Freeform
Kaitlyn Jenkins plays Boo, who loves to dance but struggles with her body image.
Biggest guilty pleasure: CUPCAKES!!!
Favorite movie: The Help and Tim Burton's Alice in Wonderland
Do you have any pre-performance habits or superstitions? First I jump up and down and then I shake my arms out. Then, I give a little prayer and blow a kiss to my pointe shoes!
One thing most people don't know about you: I have this burning desire to ride a motorcycle.
Related Articles Around the Web
(From left) Mean Girls dancers Riza Takahashi, Ben Cook, Kamille Upshaw, Jonalyn Saxer, DeMarius R. Copes, and Stephanie Lynn Bissonnette (photos by Erin Baiano)
Get in, losers. We're going to Broadway.
OK, not losers, actually—more like the bajillion die-hard fans of Tina Fey's 2004 cult hit Mean Girls, who've been wearing pink every Wednesday since a musical adaptation of the film was first teased back in 2013.
Now their world is like a cake filled with rainbows and smiles, because Mean Girls the musical, which had a trial run in Washington, DC, last fall, is set to open at Broadway's August Wilson Theatre April 8. And in a very grool twist, it turns out the show—with direction and choreography by Casey Nicholaw and a book by Fey herself—is delightfully dancey.
Keep reading...
Show less
Screenshot form YouTube
What do you get when a hoard of dancers collaborate to the catchy tune of "Love Somebody," by the band Frenship? The most epic dance party ever, of course! Said dance party was produced by the talented Michael Riccio, who's performed in feature films, including "Confessions of a Teenage Drama Queen" and "Shrek Forever After."
Keep reading...
Show less
Alicia Vikander in Tomb Raider (Warner Brothers)
Keep reading...
Show less
Quiz
Dec. 11, 2017 04:24PM EST
University of Minnesota Dance Team (courtesy University of Minnesota)
They say there's no "I" in "team"—and nowhere is that truer than the world of college dance teams, where precision reigns, uniformity is key, and a single misstep from any given "I" can cost a group a championship trophy. So it's unsurprising that securing a spot on one of the best dance teams in the country is no easy feat.
Members of these highly athletic teams rehearse for hours every week—on top of academic classes and commitments—and perform at football and basketball games, annual concerts, and nationally televised competitions (hi, ESPN). And "no I" rule notwithstanding, each of these top teams is made up of highly trained, highly technical, highly hard-core individuals, who come together to create a ready-for-victory pack.
These six teams aren't one-off success stories—they're consistently strong, and earn the top spots at major competitions like UDA and NDA nearly every year. Up for the challenge? Here's what to know before you go to auditions.
Keep reading...
Show less
Popular
Mar. 16, 2018 12:48PM EST
courtesy ADCC
Are you a high school senior who's been accepted to a four-year accredited college or university program? Congrats! Within the 2017-2018 season, have you competed in events run by at least two of the organizations in the above graphic? Double congrats, because the Association of Dance Conventions and Competitions, or ADCC for short, wants to give you $1,000 (!!) towards college tuition.
Keep reading...
Show less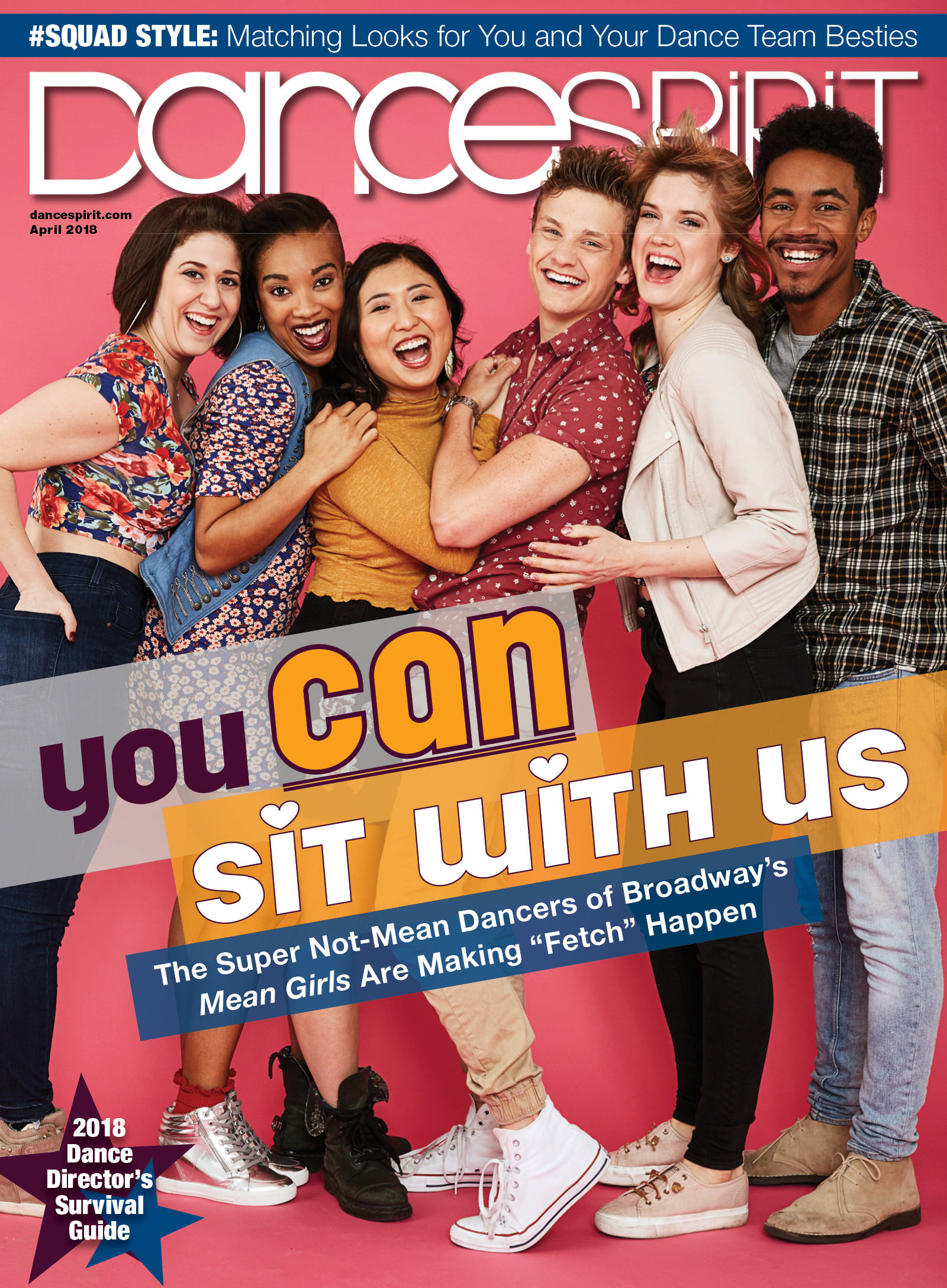 Get Dance Spirit in your inbox