How To
Mar. 19, 2009 12:03PM EST
As a dancer and choreographer, Martha Graham broke the rules. She created a dance technique that, along with her groundbreaking choreography, helped spark the revolution known as modern dance. With close to 200 dances in her repertory, Graham was among the most prolific and significant choreographers in dance history, and works such as Appalachian Spring have made her an American cultural icon. Her unique dance vocabulary evolved over the years to meet her changing choreographic needs, but was eventually codified into a standard syllabus, and now, Graham-based movement is taught in studios around the world.
How To Prepare
If you're new to Graham, spend a day paying attention to your breathing and how it changes with different activities, recommends Christine Dakin, former principal dancer with the Martha Graham Dance Company and co-artistic director from 2002-2005. In class, those observations will help you better understand how to use breath efficiently as you move through fundamental concepts like contraction and release. Additionally, since Graham Technique emphasizes spirals in the body, observing the form and energy of spirals in nature—in plants, for instance—may help you understand how the pelvis and spine work together in twisting and curving the torso.
Class Structure
While Graham's is a codified technique, with a set series of seated floor exercises, standing exercises and across-the-floor sequences, there are various ways of presenting material from the syllabus. When teaching a master class to students who are unfamiliar with Graham, Dakin sometimes adjusts exercises to hone in on one concept at a time. "In the regular exercises, there are multiple principles at play, but I might modify an exercise to just focus on the way the pelvis moves in contraction. Then later I'll focus an exercise on spirals," she explains. That way students can experience each concept individually, rather than trying to grasp many ideas at once.
Key Concepts
Fundamental principles in Graham Technique include contraction and release, opposition, shift of weight and spirals. (See "Listen Up and Move," for a list of terms you're likely to hear.) You should also be prepared for movement that is dramatic—even in the opening exercises—because Graham's choreography is filled with vibrant, powerful characters. Don't be afraid to bring your own experiences and emotions into the movement. "Martha and other early modern dancers were experimenting to find individual ways of creating art," Dakin says. "Be daring every time you move. You're not there to reproduce what someone else did. Individual exploration is inherent to class and Martha's movement."
Take risks in class—it's key in Graham Technique to move with volume and energy. "It's important that dancers not simply see themselves as objects in space. They need to expand their body, energy and focus so they are amplified enough to fill that space," Dakin says. "Martha said that dance is never a competition. You're only in competition with the person you know you can become. So, it's important to move big—especially in a master class—and make big mistakes. Don't be afraid, and don't watch other people. You're there to focus on developing yourself."
Joshua Legg is a technique instructor and rehearsal director for Harvard University's Dance Program. He holds an MFA in dance choreography and performance from Shenandoah University.
(From left) Mean Girls dancers Riza Takahashi, Ben Cook, Kamille Upshaw, Jonalyn Saxer, DeMarius R. Copes, and Stephanie Lynn Bissonnette (photos by Erin Baiano)
Get in, losers. We're going to Broadway.
OK, not losers, actually—more like the bajillion die-hard fans of Tina Fey's 2004 cult hit Mean Girls, who've been wearing pink every Wednesday since a musical adaptation of the film was first teased back in 2013.
Now their world is like a cake filled with rainbows and smiles, because Mean Girls the musical, which had a trial run in Washington, DC, last fall, is set to open at Broadway's August Wilson Theatre April 8. And in a very grool twist, it turns out the show—with direction and choreography by Casey Nicholaw and a book by Fey herself—is delightfully dancey.
Keep reading...
Show less
Screenshot form YouTube
What do you get when a hoard of dancers collaborate to the catchy tune of "Love Somebody," by the band Frenship? The most epic dance party ever, of course! Said dance party was produced by the talented Michael Riccio, who's performed in feature films, including "Confessions of a Teenage Drama Queen" and "Shrek Forever After."
Keep reading...
Show less
Alicia Vikander in Tomb Raider (Warner Brothers)
Keep reading...
Show less
Quiz
Nov. 30, 2017 10:41AM EST
University of Minnesota Dance Team (courtesy University of Minnesota)
They say there's no "I" in "team"—and nowhere is that truer than the world of college dance teams, where precision reigns, uniformity is key, and a single misstep from any given "I" can cost a group a championship trophy. So it's unsurprising that securing a spot on one of the best dance teams in the country is no easy feat.
Members of these highly athletic teams rehearse for hours every week—on top of academic classes and commitments—and perform at football and basketball games, annual concerts, and nationally televised competitions (hi, ESPN). And "no I" rule notwithstanding, each of these top teams is made up of highly trained, highly technical, highly hard-core individuals, who come together to create a ready-for-victory pack.
These six teams aren't one-off success stories—they're consistently strong, and earn the top spots at major competitions like UDA and NDA nearly every year. Up for the challenge? Here's what to know before you go to auditions.
Keep reading...
Show less
courtesy ADCC
Are you a high school senior who's been accepted to a four-year accredited college or university program? Congrats! Within the 2017-2018 season, have you competed in events run by at least two of the organizations in the above graphic? Double congrats, because the Association of Dance Conventions and Competitions, or ADCC for short, wants to give you $1,000 (!!) towards college tuition.
Keep reading...
Show less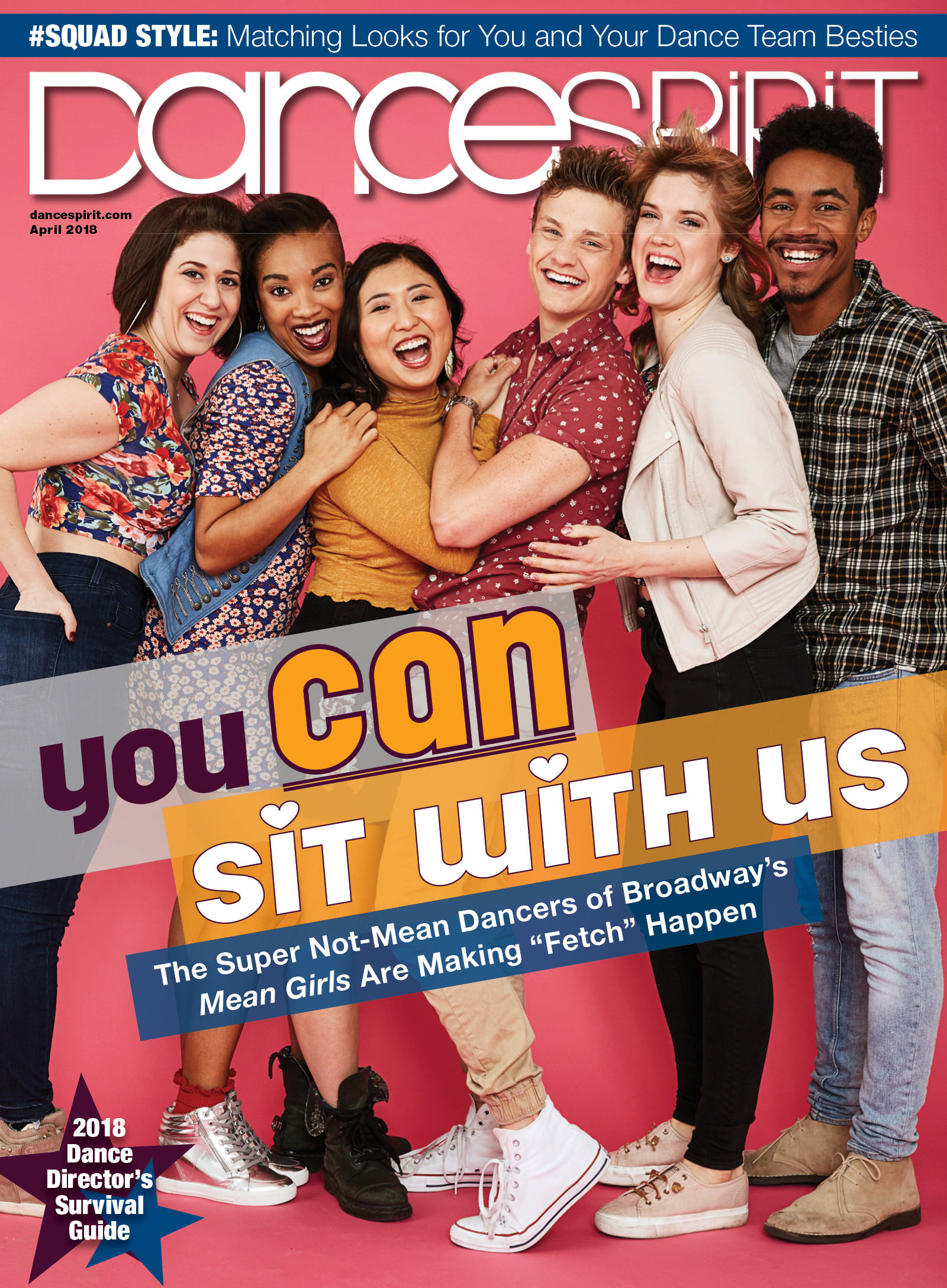 Get Dance Spirit in your inbox