Beauty
Oct. 15, 2010 12:00PM EST
Between recitals and bathing suit season, we all bare more skin in the summertime. That's why DS created this complete guide to hair removal. If you're too embarrassed to talk about this stuff, blush no more—just read on.
Shaving

What: Cuts hair extremely close to the skin using a razor.
Great for: Legs, armpits and bikini line
Costs: Under $20
Lasts: 1–3 days
Procedure: Exfoliate to remove all dead skin cells. Lather up a shaving cream and glide razor along your skin. Moisturize post-shave to soothe any irritation.
Pro: Quick and shaving cream smells fab!
Con: Can cause cuts and razor burn (bumps and irritation) and doesn't last long.
Tip: Change your razor every few shaves since dull razors can cause nicks.


Depilatories (like Nair)

What: A chemical cream that dissolves hair.
Great for: Legs and arms
Costs: About $15–20 per product
Lasts: 3–7 days
Procedure: Spread cream on hair area and let it set for a few minutes, then rinse your hair and the product off.
Pro: It's easy to do and there's no pain.
Con: Some people are allergic to certain creams, so test it on a small area first.
Tip: Leave the cream on long enough to achieve desired results—and read the directions carefully.


Waxing

What: Pulls hair from the roots using wax.
Great for: Legs, armpits, eyebrows and bikini line
Costs: About $40­–50 for a good at-home kit and $10–100 for a professional waxing session, depending on where you go and how large an area you're waxing.
Lasts: 3–6 weeks
Procedure: Clean and exfoliate the area. Apply wax and then use a cloth to pull it off, along with the hair it's covering (feels like ripping off a really sticky Band-Aid). You can do this at home or have a professional beautician do it.
Pro: Lasts pretty long and leaves skin smooth.
Con: Can sting a bit, especially around sensitive areas like the bikini line.
Tip: Go to a salon before you DIY to observe how the pros do it.
Tweezing

What: Plucks individual hairs from the roots.
Great for: Eyebrows and stray hairs you missed when waxing
Costs: About $8–25 for a pair of tweezers. To get it professionally done can cost $12–50.
Lasts: 3–6 weeks
Procedure: Using tweezers, grab hair by the roots and tug it out.
Pro: Targets single hairs instead of a section.
Con: Slightly painful and takes longer than waxing.
Tip: To avoid over-tweezed eyebrows, step back from the mirror every few hairs to regulate your progress.
Electrolysis

What: Permanent hair removal by sealing off the hair root with an electric current.
Great for: Works for all body parts; recommended if temporary methods aren't satisfactory.
Costs: Varies from $30–60 for 15-minute treatment (good for a small area like the upper lip). It costs about $80­–150 for larger areas.
Lasts: Permanent hair removal, but it requires a series of treatments.
Procedure: An electrologist inserts a fine needle into the hair follicle. A current travels to the needle's tip and seals off the root.
Pro: Hair gets finer and finer after each treatment until it stops coming back.
Con: Costly (it's an investment); removing the hairs can sting and temporary scabs will develop post-treatment.
Tip: Use ice to numb. Don't schedule appointments when you're premenstrual because your body will be more sensitive.


Laser

What: Permanent hair reduction by using an intense pulsed light (IPL) to damage hair growth at the root.
Costs: Approximately $250–900, depending on where you go and which area you treat.
Lasts: It takes about six treatments to destroy up to 80 percent of the hair.
Procedure: A cold gel is applied to the skin, then a laser is put over the area. The gel is removed, and the hair falls out over the next two weeks.
Pro: Can reduce hair in large quantities for a long period of time.
Con: It's expensive, feels like a pinch (similar to a rubber band snapping the skin) and doesn't work for everyone.
Tip: This works best on fair-skinned people with dark hair since it's easier for the laser to pick up the dark/light combo.
Photo: Nathan Sayers
Much of Janelle Ginestra's career has been about helping others shine. She's dedicated herself to supporting and cheerleading her partner, WilldaBeast Adams; the emerging talents in their dance company, ImmaBEAST; and the countless dancers she inspires at master classes and conventions. Her YouTube channel has become a launching pad for young talents like "Fraternal Twins" Larsen Thompson and Taylor Hatala, thanks to viral videos featuring Ginestra's creative vision.
But Ginestra's a skyrocketing success in her own right—an in-demand choreographer, a social media influencer, and a dance entrepreneur, building a legacy one eight-count at a time. It's time for her turn in the spotlight. And she's more than ready. "I want to be a legend in whatever I do," she says. We'd argue that she already is.
Keep reading...
Show less
Win It
Oct. 13, 2017 04:31PM EST
Daphne Lee is a queen, and not just in the "OMG Girl Boss Alert" sense of the word. She's an actual queen—a beauty queen. Crowned Miss Black USA in August, she's been doing double duty as she continues to dance with the Memphis based dance company, Collage Dance Collective. Lee's new title has given her the means to encourage other black girls and boys to pursue their dreams, while also pursuing dreams of her own. The scholarship money awarded with the pageant title will assist her as she earns a Masters of Fine Arts degree at Hollins University.
Keep reading...
Show less
When a choreographer finds a composer whose music truly inspires her, it can feel like a match made in dance heaven. Some choreographers work with the same composers so frequently that they become known for their partnerships. New York City Ballet soloist and resident choreographer Justin Peck, for example, has tapped composer Sufjan Stevens numerous times (last spring, the two premiered The Decalogue at NYCB, to rave reviews); L.A. Dance Project's Benjamin Millepied's working relationship with composer Nico Muhly has spanned a decade and two continents; and when tap dancer Michelle Dorrance premiered the first-ever Works & Process Rotunda Project, a site-specific work for New York City's Guggenheim Museum, last year, percussionist Nicholas Van Young was by her side as an equal partner. Successful collaborations require compatibility between artists, direct and honest communication, and flexible, open minds. But when the stars align, working with a composer can be extremely rewarding.
Keep reading...
Show less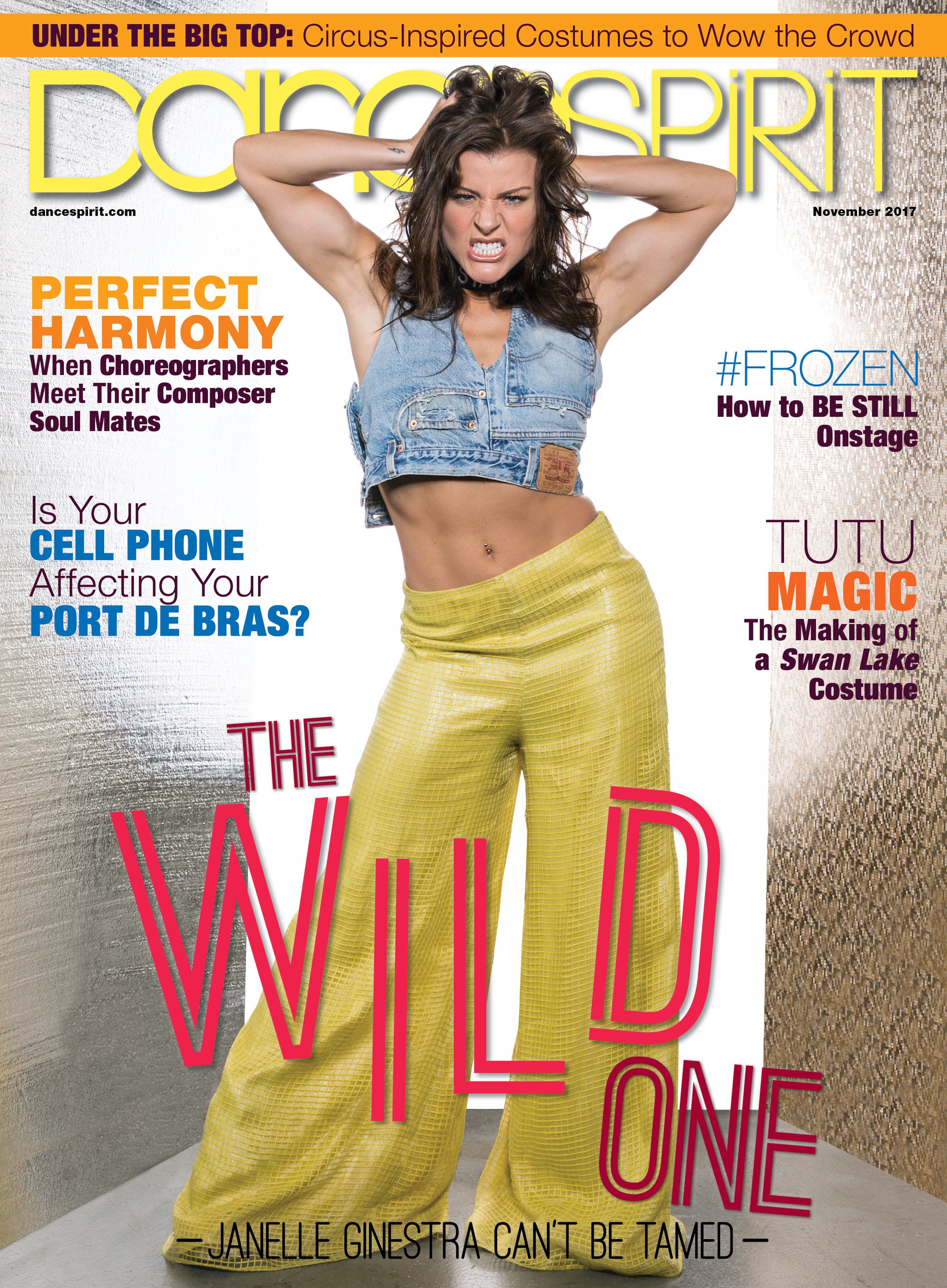 Get Dance Spirit in your inbox