Mar. 23, 2017 05:17AM EST
Happy "All the Right Moves" Day!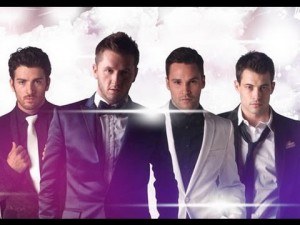 Today's the day! "All the Right Moves" premieres tonight at 9/8c on Oxygen. Get the popcorn ready and set your DVRs, people, because you're going to love this show. I mean, come on: a docu-series starring Travis Wall, Teddy Forance, Nick Lazzarini and Kyle Robinson, along with the other super-hot members of contemporary company Shaping Sound? What's not to love?
And if you're looking for a little pre-premiere reading/viewing to psych yourself up, we're here to help. Learn all about Shaping Sound in Alison Feller's May/June cover story. Check out these kind of hilarious highlights from a conference call with Travis, Teddy, Nick and Kyle. Get a sneak peek at clips from the show on the "ATRM" website. And watch the fab foursome banter on Pix 11 News below. Enjoy!
Jul. 23, 2017 07:00AM EST
Jul. 22, 2017 04:55PM EST
via YouTube
It's no secret that ballet in pop culture has sparked its fair share of controversy. Which is why this video from Refinery29, featuring ABT's Isabella Boylston, is not only a super-fun watch, but a breath of fresh air.
Keep reading...
Show less


Get Dance Spirit in your inbox