We're Thankful for Food!
In the midst of Nutcracker rehearsals and studying for exams, one important holiday rolls around: Thanksgiving! Before you sit down to eat, check out the stellar health benefits of some favorite Turkey Day staples. You don't have to feel guilty about indulging when you feast this way. Dig in!
Turkey
Turkey is a great source of lean protein and niacin, a B vitamin that ensures radiant skin and a healthy digestive system.
Tip: Choose skinless white meat. The dark meat has a lot more saturated fat and 
the skin is loaded with fats and calories.
Sweet Potatoes
These delicious tubers are an exceptional source of vitamin B6, beta-carotene, fiber and protein. Plus, they're one of the 
best low-fat sources 
of the heart-healthy antioxidant vitamin E.
Tip: Swap your sugar-and-butter–loaded sweet potato for a baked one with a dash of brown sugar.
Cranberries
Not only jam-packed with antioxidants, cranberries have also been shown to block urinary tract infections, stop plaque buildup on your teeth and prevent stomach ulcers.
Tip: Make your own sauce from fresh cranberries for a tasty alternative that's less sugary than the canned variety.
Green Beans
Green beans, or string beans, are a great source of vitamin K, which plays a vital 
role in bone health 
and osteoporosis prevention. Plus, they're full of fiber.
Tip: Skip the butter—simply sprinkle a bit of sea salt and pepper over your beans.
Pumpkin
Before it becomes dessert, pumpkin is 
a low-fat, low-calorie squash that's filled 
with potassium, beta-carotene and vitamins A and C.
Tip: Replace the traditional pumpkin pie recipe with a healthier, lower-sugar one.
Worried about a snug tutu?
Indulge in smart servings of the things you really crave (pecan pie!), and skip the just-kind-of-meh foods.
Ditch The Guilt
On the morning of your Thanksgiving feast, give yourself a mini barre and go for a jog. You could even sign up 
to participate in your community's turkey trot race. You'll feel refreshed and energized as you help in the kitchen, and you won't feel guilty about having 
a second slice of pie!
Just Say Thanks
Being grateful every day 
can make you a more alert, enthusiastic person, according to psychologists at the University of California (Davis) and the University of Miami. In studies, researchers found that kids who took part in daily gratitude exercises had greater levels of determination, attentiveness and energy. Plus, they were more likely to help others than the children who focused on daily hassles instead of gratitude. So the next time you see your parents, your ballet teacher or your bestie, show them some gratitude.
To kick off your Thanksgiving celebrations, make a gratitude list. Find a quiet space, jot down everyone and everything you're thankful for and tape it to your mirror. It'll help you keep your attitude of gratitude even after 
the festivities are over.
Much of Janelle Ginestra's career has been about helping others shine. She's dedicated herself to supporting and cheerleading her partner, WilldaBeast Adams; the emerging talents in their dance company, ImmaBEAST; and the countless dancers she inspires at master classes and conventions. Her YouTube channel has become a launching pad for young talents like "Fraternal Twins" Larsen Thompson and Taylor Hatala, thanks to viral videos featuring Ginestra's creative vision.
But Ginestra's a skyrocketing success in her own right—an in-demand choreographer, a social media influencer, and a dance entrepreneur, building a legacy one eight-count at a time. It's time for her turn in the spotlight. And she's more than ready. "I want to be a legend in whatever I do," she says. We'd argue that she already is.
Keep reading...
Show less
Win It
Oct. 13, 2017 04:31PM EST
Via Facebook
Almost a month out, Puerto Rico continues to suffer the devastating aftereffects of Hurricane Maria. Many of the island's residents still lack power, clean water, and safe housing. Ballet classes? For Puerto Rican dance students, they must feel like an impossible luxury.
But a dance studio in Florida is working to allow a group of young Puerto Ricans to continue their training. And it needs your help.
Keep reading...
Show less
Gianluca Russo (via Instagram)
Yes, I am a dancer, and yes, I am fat.
There's nothing quite as soul-crushing as the reactions I've received when I've told people I dance. They can range from disbelief to confusion to shock. To many people, it's somehow incomprehensible that a plus-size person like myself could grace a stage. While the body-positive movement has been trucking along at full force over the past few years, it hasn't made much progress in the dance community yet. In fact, the words "body positivity" and "dance" are almost never used together in the same sentence.
Despite that fact, dance is what helped me learn to love my larger frame. In honor of National Body Confidence Day, I wanted to talk about my first time in a studio, and about the tremendous progress I've made since.
Keep reading...
Show less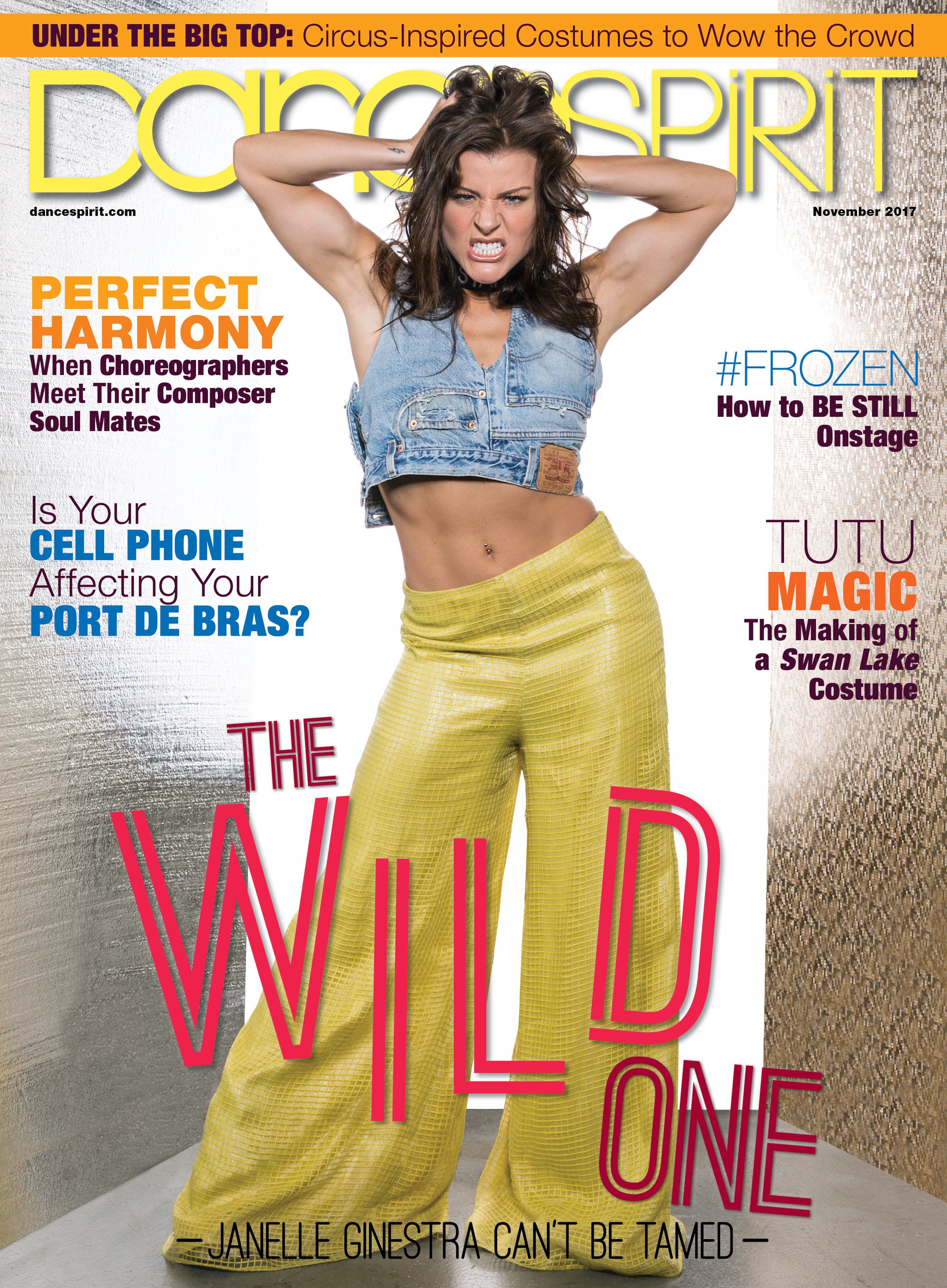 Get Dance Spirit in your inbox