"happyokay" Was More Than Okay—It Was Awesome
Dance is best seen live. Whether it's in an intimate black box or on a huge proscenium, you can't go wrong. But there's something extra-special about seeing a performance in a space you wouldn't normally associate with dance. It's what makes site-specific work or dance made for the camera so cool. Sometimes, though, you don't know what you're in for, and well, who doesn't love an awesome surprise?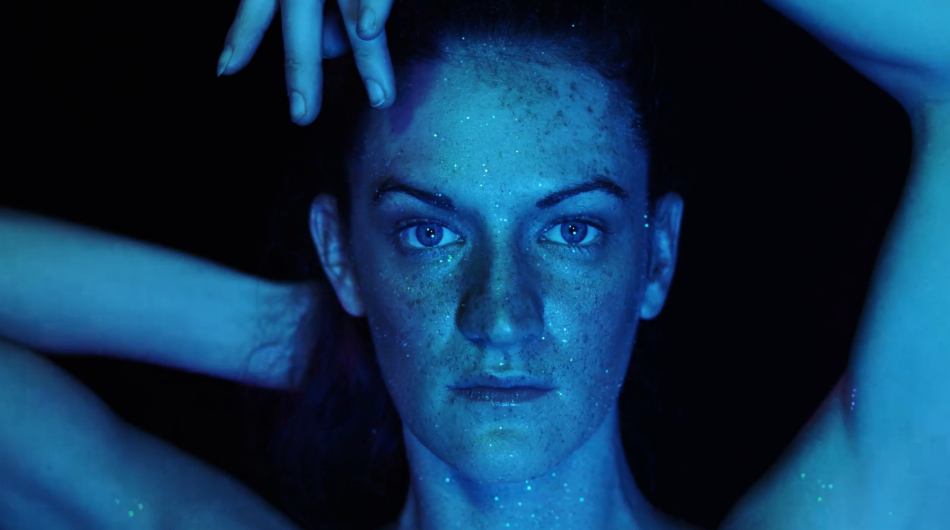 (A still shot of Megan LeCrone in happyokay by Last Hour, directed by Elena Parasco)
A couple weekends ago, I went, on a whim, to see a performance event called "happyokay," held at Livestream Public—a repurposed warehouse in Brooklyn. The place is known for film showings, art happenings and literary discussions—not so much for presenting dance—so I  wasn't really sure what to expect. And when I walked in, I wasn't getting many clues: Three projection screens hung from the ceiling and audience members were invited to stand around a panel of marley flooring.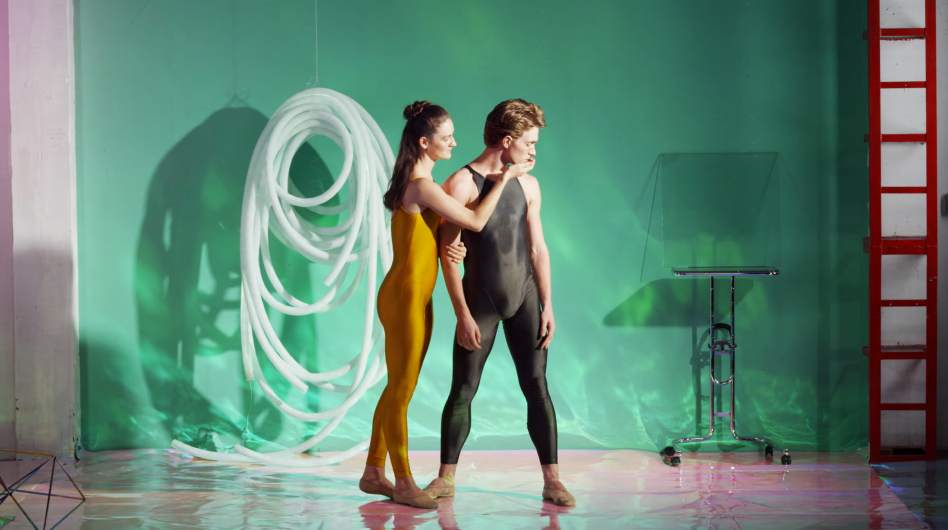 (Megan LeCrone and Harrison Ball in a still from happyokay)
It turned out that the show was an epic collaboration between video collective Last Hour, an Amsterdam-based artists collective called House of Makers and...members of New York City Ballet! That's right guys, I was practically face-to-face with dancers Harrison Ball, Joseph Gordon and Megan LeCrone. Sure, I've seen them perform onstage at Lincoln Center's David H. Koch Theater, but it was really special to see their artistry and musculature so up-close and personal. Just goes to show that sometimes, you gotta take a leap into the unknown when you're going to see dance. You never know what surprises await.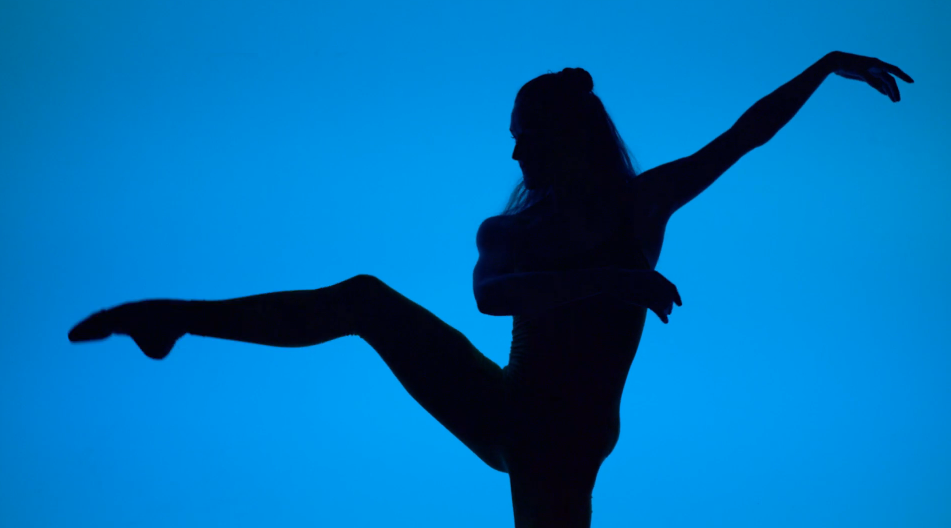 (Still from happyokay)
Wish you could have been there? Luckily for you, the event was filmed so you can watch the whole thing here!
Via @whitneybugs on Instagram
There are dancers and then there are DANCERS! Whitney Jensen, soloist at Norwegian National Ballet, is the latter. The former Boston Ballet principal can do it all. From contemporary to the classics this prima has the technical talent most bunheads dream about. Need proof? Look no further.
Keep reading...
Show less
Via YouTube
Luis Fonsi and Daddy Yankee's dance inducing hit, "Despacito," is so catchy it should probably come with a disclaimer that warns people of an uncontrollable itch to tap your feet or bob your head. Some might even feel inclined to go all out and break it down. Niana Guerrero is a prime example of "Despacito's" uncanny ability to unleash the red dressed emoji dancer within. 💃🏽 💃🏽
Keep reading...
Show less
Jul. 19, 2017 04:25PM EST
(courtesy NBC)
Guys, we all knew this was coming—"World of Dance" was eventually going to eliminate someone. But man, is it brutal to watch these talented dancers give their all, only to be sent home. It's the name of the game, though, and after last night's episode, only two dancers per division remain. (At least Misty Copeland guest-judging was a silver lining!) Here's what went down last night:
Keep reading...
Show less
Jul. 18, 2017 06:03PM EST


Get Dance Spirit in your inbox