Have a Dance Movie Marathon with Netflix!
Last night I was perusing Netflix for an educational documentary (okay, maybe I was really looking for a sappy rom com—shh!) when something popped up on my screen: First Position. As in the super-awesome Youth America Grand Prix documentary First Position! I was thrilled to say the least. But before I could hit play, a slew of other dance flicks caught my eye. And they looked very promising.
So, if you're wondering what to do this weekend (other than rehearse), we think you should host a dance movie marathon! Connect Netflix instant streaming to your TV and you'll have hours of pure dance entertainment. Plus, your friends will love you for it.
Here are a few flicks we think you should check out:
According to Netflix: "This 2009 documentary profiles five Russian ballerinas from the Mariinsky Theatre, following them from rehearsals to performances around the globe."
According to Netflix: "Follow dancers training for the Youth America Grand Prix, one of the world's most prestigious ballet competitions, where the stakes are high."
According to Netflix: "Peasant villager Li Cunxin studies ballet in far-off Beijing, where he trains for seven grueling years to become one of China's greatest dancers."
You Got Served: Beat the World
According to Netflix: "In this follow-up to the 2004 dance flick You Got Served, three battling dance crews perfect their moves for the global Beat the World contest."
According to Netflix: "This inspiring documentary chronicles the adventures of the first-ever senior citizen hip-hop dance team for the New Jersey Nets basketball team."
According to Netflix: "Fifteen-year-old Tara Webster's dream of dancing comes true when she gets into a top dance academy. She soon realizes dancing is only half the battle."
Be sure to tell us which movie was your favorite in the comments section!
Leah Morrison in Trisha Brown's If You Couldn't See Me, in which the soloist never faces the audience (photo by Julia Cervantes, courtesy Trisha Brown Dance Company)
Postmodern pioneer Trisha Brown redefined how dance is seen and felt. A founding member of Judson Dance Theater, Brown frequently collaborated with other experimental artists like Yvonne Rainer, Merce Cunningham, Twyla Tharp, and Steve Paxton.
She embraced pedestrian movement, pairing everyday gesture with rhythm and fluidity. "It's liquid," says Wendy Perron, who danced with Brown in the '60s and '70s. "Like a river with many tributaries, water coming out of a faucet, or being on a raft and seeing the water move away in different directions." Brown also pushed beyond stages with choreography in fields, museums—even on the sides of buildings.
Keep reading...
Show less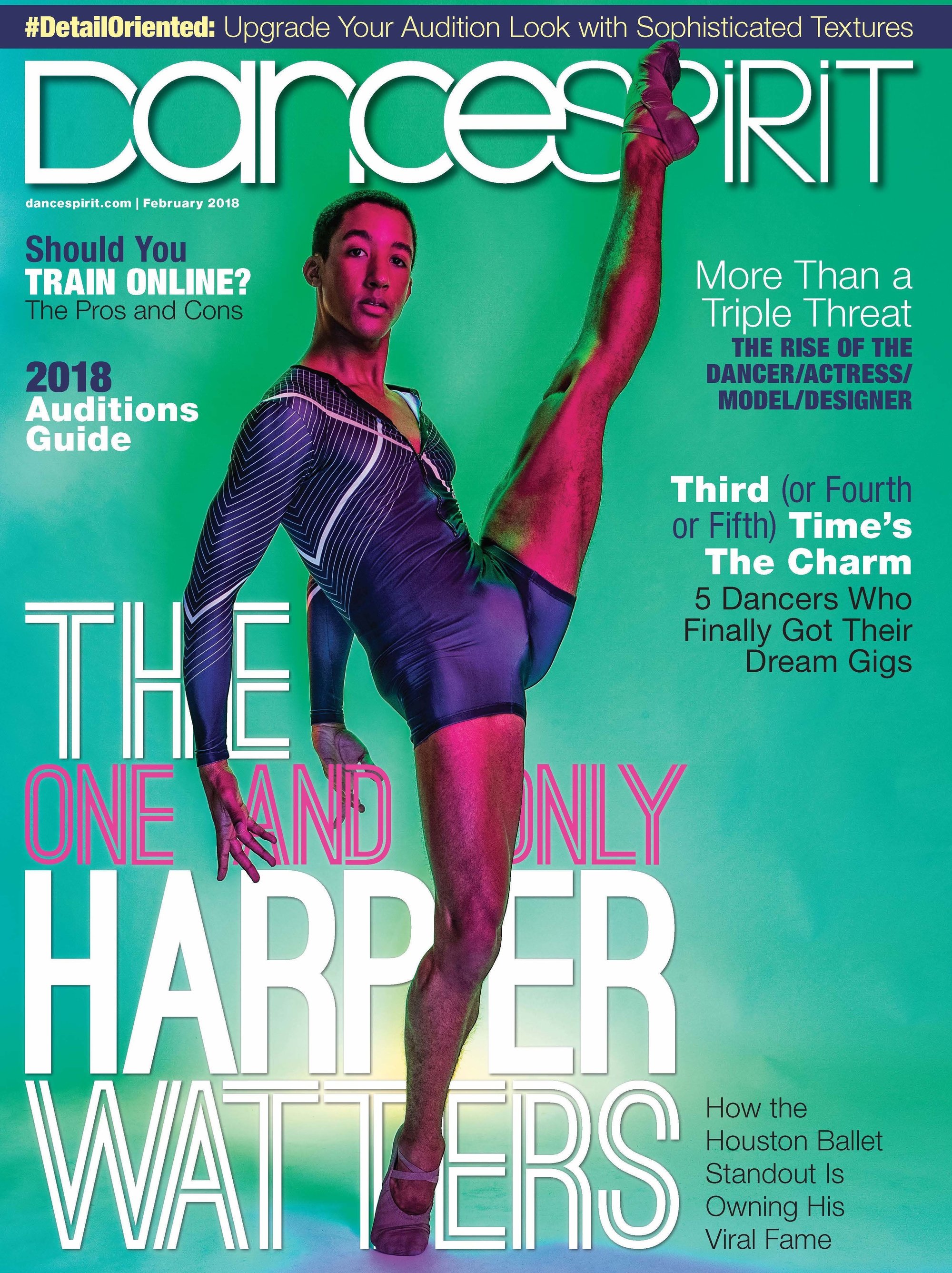 Get Dance Spirit in your inbox