Commercial
Jun. 23, 2011 11:44AM EST
Dying to dance with Beyoncé, Katy Perry, Usher, Lady Gaga or almost any other big name? Be prepared to strap on some sky-high heels and still kill the choreography, which could include anything from pirouettes and jumps to intricate hip-hop moves. But you don't want an audition to be your first time dancing full-out in stilettos—you probably won't book the job. Even worse, you could get seriously injured. Follow these tips from three veterans to get the scoop on how to dance in heels.
Tyne Stecklein
Heel cred: Tyne is a regular on the commercial scene. She was a featured dancer in Burlesque and one of three female dancers cast for Michael Jackson's This Is It tour.
Expert advice:
"Ask your jazz teacher if you can take class wearing heels. Begin with a character or ballroom shoe with straps—they're super-supportive. Once you feel comfortable, move to a boot or stiletto. Try as many genres as you can while wearing them."

"When dancing in heels, practice working in plié and sitting into your hips in order to stay grounded."

"Freestyle in front of a mirror to figure out what looks good on your body. The moves that look great in sneakers are completely different than those that look great in heels."
Tyne's ideal heel: "I always go for comfort and safety over cuteness. Boots are more supportive because they embrace your entire foot."
Dana Foglia
Heel cred: Dana has performed and toured with Janet Jackson, Rihanna and Beyoncé (she was Beyoncé's assistant choreographer during the I Am... tour). Dana currently teaches a stiletto heels class at Broadway Dance Center in NYC.
Expert advice:
"Stay in class. Some of the strongest dancers in heels are those who have been classically trained and have a strong foundation in ballet and modern. They know their bodies and can create beautiful lines with their legs and feet."

"Do lots of relevés—you need strong ankles to support your movement."

"Wear heels in 'real' life. I run around NYC in them! It helps you figure out how to walk in them and where to place your weight for stability."
Dana's ideal heel: "I prefer a simple, three- or four-inch black or nude pump without straps, which can interrupt the line. Just keep it simple."
Kamilah Barrett
Heel cred: Kamilah has danced with Prince, Missy Elliot and 50 Cent, and was a finalist on "So You Think You Can Dance" Season 1. Now she teaches Heel Hop, a course she designed to prepare you to dance in heels.
Expert advice:
"Strengthen your glutes and abs to hold a neutral spine."

"Learn the choreography in music videos, then put on a pair of heels and try it. You'll be able to feel where your body is weak—target and strengthen those areas."

"Be confident. Dancing in heels not only makes you sexier and more fashionable, it helps to lengthen your lines."
Kamilah's ideal heel: "I prefer a thin, three-inch heel, with a round toe and straps around the ankle and across the toe. When I pick up my foot, the whole shoe should come with me."
Did You Know? Common heels-related injuries include ankle sprains, tendinitis, knee injuries and lower back pain. Make sure to consult a doctor before slipping on a pair.
Quick Tip: Heels can be tough on your feet. To reduce swelling and ease pain, soak your feet in ice water for 15 to 20 minutes after dancing.
Much of Janelle Ginestra's career has been about helping others shine. She's dedicated herself to supporting and cheerleading her partner, WilldaBeast Adams; the emerging talents in their dance company, ImmaBEAST; and the countless dancers she inspires at master classes and conventions. Her YouTube channel has become a launching pad for young talents like "Fraternal Twins" Larsen Thompson and Taylor Hatala, thanks to viral videos featuring Ginestra's creative vision.
But Ginestra's a skyrocketing success in her own right—an in-demand choreographer, a social media influencer, and a dance entrepreneur, building a legacy one eight-count at a time. It's time for her turn in the spotlight. And she's more than ready. "I want to be a legend in whatever I do," she says. We'd argue that she already is.
Keep reading...
Show less
Win It
Oct. 13, 2017 04:31PM EST
Daphne Lee is a queen, and not just in the "OMG Girl Boss Alert" sense of the word. She's an actual queen—a beauty queen. Crowned Miss Black USA in August, she's been doing double duty as she continues to dance with the Memphis based dance company, Collage Dance Collective. Lee's new title has given her the means to encourage other black girls and boys to pursue their dreams, while also pursuing dreams of her own. The scholarship money awarded with the pageant title will assist her as she earns a Masters of Fine Arts degree at Hollins University.
Keep reading...
Show less
When a choreographer finds a composer whose music truly inspires her, it can feel like a match made in dance heaven. Some choreographers work with the same composers so frequently that they become known for their partnerships. New York City Ballet soloist and resident choreographer Justin Peck, for example, has tapped composer Sufjan Stevens numerous times (last spring, the two premiered The Decalogue at NYCB, to rave reviews); L.A. Dance Project's Benjamin Millepied's working relationship with composer Nico Muhly has spanned a decade and two continents; and when tap dancer Michelle Dorrance premiered the first-ever Works & Process Rotunda Project, a site-specific work for New York City's Guggenheim Museum, last year, percussionist Nicholas Van Young was by her side as an equal partner. Successful collaborations require compatibility between artists, direct and honest communication, and flexible, open minds. But when the stars align, working with a composer can be extremely rewarding.
Keep reading...
Show less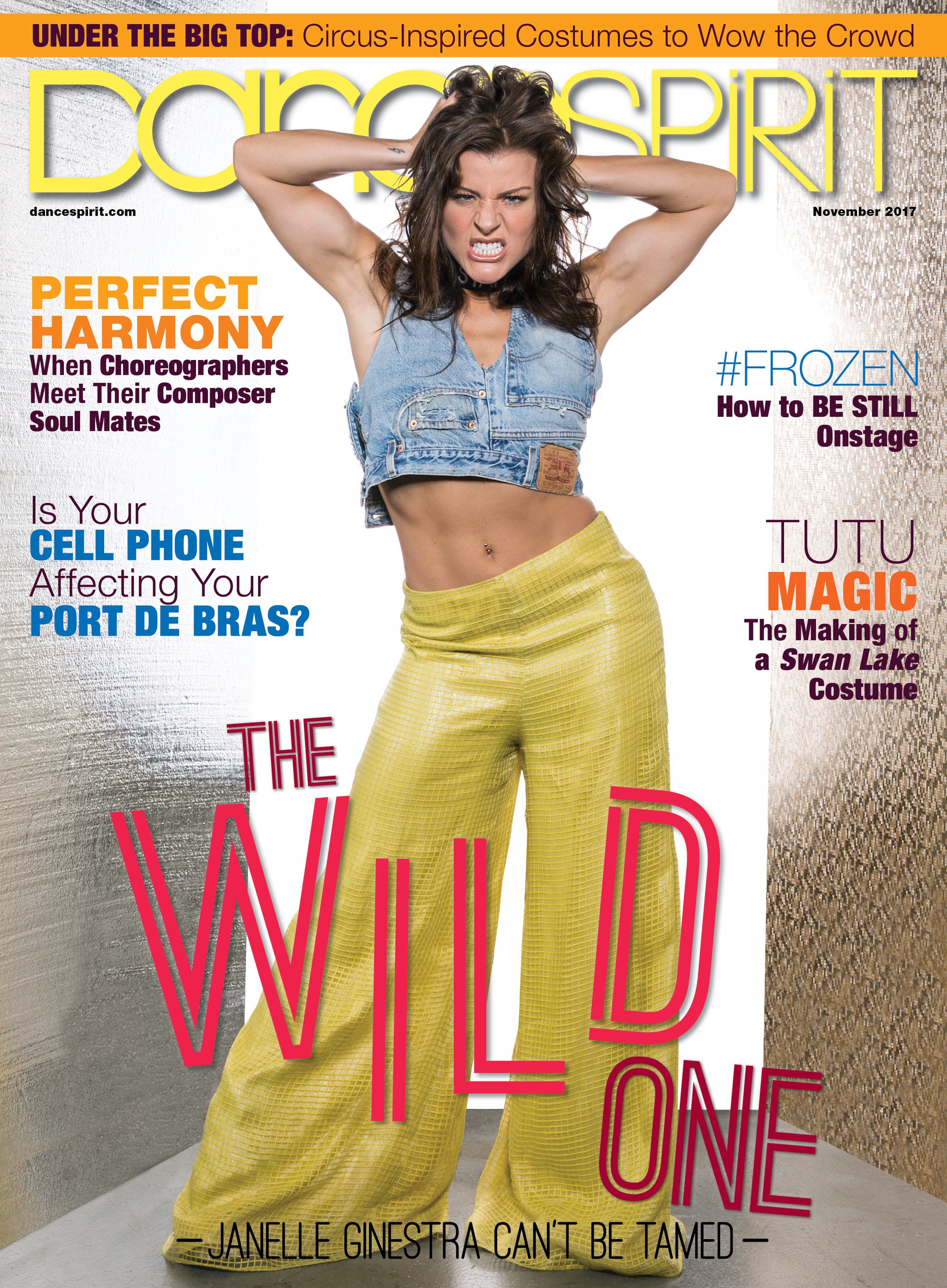 Get Dance Spirit in your inbox