Dying to dance with Beyoncé, Katy Perry, Usher, Lady Gaga or almost any other big name? Be prepared to strap on some sky-high heels and still kill the choreography, which could include anything from pirouettes and jumps to intricate hip-hop moves. But you don't want an audition to be your first time dancing full-out in stilettos—you probably won't book the job. Even worse, you could get seriously injured. Follow these tips from three veterans to get the scoop on how to dance in heels.
Tyne Stecklein
Heel cred: Tyne is a regular on the commercial scene. She was a featured dancer in Burlesque and one of three female dancers cast for Michael Jackson's This Is It tour.
Expert advice:
"Ask your jazz teacher if you can take class wearing heels. Begin with a character or ballroom shoe with straps—they're super-supportive. Once you feel comfortable, move to a boot or stiletto. Try as many genres as you can while wearing them."

"When dancing in heels, practice working in plié and sitting into your hips in order to stay grounded."

"Freestyle in front of a mirror to figure out what looks good on your body. The moves that look great in sneakers are completely different than those that look great in heels."
Tyne's ideal heel: "I always go for comfort and safety over cuteness. Boots are more supportive because they embrace your entire foot."
Dana Foglia
Heel cred: Dana has performed and toured with Janet Jackson, Rihanna and Beyoncé (she was Beyoncé's assistant choreographer during the I Am... tour). Dana currently teaches a stiletto heels class at Broadway Dance Center in NYC.
Expert advice:
"Stay in class. Some of the strongest dancers in heels are those who have been classically trained and have a strong foundation in ballet and modern. They know their bodies and can create beautiful lines with their legs and feet."

"Do lots of relevés—you need strong ankles to support your movement."

"Wear heels in 'real' life. I run around NYC in them! It helps you figure out how to walk in them and where to place your weight for stability."
Dana's ideal heel: "I prefer a simple, three- or four-inch black or nude pump without straps, which can interrupt the line. Just keep it simple."
Kamilah Barrett
Heel cred: Kamilah has danced with Prince, Missy Elliot and 50 Cent, and was a finalist on "So You Think You Can Dance" Season 1. Now she teaches Heel Hop, a course she designed to prepare you to dance in heels.
Expert advice:
"Strengthen your glutes and abs to hold a neutral spine."

"Learn the choreography in music videos, then put on a pair of heels and try it. You'll be able to feel where your body is weak—target and strengthen those areas."

"Be confident. Dancing in heels not only makes you sexier and more fashionable, it helps to lengthen your lines."
Kamilah's ideal heel: "I prefer a thin, three-inch heel, with a round toe and straps around the ankle and across the toe. When I pick up my foot, the whole shoe should come with me."
Did You Know? Common heels-related injuries include ankle sprains, tendinitis, knee injuries and lower back pain. Make sure to consult a doctor before slipping on a pair.
Quick Tip: Heels can be tough on your feet. To reduce swelling and ease pain, soak your feet in ice water for 15 to 20 minutes after dancing.
Dancer Yesenia Ayala first caught our eye in the off-Broadway production of Sweet Charity with Sutton Foster earlier this year. So, we were super excited when we found out she was making her Broadway debut in this spring's sweetest new show Charlie and the Chocolate Factory. (Both productions were choreographed by Joshua Bergasse.)

Keep reading...
Show less
May. 28, 2017 11:00AM EST
May. 27, 2017 02:49PM EST
May. 26, 2017 03:47PM EST
Since the NYC premiere of Alexei Ratmansky's Whipped Cream at American Ballet Theatre's spring gala Monday night, the DS editors haven't stopped talking about its creepy-cute sets and costumes, created by artist Mark Ryden. Well, the obsession is about to get even crazier, because we just heard that Ryden's artwork for the ballet is now on display in not one, but TWO locations in NYC.
Keep reading...
Show less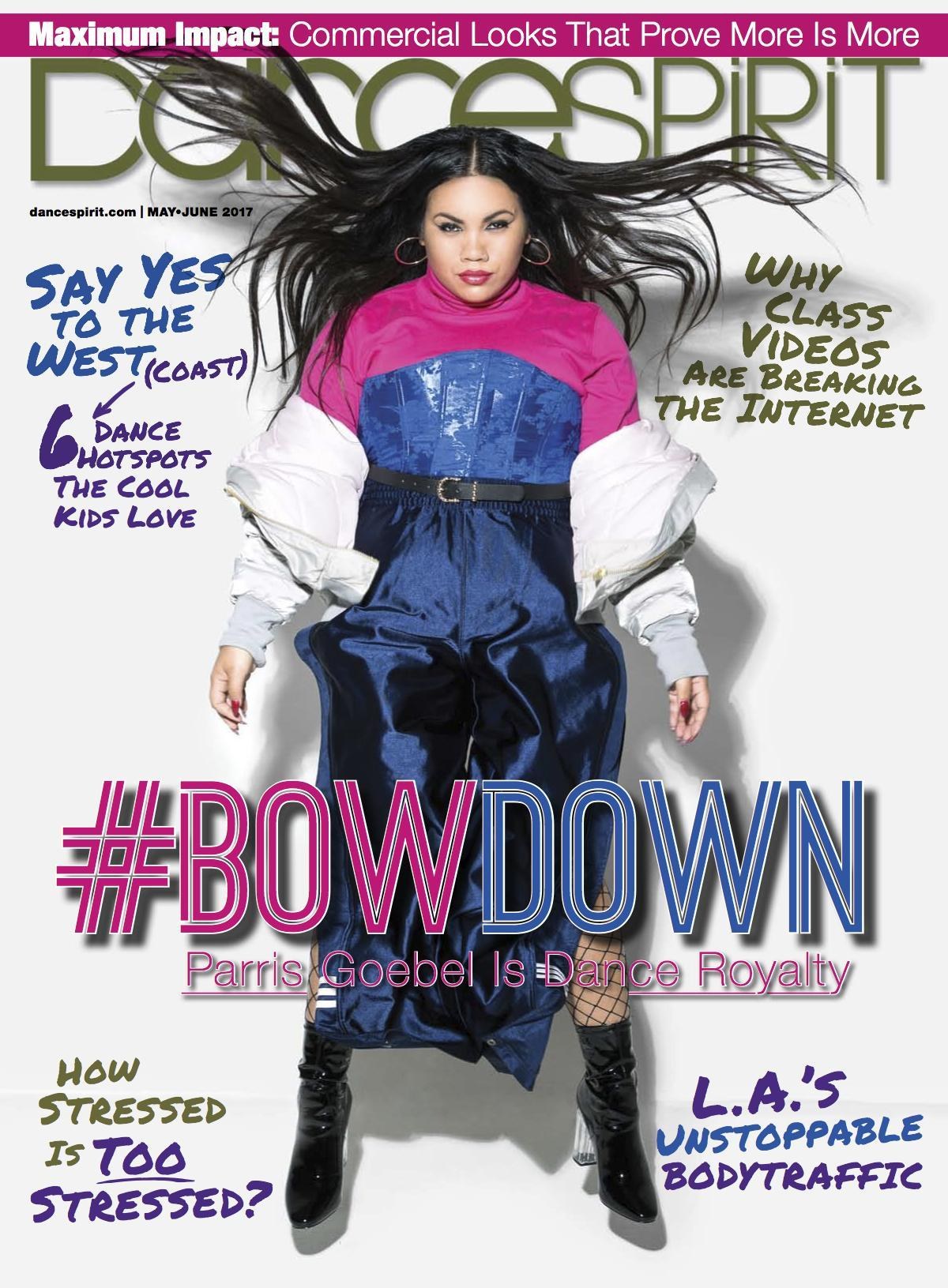 Get Dance Spirit in your inbox