Hereditary Angioedema FAQ
In Dance Spirit's September issue, 15-year-old dancer Kelsie Neahring shares her struggle with hereditary angioedema (HAE), a rare disorder that causes her body to unexpectedly swell up. We talked to G. Wendell Richmond M.D., clinical assistant professor at University of Illinois College of Medicine at Rockford and one of Kelsie's doctors, to learn more about HAE.
What is HAE?
HAE is an extremely uncommon disease caused by a deficiency of C1 inhibitor, a protein that controls a compound called bradykinin that helps maintain fluid balance within tissues. This causes angioedema, which is simply the swelling of the face, hands, abdomen, etc. The frequency of attacks varies. Some patients will have one or two attacks per year, while someone like Kelsie can have 3 or 4 attacks in a week. When the swelling involves the larynx and throat, HAE is potentially life threatening.
What are the types of HAE?
There are three forms of HAE: type 1, type 2 and HAE with normal C1 inhibitor, which was referred to as type 3 until recently. Type 1 is when the body doesn't make any C1 inhibitor at all. Type 2 is when the body makes C1 inhibitor, but it doesn't work in the way it should. And HAE with normal C1 inhibitor, the type that Kelsie has, is when the body makes working C1 inhibitor, but patients still experience angioedema.
How do I know if I'm at risk for hereditary angioedema?
Individuals with Types 1 and 2 HAE usually have a family member with the disease. There are also some clues to look out for. Maybe you'll go to the dentist for a procedure and come out of it with a lot of facial swelling or you'll grab a tool tightly and have swelling of the hands. Frequently, symptoms are relatively subtle, so it often goes undiagnosed or is mistaken for something else like an allergy. In females, angioedema symptoms often begin in relation to an increase in estrogen, whether it's starting your period, taking birth control pills or getting pregnant.
What can HAE patients do to treat their symptoms?
Patients with HAE type 1 and 2 can keep things relatively in control by taking attenuated antigens, a variation on testosterone that increases the production of C1 inhibitor. Unfortunately, for patients with HAE with normal C1 inhibitor like Kelsie, there is no way to prevent attacks. Instead, they can take an inhibitor of bradykinin at the start of an attack. Though these medications are effective, they only last for about an hour to an hour and a half.
Joe Toreno
Keep reading...
Show less
May. 24, 2017 04:44PM EST
Photo by ABC/Eric McCandless
And that's a wrap on "Dancing with the Stars" Season 24, ladies and gents! It's certainly been one for the books. From injuries to shocking eliminations, let's just say Season 24 has had its emotional ups and downs. But despite all that, the season made for some seriously phenom dancing and some killer performances. And as usual, we've loved watching every second of those cha chas, foxtrots, and waltzes.
Let's get right to the exciting stuff, though: Last night's winning couple of "Dancing with the Stars" is...
Keep reading...
Show less
May. 23, 2017 01:11PM EST
Via @quinn_starner on Instagram
Nearly 80,000 dance-loving Instagram followers can't be wrong: Quinn Starner is one to watch. And what's just as impressive as the 15-year-old's rabid online following is her ever-growing list of competition accolades. Quinn, who trains at Indiana Ballet Conservatory and Stars Dance Company, been named first runner-up at The Dance Awards for two years in a row (as a junior and a teen); was the 2016 West Coast Dance Explosion Teen National Champion; earned first place in contemporary and third place in the classical division at Youth America Grand Prix Regionals in Pittsburgh last year; has won the Grand Prix Award at ADC|IBC; and was a gold medalist at World Ballet Art Competition Grand Prix. Plus, she made it to the Academy round on last year's "So You Think You Can Dance: The Next Generation," and has performed as Clara in the Radio City Christmas Spectacular. Here's what Quinn has to say about her favorite songs, teachers, and career highlights.
Keep reading...
Show less
May. 23, 2017 02:34PM EST
NBC
Want a chance to get personally involved in the HOTLY anticipated TV show "World of Dance"? Of course you do. That's why J. Lo. and the rest of the "WOD" team have launched an interactive version of the upcoming NBC series that lets Snapchatters get in on the action.
Keep reading...
Show less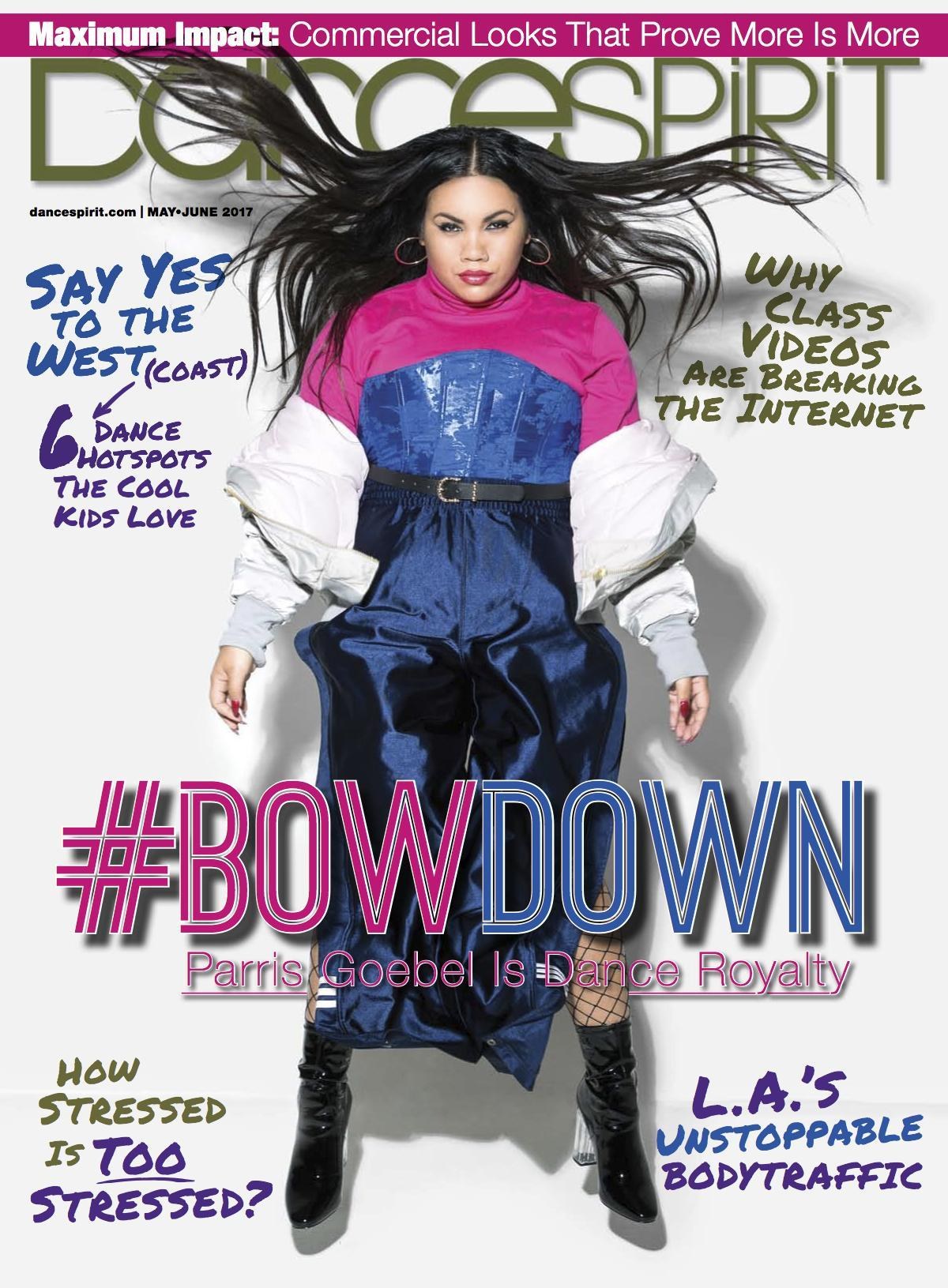 Get Dance Spirit in your inbox