Here's How to Read Nutrition Labels
Lucas Chilczuk
At first glance, nutrition labels can seem like a foreign language or a tricky math problem—unless you've got a grip on the basics. And while it may be easier to just grab a snack when you're rushing to rehearsal, it's worth taking a closer look to know what you're getting out of your food. Dance Spirit asked Peggy Swistak, MS, RDN, CD, of Pacific Northwest Ballet, to highlight the most important components of a label, so you'll know what information to look for (and where to find it).
---
Note: All labels are based on a 2,000-calorie-a-day diet.
Serving size and servings per container: "Many people confuse a product's serving size with servings per container," Swistak says. For example, a bag of chips may list the serving size as 10 chips, and the servings per container as 3. This means that if you're planning on eating the entire bag, you need to multiply the listed numbers by 3—so if there are 100 calories per serving, then the entire bag is actually 300 calories.
Saturated and trans fats: "There are plenty of healthy fats that we need," Swistak says, "but saturated and trans fats should be avoided." You can find these under the "Total Fat" category of the label.
Sodium: The recommended Percent Daily Value (%DV) of sodium is less than 2,300 mg a day. Lots of foods that might not seem salty, like cereal, still have substantial sodium content, which can easily cause you to surpass the recommended amount. Make sure to check the amount of sodium, listed in milligrams, and its corresponding %DV.
Sugars: "Sugar is often perceived as the bad guy, but that's not always the case," Swistak explains. It's the added sugars that are the culprit (think honey or agave in a yogurt, or icing on a granola or energy bar). These are often just sugars with no essential nutrients, and end up being "empty" calories. Look out for the total amount of sugar, and "Added Sugars" below it.
Ingredients list: According to Swistak, "the first four ingredients listed are the most important." Since ingredients are listed in order of weight, the first four make up most of the product. Keep your eye out for ingredients that could potentially have added sugars (like syrups or sweeteners), as well as anything you might have an allergy to.
The numbers on nutrition labels shouldn't make or break your diet. Use them as a guide to make informed choices about what nutrients you need more (or less) of over the course of a day.
Beneath the Black Bar
You'll notice a thick black bar near the bottom of a nutrition label. Just beneath it are the vitamins and minerals in the product, as well as their corresponding percentages. These percentages, or the Percent Daily Value (%DV) represent how much of the daily recommended amount of each vitamin or mineral you get per serving. The bottom line? "The bigger the percentages at the bottom of the label, the better the product," Swistak says.
Much of Janelle Ginestra's career has been about helping others shine. She's dedicated herself to supporting and cheerleading her partner, WilldaBeast Adams; the emerging talents in their dance company, ImmaBEAST; and the countless dancers she inspires at master classes and conventions. Her YouTube channel has become a launching pad for young talents like "Fraternal Twins" Larsen Thompson and Taylor Hatala, thanks to viral videos featuring Ginestra's creative vision.
But Ginestra's a skyrocketing success in her own right—an in-demand choreographer, a social media influencer, and a dance entrepreneur, building a legacy one eight-count at a time. It's time for her turn in the spotlight. And she's more than ready. "I want to be a legend in whatever I do," she says. We'd argue that she already is.
Keep reading...
Show less
Win It
Oct. 13, 2017 04:31PM EST
Daphne Lee is a queen, and not just in the "OMG Girl Boss Alert" sense of the word. She's an actual queen—a beauty queen. Crowned Miss Black USA in August, she's been doing double duty as she continues to dance with the Memphis based dance company, Collage Dance Collective. Lee's new title has given her the means to encourage other black girls and boys to pursue their dreams, while also pursuing dreams of her own. The scholarship money awarded with the pageant title will assist her as she earns a Masters of Fine Arts degree at Hollins University.
Keep reading...
Show less
When a choreographer finds a composer whose music truly inspires her, it can feel like a match made in dance heaven. Some choreographers work with the same composers so frequently that they become known for their partnerships. New York City Ballet soloist and resident choreographer Justin Peck, for example, has tapped composer Sufjan Stevens numerous times (last spring, the two premiered The Decalogue at NYCB, to rave reviews); L.A. Dance Project's Benjamin Millepied's working relationship with composer Nico Muhly has spanned a decade and two continents; and when tap dancer Michelle Dorrance premiered the first-ever Works & Process Rotunda Project, a site-specific work for New York City's Guggenheim Museum, last year, percussionist Nicholas Van Young was by her side as an equal partner. Successful collaborations require compatibility between artists, direct and honest communication, and flexible, open minds. But when the stars align, working with a composer can be extremely rewarding.
Keep reading...
Show less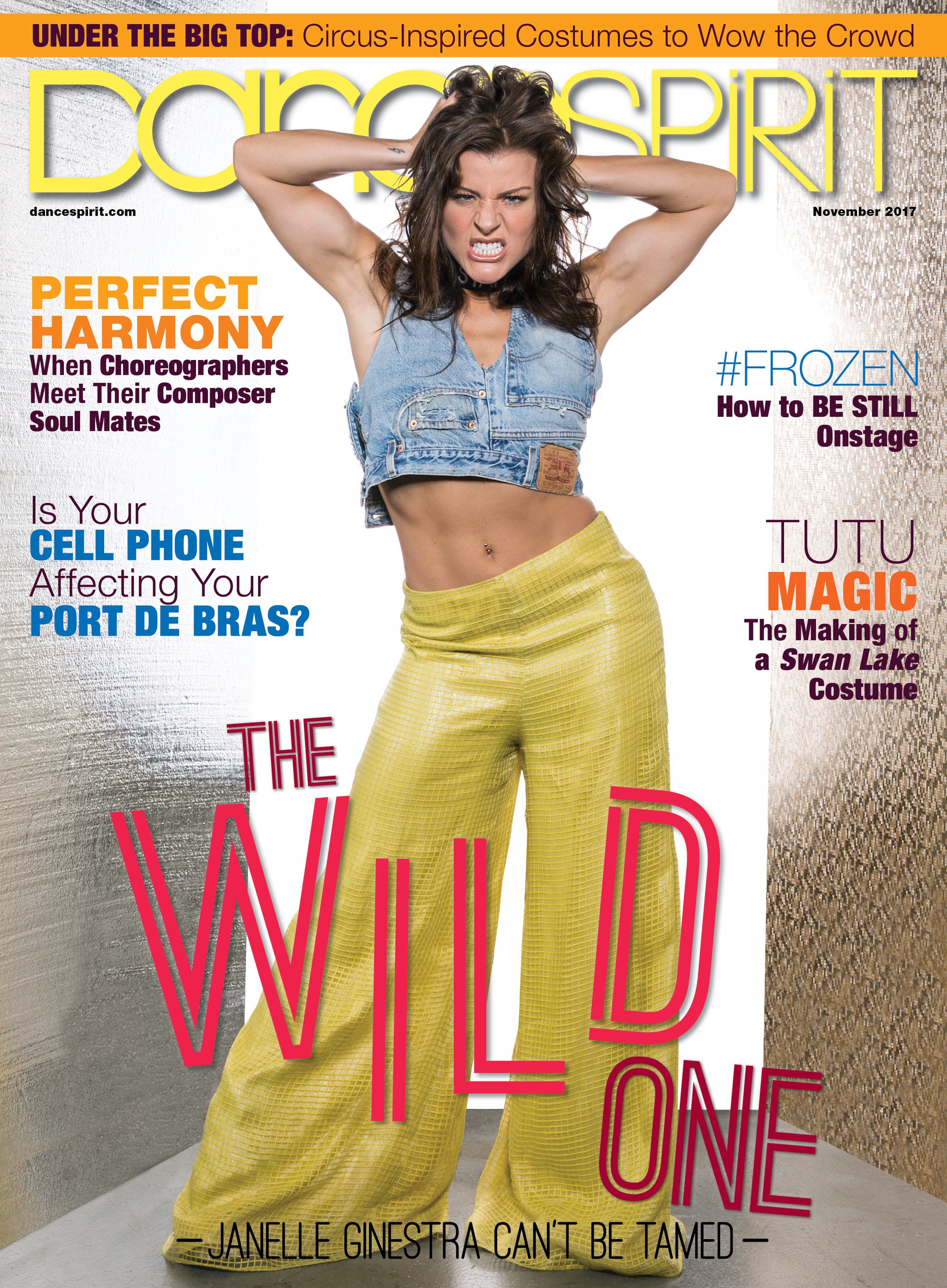 Get Dance Spirit in your inbox