Here's How to Read Nutrition Labels
Lucas Chilczuk
At first glance, nutrition labels can seem like a foreign language or a tricky math problem—unless you've got a grip on the basics. And while it may be easier to just grab a snack when you're rushing to rehearsal, it's worth taking a closer look to know what you're getting out of your food. Dance Spirit asked Peggy Swistak, MS, RDN, CD, of Pacific Northwest Ballet, to highlight the most important components of a label, so you'll know what information to look for (and where to find it).
---
Note: All labels are based on a 2,000-calorie-a-day diet.
Serving size and servings per container: "Many people confuse a product's serving size with servings per container," Swistak says. For example, a bag of chips may list the serving size as 10 chips, and the servings per container as 3. This means that if you're planning on eating the entire bag, you need to multiply the listed numbers by 3—so if there are 100 calories per serving, then the entire bag is actually 300 calories.
Saturated and trans fats: "There are plenty of healthy fats that we need," Swistak says, "but saturated and trans fats should be avoided." You can find these under the "Total Fat" category of the label.
Sodium: The recommended Percent Daily Value (%DV) of sodium is less than 2,300 mg a day. Lots of foods that might not seem salty, like cereal, still have substantial sodium content, which can easily cause you to surpass the recommended amount. Make sure to check the amount of sodium, listed in milligrams, and its corresponding %DV.
Sugars: "Sugar is often perceived as the bad guy, but that's not always the case," Swistak explains. It's the added sugars that are the culprit (think honey or agave in a yogurt, or icing on a granola or energy bar). These are often just sugars with no essential nutrients, and end up being "empty" calories. Look out for the total amount of sugar, and "Added Sugars" below it.
Ingredients list: According to Swistak, "the first four ingredients listed are the most important." Since ingredients are listed in order of weight, the first four make up most of the product. Keep your eye out for ingredients that could potentially have added sugars (like syrups or sweeteners), as well as anything you might have an allergy to.
The numbers on nutrition labels shouldn't make or break your diet. Use them as a guide to make informed choices about what nutrients you need more (or less) of over the course of a day.
Beneath the Black Bar
You'll notice a thick black bar near the bottom of a nutrition label. Just beneath it are the vitamins and minerals in the product, as well as their corresponding percentages. These percentages, or the Percent Daily Value (%DV) represent how much of the daily recommended amount of each vitamin or mineral you get per serving. The bottom line? "The bigger the percentages at the bottom of the label, the better the product," Swistak says.
(From left) Mean Girls dancers Riza Takahashi, Ben Cook, Kamille Upshaw, Jonalyn Saxer, DeMarius R. Copes, and Stephanie Lynn Bissonnette (photos by Erin Baiano)
Get in, losers. We're going to Broadway.
OK, not losers, actually—more like the bajillion die-hard fans of Tina Fey's 2004 cult hit Mean Girls, who've been wearing pink every Wednesday since a musical adaptation of the film was first teased back in 2013.
Now their world is like a cake filled with rainbows and smiles, because Mean Girls the musical, which had a trial run in Washington, DC, last fall, is set to open at Broadway's August Wilson Theatre April 8. And in a very grool twist, it turns out the show—with direction and choreography by Casey Nicholaw and a book by Fey herself—is delightfully dancey.
Keep reading...
Show less
Screenshot form YouTube
What do you get when a hoard of dancers collaborate to the catchy tune of "Love Somebody," by the band Frenship? The most epic dance party ever, of course! Said dance party was produced by the talented Michael Riccio, who's performed in feature films, including "Confessions of a Teenage Drama Queen" and "Shrek Forever After."
Keep reading...
Show less
Quiz
Dec. 11, 2017 04:24PM EST
Alicia Vikander in Tomb Raider (Warner Brothers)
Keep reading...
Show less
University of Minnesota Dance Team (courtesy University of Minnesota)
They say there's no "I" in "team"—and nowhere is that truer than the world of college dance teams, where precision reigns, uniformity is key, and a single misstep from any given "I" can cost a group a championship trophy. So it's unsurprising that securing a spot on one of the best dance teams in the country is no easy feat.
Members of these highly athletic teams rehearse for hours every week—on top of academic classes and commitments—and perform at football and basketball games, annual concerts, and nationally televised competitions (hi, ESPN). And "no I" rule notwithstanding, each of these top teams is made up of highly trained, highly technical, highly hard-core individuals, who come together to create a ready-for-victory pack.
These six teams aren't one-off success stories—they're consistently strong, and earn the top spots at major competitions like UDA and NDA nearly every year. Up for the challenge? Here's what to know before you go to auditions.
Keep reading...
Show less
Popular
Mar. 16, 2018 12:48PM EST
courtesy ADCC
Are you a high school senior who's been accepted to a four-year accredited college or university program? Congrats! Within the 2017-2018 season, have you competed in events run by at least two of the organizations in the above graphic? Double congrats, because the Association of Dance Conventions and Competitions, or ADCC for short, wants to give you $1,000 (!!) towards college tuition.
Keep reading...
Show less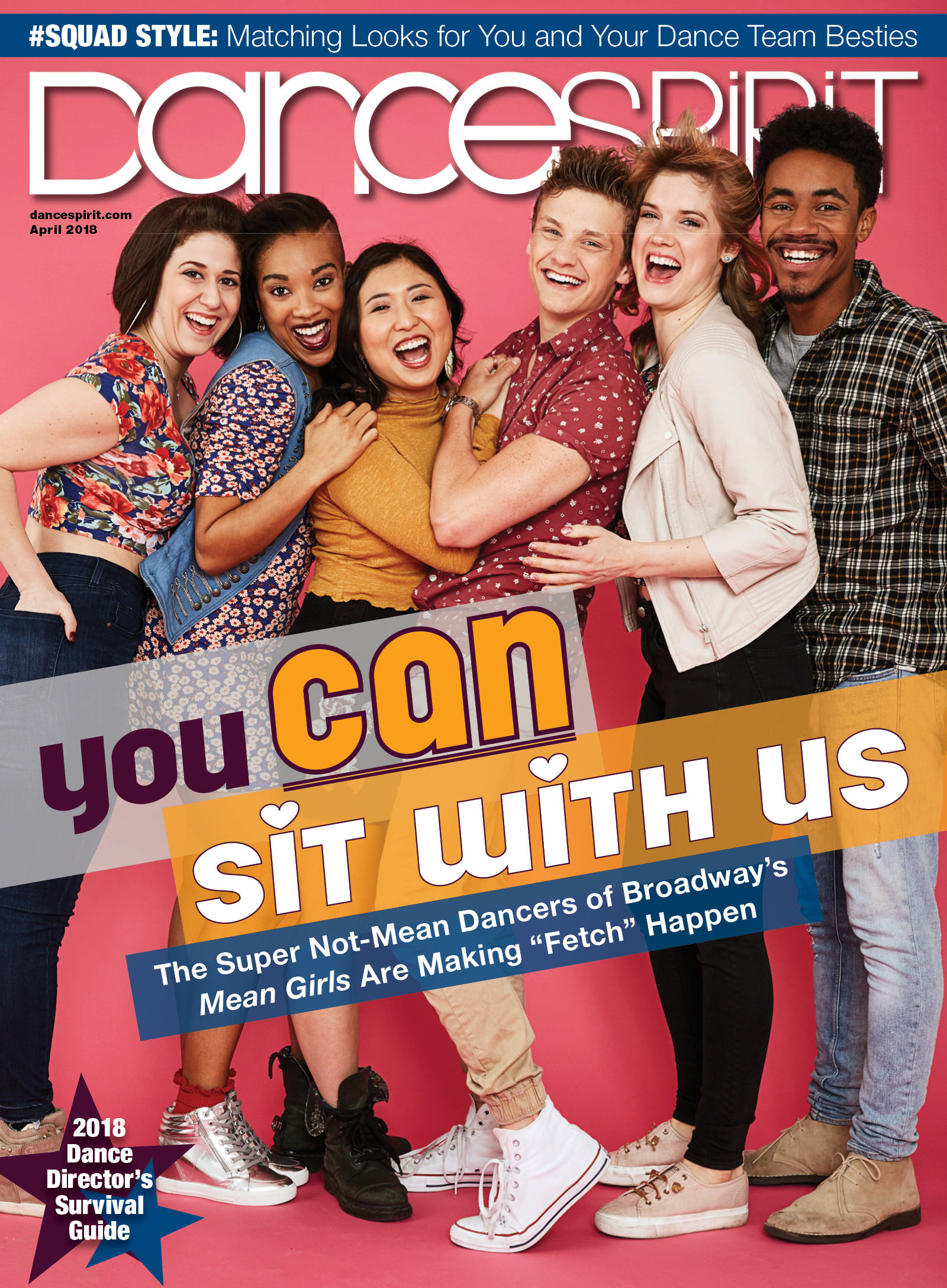 Get Dance Spirit in your inbox