How To
Jun. 07, 2017 04:01PM EST
Here's How to Resist Competition Rivalries
Illustration by Lealand Eve
It's competition weekend, and you're beyond excited to perform with your studio—until you find out your biggest rival's going to be there, too. It's a nerve-racking, and common, experience. How can you make sure you have the best weekend possible even when facing off against your greatest opponent? Here's the lowdown on making every competition a positive experience.

---
Break the Ice

Talking to your rival might seem strange, or even scary, but Gary Pate, director of Starpower International Talent Competition, says it's something he always encourages at their events. "Make an effort to walk over and shake the hand of your competitor," he says. "If you take a chance and get to know your rivals, it might completely change the way you think of them. It's so important for dancers to take advantage of opportunities to branch outside the confines of their own studios."

Anne Forrest, director of Inspire School of Dance in Naperville, Illinois, also encourages students to reach out to rivals. "Be the first to go up to another competitor and say 'hello,' and the first to tell them 'good job' after a performance, too." She suggests trying to make one new friend this way every time you compete. Beginning a conversation will alleviate some of the tension between you and your rival.

Get Inspired

There's a big difference between rivals who watch each other and become jealous and those who watch to learn. According to Forrest, "If you choose to become inspired by your rival's talent, you have an opportunity to improve your own dancing." After all, competing would be boring if you didn't have any real competition. Observe talented rivals and see what you can learn from their gifts. "I always ask dancers to find the places where their fellow competitors excel," Forrest says. "Then, we talk about how those talents can be the motivation that pushes them to improve and be their very best."

Don't Hold the Applause

Make an effort to share encouragement with rivals before and after a performance. Witnessing moments of good sportsmanship backstage is something Pate loves. "I've seen students from one studio form a line to congratulate and cheer on dancers from another as they come off stage," he shares.

Brian Young, owner of Sweatshop Dance in Denver, Colorado, and his dancers have a unique way of offering congratulations to fellow competitors. "After the award ceremony, we don't keep any trophies or medals we receive. Instead, the dancers find someone from another studio who they believe deserves extra praise for their performance and offer the award to them," he says. "It might sound cheesy, but younger dancers especially get such a kick out of this, and it's a really great way to reach out, spread positivity and create unity among rival studios."

Turn to a Teacher

Sometimes, no matter how hard you try, someone else will be determined to make a situation negative. Young says this is where teachers can step in. His studio has a "don't engage" policy when students are faced with negative competition interactions. "If a dancer is in a situation and feels she can't represent the studio well with words, I expect her to take herself out of the equation and come find me," he says. Forrest also encourages students to come to her if they can't handle a situation on their own. "If a rivalry becomes negative, pause before you respond," she says. "Unless you can think of a positive way to answer, just walk away and find your teacher."
The Bottom Line

It's difficult to have dance competitions without some rivalries, but it's possible for those rivalries to promote positivity rather than negativity. Respect those you're going up against—and don't forget that one competition weekend doesn't define who you are or how much talent you have
Much of Janelle Ginestra's career has been about helping others shine. She's dedicated herself to supporting and cheerleading her partner, WilldaBeast Adams; the emerging talents in their dance company, ImmaBEAST; and the countless dancers she inspires at master classes and conventions. Her YouTube channel has become a launching pad for young talents like "Fraternal Twins" Larsen Thompson and Taylor Hatala, thanks to viral videos featuring Ginestra's creative vision.
But Ginestra's a skyrocketing success in her own right—an in-demand choreographer, a social media influencer, and a dance entrepreneur, building a legacy one eight-count at a time. It's time for her turn in the spotlight. And she's more than ready. "I want to be a legend in whatever I do," she says. We'd argue that she already is.
Keep reading...
Show less
Win It
Oct. 13, 2017 04:31PM EST
Week five of "Dancing with the Stars" proved to be one of the best weeks of the season so far. (And we're not just saying that because Mickey made a cameo debut on the piano during one of the routines—although that certainly didn't hurt!) Everyone brought their A-game, and with such a fun theme the contestants were able to really let their guards down. There was true sincerity in their dancing that we hadn't seen before. But not all Disney stories end with a "happily ever after," and one couple still had to hang up their dancing shoes.
If there's one week you should watch all the routines of it's undoubtedly this one... But, ICYMI, scroll below for our highlights of the night.
Keep reading...
Show less
Via Facebook
Almost a month out, Puerto Rico continues to suffer the devastating aftereffects of Hurricane Maria. Many of the island's residents still lack power, clean water, and safe housing. Ballet classes? For Puerto Rican dance students, they must feel like an impossible luxury.
But a dance studio in Florida is working to allow a group of young Puerto Ricans to continue their training. And it needs your help.
Keep reading...
Show less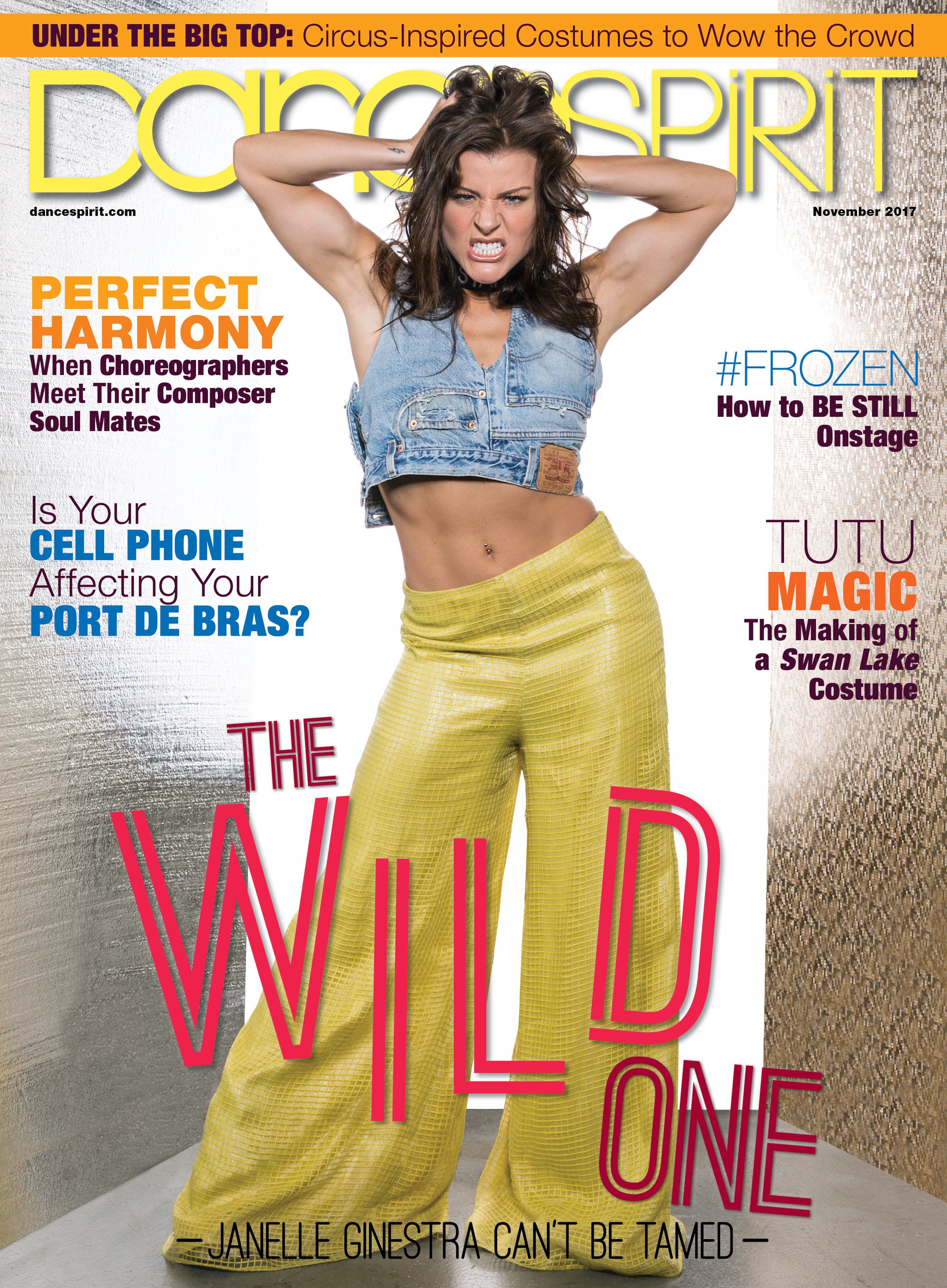 Get Dance Spirit in your inbox