Here's Your Chance to Appear on "SYTYCD"!
Raise your hand if you've ever dreamed of performing on "So You Think You Can Dance."
Now that literally all of you are raising your hands, here's some happy news: The show has teamed up with the Vyclone app to give fans a chance to do just that.
How, you ask? Well, each week, Vyclone will allow you to record yourself dancing to a different song. Immediately, the app'll create a remix video—a composite that combines your moves with the pre-recorded moves of a "SYTYCD" dancer. And as if watching yourself "performing" next to some of the show's biggest stars weren't amazing enough, the best user-generated videos will also be played on "SYTYCD" live episodes, and/or online at fox.com/dance.
In case you're unfamiliar with the Vyclone app, Nigel Lythgoe himself has made a little instructional video explaining how it works:
And once you're up to speed on the logistical side of things, check out this week's song. Yes, you'll be (digitally) rocking out alongside none other than tWitch:
Leah Morrison in Trisha Brown's If You Couldn't See Me, in which the soloist never faces the audience (photo by Julia Cervantes, courtesy Trisha Brown Dance Company)
Postmodern pioneer Trisha Brown redefined how dance is seen and felt. A founding member of Judson Dance Theater, Brown frequently collaborated with other experimental artists like Yvonne Rainer, Merce Cunningham, Twyla Tharp, and Steve Paxton.
She embraced pedestrian movement, pairing everyday gesture with rhythm and fluidity. "It's liquid," says Wendy Perron, who danced with Brown in the '60s and '70s. "Like a river with many tributaries, water coming out of a faucet, or being on a raft and seeing the water move away in different directions." Brown also pushed beyond stages with choreography in fields, museums—even on the sides of buildings.
Keep reading...
Show less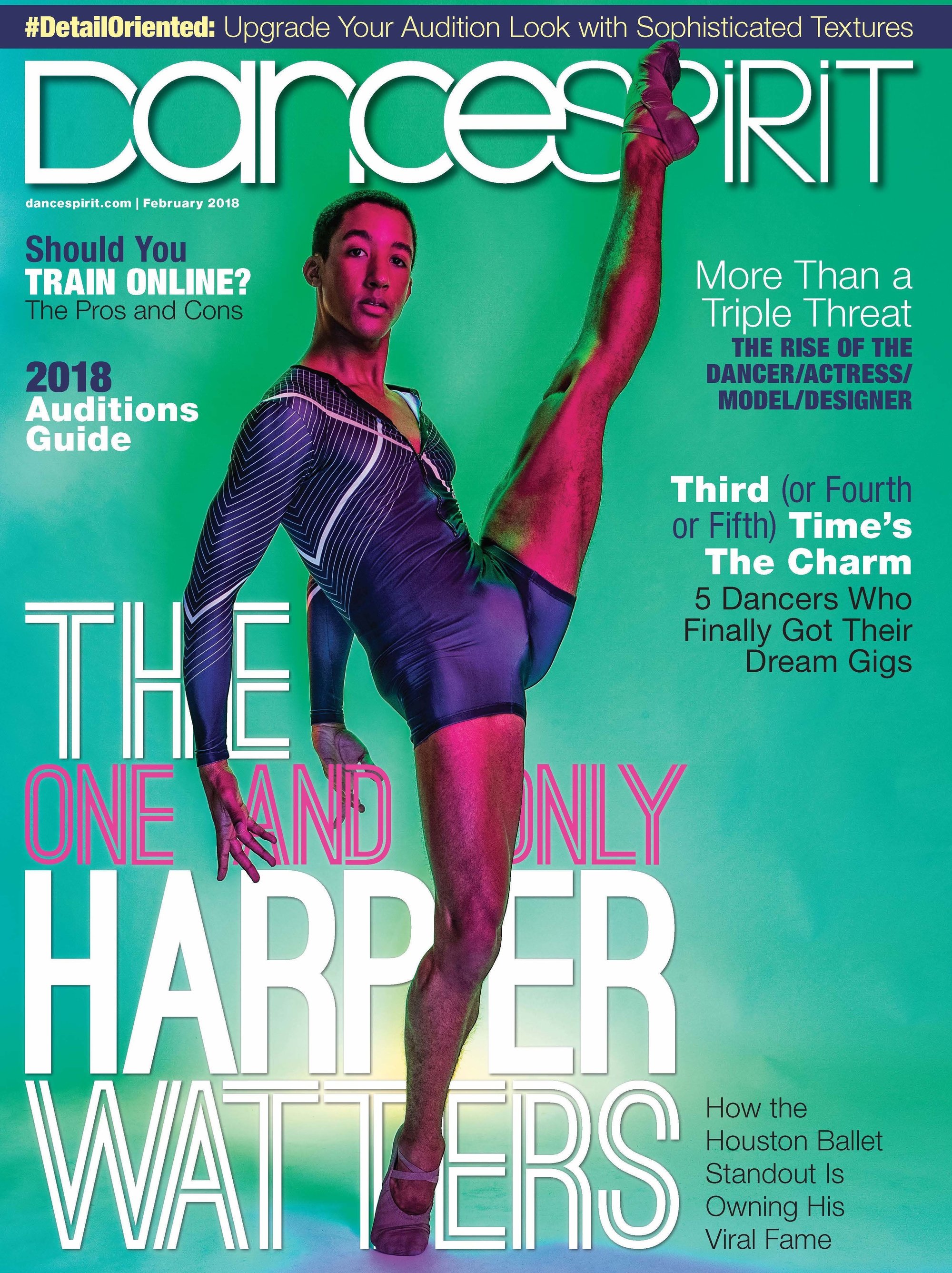 Get Dance Spirit in your inbox