Aug. 12, 2015 11:00AM EST
Here's a recipe for a delicious dance movie mash-up: Gather a gaggle of gorgeous ballerinas and a few top-notch hip-hop crews. Mix in a bunch of talented classical musicians. Add killer choreography by Dave Scott. Shake well.
What's this magical cinematic concoction called? High Strung—and it's coming to theaters this summer.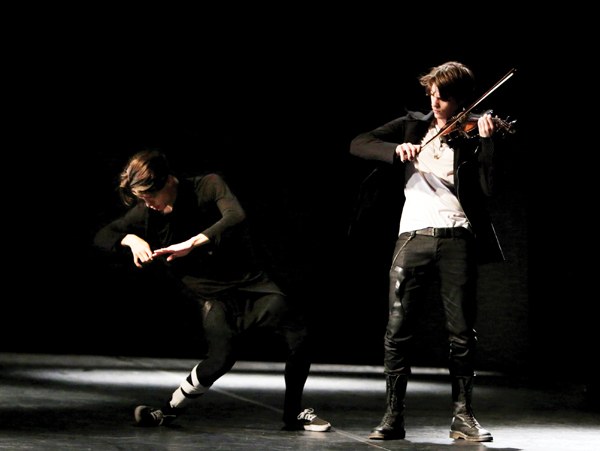 (From left) Rik (Ian Eastwood) and Johnnie (Nicholas Galitzine) break it down in High Strung (photo courtesy Riviera Films)
The film's story goes like this: Johnnie (Nicholas Galitzine) is a brilliant violinist fresh off the boat from Britain who's desperate to get a green card. In the meantime, he's making ends meet by busking in the NYC subways. Luckily, his new friend Ruby (Mariinsky Ballet alum Keenan Kampa), a ballet student at a prestigious performing arts school, has the inside scoop on a strings-and-dance competition that could land him $25,000 and a student visa to stay in the U.S. To wow the judges, Johnnie's going to need not only Ruby's help, but also an assist from his neighbors: the SwitchSteps hip-hop crew.
Per the usual dance movie formula, romance, drama and awesome dancing ensue. But this one just feels different from other dance films. "Having the classical music component really adds a lot," Kampa says. "And the diversity of the dancing makes the movie special, too. It's got everything from ballet dancers to b-boys to tango pros to tappers."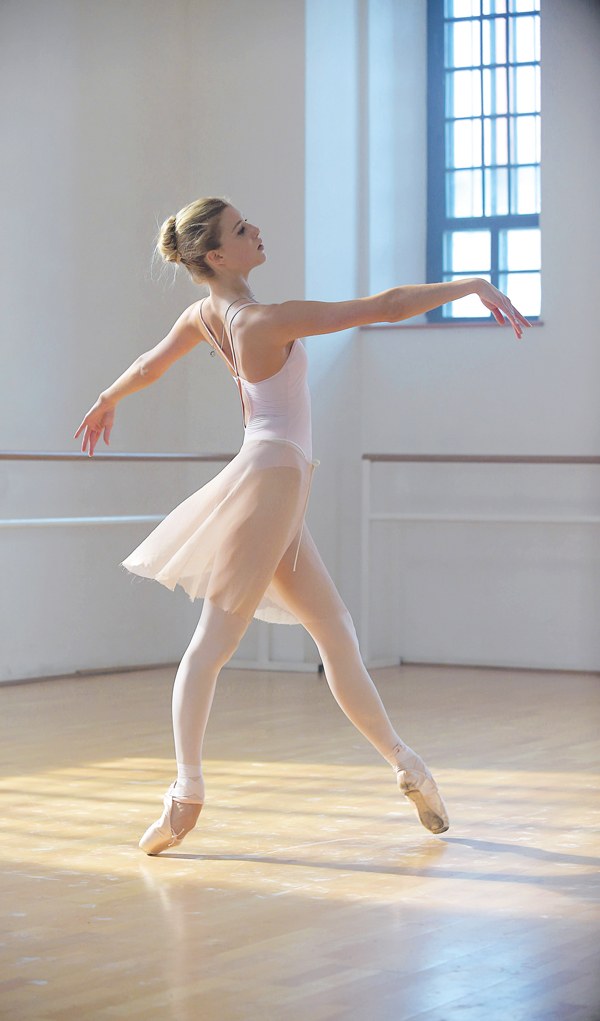 Ruby performing her ballet solo (photo courtesy Riviera Films)
To find all of those accomplished artists, director Michael Damian, writer/producer Janeen Damian (Michael's wife and a former dancer herself) and Scott had to cast a wide net. They held open auditions in L.A., NYC, Paris, London and Bucharest, Romania, and Scott personally recruited many of the dancers, including "So You Think You Can Dance" standout Comfort Fedoke and "America's Best Dance Crew" alum Ian Eastwood.
The High Strung shoot, which took place in both NYC and Bucharest, was full of long, grueling days. But the stream of photos and videos on the film's social media pages prove it definitely wasn't all work and no play. "Imagine taking 60 great dancers to work every day and letting them loose," Scott says. "It was just fun from
beginning to end."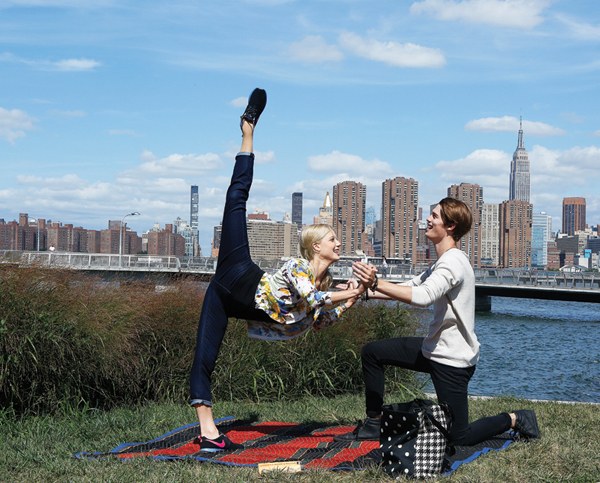 Johnnie romancing Ruby (Keenan Kampa) in NYC (photo courtesy Riviera Films)
High Strung's Best Dance Scenes
The subway showdown: Two underground hip-hop crews throw down in this high-octane, in-your-face dance sequence filmed in a Romanian train station—
a stand-in for NYC's subway. (Look for a cameo from Mr. Dave Scott himself!)
The ballet solo: Keenan Kampa gets the spotlight all to herself in a solo so extraordinary, you'll end up applauding in the movie theater.
The gala: Dueling violins set the soundtrack as the SwitchSteps crew wreaks playful havoc on a formal fundraiser.
The finale: A creative combo of hip hop and classical ballet pulls out all the stops in an over-the-top grand finish.
High Strung's Stars
In a cast packed with dance talent, Keenan Kampa and Ian Eastwood shine especially bright.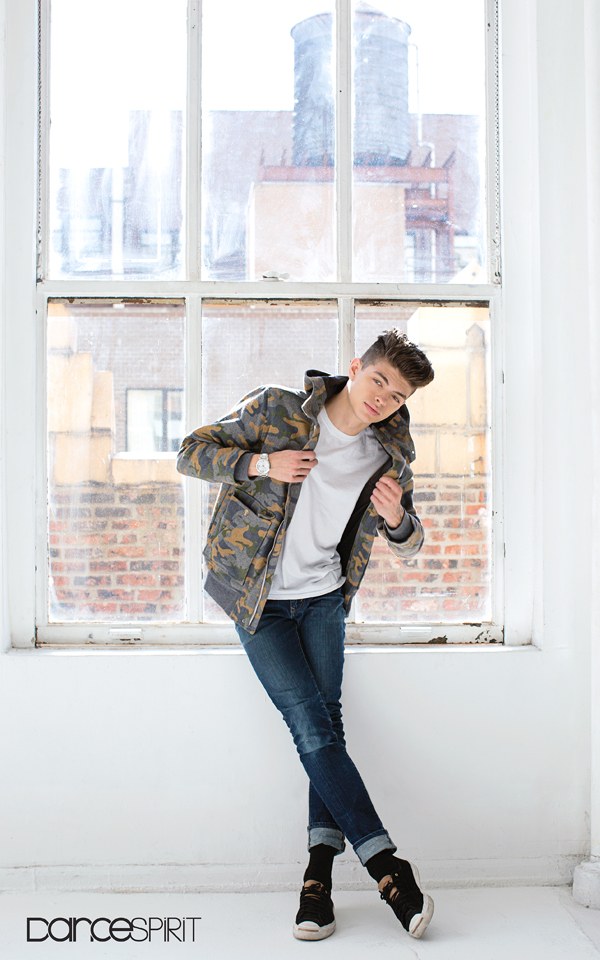 Ian Eastwood (photo by Erin Baiano)
America's Mos Wanted
Maybe you know him from Mos Wanted Crew, which snagged third place on "America's Best Dance Crew" Season 7. Maybe you've watched some of his virtuosic dance videos on YouTube. Or maybe you've caught one of his always-packed classes at The PULSE. Basically, Ian  Eastwood is everywhere—including, these days, in movie theaters.
Eastwood's leap into the acting world started with a call from Dave Scott, whom Eastwood has known since the age of 11, when they met at a Monsters of Hip Hop convention in Chicago. "He said he'd gotten an audition for me, and really wanted me to come," Eastwood says. "I love Dave and was starting to get into film on the directing end, so I was open to the idea of doing some acting."
Eastwood landed the role of Rik, the freestyling king of the SwitchSteps crew. It was familiar territory for the innovative hip-hop dancer, who's trained in a variety of styles. "I drew on real-life experiences I've had being in a crew," he says. "The character felt like a fun, hyped-up version of myself."
Even though the acting came naturally, Eastwood put a lot of pressure on himself to deliver dance-wise—especially in the intense finale. "I knew this was going to live on camera forever," he says, "so I had to make it dope for every take."
Now that the movie has wrapped, Eastwood's setting his sights on his next ambitious project: a "dance mix-tape" he hopes to debut this summer. "It's like a fusion of a dance short film and a music mix-tape," he says of the 25-minute movie, which features a 10-song soundtrack. As the writer, choreographer, director and editor, Eastwood's the main creative force behind the project, and he credits a lot of his newfound moviemaking skills to his High Strung experience. "I learned a ton about the technical side of things on the film," he says. "Now I'm taking that knowledge and using it to make something else great."
From the Mariinsky to the Movies
Ballerina Keenan Kampa was feeling pretty low in January 2014. Though she'd been the first American to join Russia's prestigious Mariinsky Ballet two years earlier, her stellar career with the company was cut short by injury. She'd returned to the U.S. to undergo surgery to repair several labral tears in her left hip. But shortly after her operation, she received a tweet from High Strung director Michael Damian. "He'd seen me in a story NBC did on the 2014 Olympic ceremonies in Russia, which featured the Mariinsky," Kampa says. "I wrote back and said that I'd always wanted to act—and was definitely interested in hearing more details."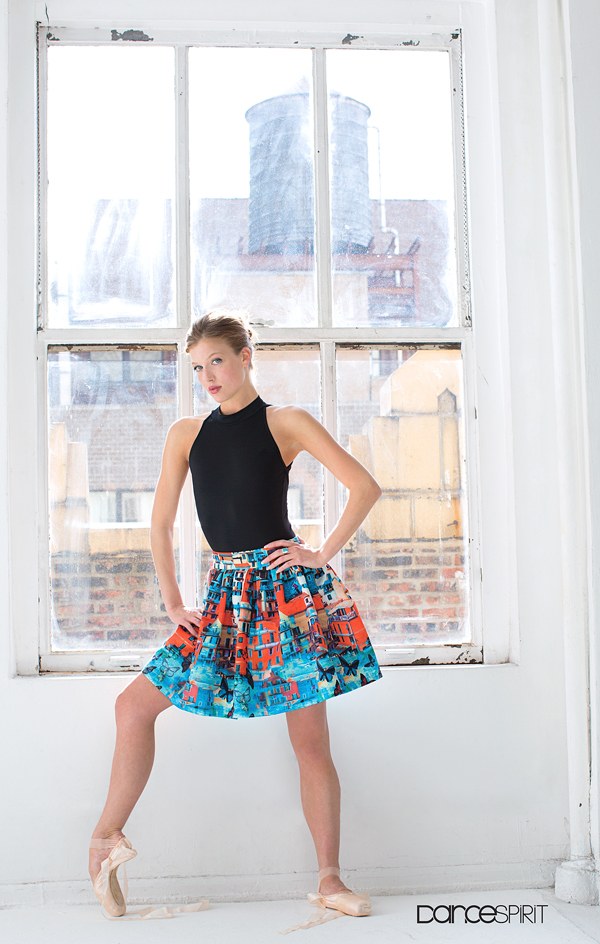 Keenan Kampa (photo by Erin Baiano)
Before Kampa could audition, she had to get well. She spent two months at a rehabilitation center in Vail, reclaiming her ballerina body. "I accelerated my recovery as much as I could," she says. It was hard work, but it paid off: She read for the lead role of Ruby and nailed it, partly because she could relate to the character. "She reminded me of myself when I first started dancing," Kampa says. "There's a maturity and seriousness that comes with time, but Ruby's still in the phase where she's very wide-eyed and optimistic."
Though—unlike Ruby—Kampa is a seasoned professional, she still had a thing or two to learn on set. Dancing for the camera rather than a live audience was an adjustment, as was working with a hip-hop choreographer. "I was a little nervous going in, because Dave and I come from such different backgrounds. But he couldn't have been more fun to work with," Kampa says. "He'd tell me, 'I want this feeling,' and then he'd show me a hip-hop move and ask how I'd translate it to ballet."
Kampa also picked up a few things from the SwitchSteps dancers, who taught her everything from popping and locking to headspins. "It was like a party," she says, laughing. "As ballet dancers, we tend to get lost in aesthetics and the quest for perfection. It was really eye-opening for me to see how much they just loved moving."
Kampa's acting career is now in full force: She recently signed with the company that manages Keira Knightley and Sienna Miller. Her original plan of returning to Russia after healing is now on hold, and she's totally OK with that. "I'm going to take a break from the ballet company and see what happens with acting," she says. "I'm in a very happy place right now!"
(From left) ABT's Erica Lall; NYCB's India Bradley; Washington Ballet's Nardia Boodoo; NYCB's Rachel Hutsell (all photos by Rachel Neville)
Misty Copeland. Her name is synonymous with exquisite artistry and outspoken advocacy. And her visibility has made a huge impact on the ballet world. Ballet's relationship with race has always been strained at best, hostile at worst. But Copeland's persistent message and star quality have finally forced the ballet industry to start talking about racial diversity, inclusivity, and representation. "The rarity of seeing ourselves represented is sad," Copeland says. "The more we see every hue and body shape represented on the stage, the more possibilities young dancers feel they have for themselves."
Keep reading...
Show less
Our nominees (clockwise from top left): Roberto Campanella, Aurélie Dupont, Ashley Wallen, and Anthony Van Laast
Last month, we asked why there wasn't a Best Choreography category at the Oscars—and discovered that many of you agreed with us: Choreographers should definitely be acknowledged for their work on the super-dancy movies we can't get enough of.
Now, we're taking matters into our own (jazz) hands.
We've decided to create a Dance Spirit award for the best cinematic choreography of 2017. With your input, we've narrowed the field to four choreographers whose moves lit up some of the best movies of the year. Check out our nominations for best choreography below—and vote for the choreographer you think deserves the honor. We'll announce the winner on Friday, March 2.
Being a dancer comes with the task of having to entertain the same questions over and over again from those outside the dance world. Of course, we love having our friends and family take an interest in our passion—but if someone asks ONE MORE TIME whether or not we've met Travis Wall, we might just go crazy.
Here are 10 questions that dancers hate getting asked.
Keep reading...
Show less
ABT JKO School student Miuka Kadoi shoiwng off her beautiful line (photo by Kenneth Edwards)
Contemporary phenom Christina Ricucci has super-flexible hips, which means she can stretch her legs to unbelievable heights. But when she noticed herself making contorted positions in class, Ricucci realized she was approaching her extensions all wrong. "I went back to the basics in class, squaring my hips and using my turnout," Ricucci says. "I learned to create proper positions, rather than whacked-out versions of them."
Some dancers are so wonky they have a hard time supporting their high legs, while others struggle with limited flexibility. But no matter your facility, you can find a balance of stretch and strength to achieve your fullest range of extension. It's not about how high (or not) your legs can go: It's the quality of the movement, and how you get those legs up, that counts.
Keep reading...
Show less
Bronze medalist Kaetlyn Osmond skating her "Black Swan" long program (screenshot via YouTube)
Once upon a time (until the 2014 Winter Olympics in Sochi concluded, to be exact), figure skaters had to compete to music without words. Before this rule change, a skater faced an automatic point deduction if the music even hinted at vocals. Understandably, there were *a lot* of Olympic programs skated to classical music, and you'd tend to hear the same music selections over and over and over.
Keep reading...
Show less


Get Dance Spirit in your inbox