Highlights of the 2013 New York City Dance Alliance Gala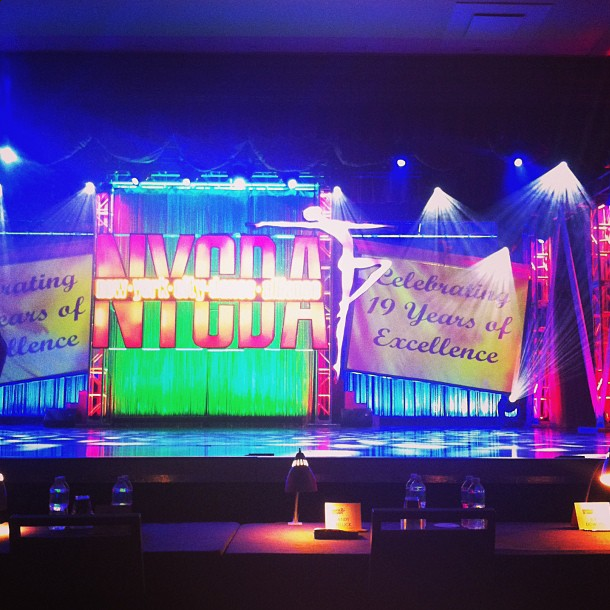 On Saturday evening, Dance Spirit editor-in-chief Alison Feller and I attended one of our favorite summer dance events: The New York City Dance Alliance closing-night gala. It's always jam-packed with dance celebs (Oh hey, Jakob Karr!) and is never lacking for awe-inspiring talent.
Here are a few highlights from the night:
The Rockettes opened the show with an instrumental version of Shine (one of my favorite numbers from the Radio City Christmas Spectacular!). They wore gorgeous silver dresses that had the NYC skyline across the bust—I was in love. And the crowd went nuts when they showed off their perfect kickline.
The NYCDA Foundation and multiple colleges and universities from across the country awarded high school juniors and seniors 3.4 million dollars in college scholarships. That's right, folks—3.4 MILLION! Lives were changed.
Kolton Krouse, the 2012 National Teen Male Outstanding Dancer, and Alexia Meyer, the 2012 National Senior Female Outstanding Dancer, danced two of the best solos (their farewells) I've ever seen. I'm not kidding—as soon as they finished the entire audience jumped to its feet in applause. I can't wait to see what they do next.
Three of the Top 5 senior female dancers were former/present DS Cover Model Search finalists! Last year's CMS winner Megan Skalla was fourth runner-up, 2013 CMS finalist Madi Hicks was third runner-up and 2012 CMS finalist Alyssa Ness was crowned the 2013 National Female Outstanding Dancer! We couldn't have been more proud of all three.
Here are the big winners from the night: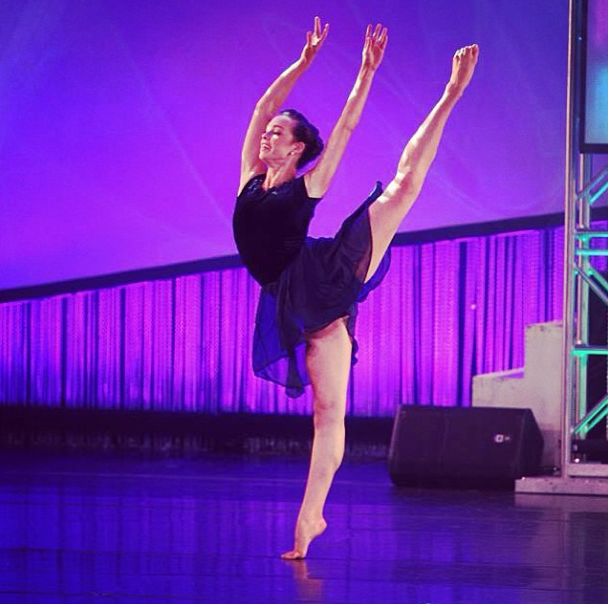 Jayci Kalb.
Teen Female Outstanding Dancer: Jayci Kalb
Teen Male Outstanding Dancer: Jake Tribus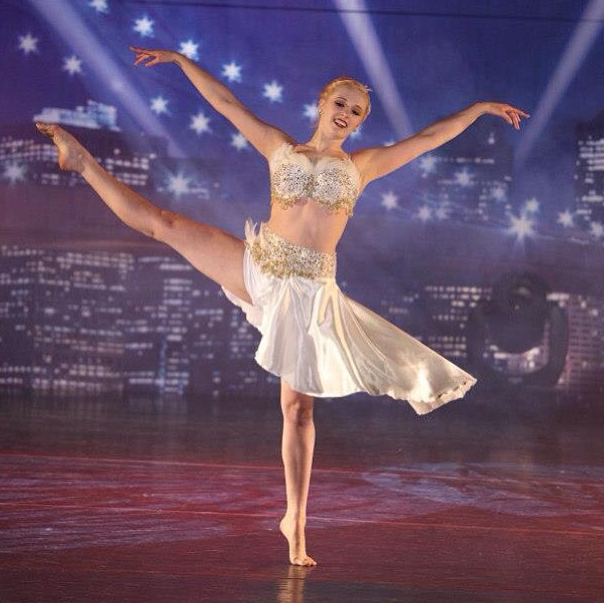 Alyssa Ness.
Senior Female Outstanding Dancer: Alyssa Ness
Senior Male Outstanding Dancer: Alex Soulliere
Teen Critics' Choice: Wings from The Dance Club in Orem, UT
Senior Critics' Choice: From the East from The Dance Club in Orem, UT and Solitude from Inspire Dance Company in Las Vegas, NV (For the first time in 19 years, there was an exact tie!)
Via @whitneybugs on Instagram
There are dancers and then there are DANCERS! Whitney Jensen, soloist at Norwegian National Ballet, is the latter. The former Boston Ballet principal can do it all. From contemporary to the classics this prima has the technical talent most bunheads dream about. Need proof? Look no further.
Keep reading...
Show less
Jul. 19, 2017 04:53PM EST
Via YouTube
Luis Fonsi and Daddy Yankee's dance inducing hit, "Despacito," is so catchy it should probably come with a disclaimer that warns people of an uncontrollable itch to tap your feet or bob your head. Some might even feel inclined to go all out and break it down. Niana Guerrero is a prime example of "Despacito's" uncanny ability to unleash the red dressed emoji dancer within. 💃🏽 💃🏽
Keep reading...
Show less
Jul. 19, 2017 04:25PM EST
(courtesy NBC)
Guys, we all knew this was coming—"World of Dance" was eventually going to eliminate someone. But man, is it brutal to watch these talented dancers give their all, only to be sent home. It's the name of the game, though, and after last night's episode, only two dancers per division remain. (At least Misty Copeland guest-judging was a silver lining!) Here's what went down last night:
Keep reading...
Show less
Jul. 18, 2017 06:03PM EST


Get Dance Spirit in your inbox