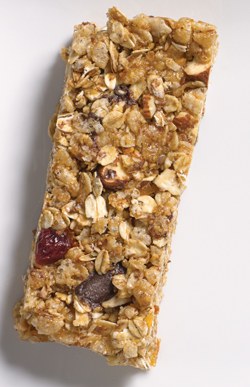 (by Nathan Sayers)
Energy bars are one of the easiest snacks to toss in your dance bag, but it can be tough to find one with all the right ingredients. So why not make your own? We enlisted Marie Elena Scioscia, a registered dietician and sports nutritionist who works for The Ailey School, to help us find the perfect recipe. It's time to invite your dance friends over and have a party in the kitchen!
Ingredients
1/2 cup honey
1/2 cup brown sugar
1/2 cup peanut butter
2 cups uncooked quick oats
2 cups Rice Krispies cereal
1/4 cup ground flax seed
1 tbsp wheat germ
1 cup (total) dried cranberries and blueberries, walnuts and dark chocolate chunks
Scioscia says: "I love this combination because it's packed with antioxidants!"
Directions
In a small saucepan, mix honey and brown sugar. Stir over medium-high heat until sugar is completely dissolved. Remove from heat and quickly add in peanut butter. In a bowl, mix the oats, cereal, flax seed and wheat germ. Pour honey mixture over the dry ingredients and mix well. Stir in chocolate chips, dried fruit and nuts. Press mixture into a 9"x13" pan that has been greased or lined with wax paper. Let cool and firm up. Cut into bars and store in an airtight container.
Scioscia says: "This recipe contains no saturated fat, preservatives or refined sugar. Plus, it has extra fiber and healthful oils from the ground flax seeds and peanut butter."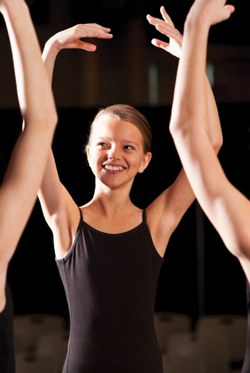 iStock
Dance Yourself Happy
Feeling down in the dumps? Head to dance class! Researchers in a new Swedish study found that teenage girls who attend dance classes on a regular basis are happier and less likely to be depressed than girls who don't dance. They even claim that stress, fatigue and headaches are alleviated by dance classes. The next time you're dragging your feet on the way to rehearsal, remember there's a good chance you'll be leaving on cloud nine.
The Five-Second Myth
You've heard it a million times: It's OK to eat food you've dropped on the floor if you snatch it up before five seconds have passed. But don't do it! According to a study published in the Journal of Applied Microbiology, researchers at Clemson University found that bacteria were transferred from tabletops and floors to spilled food within five seconds, making it much too germy to eat.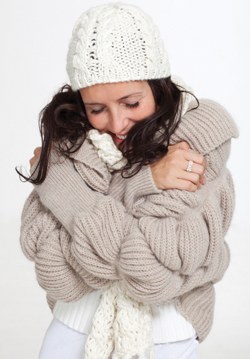 iStock
Dread stepping into the cold weather after a long rehearsal? A new study in the journal Emotion found that people who think about a sentimental moment—like the time you nailed that tough Aurora variation—actually feel warmer.
via @phil_wright_ on Instagram
Well, this brings class videos to a whole new level! Choreographer Phil Wright and dancer Ashley Liai have been together eight-plus years, but she was still in total shock when he proposed to her mid-dance at Millennium Dance Complex earlier this week. Why? Well, the whole thing was unbelievably perfect.
Keep reading...
Show less
(Courtesy ABC)
In the dance industry, dancers don't always have a say in what they wear on their bodies. This can get tricky if you're asked to wear something that compromises your own personal values. So what should you do if you find yourself in this sticky situation? We sat down for a Q&A with "Dancing with the Stars" alumn Ashly Costa to answer that very question. Here's what she had to say about the options dancers have surrounding questionable costumes.
Keep reading...
Show less
Erin Carpenter as a Knicks City Dancer (David Safran, courtesy of Erin Carpenter)
The groundwork for Erin Carpenter's company, Nude Barre, began when she was a teenager. At 16, she earned a spot in the residency program at The Kennedy Center in partnership with Dance Theatre of Harlem. "We were required to wear nude—as in, our actual skin tone—tights and shoes," she remembers. Carpenter brought her "sun tan" tights and a pair of pink ballet shoes with her, because that was all she could find. But she wasn't allowed in class because her dancewear didn't match her skin. "I was so embarrassed," she says. "I looked unprepared. I just didn't have the right nudes." Her teacher explained that the dancers dyed their tights and pancaked their shoes.
Keep reading...
Show less


Get Dance Spirit in your inbox