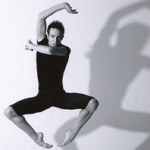 Garrett Smith takes his partner in an off-kilter balance with sly confidence and firm authority. This makes sense: It's his own piece, one of many he has created while at Houston Ballet II, where he is also a dancer. Clear lines and bold dynamics earned him a coveted spot at HB II, and they are the same qualities he infuses into his edgy dances. Whether he's adding a change that makes a lift pop or continuously tweaking a step, Garrett is all about shaking up the status quo. A stickler for details, he demands a lot from his fellow company members. "When I have an idea, I'm clear about what I want," he says.
For two years Garrett has been doing double duty, choreographing for the Spring Academy Showcase and the American Festival for the Arts collaboration during the summer Academy workshop, as well as creating several solos for the Youth America Grand Prix competition. And that's in addition to his daily life with the company as a dancer. "I've been given so much support from the artistic staff here," says Garrett. "I've  been encouraged to find my own language. I seek movement that has never been seen before."
Case in point; He recently returned from a company tour of Budapest, Hungary, where his new quartet, Den III, received multiple curtain calls.
On top of being a respected creator, Garrett has earned accolades as a dancer, too. At 17, he was named a National Foundation for Advancement in the Arts Presidential Scholar. Meeting the president and Mikhail Baryshnikov, receiving a cash prize of $3,000 and dancing at the Kennedy Center were memorable moments for him. Then, after winning a scholarship to the Ben Stevenson Academy at HB in 2006, Garrett made the HB II company in 2007, and he's been there ever since.
Trying to both dance and choreograph is accompanied by difficulties, though. With a mind always searching for novelty, 19-year-old Garrett has been caught more than once trying out new steps in class.  Dancing in his own work isn't easy either. "It's hard to be the paint on the canvas and the artist at the same time," he says.
Known for his eclectic vocabulary, Garrett bounced between ballet and jazz during his training. He started at age 9 with jazz and tap at a neighborhood dance studio in his hometown of Salt Lake City, UT. "I thought ballet was dumb and girly at the time," he remembers. "But then, after some wise people suggested I try ballet, my opinion changed radically." He went on to spend three years at Utah Regional Ballet, but missed modern and jazz too much. So he took a year off to dance with Odyssey Dance Theatre II. Meanwhile, summer programs at School of American Ballet and Pacific Northwest Ballet kept his classical training on course.
Garrett is also no stranger to the competition circuit: He won the National Junior Outstanding Dancer at 13 and the National Teen Male Outstanding Dancer at 16 at the New York City Dance Alliance (NYCDA). He credits NYCDA director Joe Lanteri as a key mentor. "That competition was my dance home. Joe inspired me to keep dancing and looking for my dream job," says Garrett.
As his time with HB II draws to a close, Garrett contemplates several options. He's considering auditioning for "So You Think You Can Dance," and would like to join another company that will nurture his talent.
On top of it all, he is at yet another threshold in his personal life. As a member of the Church of Jesus Christ of Latter-day Saints (the Mormon Church), Garrett is contemplating going on a mission, the traditional path for a young LDS member. "If I'm going to do it, it needs to be soon. I'm a dancer and a human being, and service is really important to me," he says.  "I know I'll have a long time to be a choreographer."
Photo: Amitava Sarkar 
Joe Toreno
Keep reading...
Show less
Photo by ABC/Eric McCandless
And that's a wrap on "Dancing with the Stars" Season 24, ladies and gents! It's certainly been one for the books. From injuries to shocking eliminations, let's just say Season 24 has had its emotional ups and downs. But despite all that, the season made for some seriously phenom dancing and some killer performances. And as usual, we've loved watching every second of those cha chas, foxtrots, and waltzes.
Let's get right to the exciting stuff, though: Last night's winning couple of "Dancing with the Stars" is...
Keep reading...
Show less
May. 23, 2017 01:11PM EST
Via @quinn_starner on Instagram
Nearly 80,000 dance-loving Instagram followers can't be wrong: Quinn Starner is one to watch. And what's just as impressive as the 15-year-old's rabid online following is her ever-growing list of competition accolades. Quinn, who trains at Indiana Ballet Conservatory and Stars Dance Company, been named first runner-up at The Dance Awards for two years in a row (as a junior and a teen); was the 2016 West Coast Dance Explosion Teen National Champion; earned first place in contemporary and third place in the classical division at Youth America Grand Prix Regionals in Pittsburgh last year; has won the Grand Prix Award at ADC|IBC; and was a gold medalist at World Ballet Art Competition Grand Prix. Plus, she made it to the Academy round on last year's "So You Think You Can Dance: The Next Generation," and has performed as Clara in the Radio City Christmas Spectacular. Here's what Quinn has to say about her favorite songs, teachers, and career highlights.
Keep reading...
Show less
May. 23, 2017 02:34PM EST
NBC
Want a chance to get personally involved in the HOTLY anticipated TV show "World of Dance"? Of course you do. That's why J. Lo. and the rest of the "WOD" team have launched an interactive version of the upcoming NBC series that lets Snapchatters get in on the action.
Keep reading...
Show less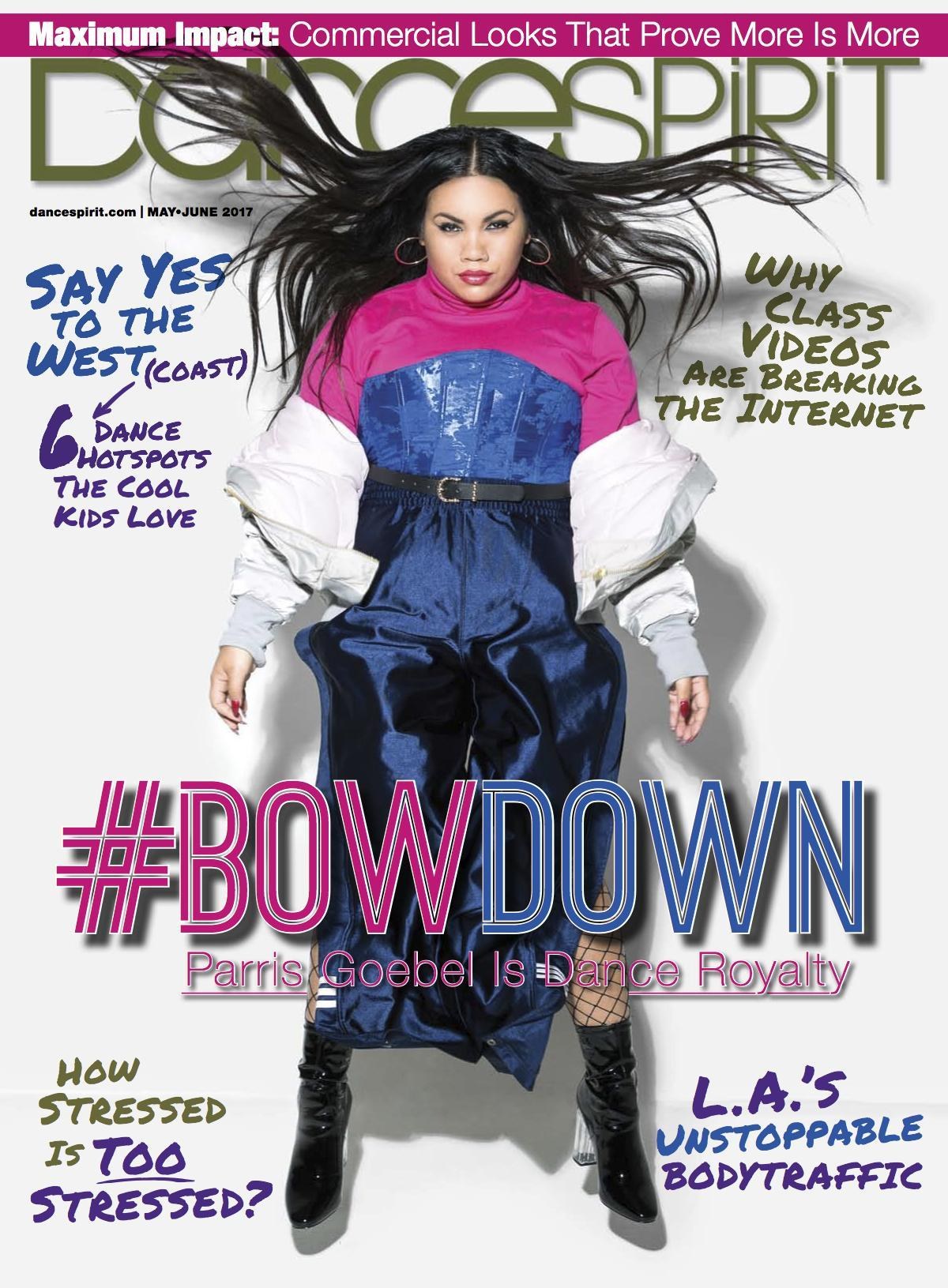 Get Dance Spirit in your inbox