How Dance Makes Us Invincible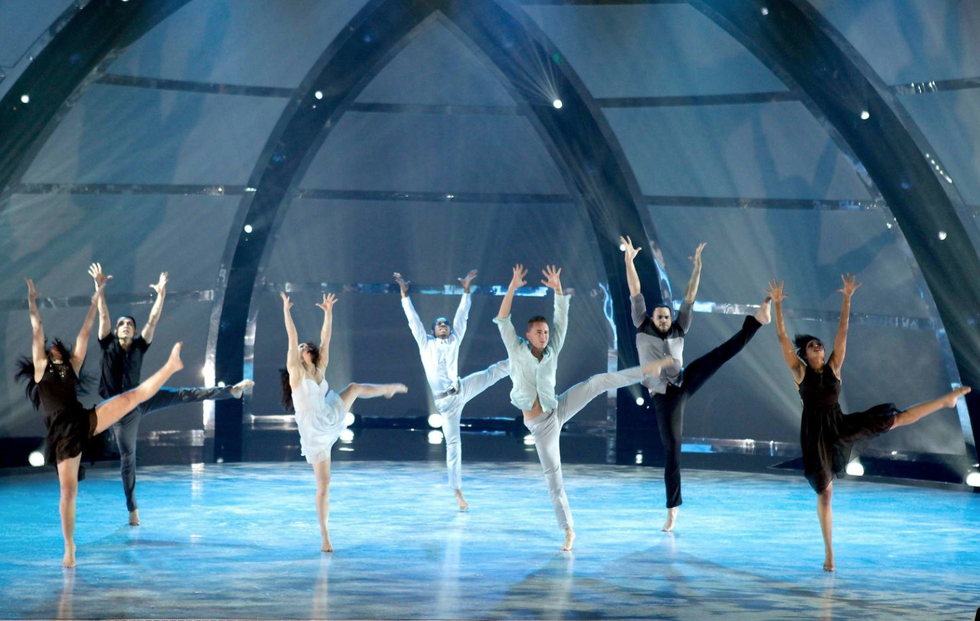 Contestants perform Bonnie Story's "Tears of an Angel" on "So You Thin You Can Dance" Season 10 (photo by Adam Rose/FOX)
On last season of "So You Think You Can Dance," new choreographer to the show Bonnie Story brought a tough topic to the stage: In her piece, "Tears of An Angel," she addressed the issue of bullying—more specifically, the issue of bystanders who witness bullying without taking action. "If you're not a solution, you're part of the problem," Story says.
As you know, bullying has become a hot topic of discussion recently, and as more people are realizing how damaging it can be, they're also recognizing dance as a powerful tool in the fight against it. Not only is dance an outlet for victims to express their pain and reclaim their strength, it's also an effective medium for spreading the anti-bullying message.
Recently, the UK's Sol Dans Company posted the short narrative dance film "Invisible," which tells the story of one man's experience with bullying, and how dance helped him persevere:
Pretty beautiful, huh? This film, choreographed by Melody Squire, is the first part of a three part series, funded by the Arts Council England, that focuses on issues facing young people. Click here to learn more.
Jul. 23, 2017 07:00AM EST
Jul. 22, 2017 04:55PM EST
via YouTube
It's no secret that ballet in pop culture has sparked its fair share of controversy. Which is why this video from Refinery29, featuring ABT's Isabella Boylston, is not only a super-fun watch, but a breath of fresh air.
Keep reading...
Show less
Jul. 21, 2017 12:26PM EST
via @phil_wright_ on Instagram
Well, this brings class videos to a whole new level! Choreographer Phil Wright and dancer Ashley Liai have been together eight-plus years, but she was still in total shock when he proposed to her mid-dance at Millennium Dance Complex earlier this week. Why? Well, the whole thing was unbelievably perfect.
Keep reading...
Show less
Jul. 21, 2017 11:03AM EST
(Courtesy ABC)
In the dance industry, dancers don't always have a say in what they wear on their bodies. This can get tricky if you're asked to wear something that compromises your own personal values. So what should you do if you find yourself in this sticky situation? We sat down for a Q&A with "Dancing with the Stars" alumn Ashly Costa to answer that very question. Here's what she had to say about the options dancers have surrounding questionable costumes.
Keep reading...
Show less


Get Dance Spirit in your inbox