How I Got The Gig: 6 Dancer's Paths to Major, Memorable Jobs
Anissa Lee (Suzanne Fiedler, courtesy Lee)
Wondering how people actually book the dance world's most coveted jobs? Cattle-call auditions aren't the only route to a career: Sometimes it's about who you know—or about being in the right place at the right time. Dance Spirit asked six dancers to describe the moments when the stars aligned, allowing them to nab high-profile professional gigs.
Anissa Lee
The job: Company member, Chloé Arnold's Syncopated Ladies
How she got the gig: "I'd been taking class with Chloé at the Debbie Allen Dance Academy for about two years when she mentioned she was starting this new group—it didn't even have a name yet. I first auditioned to dance with them when I was 14 or 15, but I got cut! That was the push I needed to start taking my training more seriously—I wanted to be a part of the company so much. Over time, Chloé saw my work paying off, and I did my first show with the Syncopated Ladies at the L.A. Tap Festival in 2008."
What she's doing now: In addition to being a Syncopated Lady, Lee dances with Sarah Reich's Tap Music Project and is a regular performer at the Cosmopolitan of Las Vegas' Rose. Rabbit. Lie. supper club.
Job-booking advice: "Be nice to everyone. Tap auditions are rare—it's definitely more about word of mouth. And take class! If I hadn't been in Chloé's class at the right time, I might have missed the Syncopated Ladies train."
Tim Chester
The job: Performer, Celebrity Cruises
How he got the gig: "I majored in history in college, but while I was in school I apprenticed with Atlantic City Ballet and took dance-focused electives. Second semester of senior year, I enrolled in a costume-design class. One day, I was daydreaming and started doing a port de bras. My design professor took note—and it turned out she had a side job mending costumes for Celebrity Cruises. She heard from a producer that they needed a male dancer, and reached out to me. I didn't pause to think about it: I filmed some ballet and jazz combos and put the tape in the mail. I got the offer a week later, and was in rehearsals two weeks after graduation!"
What he's doing now: Chester owns TLC Academy of Dance in Absecon, NJ, and works as a freelance performer.
Job-booking advice: "Be versatile. We all have dance styles we gravitate toward, but you can't be afraid to try other things. The more well-rounded you are, the more jobs will be out there for you."
Tim Chester performing in Atlantic City (Suzanne Fiedler, courtesy Chester)
Emma Slater

The job: "Dancing with the Stars" pro
How she got the gig: "The 'Dancing with the Stars' producers get to know you based on your competitive credentials. By the time they contact you, they've done their research—they already have a sense of what you can do. When they reached out to me, I'd been performing with the traveling ballroom show Burn the Floor, and the 'DWTS' team had seen me in the production. They just asked me to do an on-camera interview; it was more about testing my personality than my technique. I joined the show's professional troupe for Season 14."
What she's doing now: For the past several seasons, Slater has had celebrity partners on "DWTS."
Job-booking advice: "Be ferocious in your personality. Producers and casting directors want to see confidence and energy."
Emma Slater (courtesy ABC)
Mallauri Esquibel

The job: Dancer for/assistant to choreographer Marguerite Derricks
How she got the gig: "I'd been assisting Doug Caldwell in his class at the EDGE in L.A. One
day, we were working on a combination at his house, dancing around in his living room, and Marguerite stopped by. I was marking while they talked, and she paused and said, 'Dance for me.' So I did the combination for her, right there. The next day, I got a call offering me a dance role in the movie Fame, which Marguerite was choreographing."
What she's doing now: Esquibel went on to work with Derricks on the TV show "Bunheads," the Broadway musical Wonderland and many other gigs. She's also danced for Taylor Swift and toured with Shaping Sound.
Job-booking advice: "Be prepared at any moment. Every person you meet in the dance industry has something to offer, and could in some capacity help you build a career."
Mallauri Esquibel and Teddy Forance during a Shaping Sound performance (Chris Reilly, courtesy Esquibel)
Natalie Caruncho

The job: Swing and dance captain, Broadway's On Your Feet!
How she got the gig: "I'd worked with choreographer Sergio Trujillo on the first and second national tours of Flashdance: The Musical, where I was a swing, then dance captain and finally Sergio's associate choreographer. When Flashdance was over and I was back in NYC, Sergio invited me to audition for On Your Feet! I'd missed the open call because we were still on the road, and I didn't have an agent at the time. Sergio was the one who got me in the room. He said, 'I think this would be a good fit for you, but you'll have to prove that to the rest of the team.' And they ended up hiring me."
What she's doing now: Caruncho is still happily working in On Your Feet!
Job-booking advice: "Share your joy, your passion, your fierceness—whatever is uniquely you. People want to see a human being who will be fun, committed and hardworking in rehearsal. That's how you'll get creative team members to take a chance on you."
Natalie Caruncho backstage at "On Your Feet!" (courtesy Caruncho)
Albert Blaise Cattafi

The job: Company member, Bad Boys of Dance
How he got the gig: "As a teen, I idolized Rasta Thomas. When I was 13, I emailed him,
and he actually wrote back! A few years later, I was at a competition in NYC, and after my solo, Rasta approached me in the hallway. He said, 'I'm getting some guys together to start my own company. If you're interested, I'd love for you to join us.' So, right after graduating high school, I went into rehearsals with the Bad Boys of Dance. Having the opportunity to dance with Rasta—the epitome of what a male soloist should be—at the start of my career was invaluable."
What he's doing now: Cattafi has also danced with Shaping Sound, on "Saturday Night Live" and for musical artists including Kelly Clarkson. He's currently the resident choreographer for Phoenix Ballet in Scottsdale, AZ.
Job-booking advice: "Do your research. Watch videos. If you like a show or company, see if you can take class with people in it. You can control the type of artist you want to be."
Courtesy Albert Blaise Cattafi
(From left) Mean Girls dancers Riza Takahashi, Ben Cook, Kamille Upshaw, Jonalyn Saxer, DeMarius R. Copes, and Stephanie Lynn Bissonnette (photos by Erin Baiano)
Get in, losers. We're going to Broadway.
OK, not losers, actually—more like the bajillion die-hard fans of Tina Fey's 2004 cult hit Mean Girls, who've been wearing pink every Wednesday since a musical adaptation of the film was first teased back in 2013.
Now their world is like a cake filled with rainbows and smiles, because Mean Girls the musical, which had a trial run in Washington, DC, last fall, is set to open at Broadway's August Wilson Theatre April 8. And in a very grool twist, it turns out the show—with direction and choreography by Casey Nicholaw and a book by Fey herself—is delightfully dancey.
Keep reading...
Show less
(From left) Val Chmerkovskiy, Peta Murgatroyd, and Maksim Chmerkovskiy (Jerry Metellus, courtesy Nicola Phillips)
Keep reading...
Show less
Quiz
Dec. 11, 2017 04:24PM EST
Alicia Vikander in Tomb Raider (Warner Brothers)
Keep reading...
Show less
Screenshot form YouTube
What do you get when a hoard of dancers collaborate to the catchy tune of "Love Somebody," by the band Frenship? The most epic dance party ever, of course! Said dance party was produced by the talented Michael Riccio, who's performed in feature films, including "Confessions of a Teenage Drama Queen" and "Shrek Forever After."
Keep reading...
Show less
University of Minnesota Dance Team (courtesy University of Minnesota)
They say there's no "I" in "team"—and nowhere is that truer than the world of college dance teams, where precision reigns, uniformity is key, and a single misstep from any given "I" can cost a group a championship trophy. So it's unsurprising that securing a spot on one of the best dance teams in the country is no easy feat.
Members of these highly athletic teams rehearse for hours every week—on top of academic classes and commitments—and perform at football and basketball games, annual concerts, and nationally televised competitions (hi, ESPN). And "no I" rule notwithstanding, each of these top teams is made up of highly trained, highly technical, highly hard-core individuals, who come together to create a ready-for-victory pack.
These six teams aren't one-off success stories—they're consistently strong, and earn the top spots at major competitions like UDA and NDA nearly every year. Up for the challenge? Here's what to know before you go to auditions.
Keep reading...
Show less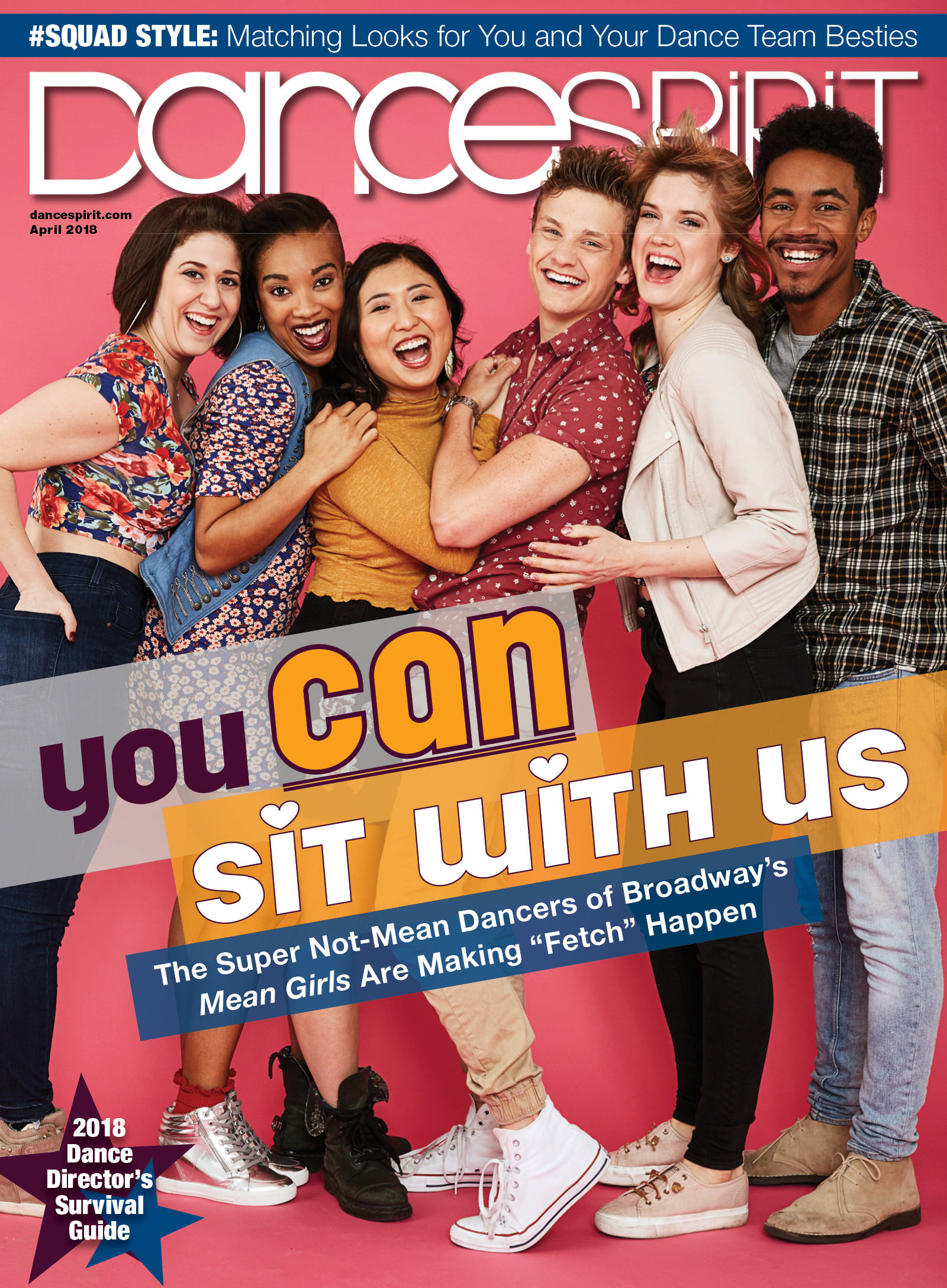 Get Dance Spirit in your inbox