Jul. 10, 2013 12:34PM EST
How Much Can Your Dancing Improve in a Year?
In dance, progress is usually measured in infinitesimal degrees. Over the course of a month, you were able to get your leg a teeny-tiny bit higher in arabesque! It only took you four years to finally get that triple pirouette! Because it's hard to see ourselves improving over such long periods of time, it's easy to get discouraged.
That's why we need role models like Karen X. Cheng.
One year ago, Karen wasn't a dancer. Today she is. Not the best dancer we've ever seen, sure, but impressively good.
Karen danced like crazy during her year of training, taking classes and learning from YouTube videos. She also practiced pretty much everywhere—at bus stops, on subway trains and "in line at the grocery store." (Sounds familiar, right?)
The best part is that Karen took regular videos tracking her progress over the course of the year. She assembled all those clips into a time-lapse film that's truly inspiring: You see her going from super awkward (day four) to fluid and controlled (day 365).

(via danceinayear.com)
The next time you feel like you're not getting anywhere in class, take a look at Karen's video. All those tiny little steps forward, those miniature victories that take weeks of sweat and tears to achieve? Well, they add up. And someday, they'll add up to the dancer you want to be.
Leah Morrison in Trisha Brown's If You Couldn't See Me, in which the soloist never faces the audience (photo by Julia Cervantes, courtesy Trisha Brown Dance Company)
Postmodern pioneer Trisha Brown redefined how dance is seen and felt. A founding member of Judson Dance Theater, Brown frequently collaborated with other experimental artists like Yvonne Rainer, Merce Cunningham, Twyla Tharp, and Steve Paxton.
She embraced pedestrian movement, pairing everyday gesture with rhythm and fluidity. "It's liquid," says Wendy Perron, who danced with Brown in the '60s and '70s. "Like a river with many tributaries, water coming out of a faucet, or being on a raft and seeing the water move away in different directions." Brown also pushed beyond stages with choreography in fields, museums—even on the sides of buildings.
Keep reading...
Show less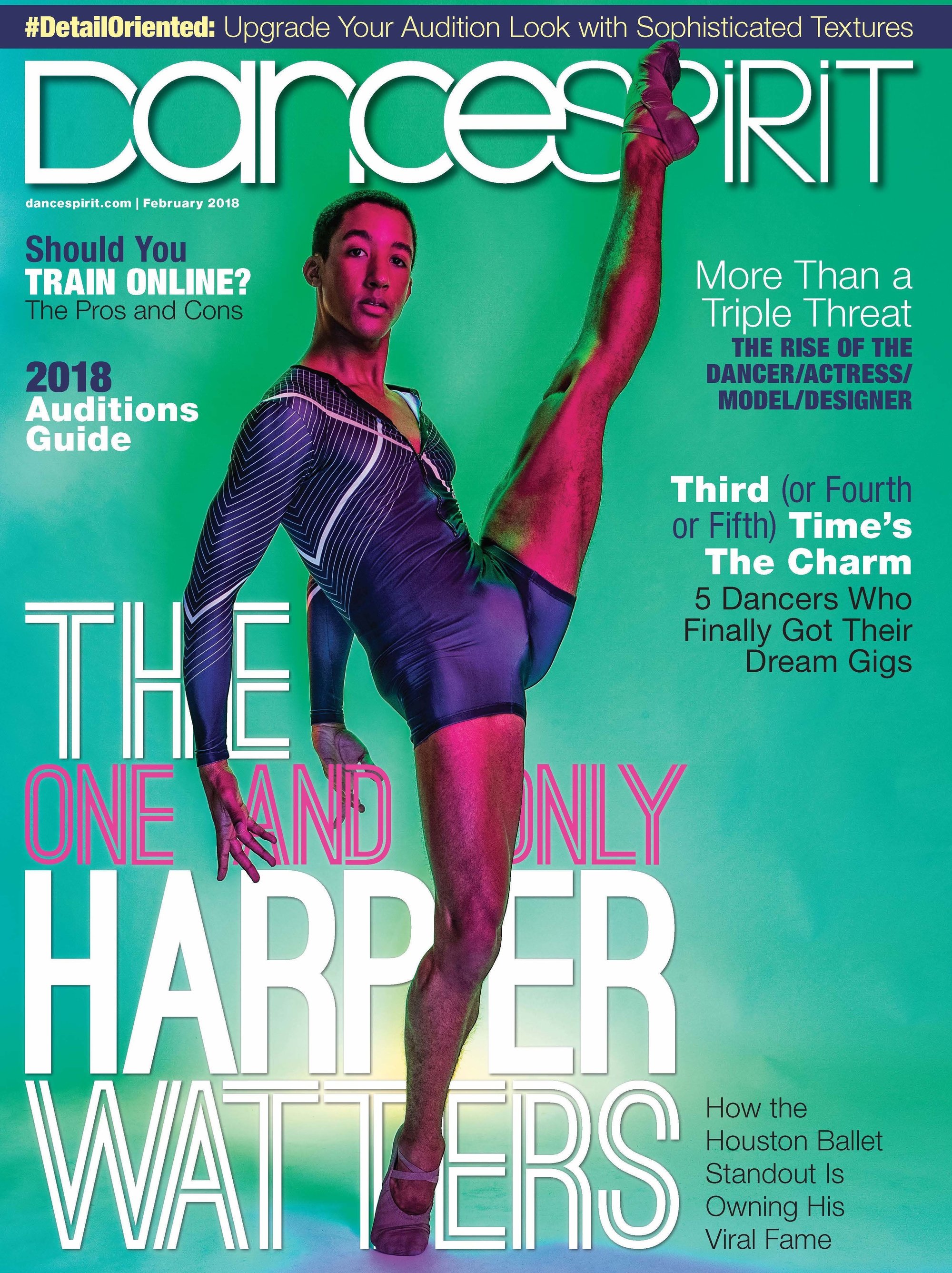 Get Dance Spirit in your inbox