6 Top Breakers on How to Own a Dance Battle
Antonio "Kid Black" Smith (photo by Richard Hardt, courtesy Smith)
Your opponent is staring you down. Your reputation is on the line. You've entered the ring at a break-dancing battle—and it's time to work. But what makes a successful battler? We asked some A-list breakers for their tips on how to battle like a champion.
---
Longka "M-Pact" Lor
"In a battle, you actually have four opponents: the person in front of you, the judges, the audience, and yourself. And you are your main opponent—you have to understand yourself. That's the hardest part. In breaking, there's a certain set way of doing foundational movements, but being willing to step outside of what's usually done is what gets you noticed. You have to find the way your body best executes each movement, because everyone has different body mechanics. And you can't fear making mistakes. Mistakes turn into originality. Take the moves you stumble into and use them."
Longkue "VillN" Lor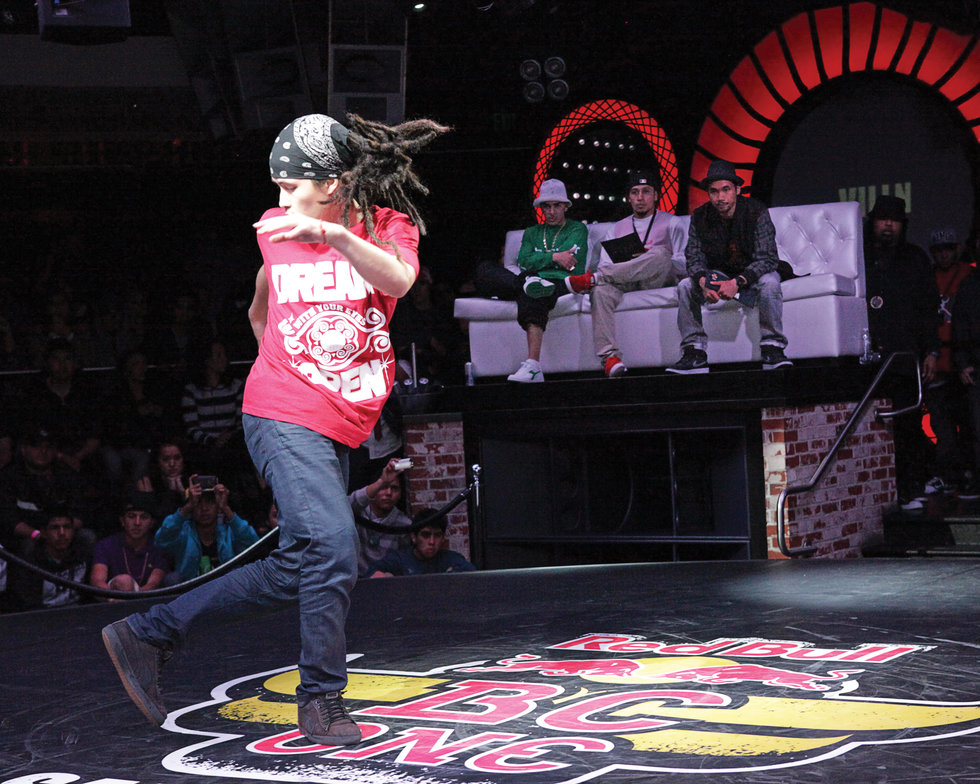 Longkue "VillN" Lor (photo by Robert K. Lim, courtesy Lor)
"The best breakers make things look easy. And a lot of that is about stamina and endurance. Breaking is such a physically demanding dance form. You have to be able to go three to five rounds without dropping your energy. There are also battle tactics to consider. You have to think, 'How could I make this person look like he's not at my level?' You have to create a character that no one can step on."
Ana "Rokafella" Garcia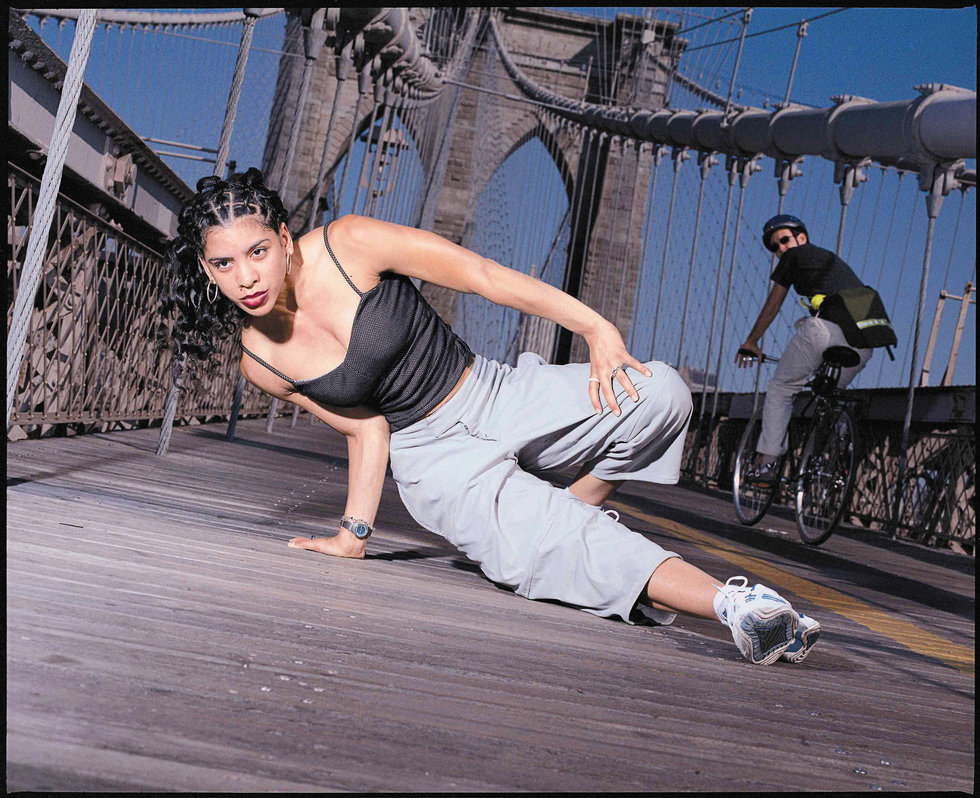 Ana "Rokafella" Garcia (photo by Yu Wadee, courtesy Garcia)
"This is a male-dominated field, created by men, and often judged by men. When I first started as a b-girl, I wanted to hide my womanhood. But as I grew up, I learned to embrace it. When I judge battles today, I'm looking for the female competitor who owns her femininity. Wear the tight pants, wear the lipstick, throw a kiss—or be aggressive, if that's more your style! Just don't be afraid to be you."

Antonio "Kid Black" Smith
"When I first started, people would say to wait to start battling until you've earned your place in the scene, but I disagree. Jump into it, soak up the culture, and get a feel for the atmosphere, no matter how new you are to the form. Never be afraid to show what you've got, regardless of skill level. And know that it's not always about winning. I enter battles to inspire and to represent my style. Sometimes that means more dancing and fewer point-earning stunts. I know I'm going to have a harder time winning if I dance more, but who cares? I'm there to represent and to show that breaking is a valuable culture, with or without the competition."
Marie "Quenn Mary" Slavova
"Battling is a game. If you know how to play it, it can be quite interesting. People who take it too seriously are forgetting that it's still a performance art—that the point is to share our craft with an audience, so that they can enjoy it. It's kind of like old-school boxing. The people who earn a place in history, like Muhammad Ali, are the ones who enjoy being in the battle. They make audiences see how interesting it can be. They put smiles on our faces."
Tadd Gadduang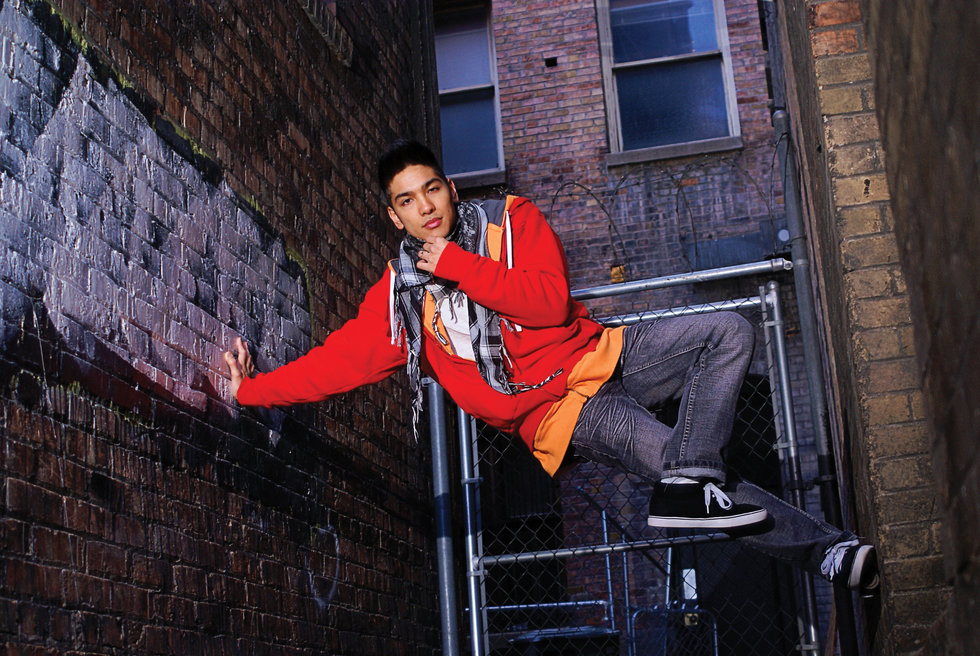 Tadd Gadduang (photo by isa Tucker, courtesy Gadduang)
"It all comes down to grit and perseverance. Everything about this art is intense: the moves, the training, the culture, the persona, what a b-boy represents. It takes a strong attitude to succeed, and not every just anyone can handle the rigor. You're going to practice a move 100 times and mess it up 99 times. Then repeat. But that's the beauty of the form: It doesn't just teach you cool stunts. It pushes you to persevere in the real world.
A version of this story appeared in the February 2018 issue of Dance Spirit with the title "Battle Ready."
(From left) ABT's Erica Lall; NYCB's India Bradley; Washington Ballet's Nardia Boodoo; NYCB's Rachel Hutsell (all photos by Rachel Neville)
Misty Copeland. Her name is synonymous with exquisite artistry and outspoken advocacy. And her visibility has made a huge impact on the ballet world. Ballet's relationship with race has always been strained at best, hostile at worst. But Copeland's persistent message and star quality have finally forced the ballet industry to start talking about racial diversity, inclusivity, and representation. "The rarity of seeing ourselves represented is sad," Copeland says. "The more we see every hue and body shape represented on the stage, the more possibilities young dancers feel they have for themselves."
Keep reading...
Show less
Thinkstock
"Whole, low-fat, or skim?" The question of which milk to drink has gotten a little more complicated lately, with a wide variety of nondairy milks popping up in grocery stores. To find out which ones are worth your milk money, we had registered dietitian Monika Saigal answer some FAQs.
Keep reading...
Show less
Popular
Feb. 16, 2018 11:58AM EST
Via Jaime Guttenberg's memorialized Facebook page
Yesterday, the dance community was heartbroken to learn that Jaime Guttenberg and Cara Loughran, both 14-year-old dancers, were among the 17 people killed on Valentine's Day in the shooting at Marjory Stoneman Douglas High School in Parkland, FL.
Keep reading...
Show less
Sarah Lane as Clara in The Nutcracker (photo by Gene Schiavone, courtesy American Ballet Theatre)
American Ballet Theatre principal Sarah Lane charms audiences with her bright energy and crisp technique. The San Francisco, CA, native first started dancing at age 4 at a local community center, and at age 7 started training in Memphis, TN, at the Classical Ballet Memphis. Her family later moved to Rochester, NY, where she continued studying at the Draper Center for Dance Education. In 2002, she was a YoungArts Foundation winner in dance, allowing her to become a U.S. Presidential Scholar in the Arts. She joined American Ballet Theatre as an apprentice in 2003, was made a soloist in 2007, and was promoted to principal last fall. Recently, she originated the role of Princess Praline in Alexei Ratmansky's Whipped Cream. Catch her later this spring during ABT's Metropolitan Opera season. —Courtney Bowers
Keep reading...
Show less
You and I both know that dancing is the best thing since chocolate chip cookies! But its always nice when dance gets the recognition it deserves from non–dance-world peeps. That's why we did our own happy dance when we saw Shape magazine's article on how dancing can actually make you a better athlete.
Keep reading...
Show less


Get Dance Spirit in your inbox