How to Take Care of Your Feet When You Aren't Dancing
Thinkstock
Let's face it, no matter how many precautions you take in the dance studio each day, your feet are inevitably going to get trashed. Between pointe shoes, petit/grand allegro, and stretching beyond what is natural, those puppies take a genuine beating. All that impact may tempt you to ask, "Is there any hope for performers to avoid injuries at all?" As it turns out, yes! According to Dr. Bryan Hersh, DPM, of the Center for Pediatric Medicine in Chicago, IL, dancers can seriously reduce the likelihood of injury by taking care of their feet outside of the studio. Read on for his tips on how to keep your feet safe and strong.
---
1. Wear appropriate shoes.
Dr. Hersh, who's worked with performers from Joffrey Ballet and Hubbard Street Dance Chicago, recommends you wear shoes with supportive arches, a stable heel counter, and a wide toe box. Good tennis shoes are likely to have all of these things, and can help you keep your feet safe from needless, daily wear and tear.
"These shoes can get the pressure off of dancers feet the rest of the day, in a way that will make a huge difference for them," Hersh says.
If you have to wear high heels for any reason, try to wear platforms or wedges that aren't above two inches. Finally, limit how much you wear them by wearing tennis shoes to and from your destinations.
2. Talk to your podiatrist about orthotics.
Although orthotics can't be worn inside your dance shoes, Hersh says wearing orthotics outside of rehearsal can support a wide range of dance related feet problems in class.
"Whether dancers over pronate (flattened-out feet) or have a high cavus (high-arched feet), I give them orthotics to bring their feet back into a neutral position with the most support when they aren't dancing."
Talk with your doctor about whether or not orthotics would be appropriate for your feet and their particular ailments.
3. Do strengthening exercises.
According to Dr. Hersh, you should never discount the simple stretch and strengthening exercises most dancers are familiar with. Be consistent with them in order to keep the stability and strength in your feet that help prevent injuries. Here's a reminder of what some of those are:
Basic calf muscle stretch
Push against a wall with one leg bent forward and the other leg lengthened behind you with both heels completely on the floor.
Resistance band exercises
To work those small intrinsic foot muscles, wrap the band around your foot and pull back on the ends of the band with both arms so that your toes face the sky. Move through half point, full point, half point, and flex for multiple reps. Then move your ankle between a bevel and a sickle for multiple reps as you pull the band in the opposite direction of where your feet are working.

Towel grabs
Place a towel on the floor in front of you, and use your toes to repeatedly crunch and grip it toward you. Continue doing this until the towel is entirely bunched. This exercise will be helpful in strengthening your big toe. This is important as it bears much of your weight as you perform.
4. Talk to your doctors immediately after the onset of pain.
Because dance is such a competitive field, fear of falling behind due to injury can tempt some performers to dance at times when it's dangerous for the health of their bodies. Dr. Hersh warns against this practice, and encourages dancers to be forthright with their doctors, teachers, and parents about any pain they experience.
"Soreness is normal, but pain is not," Hersh says. "You should not be afraid to tell someone, and get your injuries treated appropriately before they become a bigger problem."
Patients often come to Hersh months after the initial pain is experienced. Much of the time, the injury would have been less severe and easier to treat had the dancer expressed their concerns earlier on.
Taking care of your feet outside of the classroom can make a big difference in your longevity as a performer. Be kind to your body, and take this advice from Dr. Hersh.
Win It
Sep. 05, 2017 12:10PM EST
Photos by Erin Baiano
It's time to get your pirouette on! From September 5th to September 30th, we're hosting a contest to find out who's the best turner of them all.

Put together your most impressive turning combo. Post a video online. Share your turns with us and thousands of other dancers around the world. And if our editors think you're the top turner, you'll win a fabulous prize.
Keep reading...
Show less
All of 18-year-old Kaylin Maggard's dreams—from scoring the title of National Senior Outstanding Dancer at New York City Dance Alliance Nationals to winning the 2017 Dance Spirit Cover Model Search—are coming true. And to anyone who knows the gorgeous contemporary dancer, that's no surprise.
From the moment the Dance Spirit staff met Kaylin, it was obvious her humility and talent would take her far. Not only did she go full-out during the photo shoot and class at Broadway Dance Center, but she was always cheering on, laughing with, and supporting her fellow CMS contestants Haley Hartsfield and Michelle Quiner. During the voting period, the social media world was abuzz with praise for her work ethic, positive attitude, and generosity.
Since her CMS trip to NYC, Kaylin's moved from her hometown of Columbia, MO, to the Big Apple for her freshman year at Juilliard, and is busy getting acquainted with the city. As for the future? She's taking it one opportunity at a time, but something tells us we'll be seeing this contemporary queen reach new heights every year.
Keep reading...
Show less
New York City principal Lauren Lovette has become an icon thanks to her emotional maturity and exceptional musicality. The 26-year-old quickly rose through the ranks after joining the company as an apprentice in 2009, reaching principal status in 2015. A Thousand Oaks, CA, native, Lovette started studying ballet seriously at age 11, at the Cary Ballet Conservatory in Cary, NC. After attending two summer courses at the School of American Ballet, she enrolled as a full-time student in 2006. Last year, she made her choreographic debut with For Clara, her first piece for NYCB. Catch her latest work this month during the company's fall season. —Courtney Bowers
Keep reading...
Show less
In our "Dear Katie" series, former NYCB soloist Kathryn Morgan answers your pressing dance questions. Have something you want to ask Katie? Email dearkatie@dancespirit.com for a chance to be featured!
Dear Katie,
I know I'm not getting good enough dance training from any of my local studios. But I'm not sure I'm ready to move away to study at a big-name school, either. How do you know when you're ready to leave home to pursue your passion?
Marisa
Keep reading...
Show less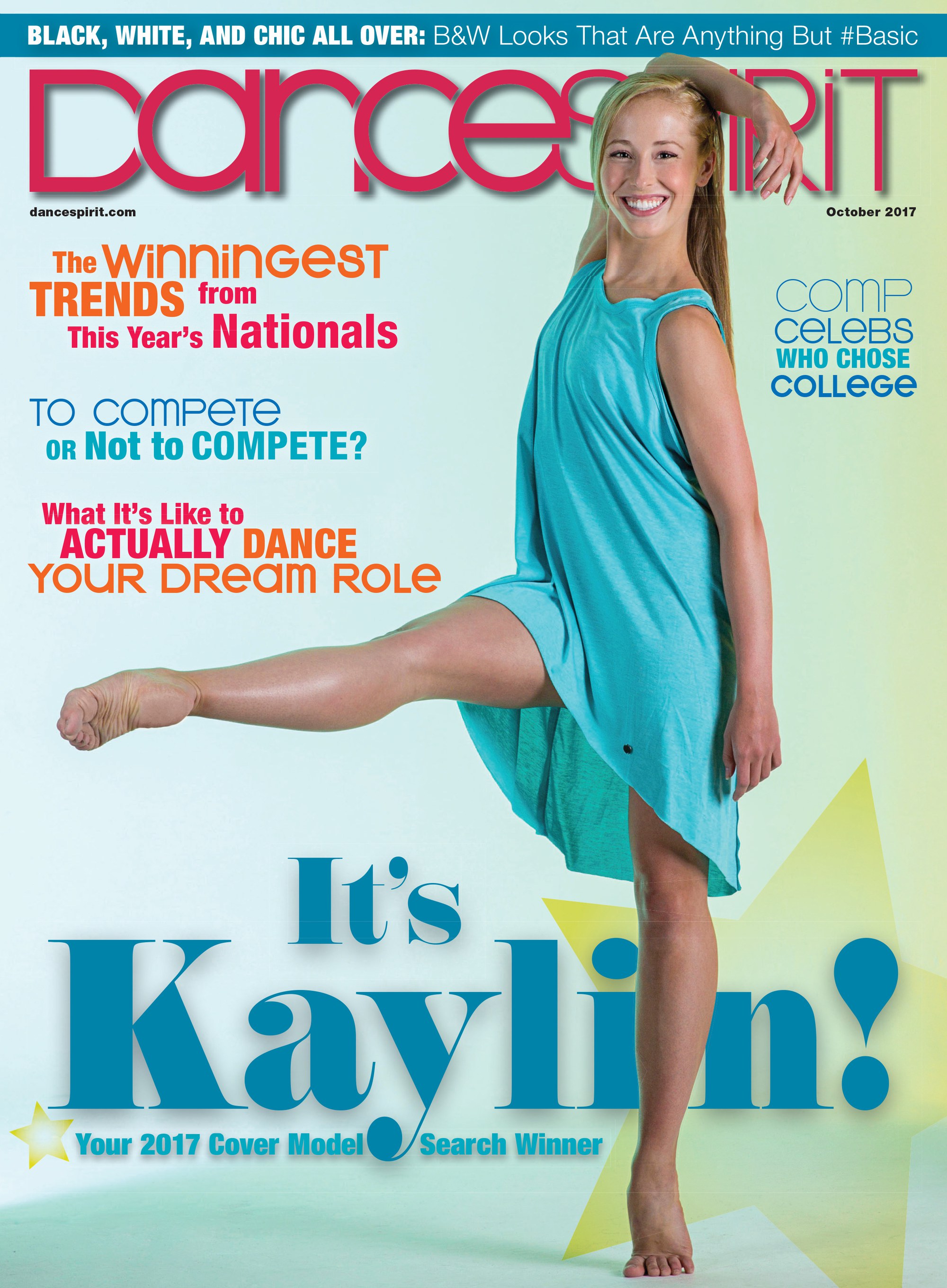 Get Dance Spirit in your inbox