How To
Jan. 04, 2018 03:19PM EST
Photo by Jim Lafferty, courtesy Pointe Magazine
You're standing in the wings, moments from entering the stage. You've done your planks to warm up your core, pliés to feel centered and dynamic stretches to loosen up. But your mind won't stop racing through all the ways your performance could go wrong.
Ideally, a warm-up should be more than just a physical preparation to dance. Because if you want to unlock your full potential, you need to get in the right headspace. These top strategies from the sports world can help you reach the state of mind that will serve you best onstage.
How To
Jan. 02, 2018 10:18AM EST
American Ballet Theatre's Gisele Bethea showing off her beautifully placed arabesque (photo by Nathan Sayers)
Arabesque can be one of the most breathtaking positions in ballet. But achieving a long, graceful arabesque requires a particular combination of strength and flexibility. Struggling to get past 90 degrees? We asked Pacific Northwest Ballet School instructor Nancy Crowley for 10 tips to improve your arabesque.
Keep reading...
Show less
Ray Batten (left) teaching class at Wagner Dance and Arts in Mesa, AZ (courtesy Batten)
You rehearse your group routine to perfection, but when the big performance rolls around, everyone turns into speed demons. It's the runaway-train effect—and it only takes one loud tapper, or zippy turner, to throw the whole group off the music.
While nerves and excitement are partly to blame, the ability to keep to tempo begins in the studio. A well-developed sense of musicality is your best defense against the dreaded speed trap. "When you understand how the steps fit with the music, going too fast won't just feel like rushing," says Jeremy Arnold, lecturer of tap at the University of Texas at Austin. "It'll feel wrong." How can dancers develop that musicality? It all starts with learning to listen.
Keep reading...
Show less
Samuel Melnikov lifting weights to build strength for partnering (photo by Jonah Rosenberg)
Safe partner-work demands you put in some time at the gym. Peter Frame—former principal dancer with New York City Ballet and founder of the School of American Ballet's strength training program—says, "Even advanced dancer forget about placement once they're lifting. They're doing the work, but you'll see shoulders and weight distribution out of whack." Want centered, controlled partnering? Grab a mat and dumbbells to try Frame's top three pre-partnering exercises.
Photos by Jonah Rosenberg. Modeled by Samuel Melnikov.
Keep reading...
Show less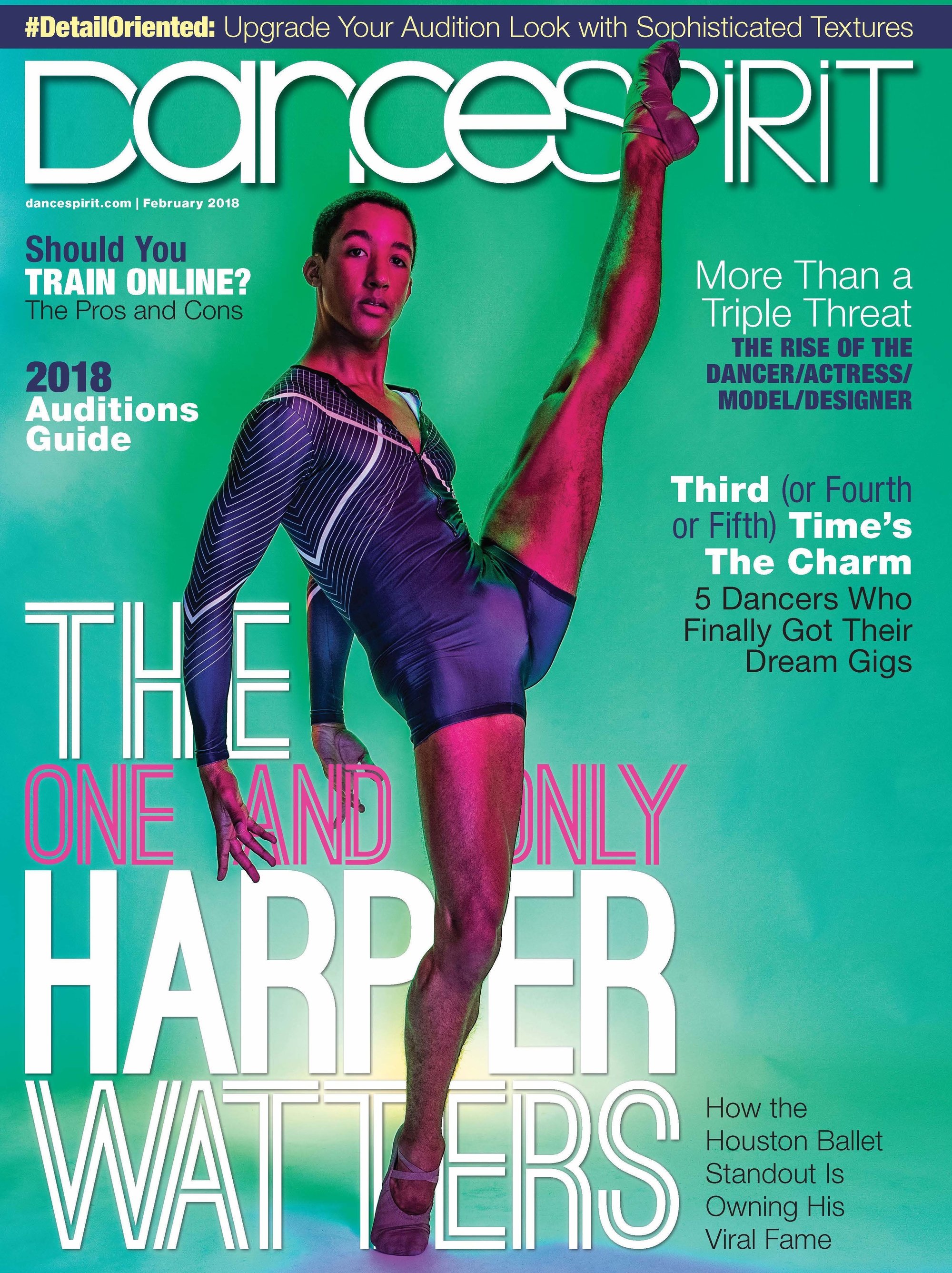 Get Dance Spirit in your inbox