Ray Batten (left) teaching class at Wagner Dance and Arts in Mesa, AZ (courtesy Batten)
You rehearse your group routine to perfection, but when the big performance rolls around, everyone turns into speed demons. It's the runaway-train effect—and it only takes one loud tapper, or zippy turner, to throw the whole group off the music.
While nerves and excitement are partly to blame, the ability to keep to tempo begins in the studio. A well-developed sense of musicality is your best defense against the dreaded speed trap. "When you understand how the steps fit with the music, going too fast won't just feel like rushing," says Jeremy Arnold, lecturer of tap at the University of Texas at Austin. "It'll feel wrong." How can dancers develop that musicality? It all starts with learning to listen.
Keep reading...
Show less
Samuel Melnikov lifting weights to build strength for partnering (photo by Jonah Rosenberg)
Safe partner-work demands you put in some time at the gym. Peter Frame—former principal dancer with New York City Ballet and founder of the School of American Ballet's strength training program—says, "Even advanced dancer forget about placement once they're lifting. They're doing the work, but you'll see shoulders and weight distribution out of whack." Want centered, controlled partnering? Grab a mat and dumbbells to try Frame's top three pre-partnering exercises.
Photos by Jonah Rosenberg. Modeled by Samuel Melnikov.
Keep reading...
Show less
How To
Nov. 07, 2017 03:18PM EST
Luke Hickey tap dancing (Photo by Josh Avon, courtesy Luke Hickey)
These days, tap dancers can reach huge audiences through social media, where videos from stars like Chloe Arnold and Sarah Reich have gone viral. But in the 1920s and '30s, the best way for tappers to gain a following was to have an act on the vaudeville circuit, which allowed them to perform in theaters across the country. Every tap dancer had their own routine, but there arose a desire for a simple dance that all tappers could know and perform at any time—especially so local dancers at each tour stop could join in. One of those dances became known as the BS Chorus.
Keep reading...
Show less
Alvin Ailey AmericanDance Theater in Ailey's (photo by Paul Kolink, courtesy Alvin Ailey American Dance Theater)
There's an iconic moment in Kenneth MacMillan's Romeo and Juliet when Juliet sits on the edge of her bed, staring into the audience. She's completely still—thinking long and hard about her tragic situation—while the emotion of Sergei Prokofiev's score washes over her. If the dancer does it well, this dance-less scene can speak volumes.
As dancers, we tend to focus on mastering steps and speaking through movement. Yet the way we hold ourselves when we're not moving can also be a powerful way to communicate with an audience.
How can you make the most of those quiet moments onstage—and what happens if your muscles cramp, you have a crazy itch, or your mind starts to wander? We gathered tips from industry professionals to help guide you through.
Keep reading...
Show less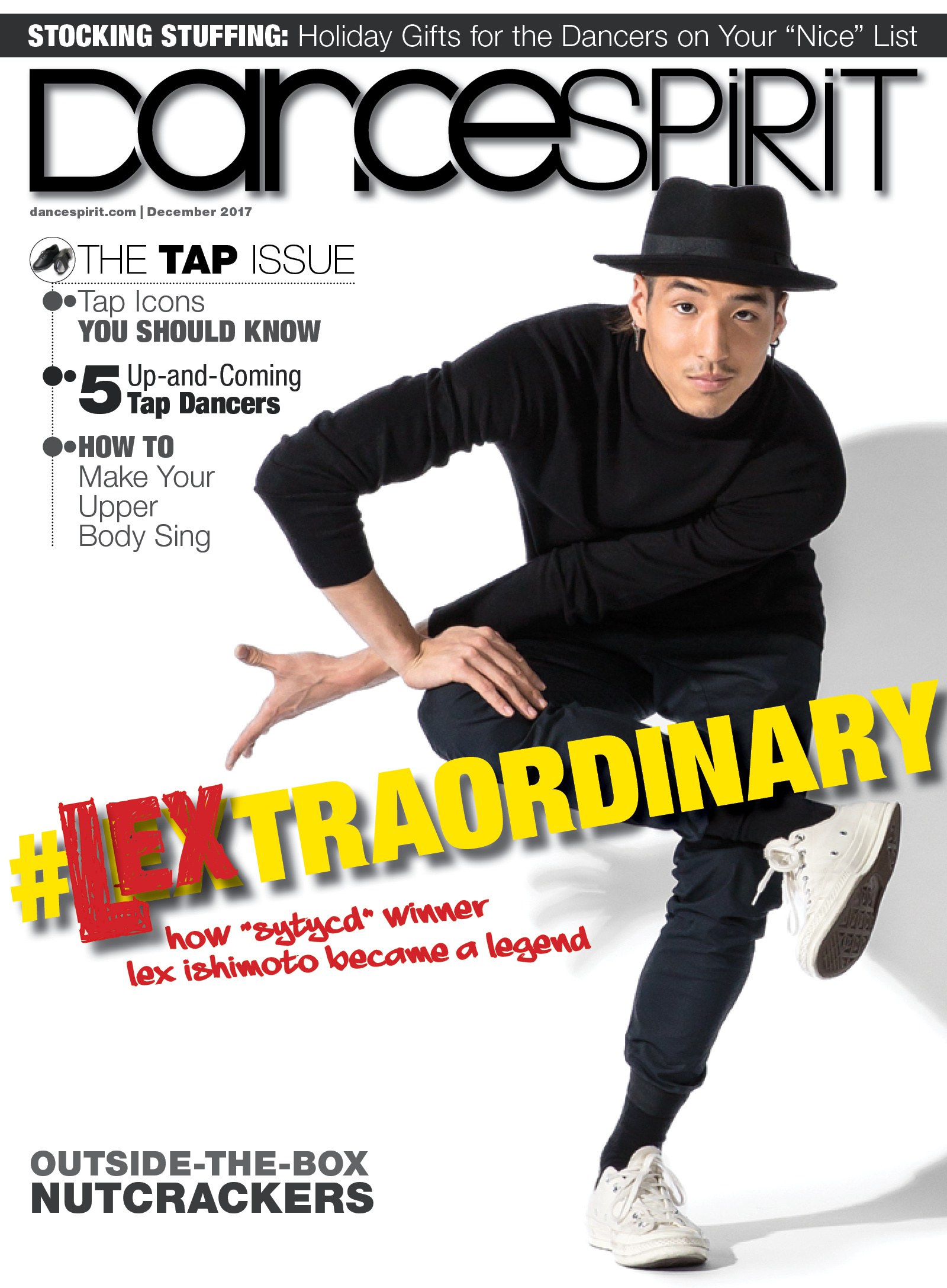 Get Dance Spirit in your inbox