How To
Mar. 01, 2005 12:34PM EST
How to Choose the Right Jazz Classes for you in NYC
Walking into NYC dance meccas Broadway Dance Center or STEPS on Broadway for the first time can be overwhelming. Your home studio probably offers generic jazz classes, but these two prominent NYC studios offer more than 20 different kinds of jazz and street dance classes. The following classes are offered in a range of levels so you can figure out which one is right for you.
Broadway Dance Center
bwydance.com
TIP: Frank Hatchett, a jazz instructor at BDC, recommends taking a beginner class first to get to know a teacher's style. "Then ask the teacher after class whether you should stay in the beginner level, or move up a level or two," he says.
Jazz focuses on building strength, flexibility, technique and style. Though styles vary according to teacher, all classes emphasize connecting movement with the music.
Lyrical Jazz begins with a ballet-based warm-up. Classes focus on dynamics, style and intensity through combinations ranging from slow and graceful to fast-paced.
Contemporary Jazz blends modern, jazz and ballet techniques with angular movements and syncopated rhythms. Dancers should have a strong base in classical jazz technique; previous modern experience is helpful but not required.
Theater Jazz explores different styles and periods of musical theater dance, from the Fosse 40s to the A Chorus Line 80s. Extensive technical dance training is recommended for this upbeat class.
Street Jazz integrates innovative choreography and helps develop musicality. Ballet, hip-hop and jazz training is recommended.
Latin Jazz spices up ballet and jazz technique with the Afro-Caribbean dance styles of Cuba, Puerto Rico and the Dominican Republic.
Funk blends classic jazz technique with hip-hop moves. Dancers should have knowledge of jazz technique.
Jazz Funk is for dancers who want to learn music video moves. The classes incorporate street, funk and hip hop. Dancers should have a basic jazz background.
JFH is a fusion of jazz, funk and hip hop, creating a powerful hybrid with clean lines. Dancers should be versatile and open to incorporating many styles of dance into one routine.
Video will give you the tools and tips to nail your next audition. The class is designed to enhance versatility through turns, jumps and club and street moves.
Wackin' is inspired by the pop-and-lock style of breakdancing. Though it has a loose, impromptu look, it is extremely intricate and makes use of musical accents.
House spotlights dance trends from the club scene. Experience in merengue, mambo and African dance is helpful, but not necessary.
Hip Hop will teach the difference between hip hop, street jazz and funk dance styles. Knowing African dance basics is helpful, but not required.
Street focuses on the history and technique of street dance. This very disciplined class will teach you where street dance originated and where it's headed.
STEPS on Broadway
stepsnyc.com
TIP: "Your level depends on your intensity, age, learning curve and physical restrictions," says Suzy Norton-Dicerto, assistant manager at STEPS on Broadway. "Any class at the intermediate level or higher is on a professional level."
Jazz combines jazz elements with classical ballet fundamentals.
Modern Jazz mixes up traditional jazz vocabulary with modern elements.
Contemporary Jazz is rooted in both classical jazz and modern, so previous modern training can put you a step ahead.
Theater Jazz explores the musical theater choreography with stylized moves often seen on Broadway.
Jazz Funk is great for a technically trained jazz dancer wanting to learn more street-type movements.
Street will teach the moves seen in popular music videos. Formal dance training isn't required. Street class is also recommended for experienced dancers who are new to hip hop.
LEVEL CHANGES
Just because you took the highest level class at your home studio doesn't mean you should beeline for classes labeled "advanced." Levels in NYC studios are often significantly more difficult than those by the same name elsewhere.
Basic/Intro/Absolute Beginner: No dance experience required.
Beginner: Basic knowledge of dance required. One to three years of dance experience recommended.
Advanced Beginner: For dancers wanting to perfect the basics. Three to five years of dance experience recommended.
Intermediate: A fast-paced class. Five to seven years of dance training recommended.
Advanced Intermediate: Seven to ten years of dance recommended.
Advanced: For the preprofessional to professional dancer.
Jazz It Up
Seeking more jazz in NYC? These major dance facilities also offer a variety of jazz classes:
•The Ailey School alvinailey.org
•Dance Space Center dancespace.com
•Luigi's Dance Centre luigijazz.com
•Peridance Center peridance.com
Win It
Sep. 05, 2017 12:10PM EST
Photos by Erin Baiano
It's time to get your pirouette on! From September 5th to September 30th, we're hosting a contest to find out who's the best turner of them all.

Put together your most impressive turning combo. Post a video online. Share your turns with us and thousands of other dancers around the world. And if our editors think you're the top turner, you'll win a fabulous prize.
Keep reading...
Show less
All of 18-year-old Kaylin Maggard's dreams—from scoring the title of National Senior Outstanding Dancer at New York City Dance Alliance Nationals to winning the 2017 Dance Spirit Cover Model Search—are coming true. And to anyone who knows the gorgeous contemporary dancer, that's no surprise.
From the moment the Dance Spirit staff met Kaylin, it was obvious her humility and talent would take her far. Not only did she go full-out during the photo shoot and class at Broadway Dance Center, but she was always cheering on, laughing with, and supporting her fellow CMS contestants Haley Hartsfield and Michelle Quiner. During the voting period, the social media world was abuzz with praise for her work ethic, positive attitude, and generosity.
Since her CMS trip to NYC, Kaylin's moved from her hometown of Columbia, MO, to the Big Apple for her freshman year at Juilliard, and is busy getting acquainted with the city. As for the future? She's taking it one opportunity at a time, but something tells us we'll be seeing this contemporary queen reach new heights every year.
Keep reading...
Show less
Instagram star Kylie Shea has built a following of nearly 170,000 with her playful workout videos, which combine traditional fitness activities, like jumping rope or running on the treadmill, with pointe shoes and sassy choreography. Shea's effortless cool-girl-next-door vibe and solid ballet technique make her vids totally irresistible.
Now Shea's using her platform to address the body image issues that tend to plague dancers. In a poignant video, she sheds her clothes and tugs at her skin. The caption explains her relationship with her body and the pressure she feels to maintain a certain aesthetic as a dancer.
Keep reading...
Show less
Physical discomfort is inevitable when you're spending tons of hours in the studio every day, but some pain shouldn't be suffered through. "Dancing through pain can make an injury worse and lead to more time away from dance," says Dr. Joel Brenner, medical director of dance medicine at Children's Hospital of The King's Daughters in Norfolk, VA. "Failing to rest and recover when you're in serious pain could even lead to the point where you're unable to dance in the future."
That may sound scary, but there's good news: If you take precautions and listen to your body, many injuries can be stopped in their tracks. The first step? Knowing what's normal—and what's not.
Keep reading...
Show less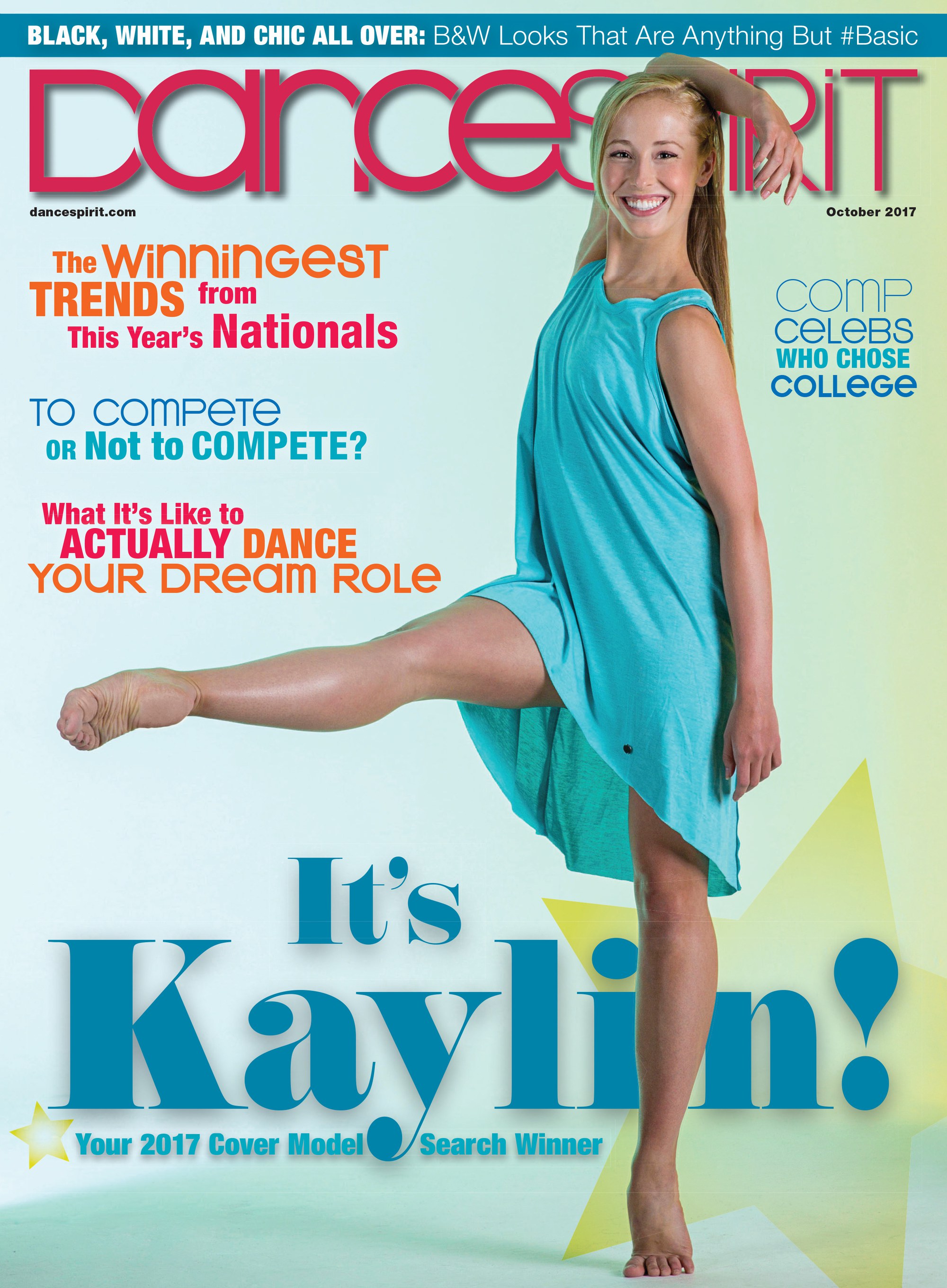 Get Dance Spirit in your inbox