Jan. 11, 2011 10:10AM EST
I Hope I Get It! Sheryl Murakami's Audition Advice
Sheryl Murakami is a bona fide superstar in the commercial dance world. She's performed at the MTV Video Music Awards, VH1's Fashion Rocks, the Latin Grammys and on "Saturday Night Live," in addition to countless appearances in commercials and industrials. She's worked with Beyoncé, Lady Gaga, Avril Lavigne, Nelly Furtado and P. Diddy, to name a few. So it's safe to say Murakami—now a regular teacher at NYC's Broadway Dance Center, where her popular classes are always packed—knows her stuff when it comes to auditioning. Read on for her advice.
Take care of your body. Let's be honest: This is the entertainment industry. How you look matters. Own it.
Go in without any expectations. No matter how well you think you do at the audition, someone else is always making the final decision, and you never know which way that person is going to go.
Compete hard! Friendly competition is a good thing—you gotta fight for your right to dance.
Be prepared for anything. Study and train in all forms of dance, from ballet to hip hop. Being able to freestyle is a huge plus.
Dress the part. Know who and what you are auditioning for. There will be so many people going out for the same job you are. The more you look the part and play the role, the easier it is for the casting directors to envision you in it.
During the audition, really listen to and watch the choreographer or director. Follow every direction you are given and pay close attention to the details of what they want. You are being hired to fulfill a specific vision. Not your vision—theirs.
Find out who is choreographing the audition, and then do your research. Go online and learn his or her style by watching as many videos as you can find.
Stand out in the crowd. Bold colors are a plus, and a big personality is a must. Develop your own personal style so people will remember you.
Remember to breathe. If you don't breathe, you'll lose your focus and forget everything you have worked so hard for. And you may pass out, too! That would be embarrassing.
Have fun! Auditions are stressful enough, so make it a positive experience and learn something from it.
What Not to Do
Don't hide in the back of the room the whole time. You'll get lost in the sauce and never be seen.
Don't be rude. When you're told to switch lines, don't stay in the front. That causes unnecessary "showgirl drama," and it's bad dance etiquette.
Don't change the choreography to show off. Choreographers hate that. Save your individual skills for when you're asked to freestyle.
Don't show up with just one pair of shoes. Ladies, always bring a pair of pumps, even if you're auditioning for a Nike commercial.
Don't wear Uggs. Uggs are ugly.
Don't show up looking like you rolled out of bed. Treat the audition like a show. Full face, full hair and full wardrobe. Bigger is always better.
Much of Janelle Ginestra's career has been about helping others shine. She's dedicated herself to supporting and cheerleading her partner, WilldaBeast Adams; the emerging talents in their dance company, ImmaBEAST; and the countless dancers she inspires at master classes and conventions. Her YouTube channel has become a launching pad for young talents like "Fraternal Twins" Larsen Thompson and Taylor Hatala, thanks to viral videos featuring Ginestra's creative vision.
But Ginestra's a skyrocketing success in her own right—an in-demand choreographer, a social media influencer, and a dance entrepreneur, building a legacy one eight-count at a time. It's time for her turn in the spotlight. And she's more than ready. "I want to be a legend in whatever I do," she says. We'd argue that she already is.
Keep reading...
Show less
For more on choosing whether to compete or not, click here.
I started dance classes at a young age. By the time I was 3, I was training at The Dance Club, and I grew up there. I started with the basics—ballet and jazz—and eventually added tap, tumbling, contemporary, and hip hop.
Early on, I did compete. I remember my first time: I did a trio at a small local competition, and it got first place. The trophy was as tall as I was, and I loved it. I attended conventions as a mini, and had the opportunity to take classes from Travis Wall, Sonya Tayeh, Andy Pellick, and Joey Dowling-Fakhrieh. There was so much variety—I was in awe.
Keep reading...
Show less
For more on choosing whether to compete or not, click here.
My mom was a dancer growing up, and she went on to become a dance teacher, so I've really grown up in the studio. I started classes when I was 2, and by the time I was 9, I was training at The Dance Club and knew I wanted to dedicate all my time to dance.
Keep reading...
Show less
Win It
Oct. 13, 2017 04:31PM EST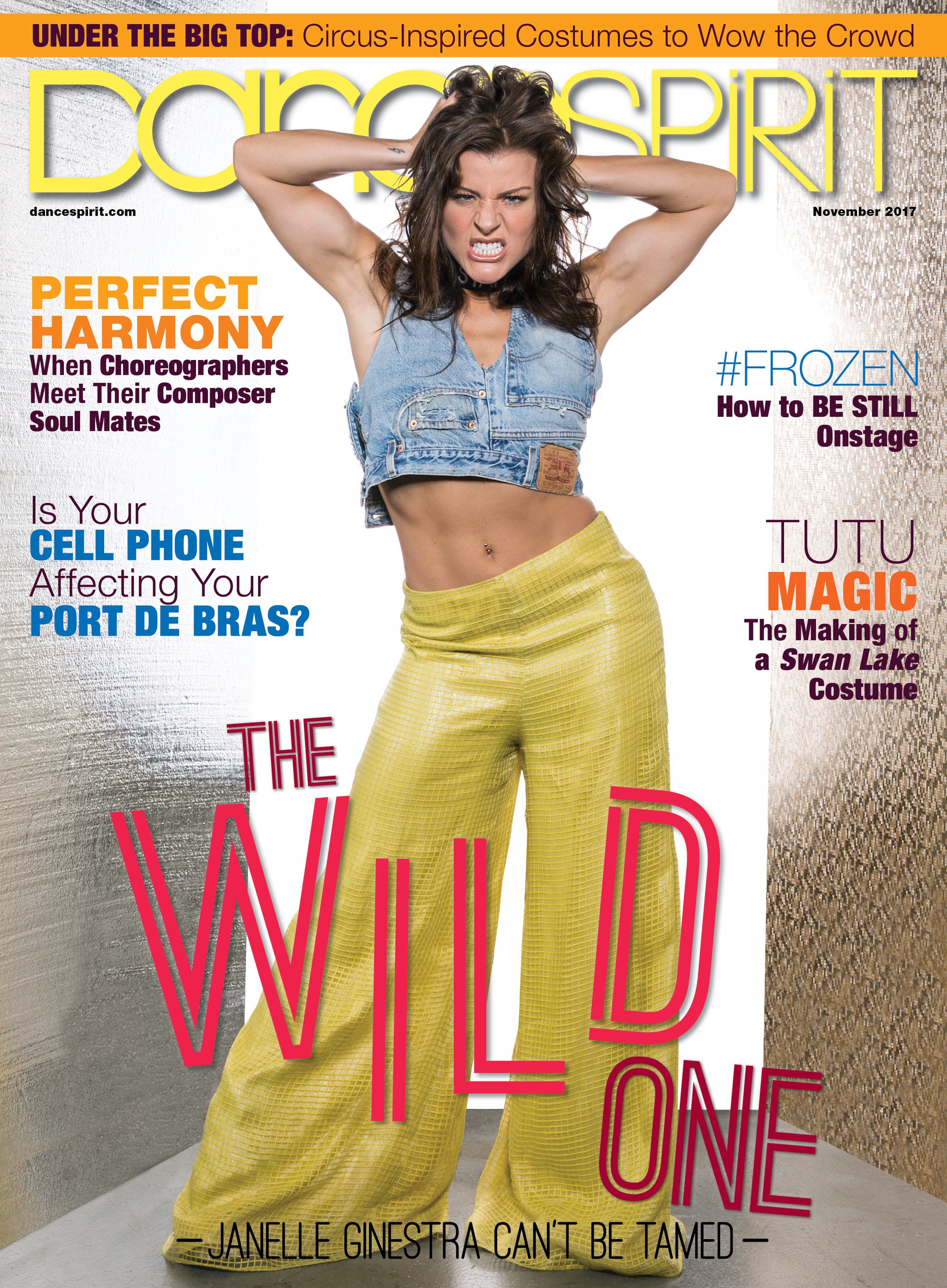 Get Dance Spirit in your inbox