Ian Eastwood Takes a Chance
Fun fact: According to several sources, Chance the Rapper has seen The Lion King on Broadway like 20 times. Adorbz.
If you haven't already heard about the Chi-Town native, chances are, you will soon. (See what I did there?) He's been making major waves on the music scene ever since the 2013 release of his double platinum mix tape Acid Rap. There's a lot you can say about Chance—his lyrics are smart (while not always PC), his musicality is on point, his taste is eclectic—but the most striking thing about him is his appetite for working with other artists within the music world and beyond.
Case in point: In addition to his solo work, Chance is a member of a group called The Social Experiment, which includes trumpet aficionado Nico Segal, aka Donnie Trumpet.  Last month, the crew released a short film featuring the song "Sunday Candy," directed by Chance, Austin Vesely and a guy by the name of Ian Eastwood. That's right—the PULSE on Tour idol, hip-hop video expert, Dance Spirit 2014 Hot Young Choreographer, soon-to-be movie star, Ian Eastwood.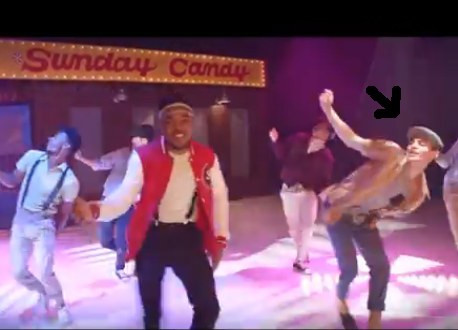 That's Eastwood boogying with Chance the Rapper. Casual.
Naturally, Eastwood also served as head choreographer and dancer for the project. And we we were thrilled to see this multifaceted dance maker show off yet another side of his creative brain. You see, Chance wanted the production to be heavily theatrical. (Apparently he was inspired by long hours spent in The Lion King audience...) Eastwood expertly molded his characteristic old school swag into fast-paced, joyful, sweet-as-candy, bop-your-socks-off choreo that brought us straight back to the 1950s. Pair that with Chance's ever-clever lyrics and a gospel-inspired track, and you're guaranteed to smile like a goof for the entire three-minute-fifty-second video. Enjoy!
(From left) ABT's Erica Lall; NYCB's India Bradley; Washington Ballet's Nardia Boodoo; NYCB's Rachel Hutsell (all photos by Rachel Neville)
Misty Copeland. Her name is synonymous with exquisite artistry and outspoken advocacy. And her visibility has made a huge impact on the ballet world. Ballet's relationship with race has always been strained at best, hostile at worst. But Copeland's persistent message and star quality have finally forced the ballet industry to start talking about racial diversity, inclusivity, and representation. "The rarity of seeing ourselves represented is sad," Copeland says. "The more we see every hue and body shape represented on the stage, the more possibilities young dancers feel they have for themselves."
Keep reading...
Show less
Popular
Feb. 18, 2018 07:00AM EST
Rippon after his stunning performance (via Instagram)
We love, love, LOVE figure skaters who completely embrace the dance aspect of the sport, putting real time and thought into their choreography and music choices (while also, you know, casually pulling off death-defying jumps). This Olympics, a lot of attention has (rightly) been focused on frontrunner Nathan Chen, whose ballet background lends him a beautiful grace and fluidity on the ice. But it was Chen's teammate Adam Rippon who stole our dance-loving hearts yesterday, making his Olympic debut with a routine choreographed by none other than "So You Think You Can Dance" alum Benji Schwimmer.
Friends: HE. SLAYED. And because Rippon is the first openly gay U.S. man to qualify for any Winter Olympics—ever—the performance marked a major milestone.
Keep reading...
Show less
Popular
Jan. 21, 2018 07:00AM EST
ABT JKO School student Miuka Kadoi shoiwng off her beautiful line (photo by Kenneth Edwards)
Contemporary phenom Christina Ricucci has super-flexible hips, which means she can stretch her legs to unbelievable heights. But when she noticed herself making contorted positions in class, Ricucci realized she was approaching her extensions all wrong. "I went back to the basics in class, squaring my hips and using my turnout," Ricucci says. "I learned to create proper positions, rather than whacked-out versions of them."
Some dancers are so wonky they have a hard time supporting their high legs, while others struggle with limited flexibility. But no matter your facility, you can find a balance of stretch and strength to achieve your fullest range of extension. It's not about how high (or not) your legs can go: It's the quality of the movement, and how you get those legs up, that counts.
Keep reading...
Show less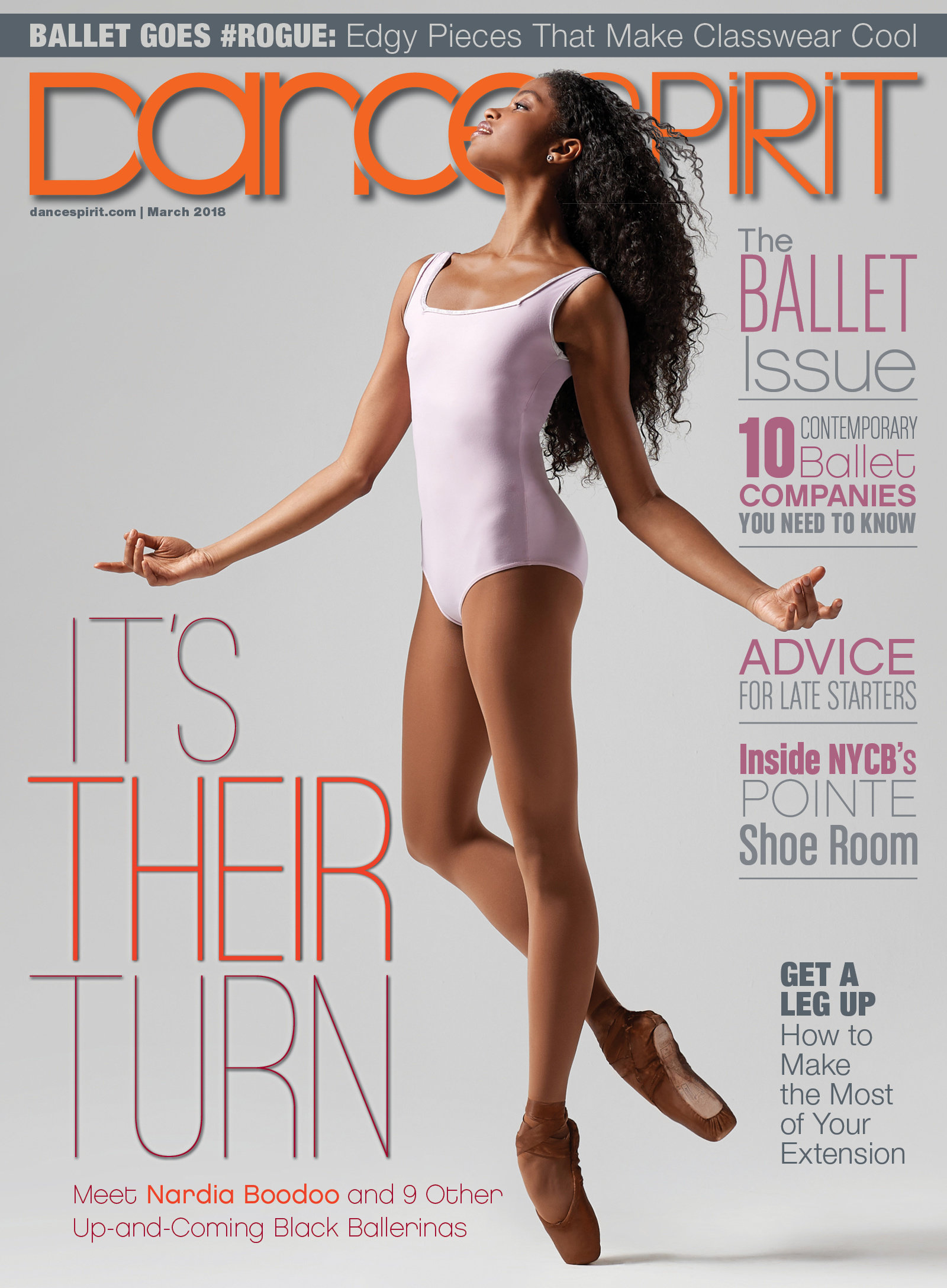 Get Dance Spirit in your inbox