If Ian Eastwood Were Your Dance Partner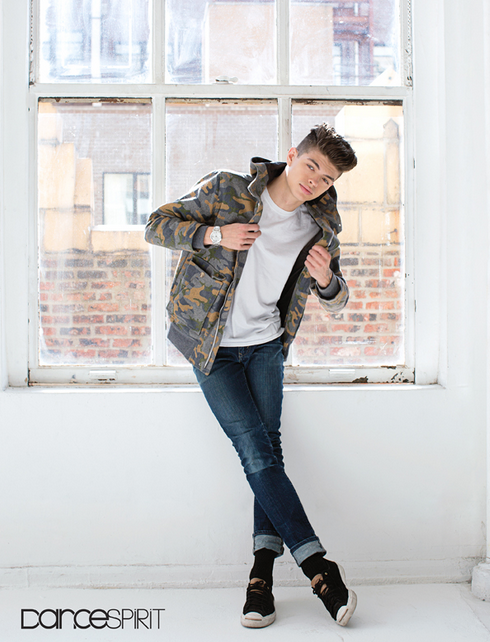 Photo by Erin Baiano
(Inspired by this.)
If Ian Eastwood were your dance partner, your hair game would instantly improve by about 100 points. So would your hat game.
If Ian Eastwood were your dance partner, he'd occasionally come into rehearsals with notes on the choreo...from Justin Bieber.
If Ian Eastwood were your dance partner, you'd already have blocked off the entire month of April for High Strung premiere parties. He'd have let you know the dates weeks in advance, because he's conscientious about "respecting your time."
If Ian Eastwood were your dance partner, he'd occasionally hide custom old-school mixtapes in your dance bag, complete with little handwritten notes. You don't have a tape player, but you'd cherish them anyway.
If Ian Eastwood were your dance partner, he'd have an adorable new nickname for you by the end of each rehearsal. On the anniversary of your partnership, he'd present you with a sweatshirt on which he'd artfully graffiti-ed all of them—even the ones you'd long since forgotten.
If Ian Eastwood were your dance partner, you'd suddenly find that jumpsuits looked amazing on you. Like, literally every jumpsuit, even the ones that no human body should realistically inhabit.
If Ian Eastwood were your dance partner, he'd end rehearsals by taking out his digital Leica and shooting casually incredible black-and-white photographs of you freestyling. He'd only post the ones where you looked REALLY pretty to Insta. No filter.
If Ian Eastwood were your dance partner, he wouldn't tolerate self-negging. He'd force you to stare at yourself in the mirror before every performance and repeat: "I am a goddess. I am a goddess. I AM A GODDESS." And with his support, you'd be able to do it. Un-ironically.
If Ian Eastwood were your dance partner, you'd expect to meet him at the indie coffee shop downtown to talk through choreo ideas. But he'd propose Dunkin Donuts. Because he's chill like that. (And he knows you like their coffee better, anyway.)
If Ian Eastwood were your dance partner, you'd find yourself sitting between Tricia Miranda and Dave Scott at The PULSE gala. For his sake, you'd keep yourself from hyperventilating until the subway ride home afterward.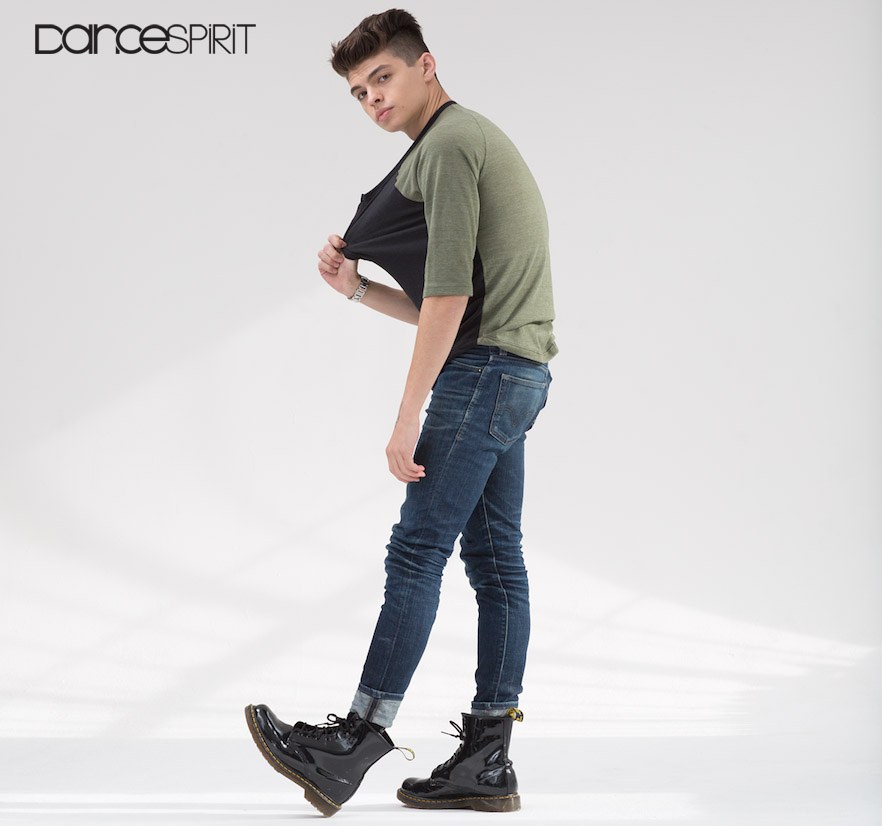 Photo by Erin Baiano
(From left) Mean Girls dancers Riza Takahashi, Ben Cook, Kamille Upshaw, Jonalyn Saxer, DeMarius R. Copes, and Stephanie Lynn Bissonnette (photos by Erin Baiano)
Get in, losers. We're going to Broadway.
OK, not losers, actually—more like the bajillion die-hard fans of Tina Fey's 2004 cult hit Mean Girls, who've been wearing pink every Wednesday since a musical adaptation of the film was first teased back in 2013.
Now their world is like a cake filled with rainbows and smiles, because Mean Girls the musical, which had a trial run in Washington, DC, last fall, is set to open at Broadway's August Wilson Theatre April 8. And in a very grool twist, it turns out the show—with direction and choreography by Casey Nicholaw and a book by Fey herself—is delightfully dancey.
Keep reading...
Show less
Brian Friedman (photo by Louise Flores, courtesy Friedman)
Brian Friedman is not only a legend in his own right—he's also worked beside the biggest legends in the business. Growing up a Scottsdale, AZ, comp kid, Friedman was soon dancing behind Michael Jackson, Celine Dion, and Paula Abdul, and as an OG Newsie in the 1992 film. Now he calls the shots: He's choreographed and been creative director for icons like Britney, Cher, Beyoncé, and Mariah. Nominated for five MTV VMAs, two Music Video Production Association Awards, and four American Choreography Awards, Friedman's won an Industry Voice Award for best choreography, and a World of Dance award. Dance Spirit talked to Friedman to find out what inspires him. —Helen Rolfe
Keep reading...
Show less
How To
Jan. 30, 2017 01:44PM EST
Illustration by Lealand Eve
A few years ago, 16-year-old Kayla Gonzalez found herself dancing alongside a mean-spirited girl. "She could be so rude," says Gonzalez, who trains at The Dance Zone in Henderson, NV. "It got worse at competitions. She'd make up lies, saying my teammates and I were doing things we weren't. She was always trying to get ahead." Sound familiar? A competitive environment can bring out the very worst in some dancers' personalities. When put in a stressful situation, students can become bossy, overdramatic or downright mean. Here, DS breaks down four toxic types you might encounter, and offers tips on how to respond.
Keep reading...
Show less
University of Minnesota Dance Team (courtesy University of Minnesota)
They say there's no "I" in "team"—and nowhere is that truer than the world of college dance teams, where precision reigns, uniformity is key, and a single misstep from any given "I" can cost a group a championship trophy. So it's unsurprising that securing a spot on one of the best dance teams in the country is no easy feat.
Members of these highly athletic teams rehearse for hours every week—on top of academic classes and commitments—and perform at football and basketball games, annual concerts, and nationally televised competitions (hi, ESPN). And "no I" rule notwithstanding, each of these top teams is made up of highly trained, highly technical, highly hard-core individuals, who come together to create a ready-for-victory pack.
These six teams aren't one-off success stories—they're consistently strong, and earn the top spots at major competitions like UDA and NDA nearly every year. Up for the challenge? Here's what to know before you go to auditions.
Keep reading...
Show less
Caissie Levy as Elsa in Frozen (Deen van Meer, courtesy Disney)
Let it gooooo! The much-anticipated musical version of Frozen, with choreography by the fabulous Rob Ashford, opens on Broadway tonight. And to get you even more excited about this latest dancy Disney venture, the show's team just released a brand-new trailer—a sneak peek at how they've translated the film's special magic into perhaps-even-more-impressive stage magic.
Keep reading...
Show less
#1: Remembering all the choreography for your approximately 37 different routines. (Evolve Photo, courtesy New York City Dance Alliance)
Dance competitions are where great memories are made. But—between the traveling, the challenging routines, and the bazillion costume changes—they're also the source of many, many #struggles. If you're a comp kid, you'll 100 percent be able to relate to these 10 problems.
Keep reading...
Show less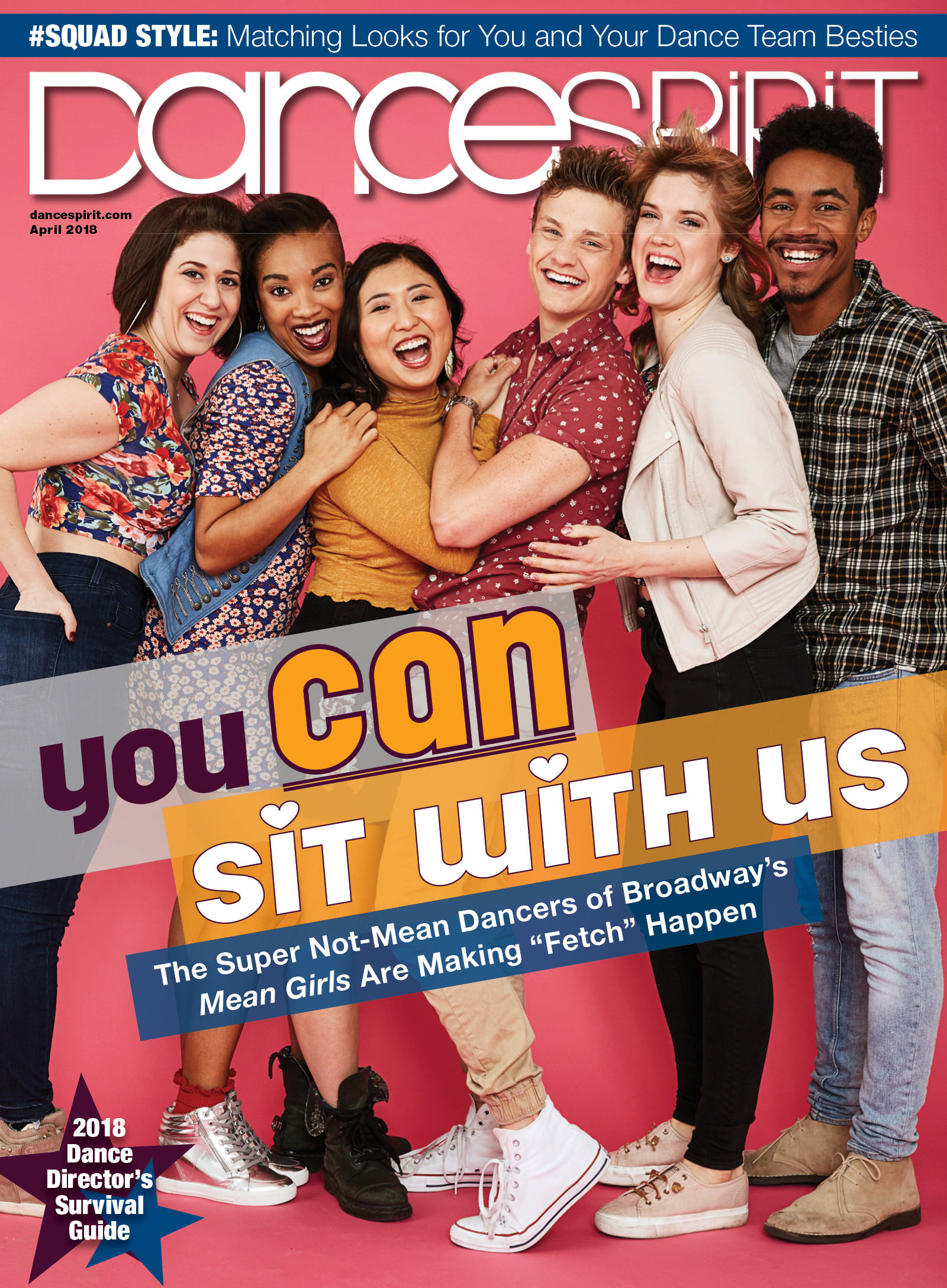 Get Dance Spirit in your inbox