If We Were on Broadway...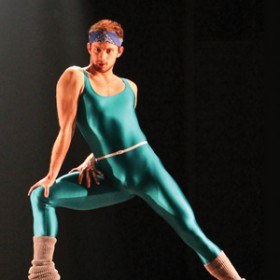 It takes more than just looking AMAZING in spandex to make it on Broadway. You have to sing, too! (Photo of Jakob Karr in Flashdance the Musical by DRGPhotography)
For our July/August issue, we talked to cover stars Kamille Upshaw and Jakob Karr about making the transition from dancer to dancer/singer/actor, and they gave us tons of good advice—including a few tips on choosing a song to sing at auditions. (As Jakob learned the hard way, "Happy Birthday to You" is not the best option.) This, of course, made the Dance Spirit editors think about what we would sing if we were trying to make it in musical theater ourselves. I asked each editor, "If you were trying out for a Broadway show, what would your audition song be?" Here's what they said:
" 'The Power of Love' by Celine Dion. It's not a Broadway song, and I really can't hit any of the high notes. I would definitely not get the job, but this song is my jam, so I'd go for it with a ton of passion and a smile." —Alison Feller, editor in chief
" 'All That Jazz.' Classic and easy to belt out—plus I could throw in a few Fosse-esque moves to distract from the wrong notes, because there'd be a lot of them." —Margaret Fuhrer, associate editor
"Ah, the question that crushed all my Broadway dreams. I'm tone deaf and have the worst singing voice ever—it wouldn't matter which song I attempted, I'm sure I'd be shown the door immediately." —Michael Anne Bailey, assistant editor
What would mine be? "Out Tonight" from Rent. I practice in the shower ever morning, and I haven't had any complaints from my neighbors yet. (Read: I sound amazing.)
The verdict: The DS editors should stick to our day jobs. Collectively, we'd probably make the worst ensemble in Broadway history!
Now it's your turn. What would your go-to audition song be?
Much of Janelle Ginestra's career has been about helping others shine. She's dedicated herself to supporting and cheerleading her partner, WilldaBeast Adams; the emerging talents in their dance company, ImmaBEAST; and the countless dancers she inspires at master classes and conventions. Her YouTube channel has become a launching pad for young talents like "Fraternal Twins" Larsen Thompson and Taylor Hatala, thanks to viral videos featuring Ginestra's creative vision.
But Ginestra's a skyrocketing success in her own right—an in-demand choreographer, a social media influencer, and a dance entrepreneur, building a legacy one eight-count at a time. It's time for her turn in the spotlight. And she's more than ready. "I want to be a legend in whatever I do," she says. We'd argue that she already is.
Keep reading...
Show less
For more on choosing whether to compete or not, click here.
I started dance classes at a young age. By the time I was 3, I was training at The Dance Club, and I grew up there. I started with the basics—ballet and jazz—and eventually added tap, tumbling, contemporary, and hip hop.
Early on, I did compete. I remember my first time: I did a trio at a small local competition, and it got first place. The trophy was as tall as I was, and I loved it. I attended conventions as a mini, and had the opportunity to take classes from Travis Wall, Sonya Tayeh, Andy Pellick, and Joey Dowling-Fakhrieh. There was so much variety—I was in awe.
Keep reading...
Show less
For more on choosing whether to compete or not, click here.
My mom was a dancer growing up, and she went on to become a dance teacher, so I've really grown up in the studio. I started classes when I was 2, and by the time I was 9, I was training at The Dance Club and knew I wanted to dedicate all my time to dance.
Keep reading...
Show less
Win It
Oct. 13, 2017 04:31PM EST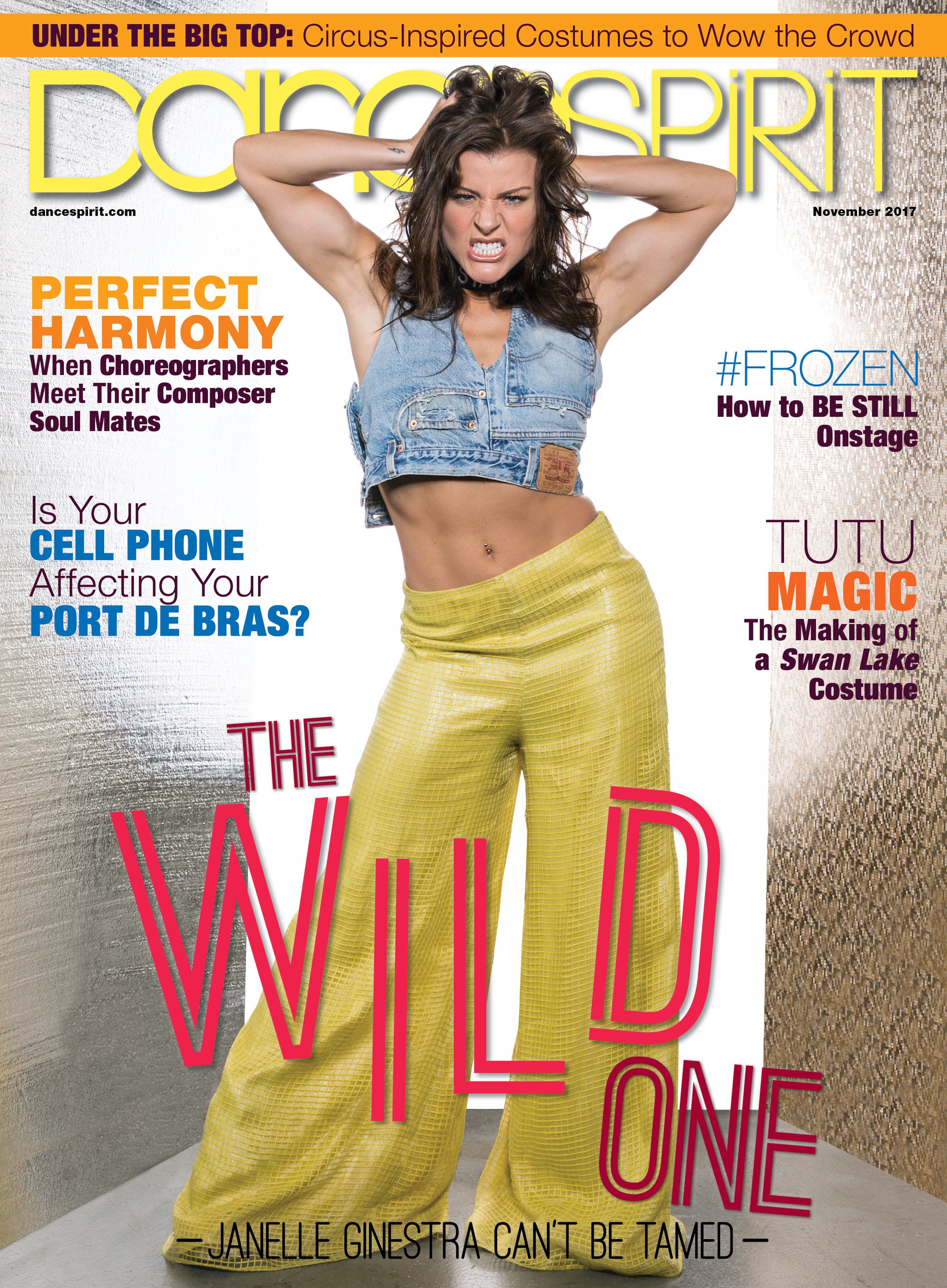 Get Dance Spirit in your inbox