Hip Hop
Oct. 01, 2013 03:20PM EST
From under-the-radar local gatherings to high-profile competitions like the Red Bull BC One and France's Juste Debout, dancers all over the world are battling it out. "Battling is the heart of hip-hop," says Dave Scott, who's choreographed battle-centric movies including Battle of the Year, Step Up 3D, Stomp the Yard and You Got Served. "It started on street corners, but TV shows like 'America's Best Dance Crew' and conventions like the World of Dance Tour have put it on a bigger scale."
It's easy to see why battles have found such an enthusiastic following. Not only is the experience one of a kind, but dancers and crews who perform well can earn cash prizes, corporate endorsements and, of course, serious bragging rights. Looking to break into the battle world? DS asked those in the know what to expect.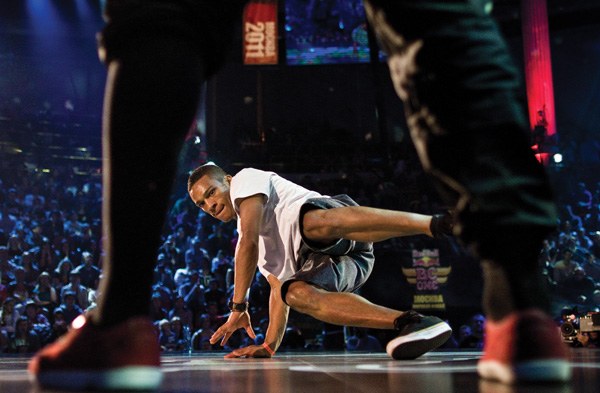 Fabiano "Neguin" Lopes competing at the 2011 Red Bull BC One World Final in Moscow, Russia (by Dean Treml/Red Bull Content Pool)
What is a battle, anyway?
Whether it's on a stage in front of thousands or in a hip-hop class, a battle generally follows the same format: Dancers compete one-on-one, two-on-two or in larger groups (often organized crews). The idea is to show off your best hip-hop moves and emerge victorious, as decided by crowd response or a panel of judges. Most of the dancing is off-the-cuff freestyle, though flashes of choreography can be common (especially when crews are involved). And there's always a ton of energy: "Battling really amps you up," Scott says.
Where can I find one?
If you live in or near a major city, check out the World of Dance Tour, which goes to 14 locations worldwide. You could also consider traveling to check out the biggest battle events, like Las Vegas' World Hip Hop Dance Championship or L.A.'s Showdown L.A. If you'd like to start on a smaller scale, ask your hip-hop teacher to make the last 10 minutes of class a battle, or ask around your studio to see if anyone knows of a crew you could join. After all, a battle can take place anywhere two crews (or two dancers) are able to face off.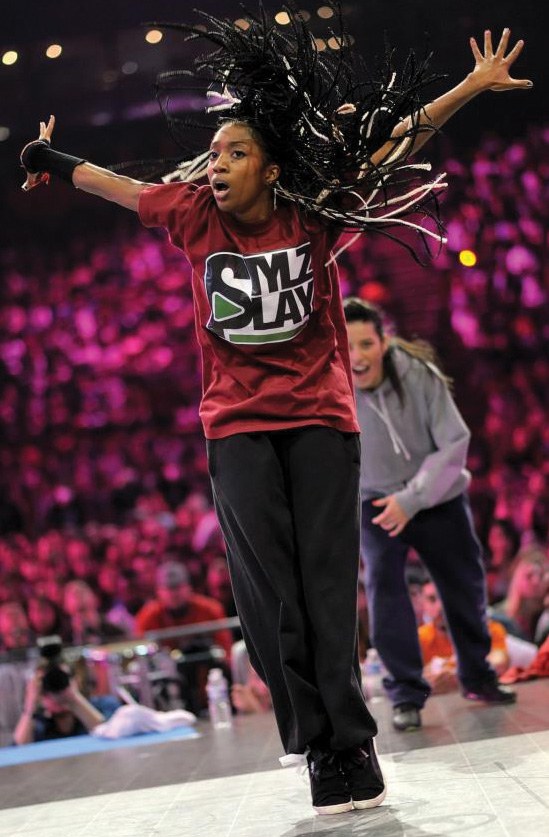 Comfort Fedoke battles in front of thousands at Juste Debout in Paris, France (by M2GPhotography)
How can I train for it?
Battles are often magnets for experienced b-boys/b-girls and hip-hop dancers, so you'll want to be as prepared as possible. Consider taking hip-hop classes that focus on specific skills like krumping, popping, locking or breaking. Joining a crew is also a great way to get inspired, but be sure to practice freestyle moves on your own and develop tricks that suit your unique dance style. For instance, when Brazilian b-boy Fabiano "Neguin" Lopes takes the floor, audiences are treated to a mix of genres that reflect his training. "My background is a fusion of capoeira, hip hop and urban dance, so I call my style 'freestyle abstract,' " says Lopes, who won the Red Bull BC One title in 2010. "It's a mixture of the things that have inspired me in my life."
Not sure of your signature style yet? According to "So You Think You Can Dance" alum Comfort Fedoke, who's been battling since she was 15, YouTube is a great place to look for inspiration. "You can watch videos from battle events online and see how people are getting down," she says.
How can I learn to freestyle?
To help hone your freestyle skills, Scott suggests listening to a wide variety of hip-hop songs and seeing what types of movement naturally strike you. "Being well versed in music will help you just go out there and freak it," he says. And if you're a little scared to get into the circle, you're not alone: Scott remembers being nervous during battles until a choreographer friend gave him some sage advice. "He told me, 'Don't get in there and be someone else—do you.' You've got to find what sets you apart. It's about being comfortable in the circle and letting go."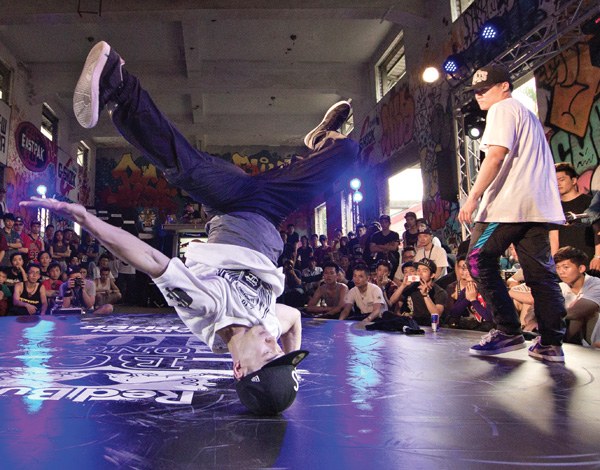 B-boy Free Nai, winner of the 2013 Red Bull BC One Cypher in Taipei, Taiwan (by David Barker/Red Bull Content Pool)
Why is battling worth it?
Though taking part in a battle isn't for the faint of heart, it's an experience that can elevate any dancer to the next level. Fedoke says battling has helped her find her freestyle voice and the freedom to express herself, and Lopes says he's found his "inner gladiator." Battling in a structured event is a great way to get noticed by other dancers and choreographers. And even in smaller settings, Scott says, battles build confidence and make "superheroes" out of dancers. But, he adds, you have to be willing to put in the work: "Be prepared to give your all or go home."
Win It
Sep. 05, 2017 12:10PM EST
Photos by Erin Baiano
It's time to get your pirouette on! From September 5th to September 30th, we're hosting a contest to find out who's the best turner of them all.

Put together your most impressive turning combo. Post a video online. Share your turns with us and thousands of other dancers around the world. And if our editors think you're the top turner, you'll win a fabulous prize.
Keep reading...
Show less
All of 18-year-old Kaylin Maggard's dreams—from scoring the title of National Senior Outstanding Dancer at New York City Dance Alliance Nationals to winning the 2017 Dance Spirit Cover Model Search—are coming true. And to anyone who knows the gorgeous contemporary dancer, that's no surprise.
From the moment the Dance Spirit staff met Kaylin, it was obvious her humility and talent would take her far. Not only did she go full-out during the photo shoot and class at Broadway Dance Center, but she was always cheering on, laughing with, and supporting her fellow CMS contestants Haley Hartsfield and Michelle Quiner. During the voting period, the social media world was abuzz with praise for her work ethic, positive attitude, and generosity.
Since her CMS trip to NYC, Kaylin's moved from her hometown of Columbia, MO, to the Big Apple for her freshman year at Juilliard, and is busy getting acquainted with the city. As for the future? She's taking it one opportunity at a time, but something tells us we'll be seeing this contemporary queen reach new heights every year.
Keep reading...
Show less
New York City principal Lauren Lovette has become an icon thanks to her emotional maturity and exceptional musicality. The 26-year-old quickly rose through the ranks after joining the company as an apprentice in 2009, reaching principal status in 2015. A Thousand Oaks, CA, native, Lovette started studying ballet seriously at age 11, at the Cary Ballet Conservatory in Cary, NC. After attending two summer courses at the School of American Ballet, she enrolled as a full-time student in 2006. Last year, she made her choreographic debut with For Clara, her first piece for NYCB. Catch her latest work this month during the company's fall season. —Courtney Bowers
Keep reading...
Show less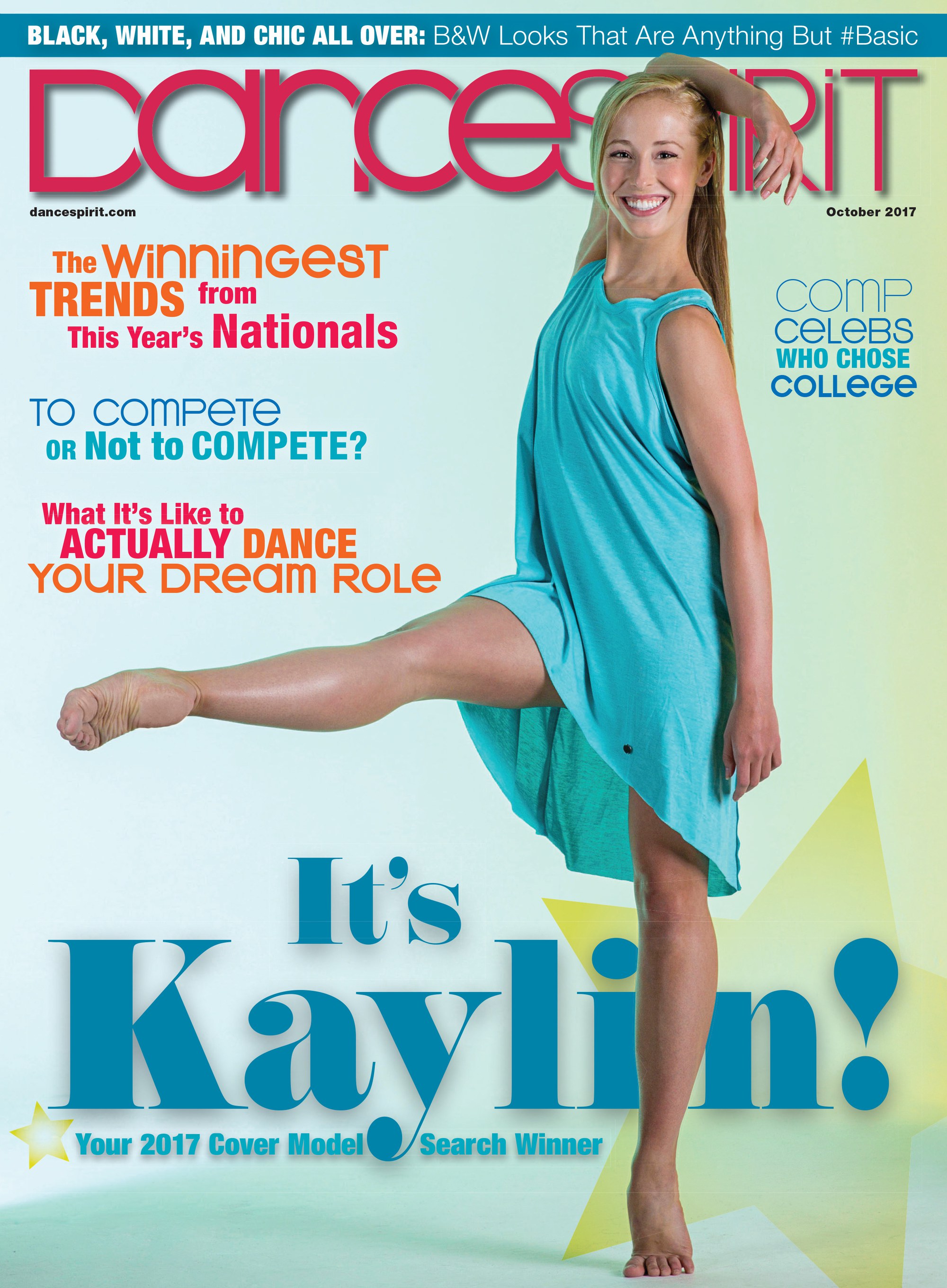 Get Dance Spirit in your inbox