In the Ring With Circus Director Shanda Sawyer
Street Start:
At 14, Sawyer and her older sister began The Rom, a dance company that combined "soap-opera story lines" with Middle Eastern and Flamenco dance. "We'd dress up our friends in gypsy outfits and roll a big cushion carpet out on the sidewalk. If you're not entertaining people on the street, they're going to walk away. We learned how to structure shows."
Cult Following: In college, Sawyer started a comedy dance troupe, The Rhythm Methods, in response to how serious the modern dance scene was. "We wanted to do funny, pop-culture satire," says Sawyer. The company performed "bizarre, very funny, kind of irreverent, satirical, comedy dance shows in the nightclub setting."
Series Work: Early in Sawyer's career, she choreographed and danced in a TV series called "Rollergames," which was a cross between "American Idol" and "Fear Factor," with "eight teams of roller derby babes and a gigantic figure-eight set that had alligators in the middle of it," says Sawyer. "There was a cheerleading team for each of the roller teams and there were also music video segments."
Large-Scale Effort: For the last decade, Sawyer has worked extensively (choreographing at least four shows a year and a handful of music videos) with a French-Asian music company that produces an ongoing variety show called Paris By Night. "In each show there are 10 to 14 gigantic dance numbers," Sawyer says. Each concert is filmed for DVD release.
Creating the Circus: The Felds, who own the Ringling Bros. and Barnum & Bailey Circus and consider themselves the guardians of this national treasure, hired Sawyer through her agent. "They were specifically looking for a team that had not done circus before," explains Sawyer. (The choreographer, Carla Kama, was one of the original Fly Girls.) The objective was to "freshen up the feeling of the show, make it more relevant to today's audience—to today's kids," Sawyer says, adding that one of her first ideas was to incorporate video. "It was a long process to figure out how we could do it logistically, because the show travels every week."  An even greater challenge was introducing the video element to the animals. "We had to work very slowly to get them comfortable," she says. "If you're a horse galloping around headed for a fiery hurdle and you see this huge moving picture ahead of you, it's very distracting."
Shanda Sawyer
Title: Director/Choreographer
Hometown: San Francisco
Residence: L.A.
Training: Flamenco, Middle Eastern dance, Cunningham and Limón techniques, tap, ballet, ballroom
Education: BA in Theater Arts from Lone Mountain College in San Francisco
Choreography Highlights: Commercials for Levi's, and music videos for Chris Rock and M.C. Hammer
Directing Highlights: 136th Edition of The Ringling Bros. and Barnum & Bailey Circus, "Extreme Makeover," "Queer Eye for the Straight Girl"
On the Board: Sawyer is one of the founders and executive producers of The American Choreography Awards, and has directed the show twice.
Much of Janelle Ginestra's career has been about helping others shine. She's dedicated herself to supporting and cheerleading her partner, WilldaBeast Adams; the emerging talents in their dance company, ImmaBEAST; and the countless dancers she inspires at master classes and conventions. Her YouTube channel has become a launching pad for young talents like "Fraternal Twins" Larsen Thompson and Taylor Hatala, thanks to viral videos featuring Ginestra's creative vision.
But Ginestra's a skyrocketing success in her own right—an in-demand choreographer, a social media influencer, and a dance entrepreneur, building a legacy one eight-count at a time. It's time for her turn in the spotlight. And she's more than ready. "I want to be a legend in whatever I do," she says. We'd argue that she already is.
Keep reading...
Show less
For more on choosing whether to compete or not, click here.
I started dance classes at a young age. By the time I was 3, I was training at The Dance Club, and I grew up there. I started with the basics—ballet and jazz—and eventually added tap, tumbling, contemporary, and hip hop.
Early on, I did compete. I remember my first time: I did a trio at a small local competition, and it got first place. The trophy was as tall as I was, and I loved it. I attended conventions as a mini, and had the opportunity to take classes from Travis Wall, Sonya Tayeh, Andy Pellick, and Joey Dowling-Fakhrieh. There was so much variety—I was in awe.
Keep reading...
Show less
For more on choosing whether to compete or not, click here.
My mom was a dancer growing up, and she went on to become a dance teacher, so I've really grown up in the studio. I started classes when I was 2, and by the time I was 9, I was training at The Dance Club and knew I wanted to dedicate all my time to dance.
Keep reading...
Show less
Win It
Oct. 13, 2017 04:31PM EST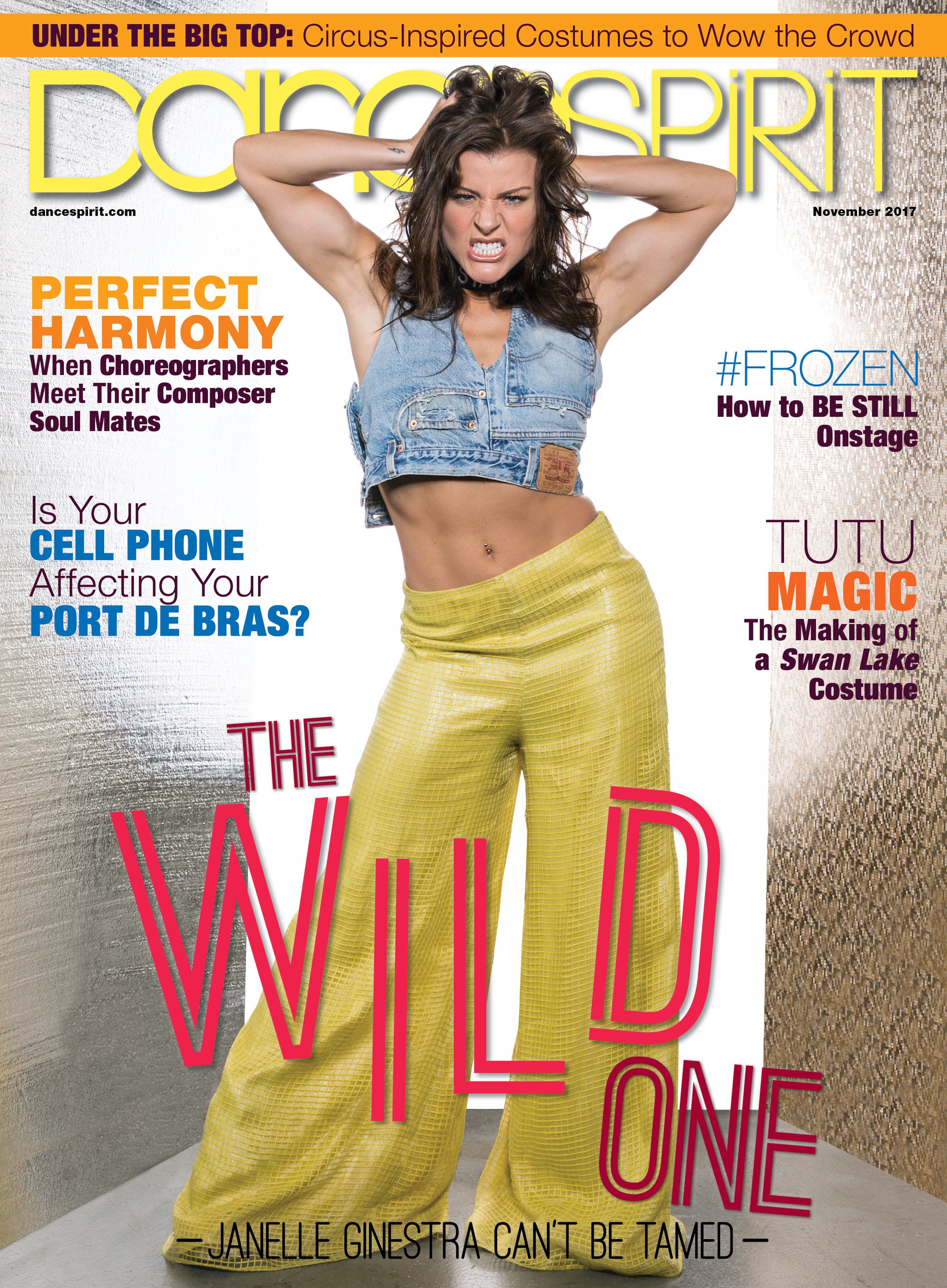 Get Dance Spirit in your inbox