Dec. 17, 2009 12:30PM EST
Heather Magee in Moon Beams (Photo courtesy Momix)
I recently went to a party for the clothing line Juicy Couture. Only I wasn't a guest; I was working at my first-ever industrial gig! Dressed in a pink leotard, tights, tutu and pointe shoes, with my hair in a bun, I accessorized the space, showing off my pretty port de bras on a winding staircase for three hours. A red carpet led up to the front door of the brand's new flagship store, and the place was packed with huge spotlights, tiers of paparazzi and loads of stars! Though I've spent over half my life as a professional dancer in companies like American Ballet Theatre and San Francisco Ballet, this particular situation was new to me. And it's all because last November I became a client with McDonald/Selznick Associates (MSA), an agency for dancers in New York. A week after signing with MSA, they sent me out on this glamorous gig.
Other dancers have had similar luck with industrials, which can include anything from an event like the Juicy Couture party to a company's annual conference or even a television commercial. Alexandria Love, another dancer on MSA's roster, was flown to Las Vegas and Miami for industrial work; Heather Magee, now a performer with MOMIX, danced at the US Open; and Sara Hoenes, a freelance dancer in NYC, got a crazy haircut, dye and style for free as part of a hair company's industrial. Because it's a great option for dancers who need extra money and work, how to nab an industrial should be on every dancer's must-know list.
What Is an Industrial?
Industrials are dance jobs that involve working with different companies in various ways to market, publicize and promote their goods creatively. "Often companies use dance to give a product a certain style or tone," says Lucille Di Campli, an MSA agent. "The focus is on selling the product, not on the dancer or choreography." Moses Pendleton, the director of MOMIX, whose dance company has done commercials for companies such as Hanes, BMW, Mercedes and, most recently, Target, adds, "Using dance gives the company that hires performers an entertaining and inventive way to present themselves—and gets the attention of the public in 30 seconds."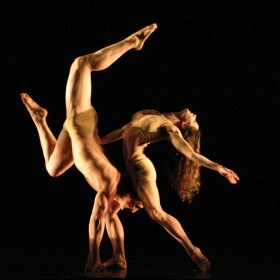 Heather and Anthony Heinl in Lunar Sea (Photo by Max Pucciariello)
How to Nab the Gig
The two most common ways to earn an industrial dance job are through an agent or open casting call, and both normally include an audition. Love recently booked two industrials, one for Reebok and the other with Victoria's Secret through MSA, while Hoenes searches for industrial gigs in Back Stage magazine and online. She found the Paul Mitchell hair gig this way!
If you decide to go the cattle call route, make sure you read the entire listing carefully. Sometimes there are jobs listed that are not legitimate or are even potentially dangerous. "If the ad says there is no pay or just food and transport provided, you might want to reconsider," says Magee. Call ahead of time for details, research online and if your instincts are telling you not to go, don't!
Whether you get an audition through your agent or go to an open call, make sure you understand what the casting agents are looking for and go prepared. Tricia Brouk, a choreographer for industrial and commercial work, thinks bringing a suitcase with outfit options to change into is a good idea. "You want to be ready to roll with whatever is thrown at you," she says.
Inside the Industrial
Once you've booked an industrial gig, there are certain things to keep in mind. Being professional is a must! It's important to make a good impression because one job can lead to another. Magee says, "Doing one gig you can meet 10 people who will help lead you to your next gig."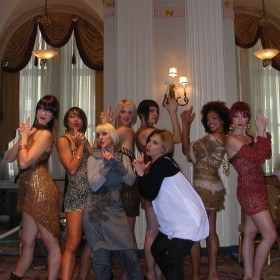 Sara Hoenes (left) with other dancers at a Paul Mitchell industrial (Photo courtesy Sara Hoenes)
Plus, industrial work is usually for big companies where time is money. When Magee worked on the Hanes commercial, she says, "I knew I had a responsibility to get it right the first time. There are many people working to make the production successful, so you need to be focused."
Unlike working for a dance company or live show with months of rehearsals to perfect details, industrials usually have few to no rehearsals—and no second chances. So it's essential to be healthy, well groomed, in shape, confident and ready to perform in whatever conditions are presented. Hoenes says, "Even though working on an industrial means less time spent on perfecting the choreography, they still expect the quality to be no different than that of a production that rehearses for months."
The Ups and Downs of Industrials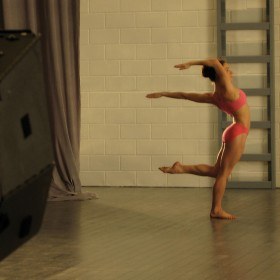 Heather in a Hanes TV ad (Photo courtesy Heather Magee)
Getting industrial gigs is great for making money in a short period of time. Plus, you'll have time to dance in a company or go to college. But, industrial gigs only last from one day to a couple weeks, which means that this work tends to be irregular.
Fortunately, the amount of time you work industrials will depend on how much time you give to it. Networking, looking for and attending auditions and marketing yourself in a professional way all help you earn the gig. It can be a lot of work, but the payoff can be big, and you just might end up on a red carpet one night!
Win It
Sep. 05, 2017 12:10PM EST
Photos by Erin Baiano
It's time to get your pirouette on! From September 5th to September 30th, we're hosting a contest to find out who's the best turner of them all.

Put together your most impressive turning combo. Post a video online. Share your turns with us and thousands of other dancers around the world. And if our editors think you're the top turner, you'll win a fabulous prize.
Keep reading...
Show less
All of 18-year-old Kaylin Maggard's dreams—from scoring the title of National Senior Outstanding Dancer at New York City Dance Alliance Nationals to winning the 2017 Dance Spirit Cover Model Search—are coming true. And to anyone who knows the gorgeous contemporary dancer, that's no surprise.
From the moment the Dance Spirit staff met Kaylin, it was obvious her humility and talent would take her far. Not only did she go full-out during the photo shoot and class at Broadway Dance Center, but she was always cheering on, laughing with, and supporting her fellow CMS contestants Haley Hartsfield and Michelle Quiner. During the voting period, the social media world was abuzz with praise for her work ethic, positive attitude, and generosity.
Since her CMS trip to NYC, Kaylin's moved from her hometown of Columbia, MO, to the Big Apple for her freshman year at Juilliard, and is busy getting acquainted with the city. As for the future? She's taking it one opportunity at a time, but something tells us we'll be seeing this contemporary queen reach new heights every year.
Keep reading...
Show less
New York City principal Lauren Lovette has become an icon thanks to her emotional maturity and exceptional musicality. The 26-year-old quickly rose through the ranks after joining the company as an apprentice in 2009, reaching principal status in 2015. A Thousand Oaks, CA, native, Lovette started studying ballet seriously at age 11, at the Cary Ballet Conservatory in Cary, NC. After attending two summer courses at the School of American Ballet, she enrolled as a full-time student in 2006. Last year, she made her choreographic debut with For Clara, her first piece for NYCB. Catch her latest work this month during the company's fall season. —Courtney Bowers
Keep reading...
Show less
In our "Dear Katie" series, former NYCB soloist Kathryn Morgan answers your pressing dance questions. Have something you want to ask Katie? Email dearkatie@dancespirit.com for a chance to be featured!
Dear Katie,
I know I'm not getting good enough dance training from any of my local studios. But I'm not sure I'm ready to move away to study at a big-name school, either. How do you know when you're ready to leave home to pursue your passion?
Marisa
Keep reading...
Show less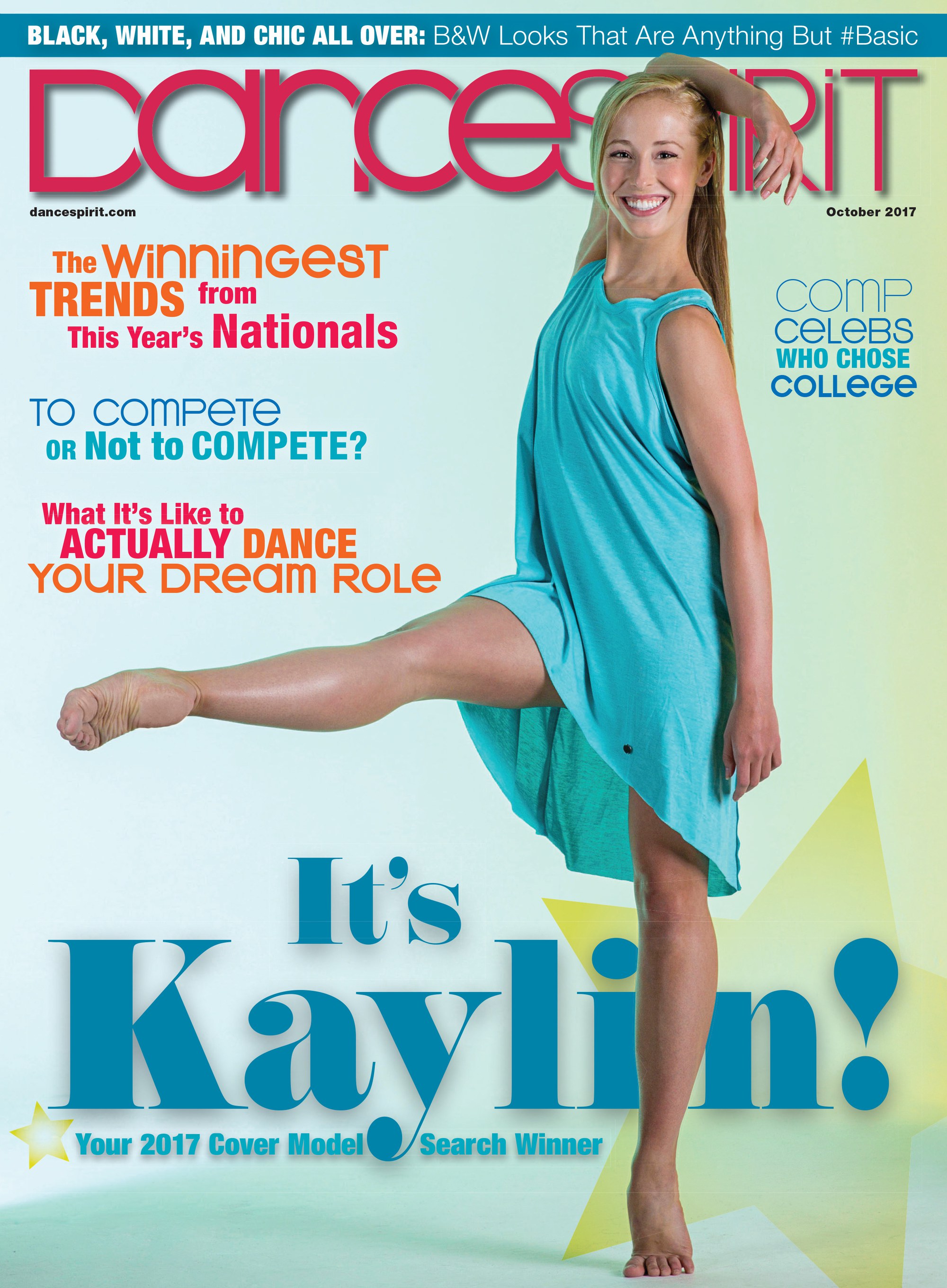 Get Dance Spirit in your inbox