Let's Have an Honest Conversation About Dancers and Mental Health
Jim Lafferty
This story originally appeared on dancemagazine.com.
"So why did you quit?"
It's a question I've been asked hundreds of times since I stopped dancing over a decade ago. My answer has changed over the years as my own understanding of what lead me to walk away from greatest love of my life has become clearer.
"I had some injures," I would mutter nervously for the first few years. This seemed like the answer people understood most. Then it became, "I was just not very happy." Finally, as I passed into my 30s, I began telling the uncomfortable truth: "I quit dancing because of untreated depression."
---
It makes sense that people ask me "why?" I was a promising student. I left my family in upstate New York at 14 to train in the highest levels of Pittsburgh Ballet Theatre, and then San Francisco Ballet School. I spent my summers at the School of American Ballet and the Chautauqua festival program. I can say now what I was incapable of seeing then—I was a good dancer.
But I was never a confident dancer. I relied heavily on the praise of my teachers and casting to feel my self-worth. And over time, the micro-failures that dancers must overcome each day started to chip away at me. In my last year at SFBS, I would routinely cry in the studio. A missed pirouette or a class where I felt invisible to the teacher would completely dismantle me. Concerned teachers would stop me in the hallway with words of support, but my grit was too far gone.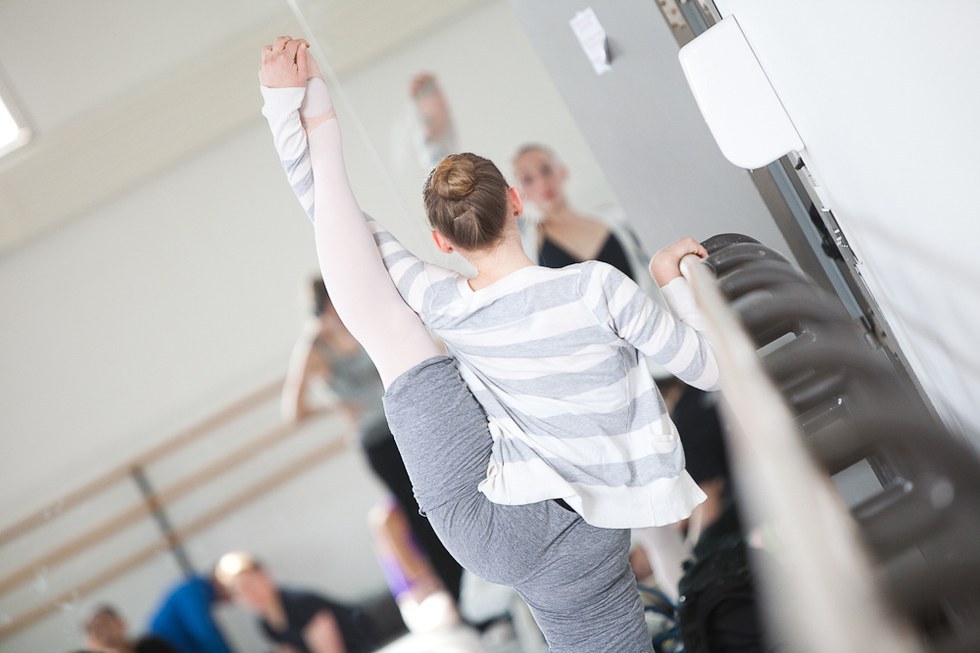 Matthew Murphy for Pointe
While dealing with back-to-back stress fractures, I was forced to sit in every single class that I missed for eight weeks and watch my peers surpass me. Sage dance therapist Dr. Bonnie Robson recently told me that despite the fact that injury is the most common reason for onset for depression in dancers, most injured dancers will see doctors, physical therapists and Pilates instructors while never seeing a mental health professional.
Three thousand miles from my parents and without a mentor, I learned my coping mechanisms from my peers. I thought being skinny would make me happy, so I tried all the ill-advised dieting techniques and then-still-legal ephedrine pills. I started self-medicating and at 18 I had developed a party resume that you would read about in a Rolling Stone profile. I remember sobbing to my mother on the phone, "I love dance, but it doesn't love me." On the worst days I considered that I would be less of a burden to the people that I loved if I were gone. It would be better than not dancing.
In the years since, I have had the privilege of conducting hundreds of interviews for articles I have written in Dance Magazine and other Dance Media publications. I have the handful of great dance therapists in the country piled up in my recent call list. My conversations with them and other dancers and dance-support professionals, combined with my own experience, has lead me to an unavoidable truth: I believe that dance institutions are failing their dancers with a lack of support for mental health.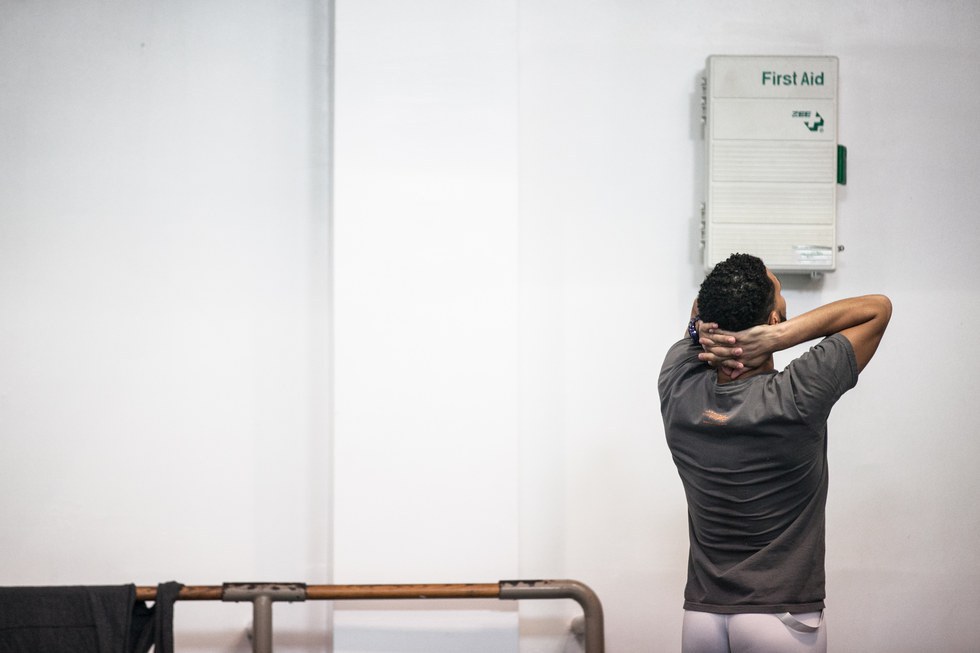 Quinn Wharton
In a recent interview, Dr. Brian Goonan, who works with dancers at Houston Ballet Academy, told me that the same drive to succeed that make so many ballet students great may also predispose them to depression. And yet, as a dance writer, when I call up so many of the great training institutions in this country to ask for an interview with the psychologist they refer their dancers to, they can't produce one. Houston Ballet Academy is the only school that I know of that makes regular office hours with a mental health professional available to their students in the studio. I hope that there are others I simply haven't found.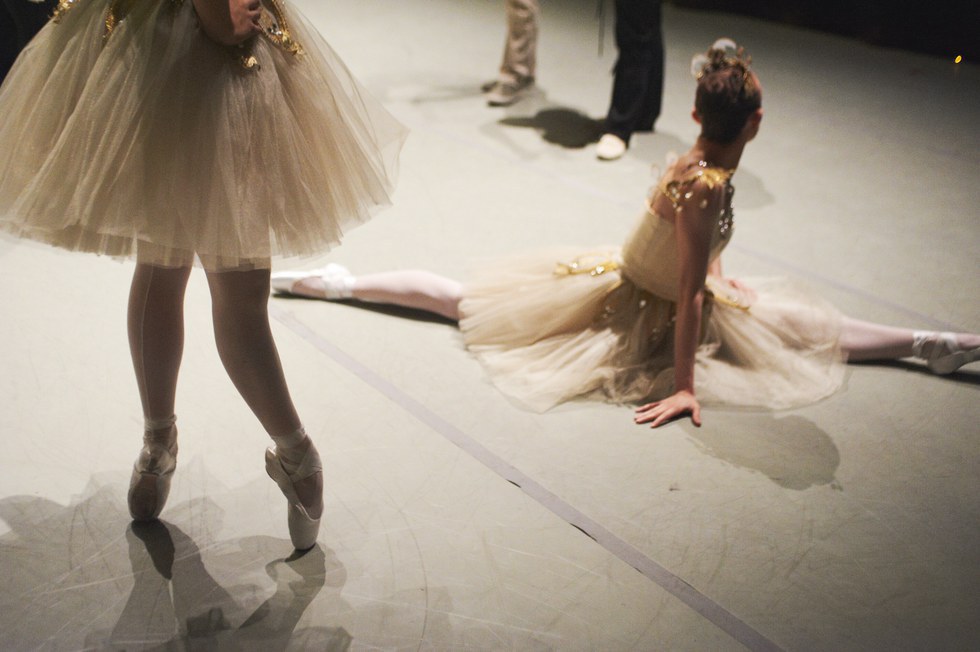 Jim Lafferty for Pointe
But I believe that small steps can move this industry in the right direction. Based upon the countless interviews I've done with professionals on the mental health of dancers, I have a few steps I'd like dancers, parents and directors to consider:

Periods of darkness will come with this challenging pursuit, and that is normal. It does not make you weak to seek help for your mental well-being the same way that it does not make you weak to go to physical therapy or a nutritionist.
If a friend or teacher tells you that they are worried about your mental state, listen. And know that this confrontation is hard for them. It is an act of love, not a criticism of your character.
Ask for help when you need it. It is not normal to feel sad every day for two weeks or more.
Understand that the most difficult time in your training is also the time that you are most statistically likely to experience depression. Dr. Robson told me that people are most likely to experience their first depression in their late teens and early twenties.
If/when you leave dance, consider a career in mental health if it interests you. Reach out to local studios and companies and offer your services.
Feeling like you want to quit is a common symptom of depression, according to Dr. Goonan. It does not necessarily mean that you will, or should stop dancing.
(From left) Mean Girls dancers Riza Takahashi, Ben Cook, Kamille Upshaw, Jonalyn Saxer, DeMarius R. Copes, and Stephanie Lynn Bissonnette (photos by Erin Baiano)
Get in, losers. We're going to Broadway.
OK, not losers, actually—more like the bajillion die-hard fans of Tina Fey's 2004 cult hit Mean Girls, who've been wearing pink every Wednesday since a musical adaptation of the film was first teased back in 2013.
Now their world is like a cake filled with rainbows and smiles, because Mean Girls the musical, which had a trial run in Washington, DC, last fall, is set to open at Broadway's August Wilson Theatre April 8. And in a very grool twist, it turns out the show—with direction and choreography by Casey Nicholaw and a book by Fey herself—is delightfully dancey.
Keep reading...
Show less
Quiz
Dec. 11, 2017 04:24PM EST
Alicia Vikander in Tomb Raider (Warner Brothers)
Keep reading...
Show less
Via @dreamcatchersda on Instagram
Everyone loves a good viral video, especially when there's dancing involved. And though many viral videos are contrived and created for the soul purpose of instafame, the story behind the latest video catching the eyes of millions—including Rihanna, super model Naomi Campbell, and Diddy—is even more unique because it features children who don't even know who those celebrities are.
A dance troupe in Nigeria has become the next internet sensation, thanks to their exuberant dancing and passion with which they perform. Their enthusiasm for dance is evident in every step and it's hard not to smile as you see these children (who range from ages 6 to 15) express pure joy in something as simple as dance. These nine kids are part of The Dream Catchers, an organization started by 26-year-old Seyi Oluyole, that gives impoverished children a place to live while teaching them how to dance.
Keep reading...
Show less
Illustration by Dniella Ferretti
For 16-year-old Amanda*, dance is everything: her passion, her escape from the daily grind, and her career goal. Her parents see things differently. "I have siblings who are active in sports," Amanda says, "and my parents would rather I play soccer or basketball. They don't see dance as something I can earn a stable living from in the future. They often tell me I should just quit."
Some parents aren't able to, don't know how to, or choose not to give you the kind of support you need to thrive in the studio. And when your parents are adding stress to your life, rather than alleviating it, there's a lot at stake. "Dancers who don't have the support of their parents might struggle with self-doubt," says Dr. Linda Hamilton, a former dancer with New York City Ballet and a clinical psychologist specializing in the performing arts, "while those whose parents are too involved can crack under the pressure." Whether your parents aren't there when you need them or they're always there, practically smothering you, try these tips to improve your situation.
Keep reading...
Show less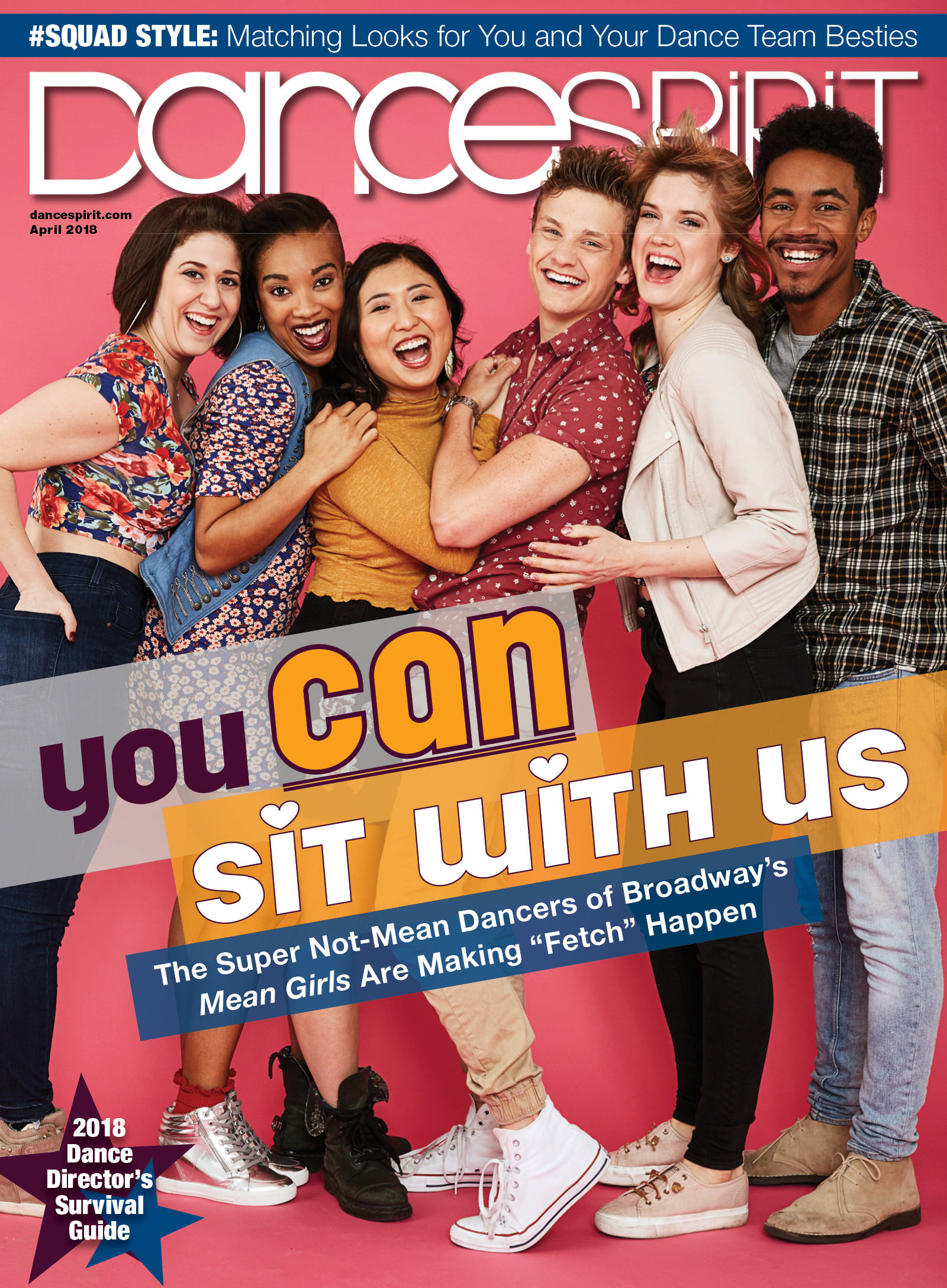 Get Dance Spirit in your inbox