A year or so ago, Dance Spirit associate editor Margaret Fuhrer came into the office raving about this ballerina she'd seen. We all tuned in as Margaret, our resident ballet guru, went on about Alys Shee.
Lithe, lovely—and young, just 15 years old—Alys Shee, was dancing with American Ballet Theatre's second company, ABT II, at the time.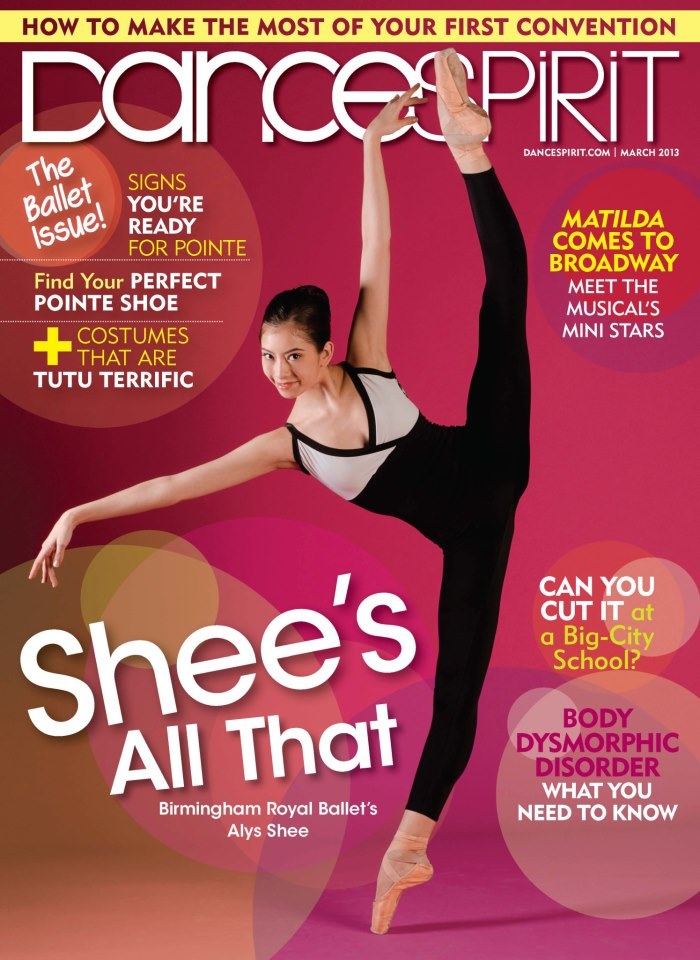 Now, Alys (pronounced "Alice") is on the cover of our annual Ballet Issue!
The 17-year-old is overseas these days, dancing with the Birmingham Royal Ballet. And that sweet young thing Margaret first spotted years ago? Now she's a full-blown star, making her mark on the dance world—and the online world! Surely you've seen Alys showing off dozens of fouettés on YouTube, right?
Click here to read all about Alys in the March issue, and be sure to grab your own copy, on newsstands now—you'll want to rip these photos out and hang 'em up for inspiration!
Not enough? Get more on our Facebook page!
Leah Morrison in Trisha Brown's If You Couldn't See Me, in which the soloist never faces the audience (photo by Julia Cervantes, courtesy Trisha Brown Dance Company)
Postmodern pioneer Trisha Brown redefined how dance is seen and felt. A founding member of Judson Dance Theater, Brown frequently collaborated with other experimental artists like Yvonne Rainer, Merce Cunningham, Twyla Tharp, and Steve Paxton.
She embraced pedestrian movement, pairing everyday gesture with rhythm and fluidity. "It's liquid," says Wendy Perron, who danced with Brown in the '60s and '70s. "Like a river with many tributaries, water coming out of a faucet, or being on a raft and seeing the water move away in different directions." Brown also pushed beyond stages with choreography in fields, museums—even on the sides of buildings.
Keep reading...
Show less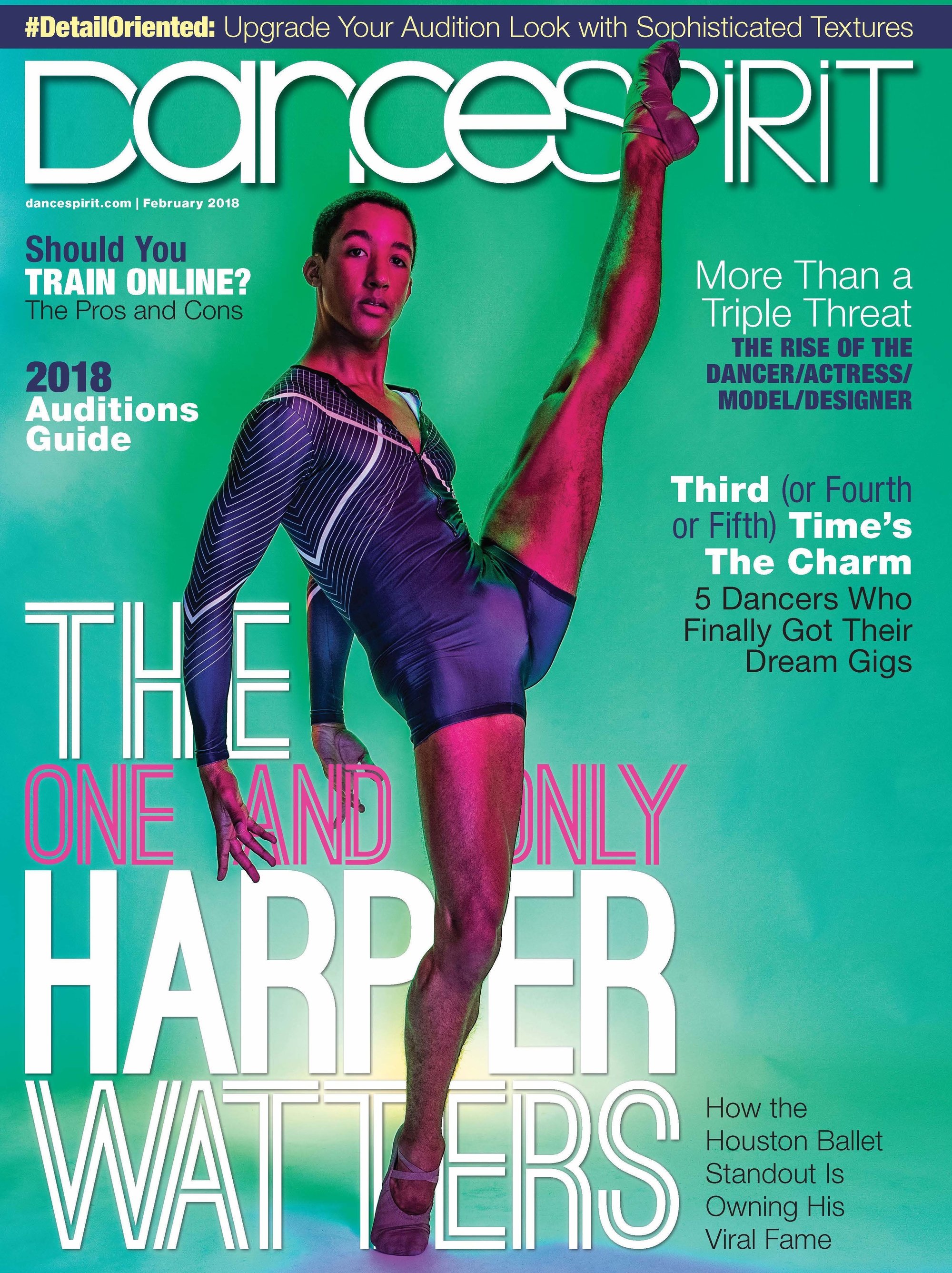 Get Dance Spirit in your inbox