Jan. 14, 2009 06:48AM EST
It's Christmas Time in the City
The holidays are upon us! Decorations and Santa hats have been filling my local drug store since before Halloween, but I'm finally ready to jump on board and get into the spirit. This year it's my goal to stay calm throughout the Thanksgiving/Christmas/Hanukkah/New Year's Eve season and just enjoy being in NYC as the snow falls, which is exactly what I did last night. I rang in the 2008 holidays with the world's most famous kickline: The Radio City Rockettes!
A few months ago, DS did a photo shoot with six of the leggy young women from Radio City and I can honestly say that they were all kind, genuine and so much fun to be around. We got them to dish about making it as a Rockette and what it feels like to have all your dance dreams come true. Stay tuned—it's all in the December issue which will be hitting your mailbox any day now. We've also got great videos of the girls in action at the shoot!
If you're NYC-bound this winter (or you can make it to one of the cities The Rockettes will be dancing through), you absolutely must see the Radio City Christmas Spectacular featuring The Rockettes. The costumes and scenery are amazing (They walk two live camels across the stage for the nativity scene!) and there's nothing like eye-high unison kicking to get you smiling like a kid on Christmas morning. 
What's on your Christmas list this season? We want to hear all about what dance-related things you're wishing for and what your dance resolutions are for 2009. Click here and let us know! 
Much of Janelle Ginestra's career has been about helping others shine. She's dedicated herself to supporting and cheerleading her partner, WilldaBeast Adams; the emerging talents in their dance company, ImmaBEAST; and the countless dancers she inspires at master classes and conventions. Her YouTube channel has become a launching pad for young talents like "Fraternal Twins" Larsen Thompson and Taylor Hatala, thanks to viral videos featuring Ginestra's creative vision.
But Ginestra's a skyrocketing success in her own right—an in-demand choreographer, a social media influencer, and a dance entrepreneur, building a legacy one eight-count at a time. It's time for her turn in the spotlight. And she's more than ready. "I want to be a legend in whatever I do," she says. We'd argue that she already is.
Keep reading...
Show less
For more on choosing whether to compete or not, click here.
I started dance classes at a young age. By the time I was 3, I was training at The Dance Club, and I grew up there. I started with the basics—ballet and jazz—and eventually added tap, tumbling, contemporary, and hip hop.
Early on, I did compete. I remember my first time: I did a trio at a small local competition, and it got first place. The trophy was as tall as I was, and I loved it. I attended conventions as a mini, and had the opportunity to take classes from Travis Wall, Sonya Tayeh, Andy Pellick, and Joey Dowling-Fakhrieh. There was so much variety—I was in awe.
Keep reading...
Show less
For more on choosing whether to compete or not, click here.
My mom was a dancer growing up, and she went on to become a dance teacher, so I've really grown up in the studio. I started classes when I was 2, and by the time I was 9, I was training at The Dance Club and knew I wanted to dedicate all my time to dance.
Keep reading...
Show less
Win It
Oct. 13, 2017 04:31PM EST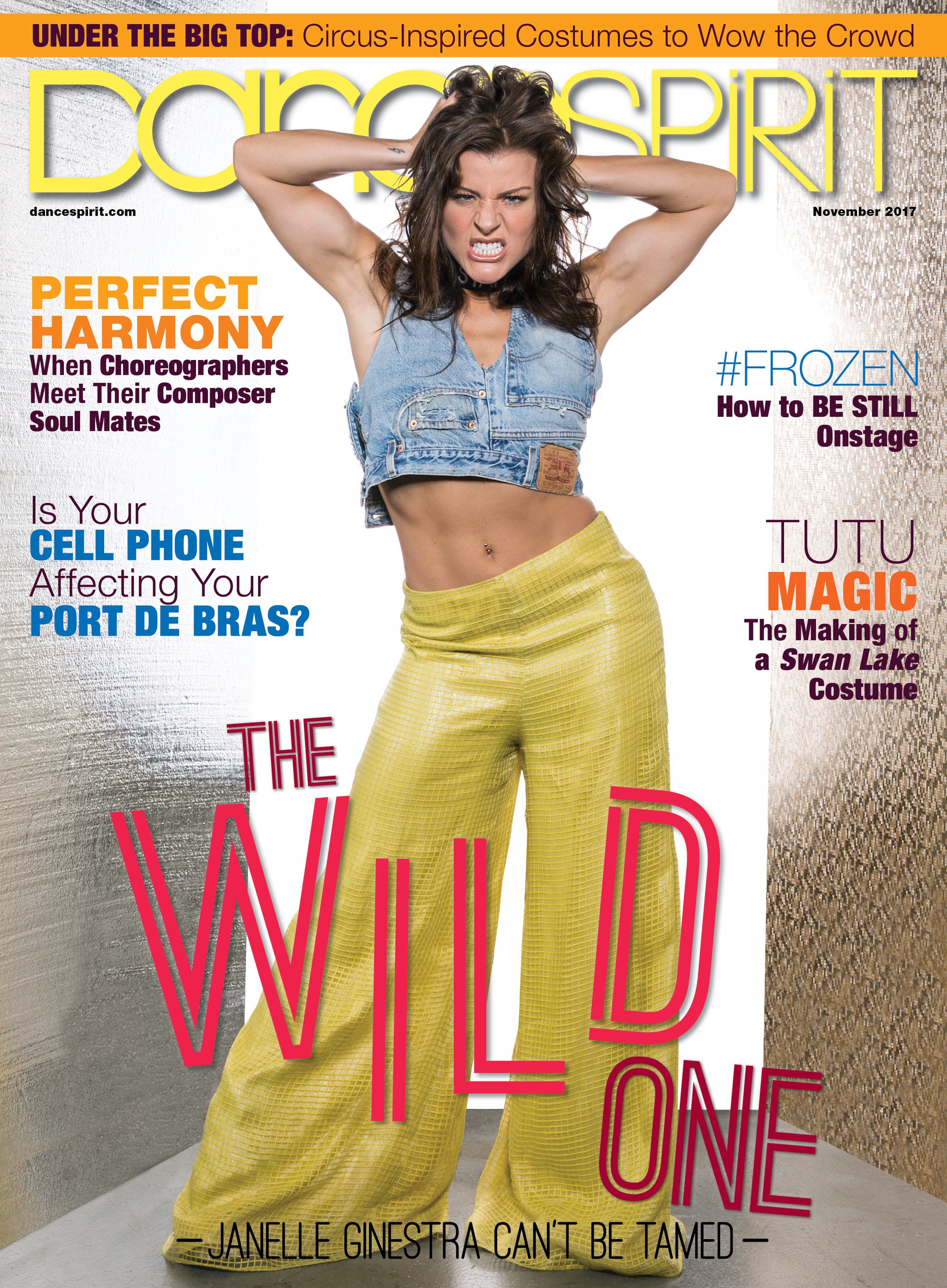 Get Dance Spirit in your inbox