After your dance classes, do you find yourself experiencing intense muscle pain in your legs or feet? Here's a quick, easy and all
-natural fix. According to the Oregon Health & Science University, drinking tart cherry juice before and during exercise prevents post-workout aches. Cherries have antioxidants that fight inflammation, which can eventually lead to muscle damage or even a nasty injury. Not a juice fan? Mix the cherry juice with seltzer and a lime wedge for a refreshing soda or blend it with crushed ice to make a tasty sno-cone.
Did you know?
Listening to music can help reduce chronic pain by more than 20 percent and can alleviate depression by up to 25 percent. Keep jamming!
http://www.medicalnewstoday.com/articles/151881.php
Contrary to popular belief, chocolate does not cause acne. So go ahead and enjoy that extra piece of Halloween candy!
http://www.medicalnewstoday.com/articles/43980.php
http://acne.about.com/od/acnefaqs/f/chocolate.htm
Much of Janelle Ginestra's career has been about helping others shine. She's dedicated herself to supporting and cheerleading her partner, WilldaBeast Adams; the emerging talents in their dance company, ImmaBEAST; and the countless dancers she inspires at master classes and conventions. Her YouTube channel has become a launching pad for young talents like "Fraternal Twins" Larsen Thompson and Taylor Hatala, thanks to viral videos featuring Ginestra's creative vision.
But Ginestra's a skyrocketing success in her own right—an in-demand choreographer, a social media influencer, and a dance entrepreneur, building a legacy one eight-count at a time. It's time for her turn in the spotlight. And she's more than ready. "I want to be a legend in whatever I do," she says. We'd argue that she already is.
Keep reading...
Show less
For more on choosing whether to compete or not, click here.
I started dance classes at a young age. By the time I was 3, I was training at The Dance Club, and I grew up there. I started with the basics—ballet and jazz—and eventually added tap, tumbling, contemporary, and hip hop.
Early on, I did compete. I remember my first time: I did a trio at a small local competition, and it got first place. The trophy was as tall as I was, and I loved it. I attended conventions as a mini, and had the opportunity to take classes from Travis Wall, Sonya Tayeh, Andy Pellick, and Joey Dowling-Fakhrieh. There was so much variety—I was in awe.
Keep reading...
Show less
For more on choosing whether to compete or not, click here.
My mom was a dancer growing up, and she went on to become a dance teacher, so I've really grown up in the studio. I started classes when I was 2, and by the time I was 9, I was training at The Dance Club and knew I wanted to dedicate all my time to dance.
Keep reading...
Show less
Win It
Oct. 13, 2017 04:31PM EST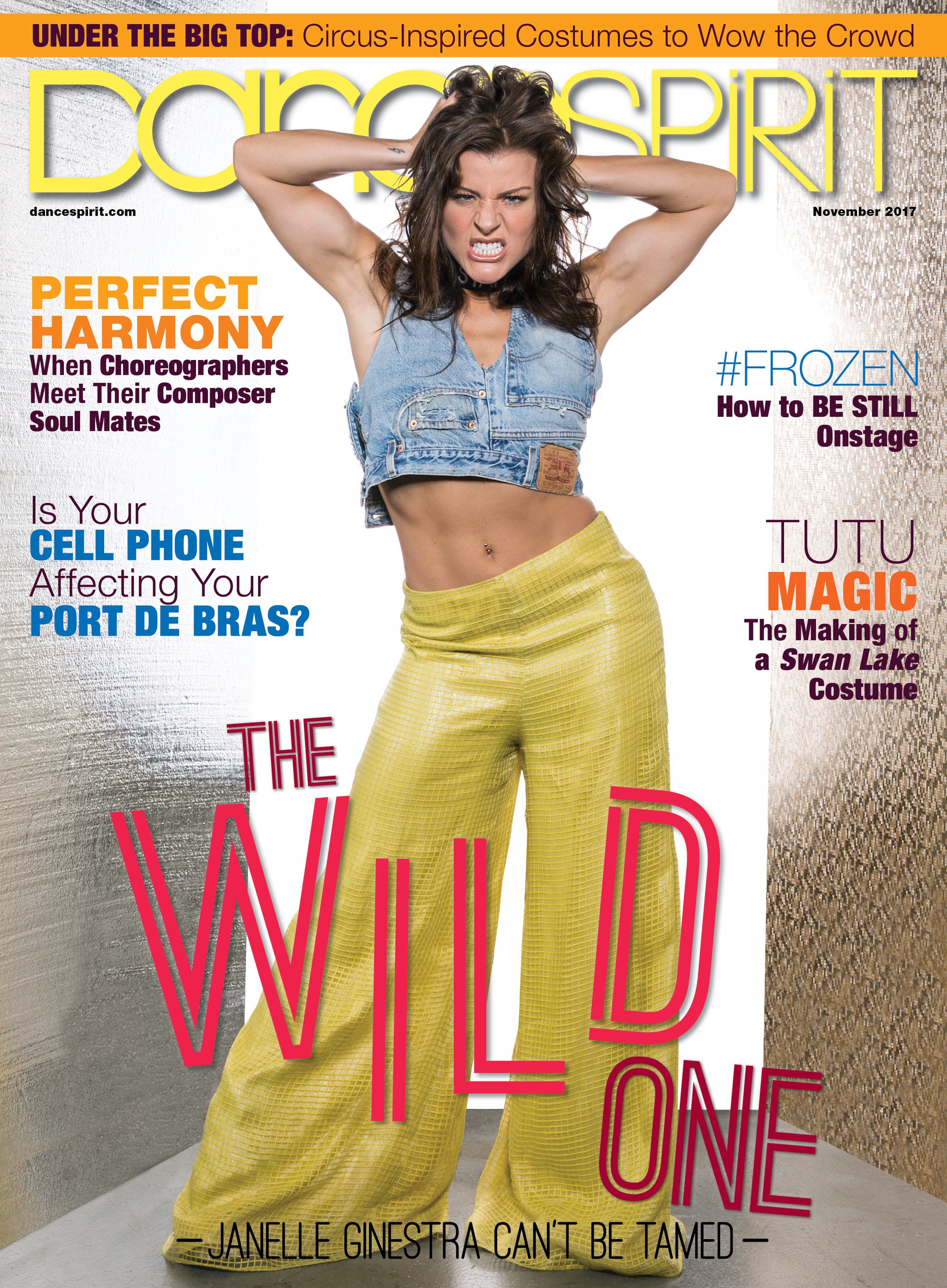 Get Dance Spirit in your inbox